When Chef William Little invites you for dinner, you come — no, you run!  Not only is Chef William an incredible chef, but he has a heart of gold and a true passion for his craft.  Located in Midtown, Tavernpointe is a hidden gem.  I drive by this restaurant at least twice a week and never noticed this establishment.  I am happy that on this particular day I decided to stop in.  Since parking in Midtown isn't always ideal, I was happy and relieved that Tavenpointe offers valet.
Seating myself at the bar, I was charmed by the wood and exposed brick that give the restaurant an intimate look. I asked mixologist, Thomas, to make me his favorite bourbon cocktail and was presented with a lovely citrus libation called The Gold Rush. It's not on their featured menu, but the staff was happy to make it.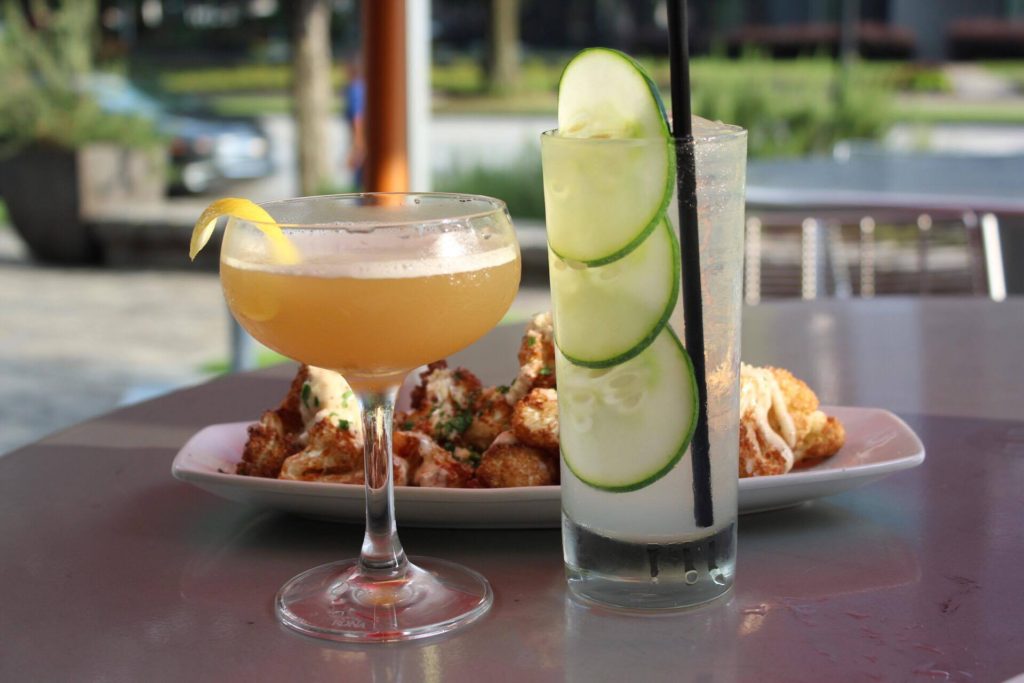 Since it was a gorgeous day outside, we decided to enjoy the patio. We were tempted by a number of things on the menu, but Chef William made a very difficult decision easy by sending us some of their most popular items. From what I'm used to with fried (and roasted) cauliflower, I was pleasantly surprised with the texture of this version of it. The exterior was golden-brown, but the interior was soft and almost melty. The calamari, with its crunchy coating and tender squid, was perfectly set off by a coriander aioli and housemade cocktail sauce. My personal favorite was the fried Brussels sprouts with a lemon sour cream and local honey. One thing worth mentioning about these lovely appetizers: The kitchen has perfected the time ratio so often missed in frying food; they make sure everything is crispy without saturating it with oil.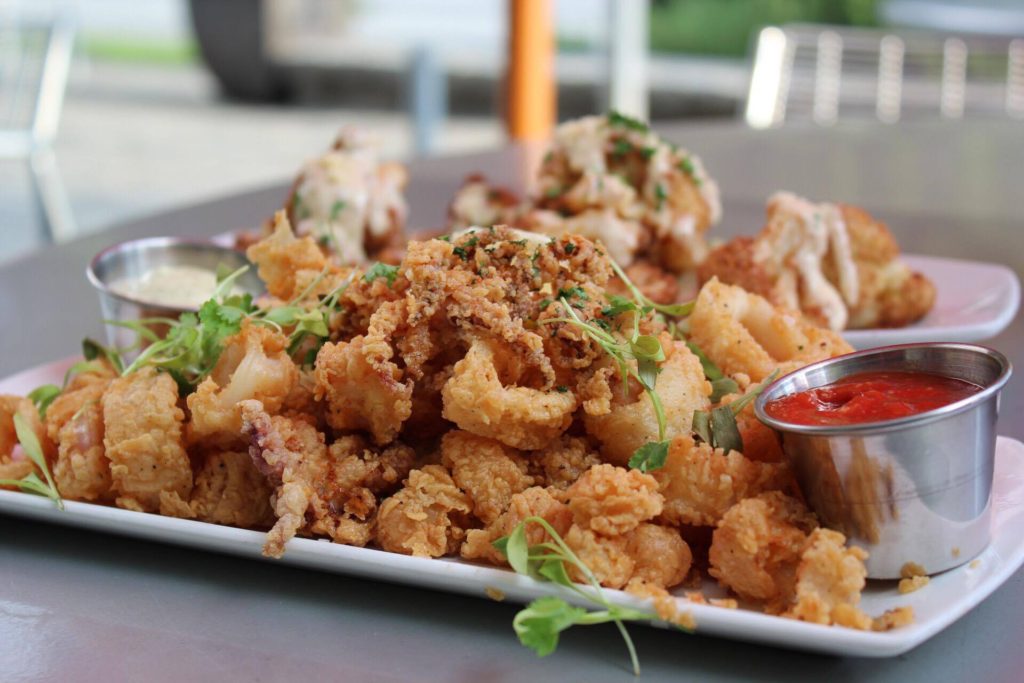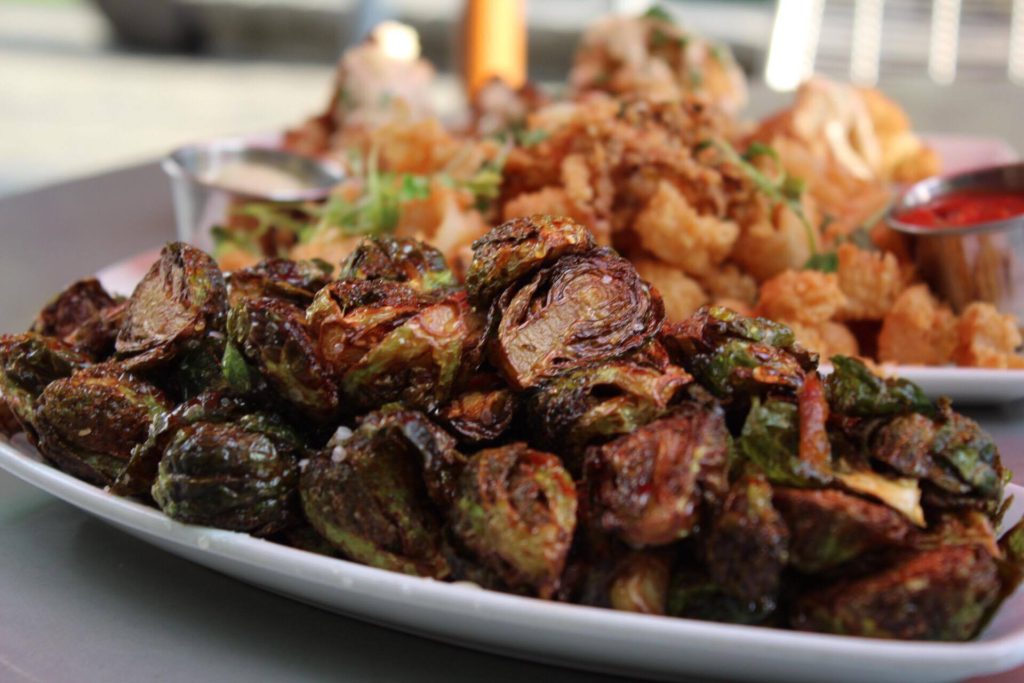 For our main courses, we opted to go with some of the restaurant's signature plates. I ordered the French dip with lovely cheddar and caramelized onions served with the traditional au jus and sea salt fries. My friend went fancy at the recommendation of our server, Gregory, and ordered the Prime New York Strip. Her steak, with its perfect sear, was accompanied by duck-fat fried fingerling potatoes and sauces of hollandaise and red wine.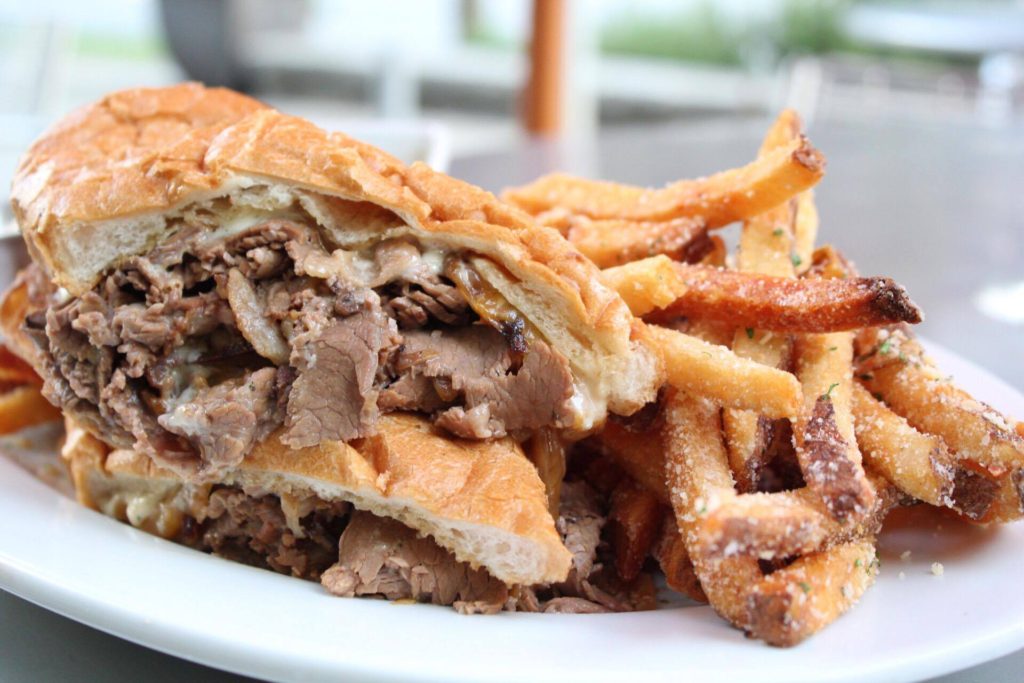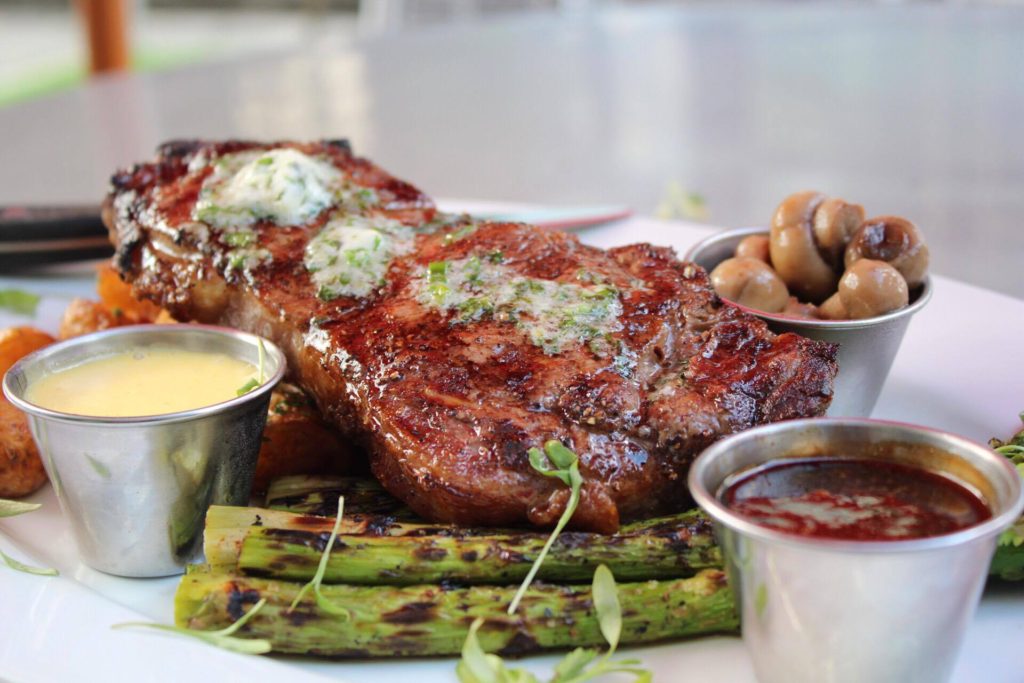 We finished our meal with some great desserts. And while the chocolate cake was delightful and not overly sweet, the New York-style cheesecake with its lemon prosecco sauce was the stuff of dreams.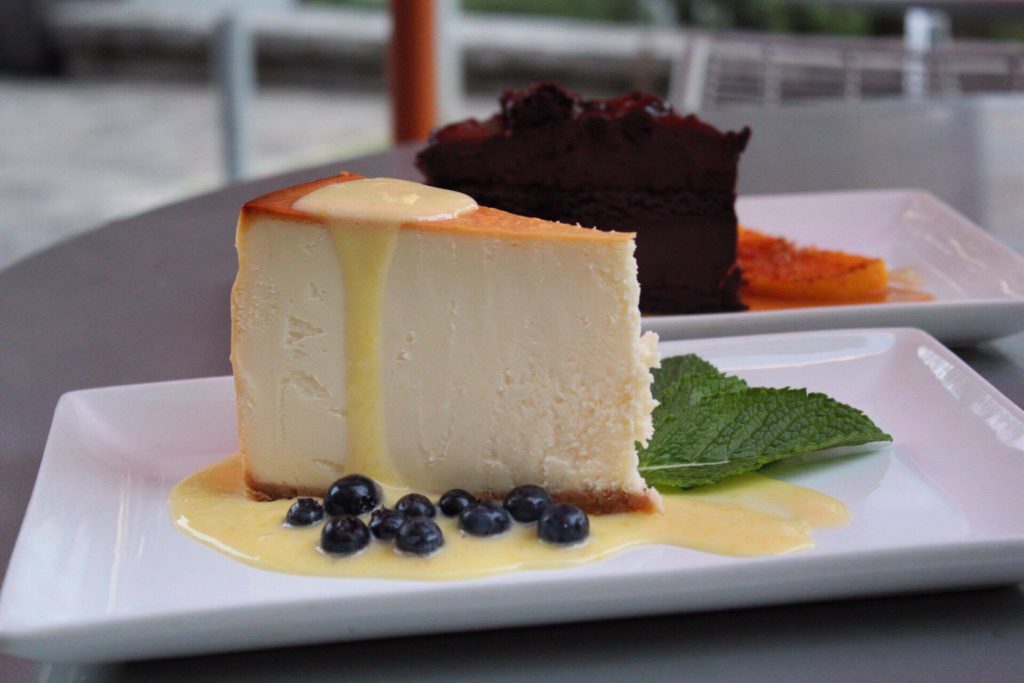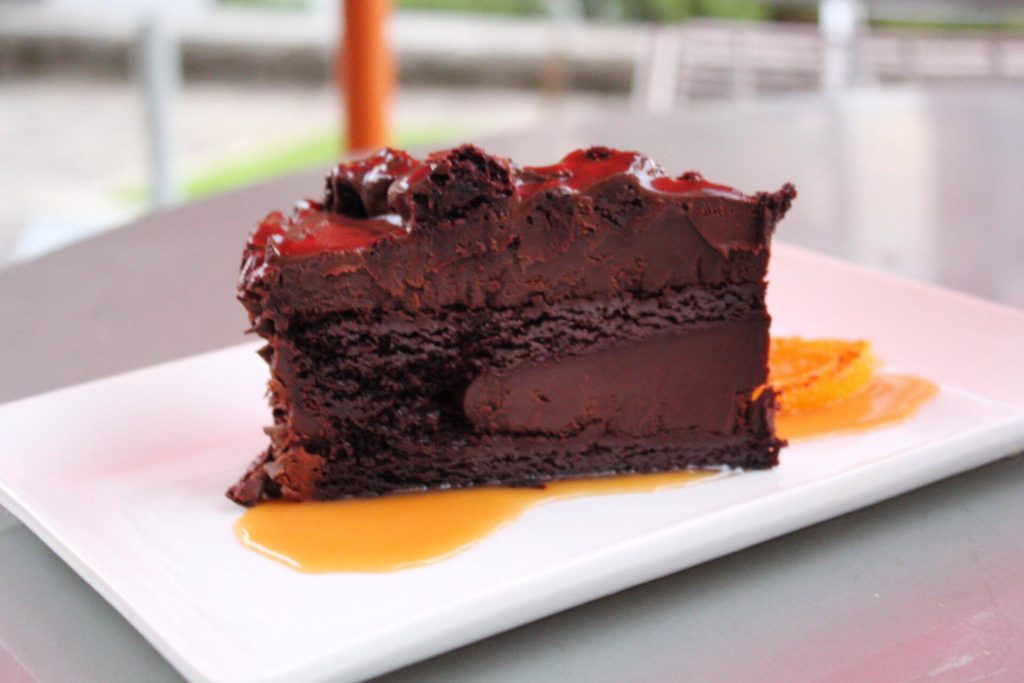 When you visit, you are going to enjoy delicious craft cocktails, delectable cuisines, and superb customer service.  You'll love that they also offer a beautiful private space for private dining and group dinners. Make sure visit this restaurant and add it to your eating bucket list.