I spend an absurd amount of time watching food-related television, and the first time I saw Marc Forgione on tv, I thought he epitomized a punk-rock, rule-breaking chef, so finding out he'd established American Cut as a tribute to classic steakhouses of New York was a little disorienting. But sometimes the best way to rebel in the food world is to remove the trends and bells and whistles all other restaurants are doing and excel in making classic dishes modern, fresh, and relevant in today's world. Entrusting his Atlanta location to Executive Chef John Adamson, Forgione and his team have created an instant classic of a sexy, modern steakhouse, and, recently, Erica and I were honored to be guests of the restaurant.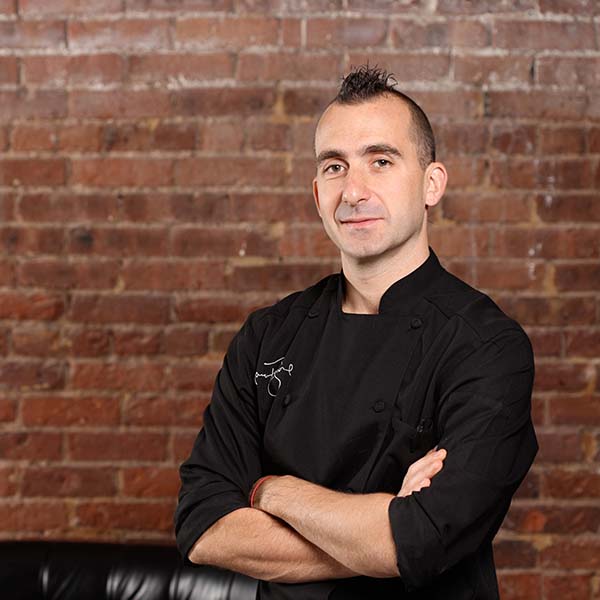 I started my evening with a visit to the street-level bar. If you ever have the chance to dine solo, sit at the bar when Gregory is working. He is a delightful treat of a human being: professional and knowledgeable, but hilarious and non-judgmental about your alcohol choices. My Double Cross vodka martini (with a twist, if you're interested) was perfect for sipping and appreciating the classic leather decor and very cool industrial touches.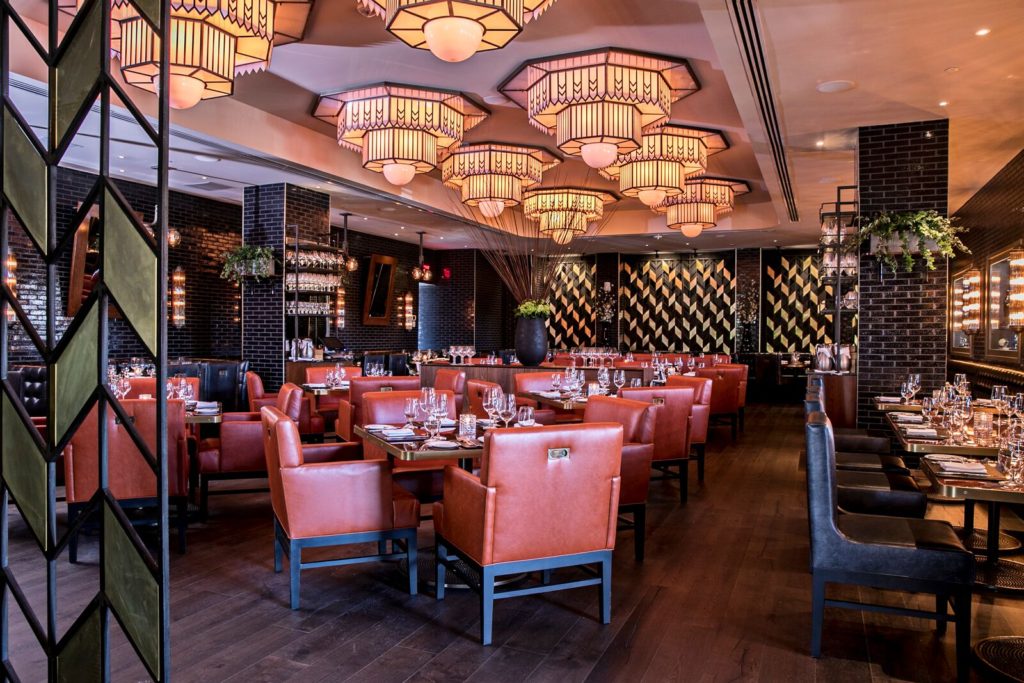 Photo Credit: Heidi Geldhauser
Erica and I dined on the second level where we were greeted by Michael, the restaurant's manager. He explained the food we'd be tasting for the evening, and while I'm sure it's a speech he's given on number of occasions, he was extremely personable and made us feel like welcome guests.
We started with American Cut homage to classic New York bagels, the Everything Roll. Fresh from the oven, and covered with the perfect amount of seasoning, I could have eaten a basket full. Cocktail-wise, Erica started with a glass of prosecco and I was treated to the restaurant's signature cocktail, a Plank-Smoked Old Fashioned. Any drink that combines my loves of bourbon and pyrotechnics is going to be an automatic favorite. This Old Fashioned was modern and sexy, with a deep smokiness and balanced by the sugar and bitters.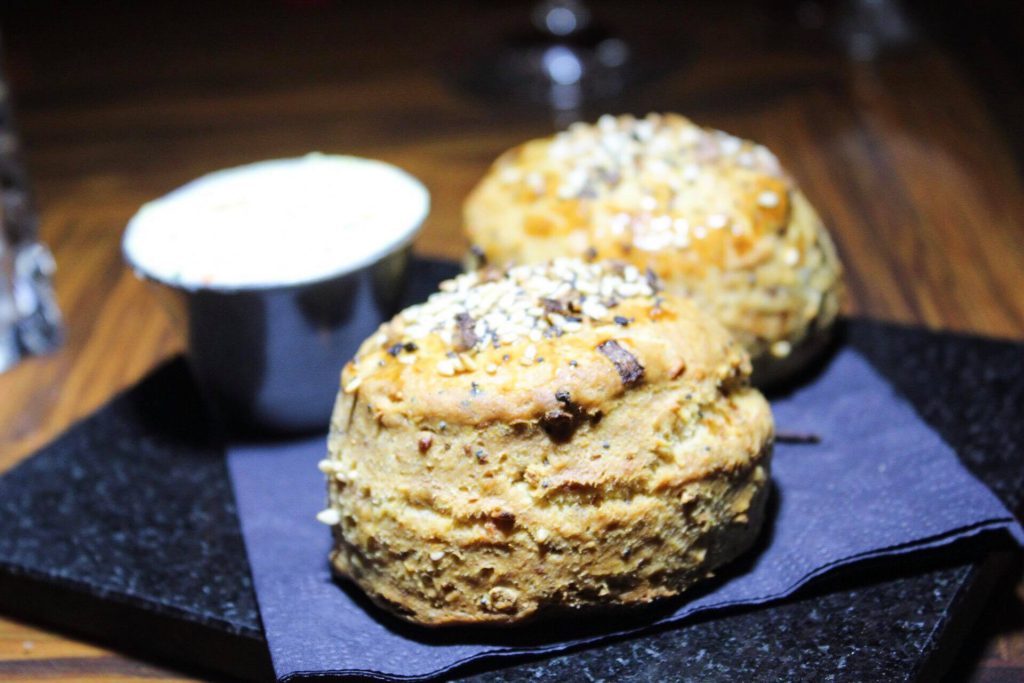 While we were sipping, and enjoying the 21st-century interpretation of the Art Deco decor, we were served some pretty fabulous appetizers: American Cut signature seafood dish, a chili lobster, served first-course style with a rich broth and Texas toast, a tableside Caesar salad (an homage to the original dish first created in Tijuana), and GLAZED BACON. The Beeler's Farm  bacon, glazed with the MF Steak Sauce and black onion, become my everything; it is salty, crisp, and a touch sweet. The chili lobster was the perfect texture, and the Texas toast soaked up the amazing broth, and on its own was worth the trip to American Cut. The OG 1924 Caesar Salad was light and refreshing, and added a lovely balance to the other deliciously rich appetizers.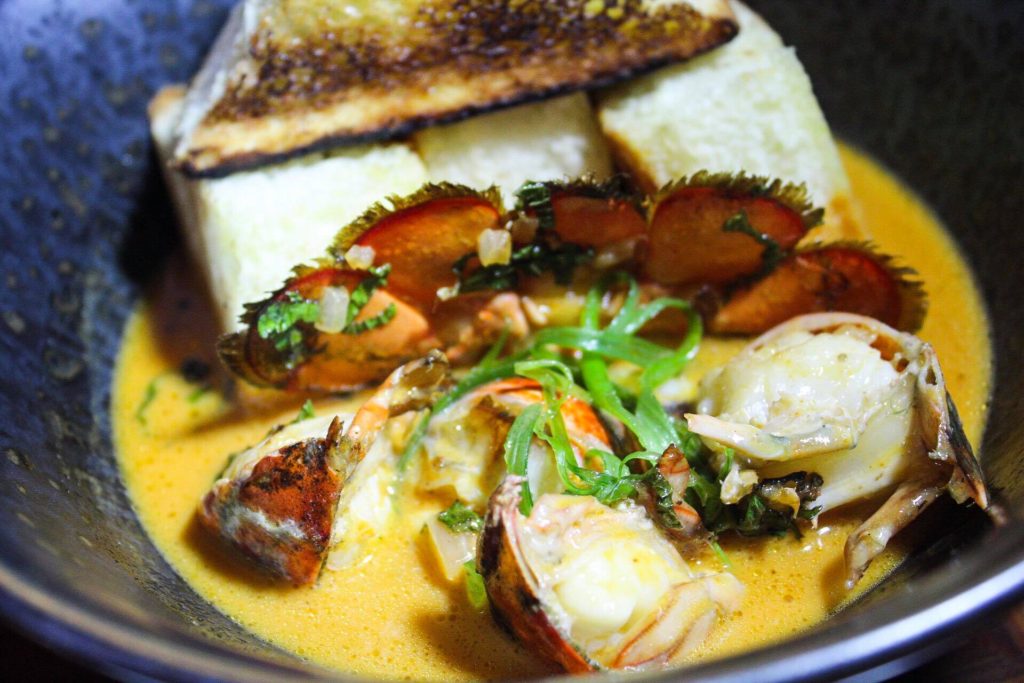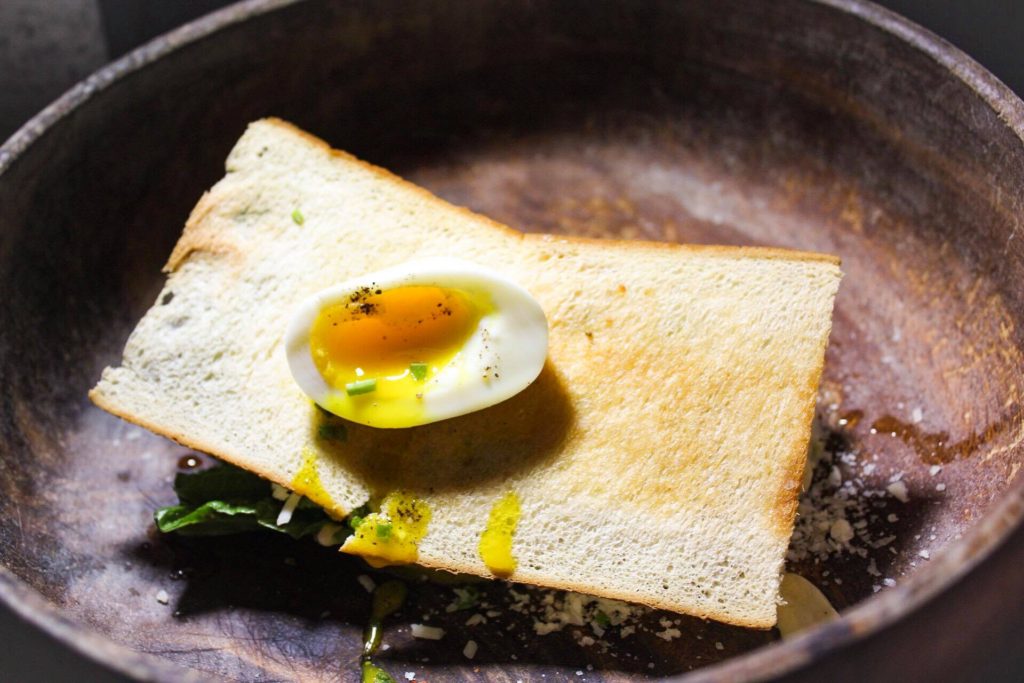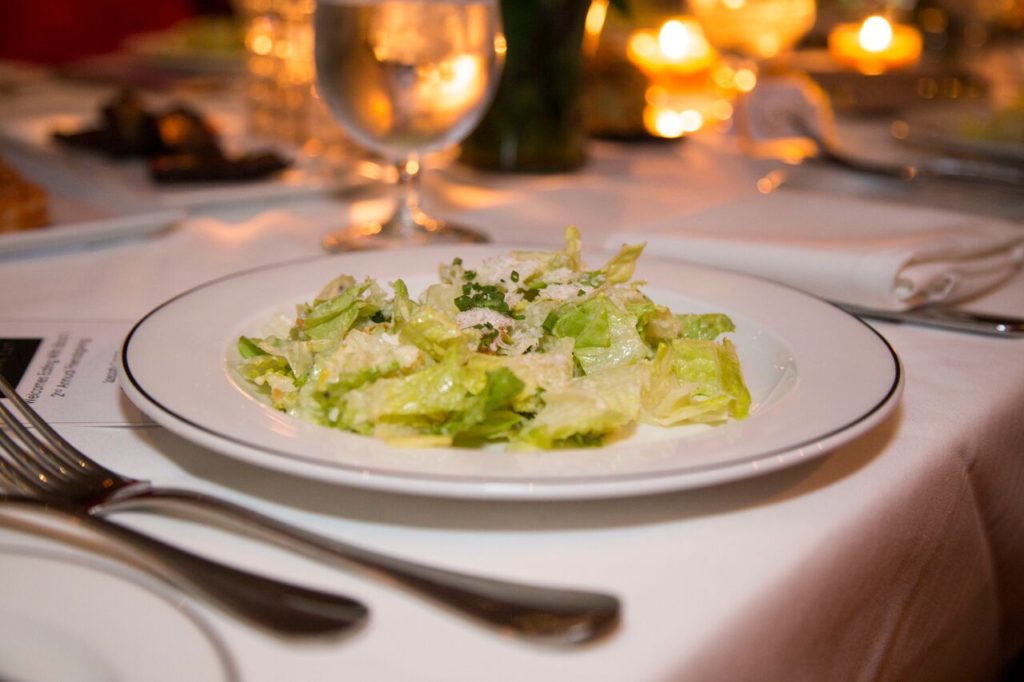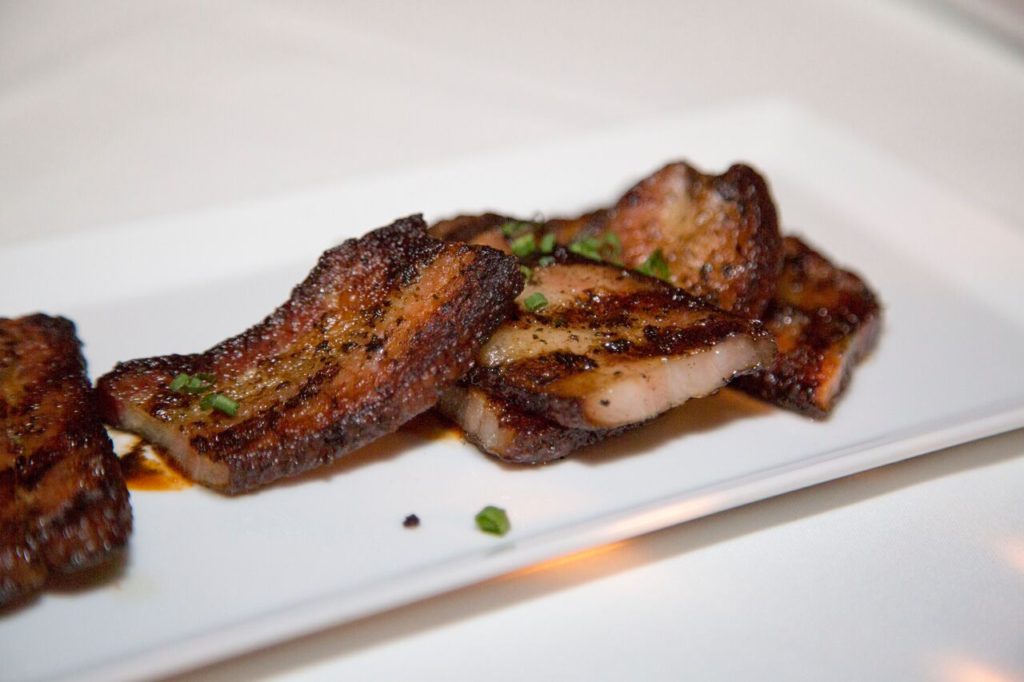 The main event of the evening was a true-showstopper: a tableside preparation of the restaurant's 40 oz Porterhouse for two. There is a true art in well-made, simply prepared classics, and this Porterhouse, with its Maldon sea salt and freshly cracked black pepper, was medium-rare perfection. The reinterpreted creamed spinach was cooked with sunchokes and fontina cheese, and was paired with a classic potato puree. These contrasting tastes and textures were a great contrast to the steak, and I wanted to weep tears of joy, especially with the paired red wine.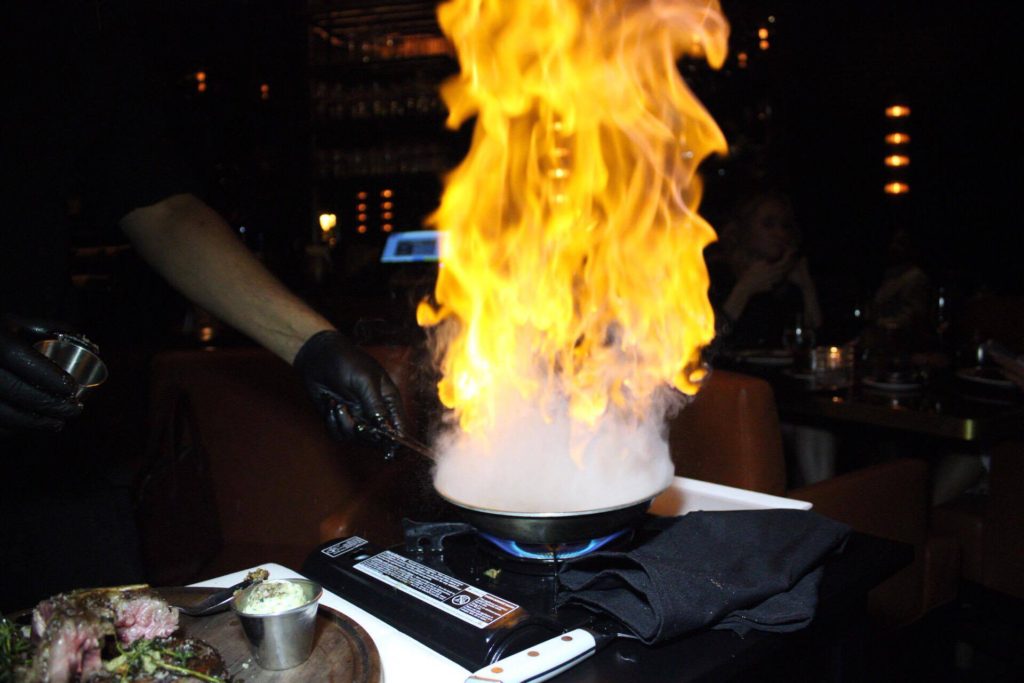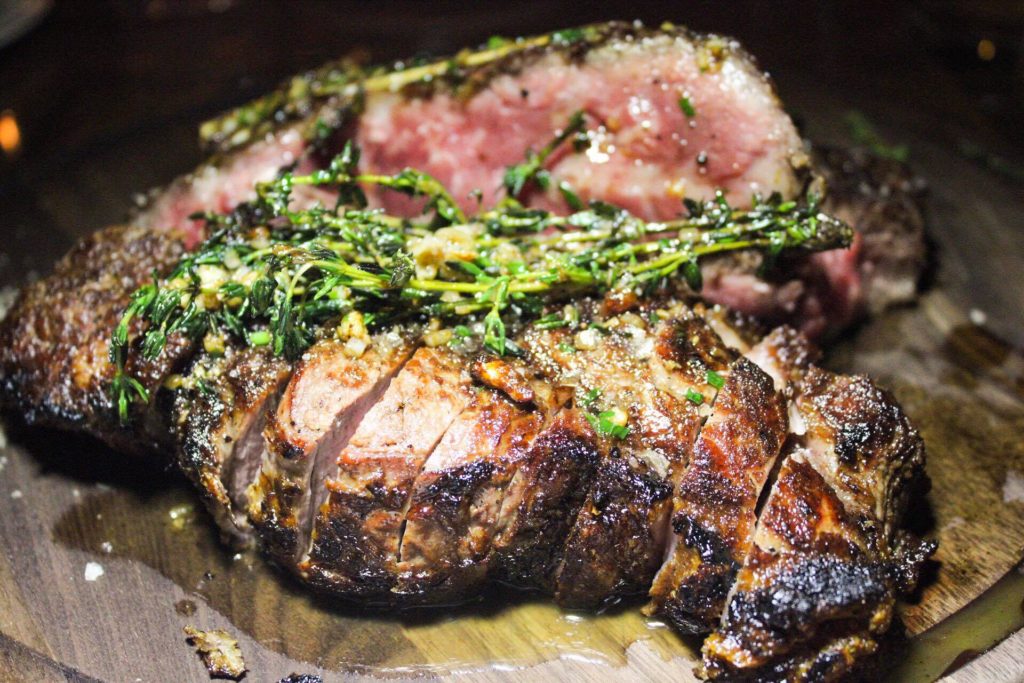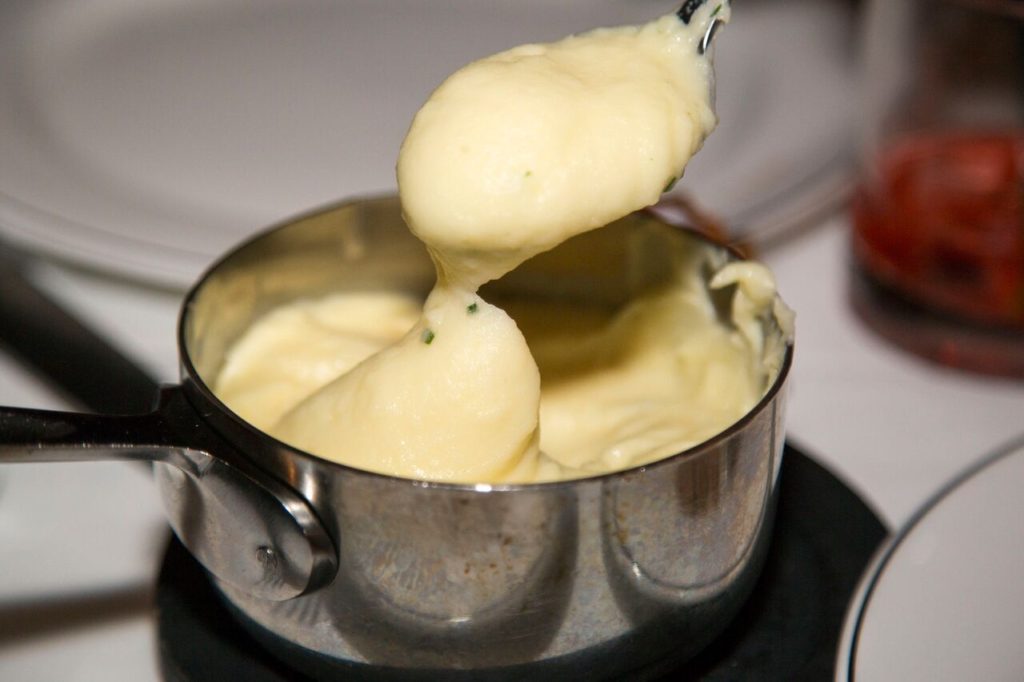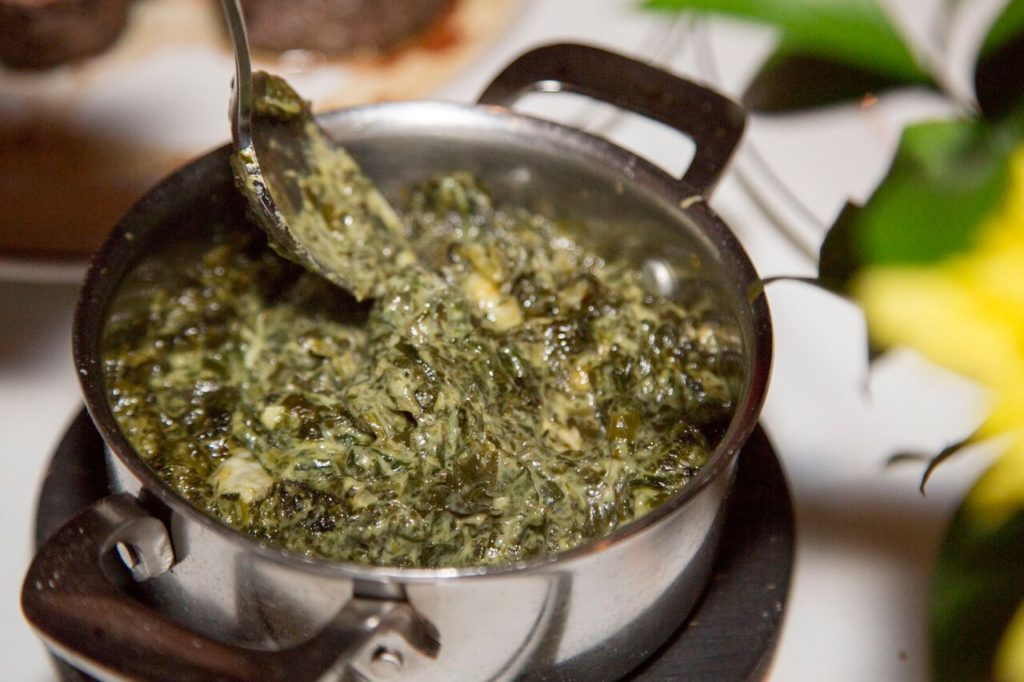 For dessert, we took Michael's recommendations, and ordered two options (just to be polite, of course). The pumpkin cheesecake was a four-star version of every pumpkin pie you've ever had, and the signature Cracker Jack sundae, checked off all my boxes with its salty-sweet taste and variety of textures. It was fun and complex, and everything I want when I order dessert. The prosecco and Irish coffee were the ideal accompaniments.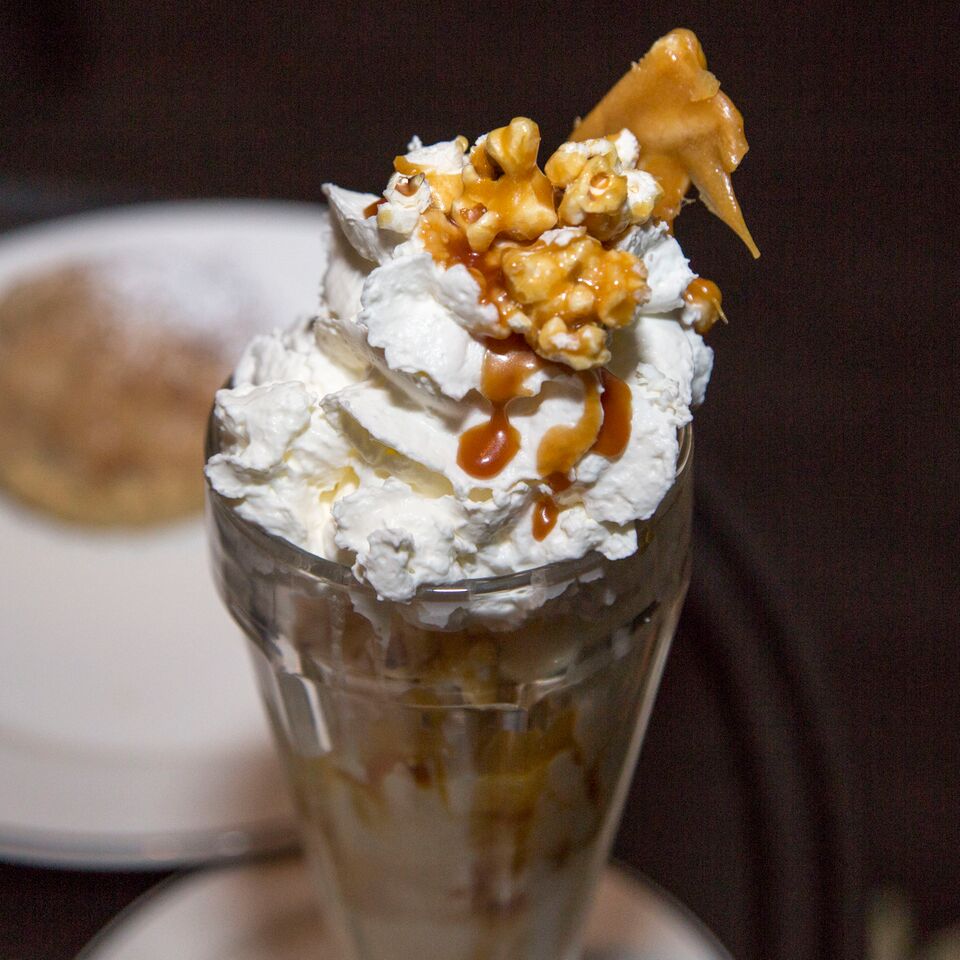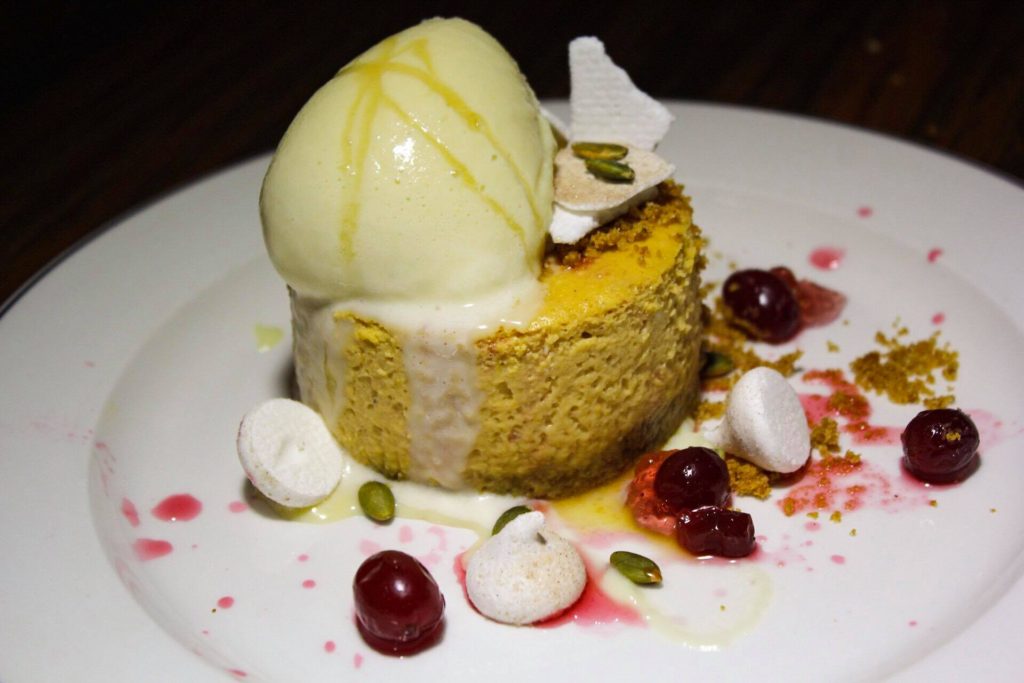 Atlanta has an embarrassment of riches when it comes to the number of quality steakhouses the city possesses, but American Cut is a worthy addition to the city's must-eat dining establishments. None of the food is unapproachable or avant garde, but great food done well is always in high demand, and this restaurant has mastered the somewhat zen cooking theory of perfect simplicity. If you don't yet have a favorite Atlanta steakhouse, American Cuts would be a perfect contender for the spot.
American Cut will be open for most of the holiday season, closing only on Thanksgiving Day and Christmas Day. They would make a perfect choice for a family holiday meal or office celebration, or even an impromptu festive happy hours (specials from 5-7 p.m.). From November 1-December 31, if you spend $100 on holiday gift cards (available at the restaurant and online), you'll receive $20 in bonus promotional cards, which can help you ring in the new year from January 2-March 31.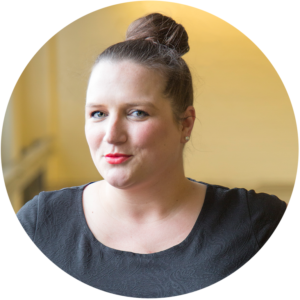 Rachel Boyd is an Atlanta native, holds degrees from the University of Georgia and Kennesaw State University, and is a reformed picky eater (still trying to overcome an irrational shrimp-phobia).  Non-cooking-related passions include her Great Dane-Bulldog mix, volunteer work, and half marathons with the Atlanta Track Club, bourbon, binge-watching detective shows, reading all the books, learning French, cute bearded dudes, and spending time on her best friend's farm.