Let's get one thing out of the way: Parkside District is an amazing restaurant. Almost all of their ingredients are locally or regionally sourced, their bar menu is balanced like a fine piece of music, and their decor is gorgeous combination of "classic steakhouse-meets-Japanese tea garden." It combines one of my favorite things (economically-priced, gourmet meals) with one of my least favorite things (driving in high volume traffic to the suburbs), but I am telling you here and now, the food was so good, I'd go back on a Monday night in rush hour.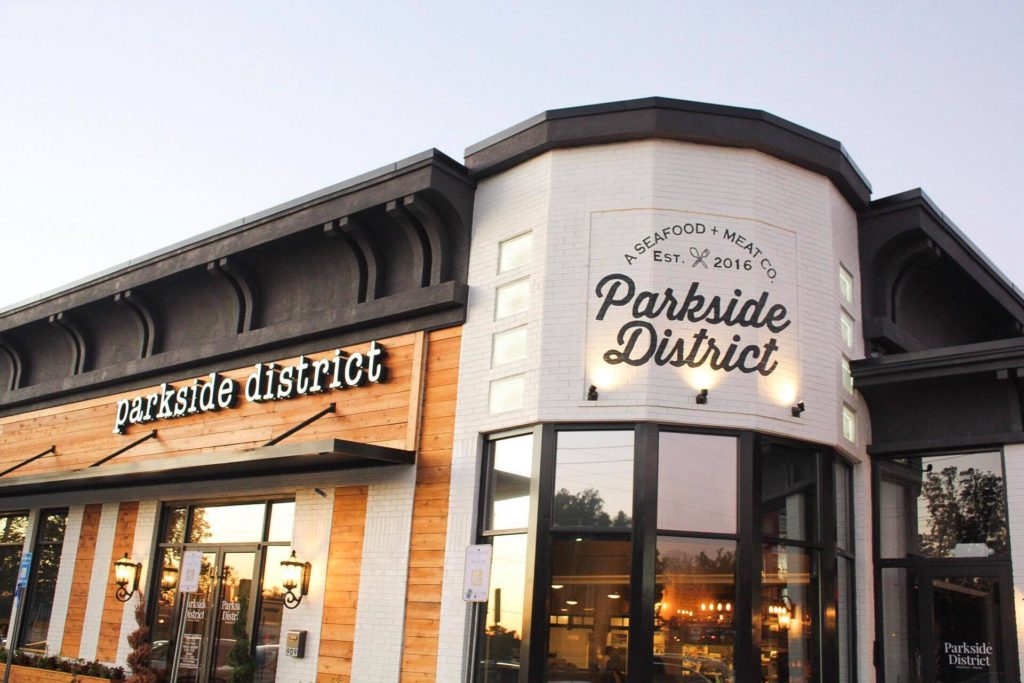 Located just off 316, this diamond in the suburbs was brought to my attention by Erica, who loved her experiences growing up in Lawrenceville, and likes to do all she can to spotlight local businesses in her old neighborhood. I met her at the lovely restaurant, where she was already enjoying one of their seasonal, off-menu cocktail specials, a pumpkin-spice martini. The traffic left me a touch frazzled, so I opted for their Southern take on the early aughties classic, the Peach Whiskey Cosmo. Both were delightful and well-balanced, but the cosmo would definitely be perfect drinking for any day of the year.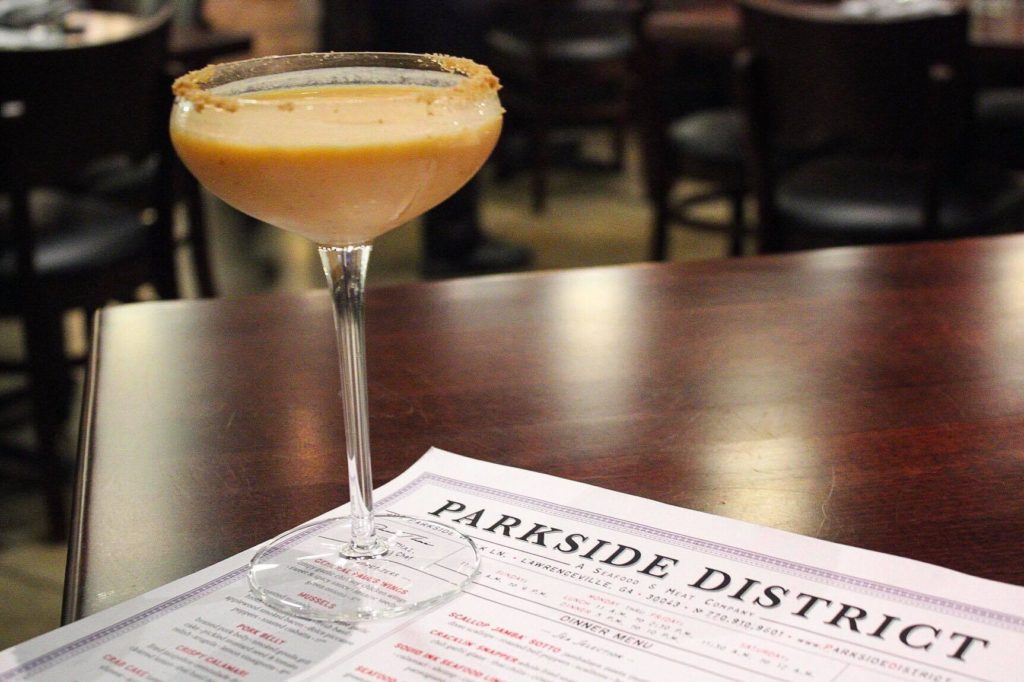 Erica and I pride ourselves on being decisive when we go to restaurants, and because every item on Executive Chef Paul Thai's one-page menu sounds like temptation on a plate, it took us over 20 minutes to order. However, our server was extremely gracious, and made helpful suggestions without making us feel rushed.
We started with the pork belly appetizer, which was braised in a mystery liquid I could not get anyone to reveal to me, no matter how much charm I turned up. Served with relish and a vinaigrette on top of a smoked gouda grit cake (!), it checked off all my favorite food things with its balance of fats, acid, cream, and textures. The charred octopus was a surprise to my tastebuds, but I should have known I'd love the tender cephalopod served with accompaniments made out of much-loved (by me) ingredients, smoked paprika and balsamic vinegar. Our first course was rounded out by the charred oyster trio, with two each of the three specialty oysters.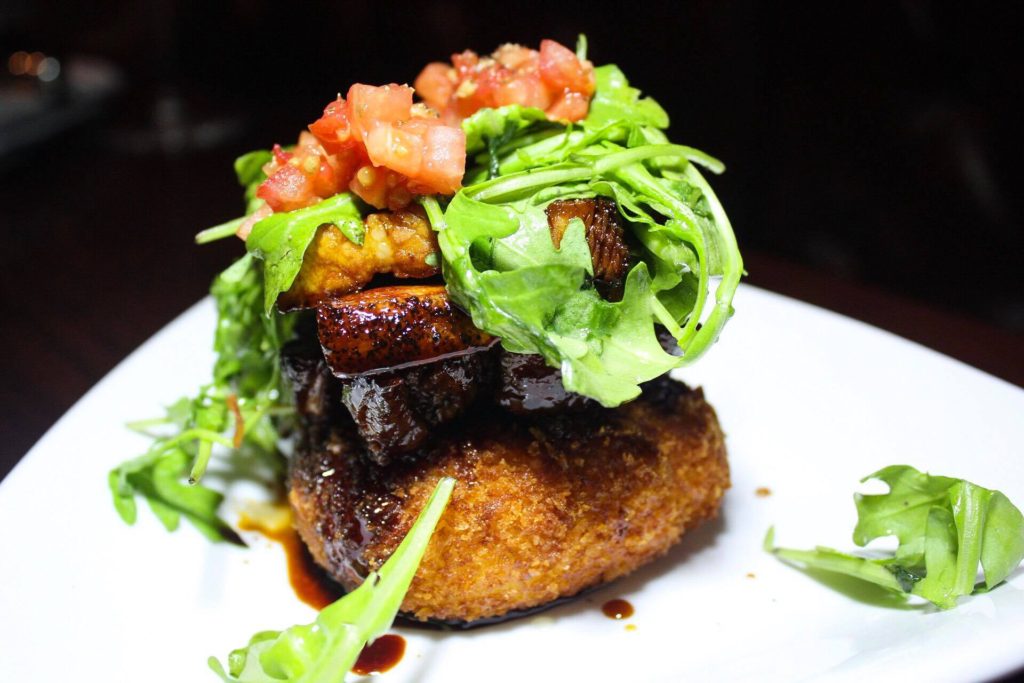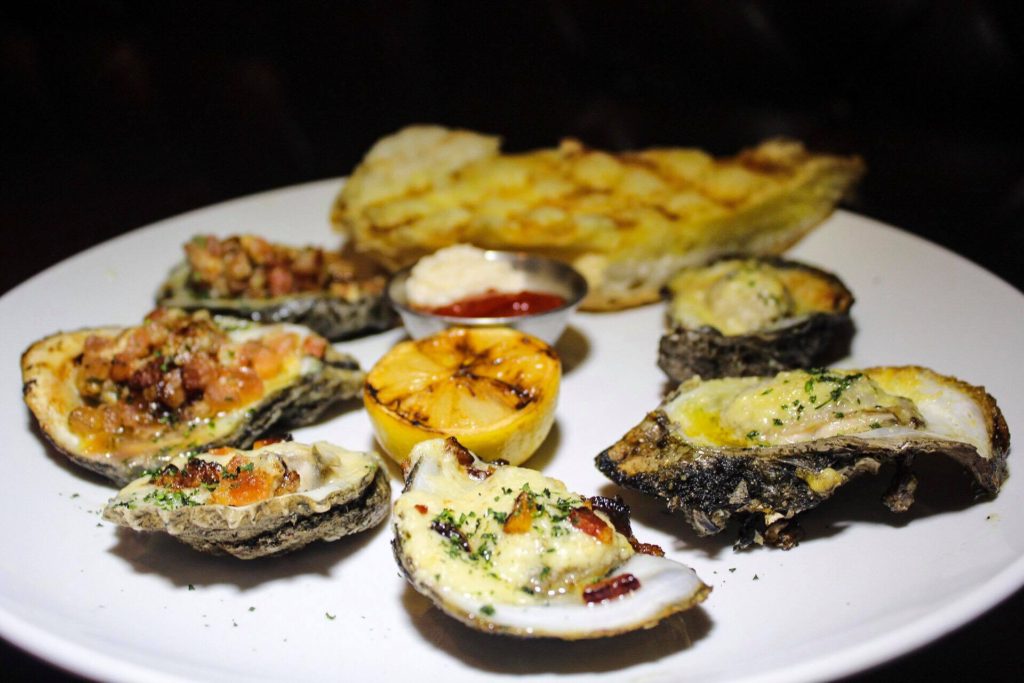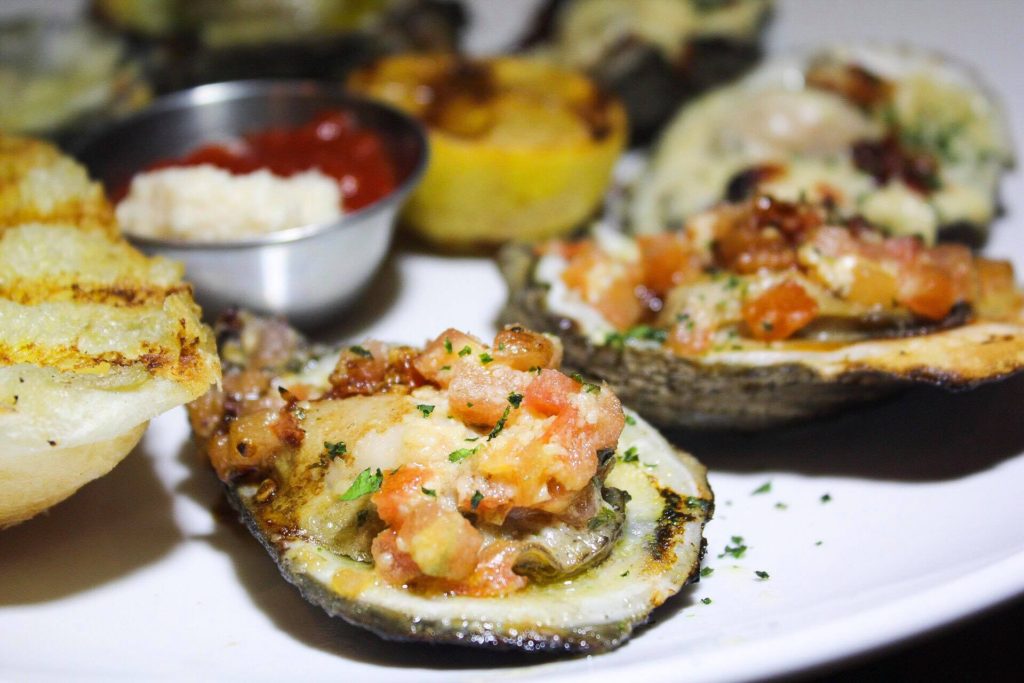 The entrees were a further success. Erica's lobster roll was simply rich, buttery perfection, and my hanger steak with chimichurri sauce was well-made and fun. The spices featured a slow burn that gently kicked the more I ate, and the Mexican street corn-style side was perfect. The menu changes seasonally, but hopefully these great dishes are year-round staples in some form. We ended our meal with the Warm Apple Crisp, and Executive Pastry Chef Vereak Chhun has created a weird little masterpiece of classic flavors and modern textures.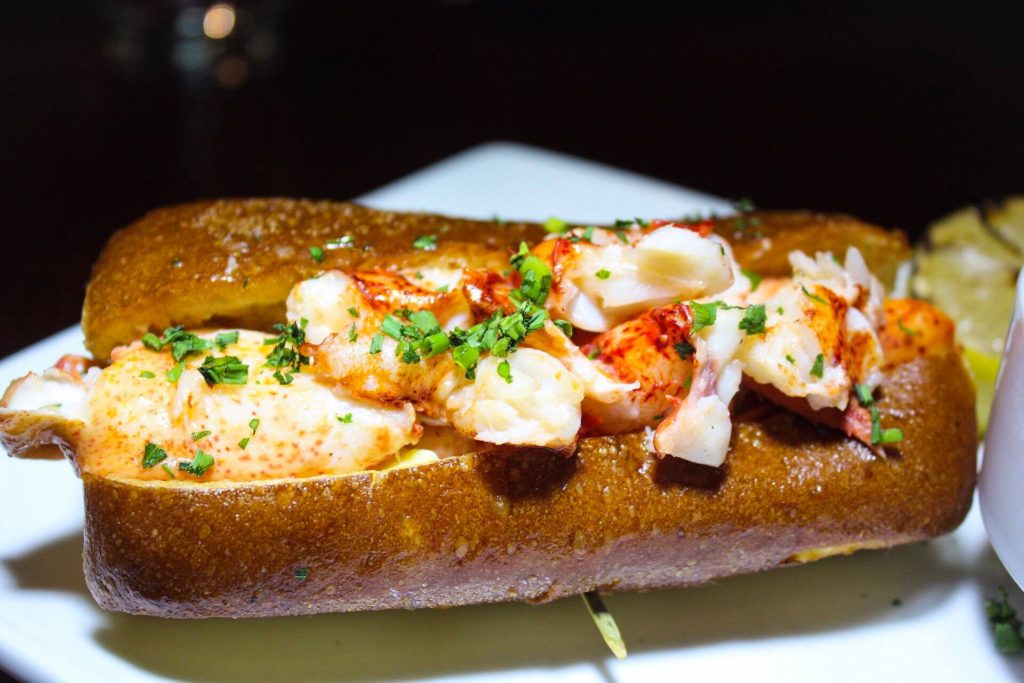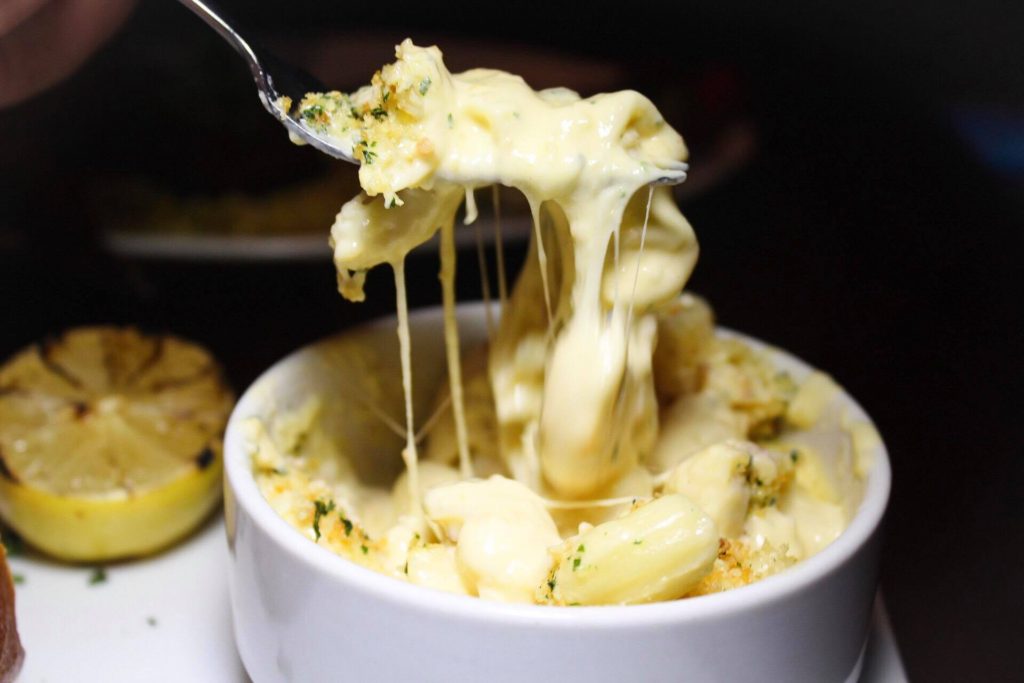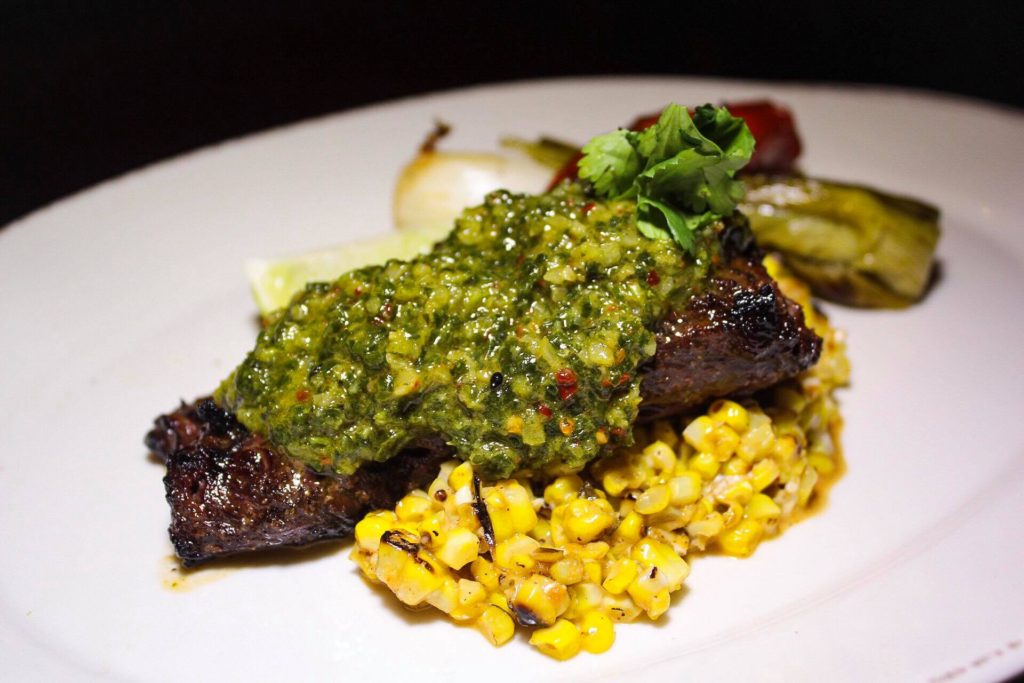 GM Mark Mensinger and his team are running a fun, sexy restaurant that features quality food that would average at least $10 more per dish if they were ITP. As is, the beautiful meals they send out are worth a little frustrating traffic. It's perfect for date nights, family meals, and, if you're driving to Athens for a game weekend, it'd be a perfect stopping point for a pre-game dinner or a celebratory brunch. I've also heard delightful rumors their brunch menu will soon be featuring bottomless mimosas, so follow their social media for updates about the menu and specials. If you're in Lawrenceville, stop reading and find a reason to go to Parkside.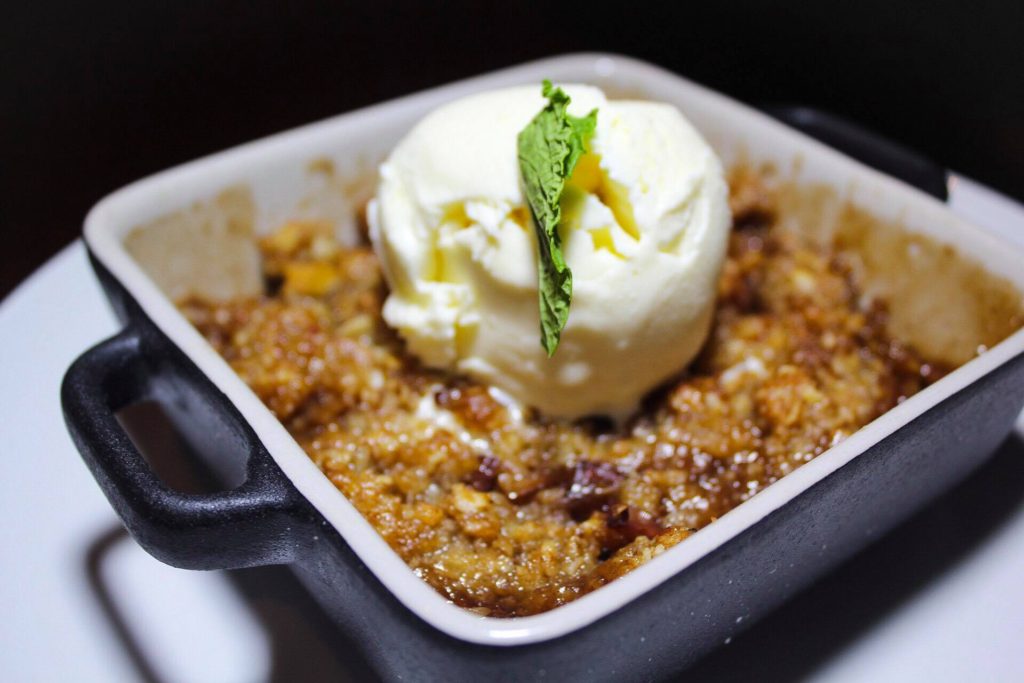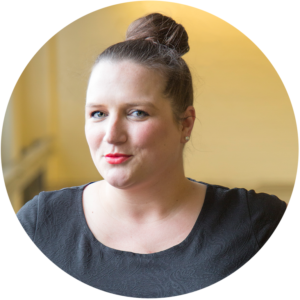 Rachel Boyd is an Atlanta native, holds degrees from the University of Georgia and Kennesaw State University, and is a reformed picky eater (still trying to overcome an irrational shrimp-phobia).  Non-cooking-related passions include her Great Dane-Bulldog mix, volunteer work, and half marathons with the Atlanta Track Club, bourbon, binge-watching detective shows, reading all the books, learning French, cute bearded dudes, and spending time on her best friend's farm.