I've been working on a theory that some of the best food can be found in the sketchiest looking restaurants. The best tacos and barbecue I've ever had were in places that looked like they might collapse any minute. Don't be afraid; Galla's Pizza in Chamblee is clean and well-lit, but if the decor has been updated since it opened, I'll eat my shoe. But real talk: When you start eating a slice of Galla's Pizza, you won't care what the restaurant looks like because, y'all, they make good food.
With locations serving Sandy Springs, Chamblee/Brookhaven, and the Medlock area, Galla's does not aspire to be a fancy pizzeria, but instead it is a family joint or a place where you and your friends can have a beer alongside your trivia during a long work week. These restaurants are neighborhood pizza places, no frills, but welcoming all the same.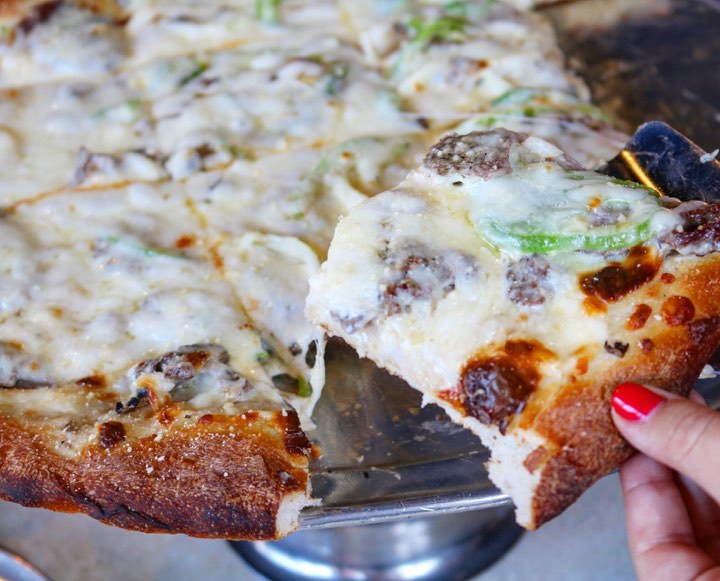 While wraps and salads are on the menu, I'm not a masochist who goes to Italian restaurants when I'm trying to watch what I eat. One goes to Galla's for the pizza, the wings, and the pasta, and with fresh ingredients and sauces and dough made in house, you're going to get an unpretentious meal that tastes like happiness from New York.
Obviously if you're going out for pizza, you need to start your meal off with bread. There are a number of great appetizer options, including some amazing onion rings, but the garlic and ranch rolls will make you die in all the best ways. Galla's house-made dough was a revelation to me in that it's dense (like it has some substance to it), but it's also extremely light and has great air pockets, giving each bite a really unique feel. Both flavors of rolls are amazing, but if you're only going to get one kind, get the ranch.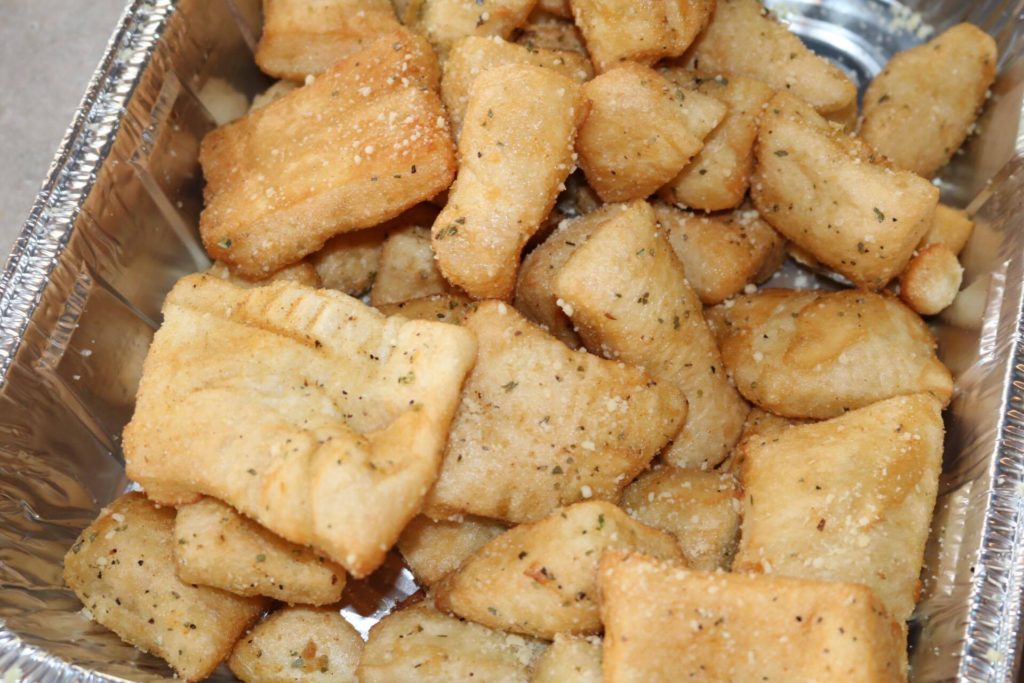 Wings were also served, a hot lemon pepper and a honey cajun. These aren't flavors I normally gravitate to, but I've apparently been missing out. Both flavors had a really pleasant heat, but neither were so aggressive it would ruin the rest of your meal with numb lips. There are around 15 flavors available in every size from snack portions to platters perfect for the upcoming college football season.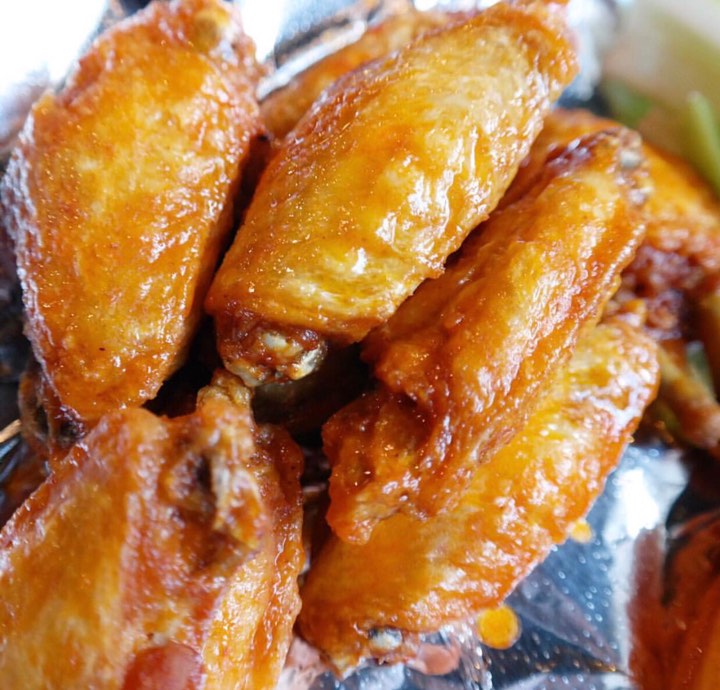 The real star of the restaurant is their pizza creations. While there was a great spinach and artichoke white pizza and a Philly Cheesesteak pizza that were both great (the veggie pizza was especially nice with the fresh produce), my two personal favorites were the pepperoni pizza, and a delightful monument to carbohydrates I've christened the "Pizz-iti." The pepperoni pizza is weirdly perfect: thick pepperoni that manages not to be greasy or overly spicy. Combined with the fabulous homemade dough and sauce, it's a great pizza even the pickiest eaters would love. The Pizz-iti is exactly what it sounds like: baked ziti on a pizza!!!!!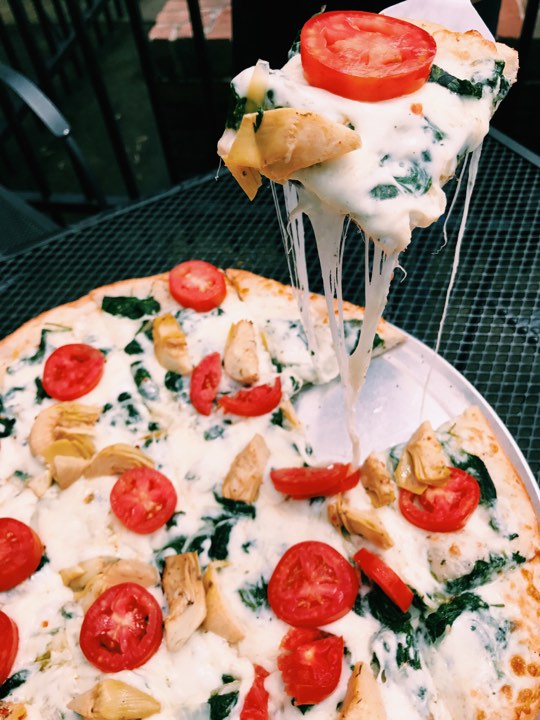 Galla's casual charm is perfect for everyone, and I personally have found my newest cheat meal place while I'm training for my Thanksgiving half marathon. And if all this isn't enough to tempt you, they have a Saturday and Sunday brunch special that involves a large two-topping pizza and a pitcher of mimosas. No further argument necessary.