When I think about my ideal brunch experience, ambience and food are at the top of my list, which is why I'm such a big fan of Big Sky Buckhead's Sunday brunch powered by PlayAtl.  You'll enjoy the live DJ playing the best tunes as bottles of champagne are being popped.  As if that weren't enough, the food is amazingly incredible.  The menu is ideal for any bruncher with a wide variety of options ranging from avocado toast to waffle breakfast sandwiches.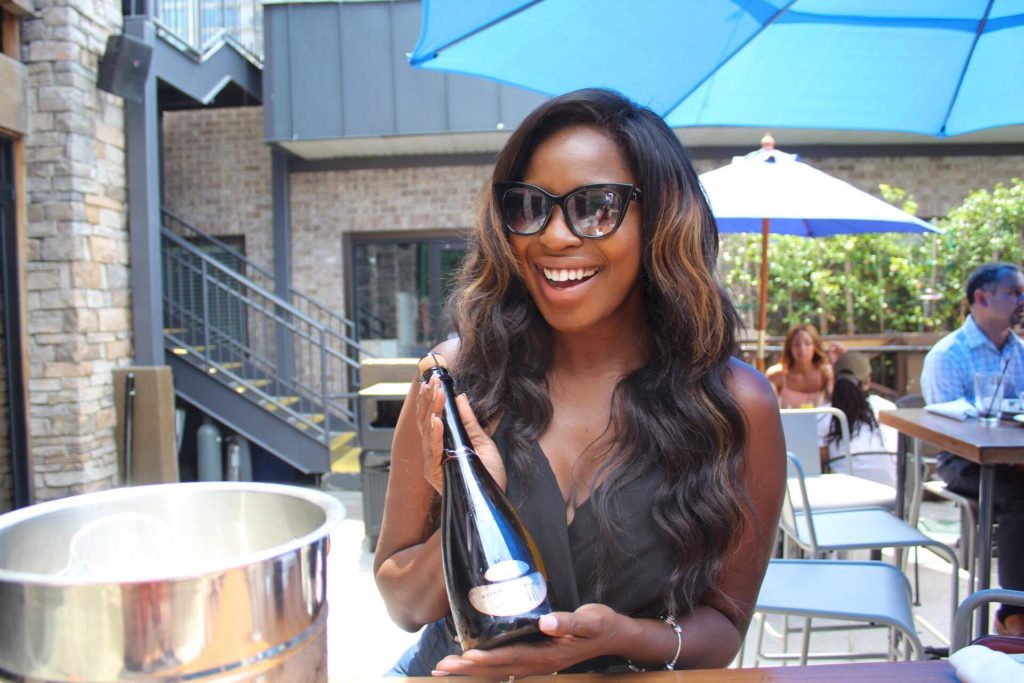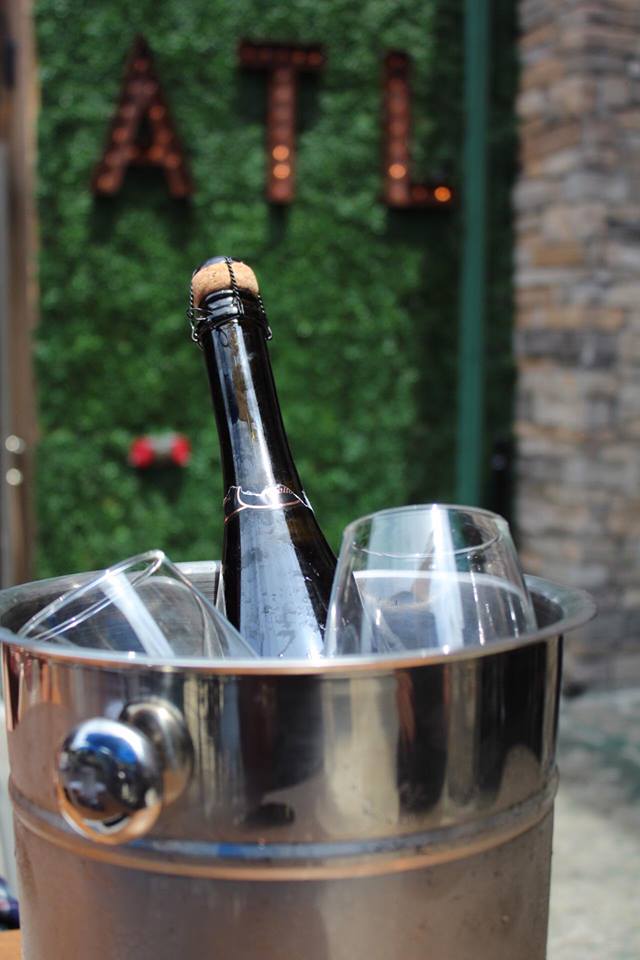 On a random Sunday, I called my friend, Karmen, and asked if she was down for some fun, and of course, she was.  Upon arriving, I loved how simple the parking was.  If parking isn't ideal, I am less likely to visit an establishment.  We immediately got the party started with a bottle of champagne and plenty of photos in front of the signature ATL backdrop.
Everything on the menu looked delightful, but I decided to try the avocado toast. Karmen was in the mood for something savory, so she opted for the fried chicken eggs Benedict.  She and I are fans of the eggs Benedict, and we loved the southern twist on such a classic dish.  The presentation was mouthwatering.  We decided on this dish because we saw diners sitting at the table next to us order it.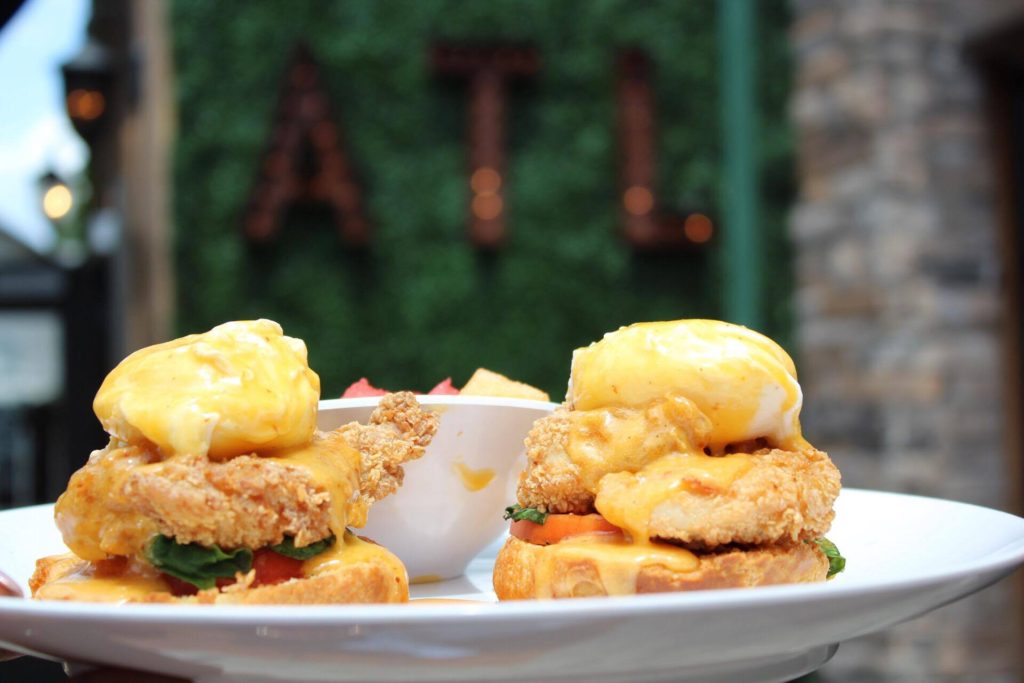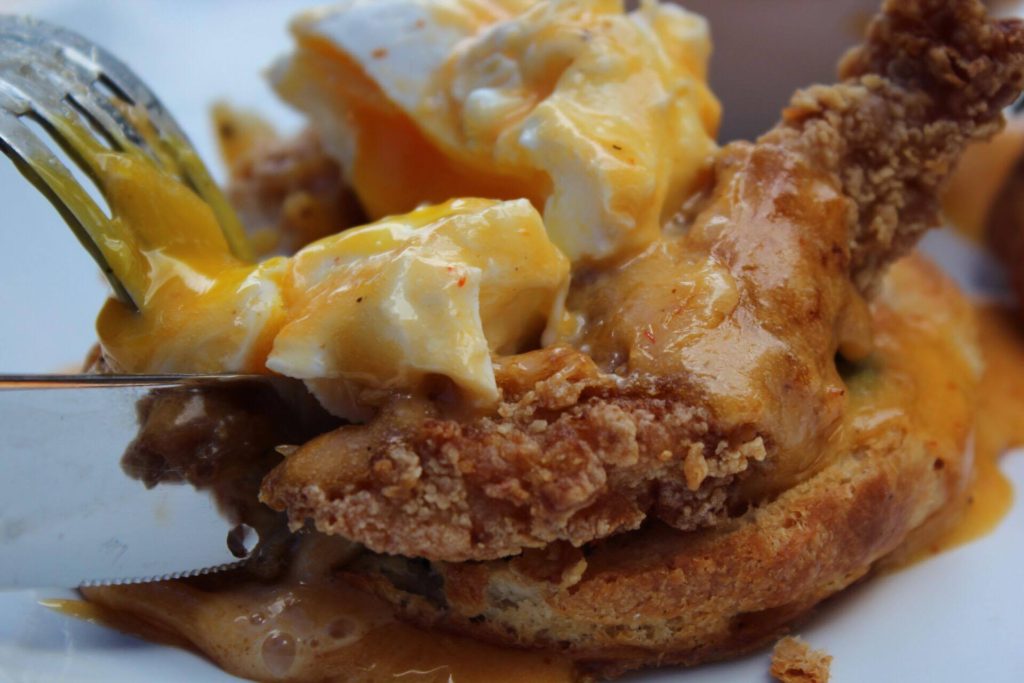 If there is avocado toast on a brunch menu I am ordering it. Big Sky's avocado toast was a winner.  My avocado toast was layered with avocado, eggs, and bacon.  It was delicious!  The bread was extremely soft, but perfectly toasted.  And it was served with a side of a fruit.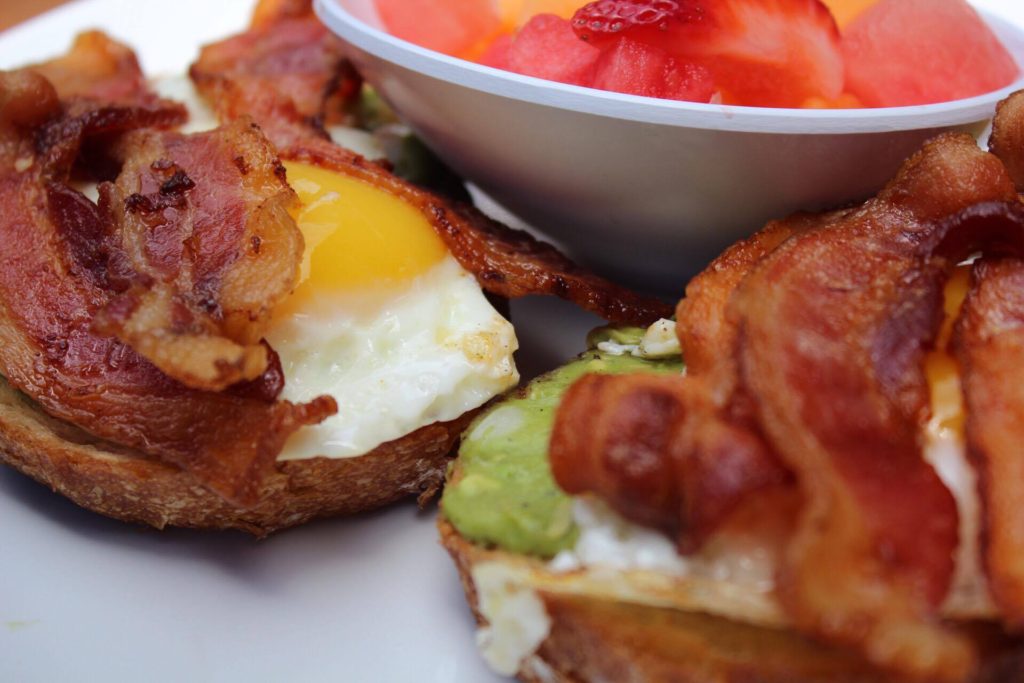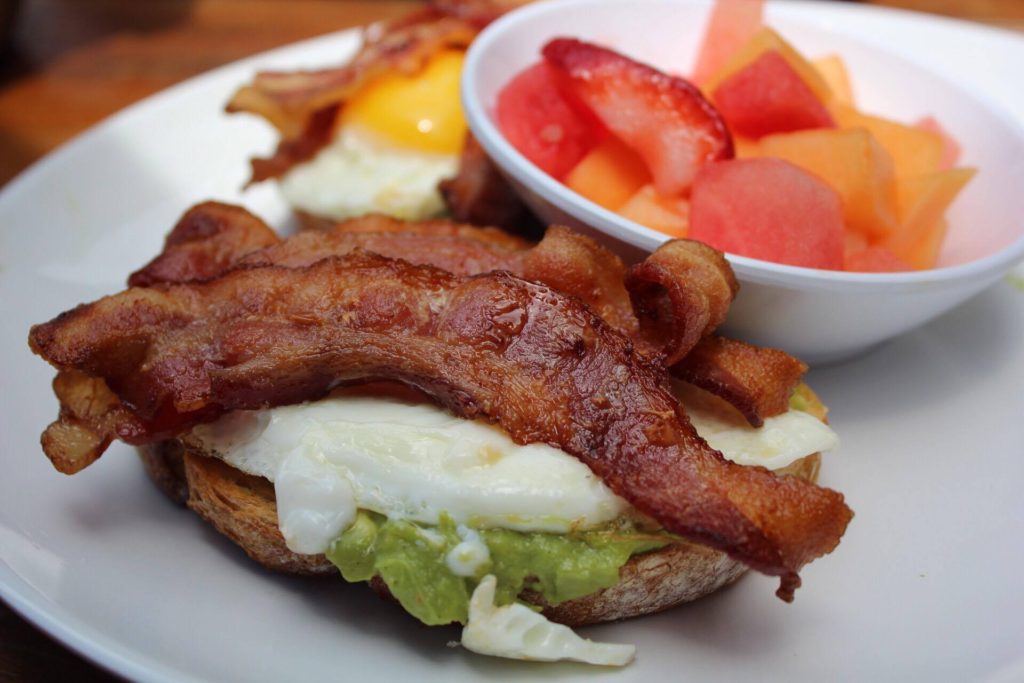 We were then gifted with a Holeman and Finch bread bowl.  This bread bowl was filled with creamy grits, cheese, eggs, bacon, and topped with an egg sunny side up with tomatoes.  This was one of my favorites because I genuinely love grits.  It had such an array of flavors.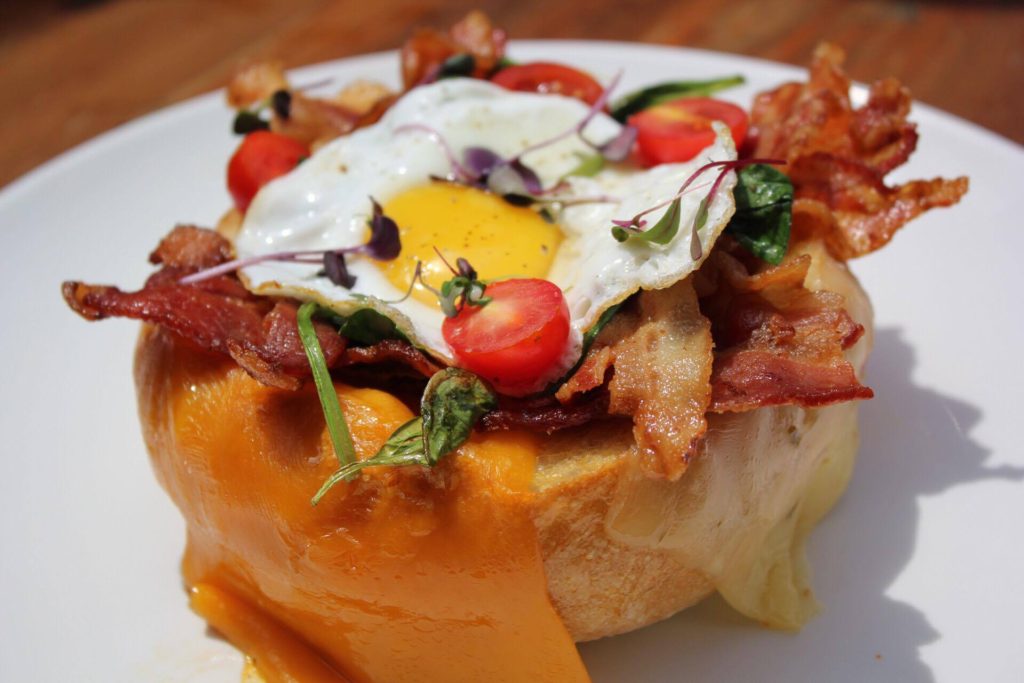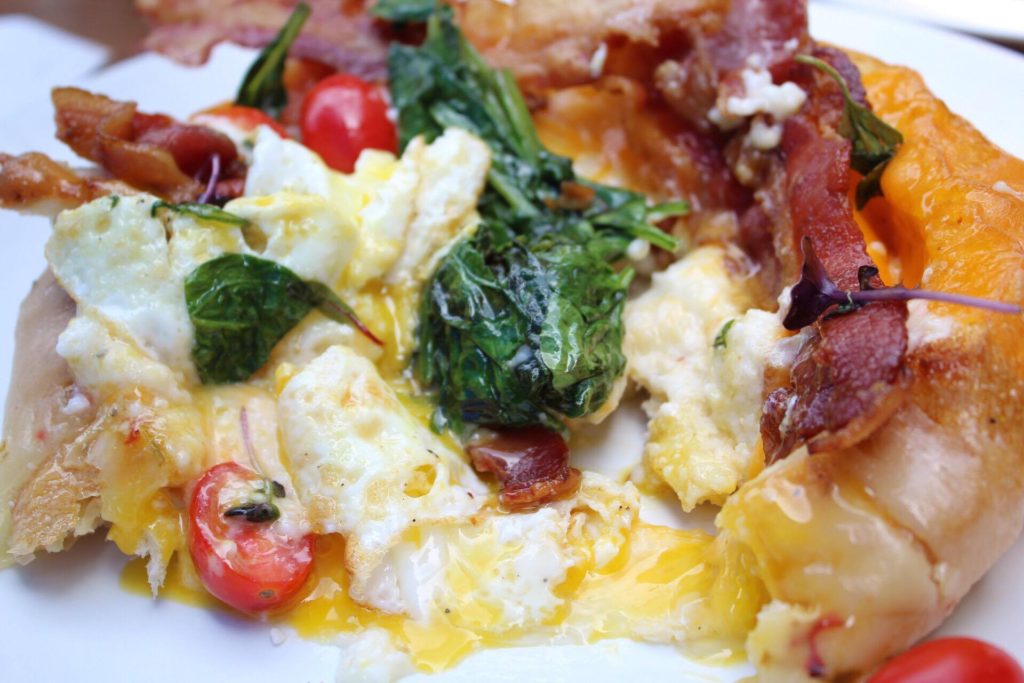 If Big Sky Buckhead Sunday brunch isn't on your radar, you're totally missing out.