Dinner In Atlanta,GA: Bar Margot
I'm becoming a frequent visitor of the Four Seasons Atlanta. Each time I visit this beautiful property, I fall more and more in love with it.  When you explore the Four Seasons Atlanta you will see that it is truly a wonderful experience when you visit.  From the moment of your arrival, you'll be greeted by valet.  That's when you know your experience is going to be a five-star experience.
Once you walk in you, you'll be taken away by the ravishing oversized chandelier and statement staircase.  I love the brunch at this hotel, but the dining experience I had in mind was Bar Margot.  I have visited Bar Margot for drinks and light appetizers, but never for dinner.  But now, I am an official regular.
The service, food presentation, and quality were stellar, and the cocktails are superb.  The restaurant decor is very chic and sophisticated.  You will be impressed with the leather booths, which are sleek and inviting.
After taking a look at the wine menu, we started our meal with a glass of Prosecco to set the tone of our delectable meal.  We started off with an appetizer, of course.  The appetizer menu offers plenty of small-plate options, which is perfect if you're not interested in a full meal.  Everything we read on the menu sounded divine.  From the grilled Spanish octopus to the pan-seared pork belly, everything caught our attention.  After about 15 minutes of being indecisive, we finally decided to order the crab toast, pan-seared pork belly, and grilled GA shrimp.
My mind kept thinking about the octopus, but we were three apps in, and I decided to behave.  The crab toast is one of my favorite appetizers.  I am an avocado toast lover, so this crab toast was a hit.  It consisted of a piece of toast topped with avocado coulis, rooftop garden herbs, radish, and crab. The toast is layered perfectly.  I could have enjoyed two of these appetizers.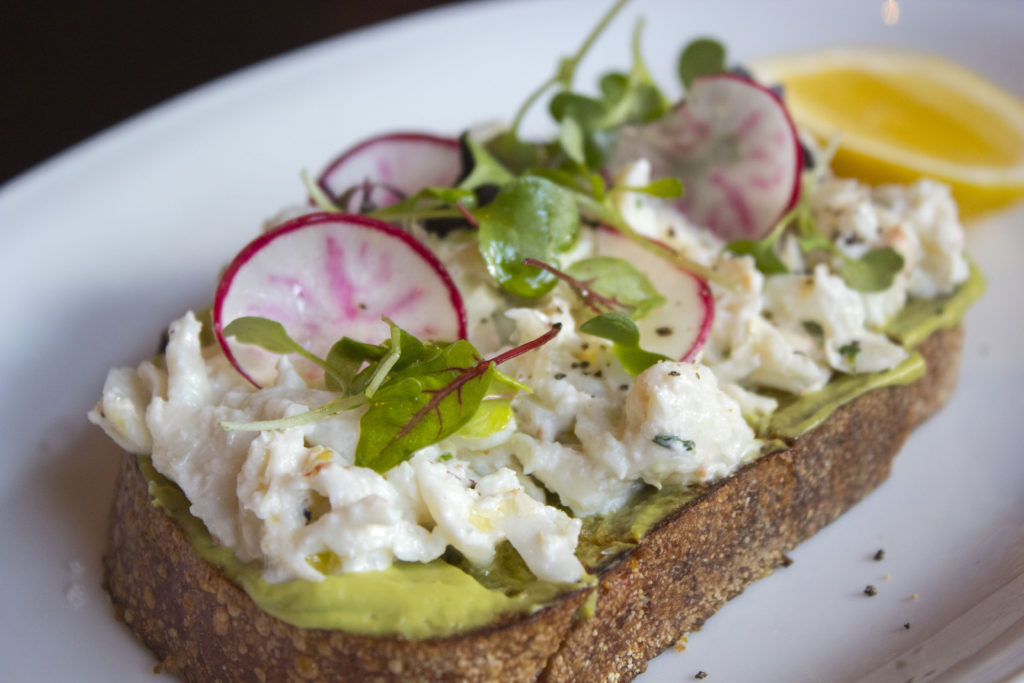 Secondly, we devoured the pan-seared pork belly.  When this beautiful appetizer was presented, we almost didn't want to eat it because it was too pretty eat.  Of course that thought only lasted for two seconds.  This dish lived up to its beautiful appearance.  It was served with peanuts, grits, beets, fava beans.  This pork belly was created perfectly.
I am always curious to order the grilled GA shrimp on the menu.  Being in Atlanta, this is a dish that pops up on menus quite often.  What I loved about this dish is that it was served in a sauce that's simple, yet flavorful.  Served on Carolina gold rice, this portion size was just right.  It blended well with our other appetizers.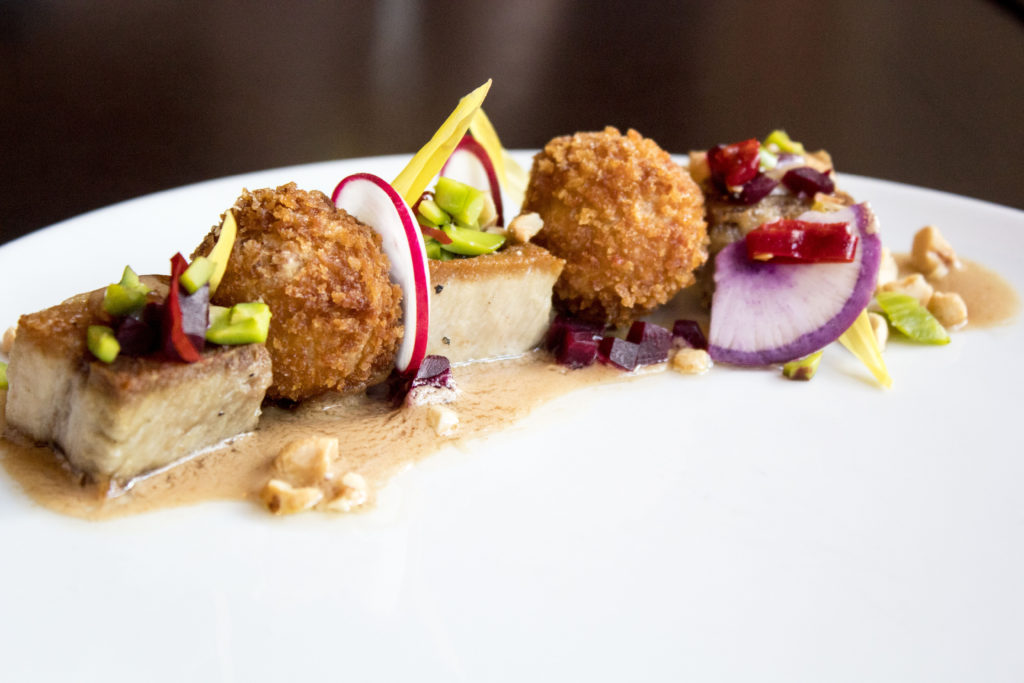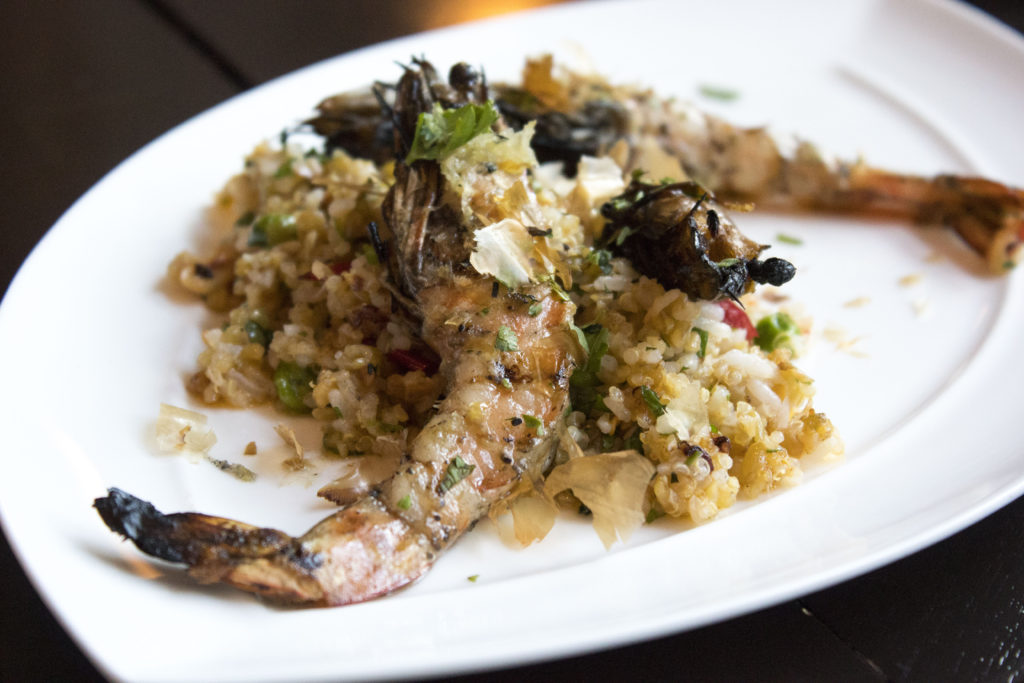 As we placed our orders, the chef gifted our table with the octopus, and it was better than I could have imagined.  The presentation was stunning, and the photos don't do the actual dish any justice.  The octopus was delicious, and I loved that it wasn't too gamey or charred.  One word that describes this dish: perfect!  It was paired with marble potatoes and various citrus, which was a perfect pairing with the octopus.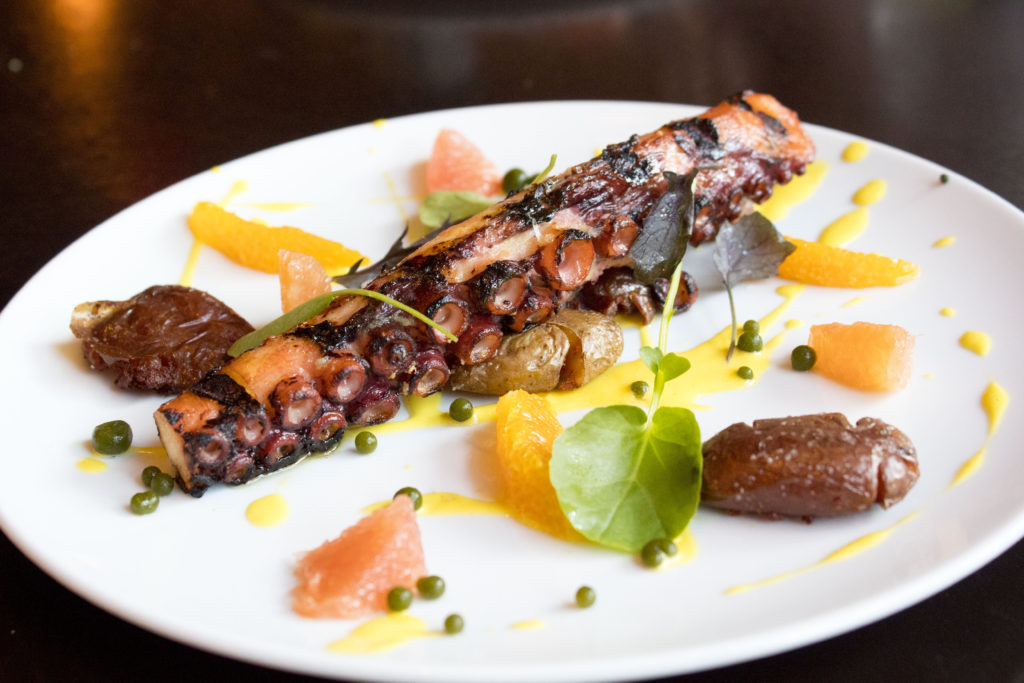 We were on the fence about our entrees because the appetizers were so amazing.  Little did we know was that the best was yet to come.  We ordered the lobster thermidor and bavette steak.  What I loved about these two dishes is that they were unique, and it's not something on everyday menus.
The lobster thermidor was so creamy and well-blended and extremely filling. The bavette presentation was impeccable and was served on top of potato puree, topped with plenty of poached king crab.  Both entrees were the perfect size.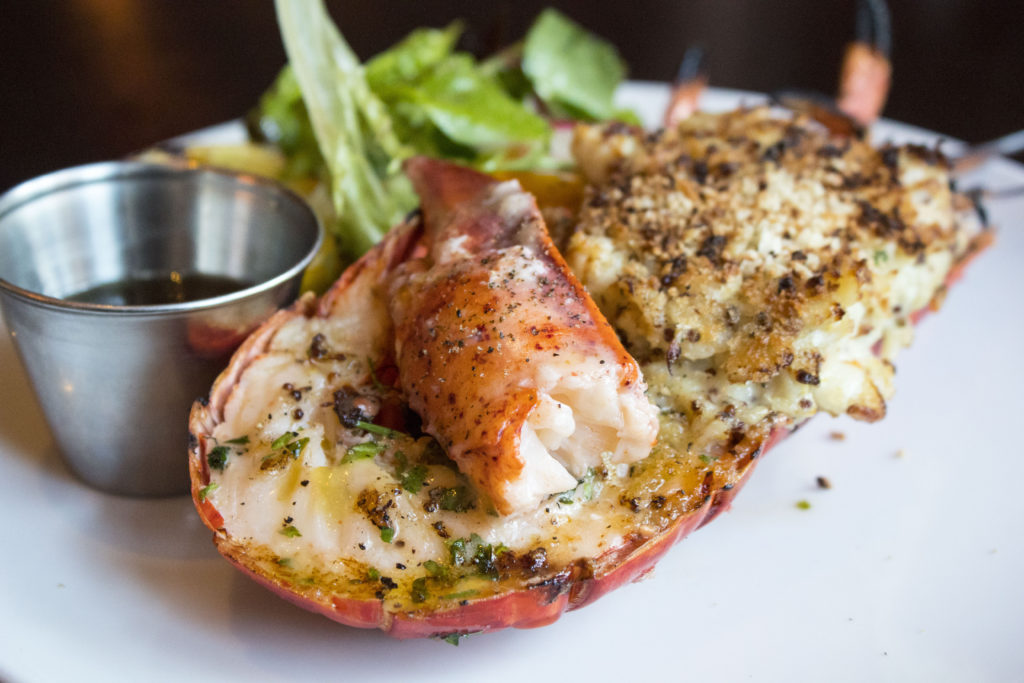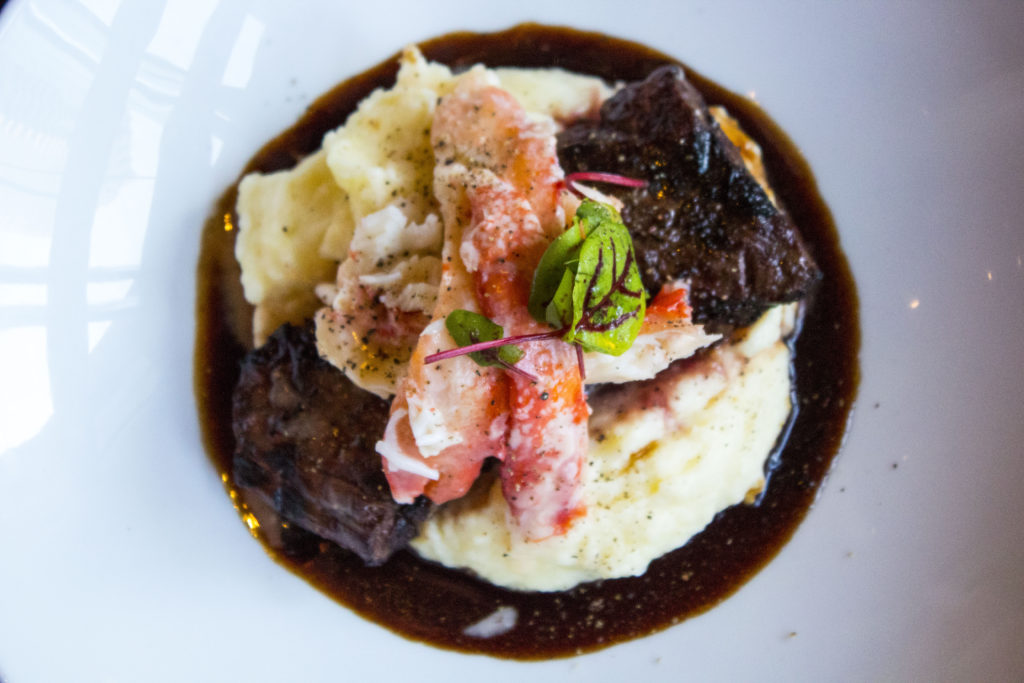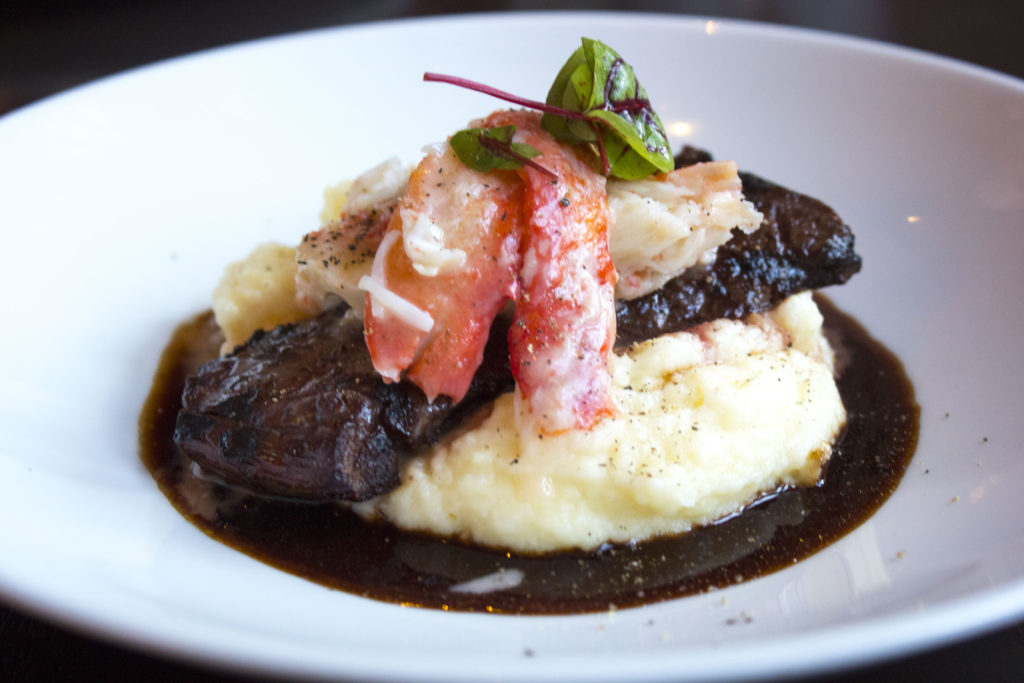 Bar Margot offers a DJ on Friday and Saturday nights. The DJ plays selections from a vinyl library from 9 p.m. till midnight. Come groove to their musical library, which offers nearly 10,000 vinyl records.  Make sure to visit on Sundays and Mondays after 2 p.m. for complimentary oysters.  Call 404.881.5913 for more details.
Bar Margot is a very classic and chic restaurant.  It's perfect for a girls' night out, a special occasion dinner, or a simple after-work cocktail.  You never know who you may run into while you're there. (During one visit, I ran into Charles Barkely!)  I can't tell you which celeb you may run into.  But I can say celeb or not, you will have a delightful dining experience with awesome cuisine in a wonderful restaurant in Midtown Atlanta.