I am extremely fascinated with Paris, France, so whenever I'm dreaming of Paris, I visit Le Bilboquet. As soon as you enter into this restaurant, you immediately feel as if you're being transported to a beautiful restaurant in France. The staff is warm, and the restaurant is beautiful, and I can say that the food is equally delicious. I was so fortunate that the weather was beautiful on this particular day because I had the chance to enjoy their amazing patio.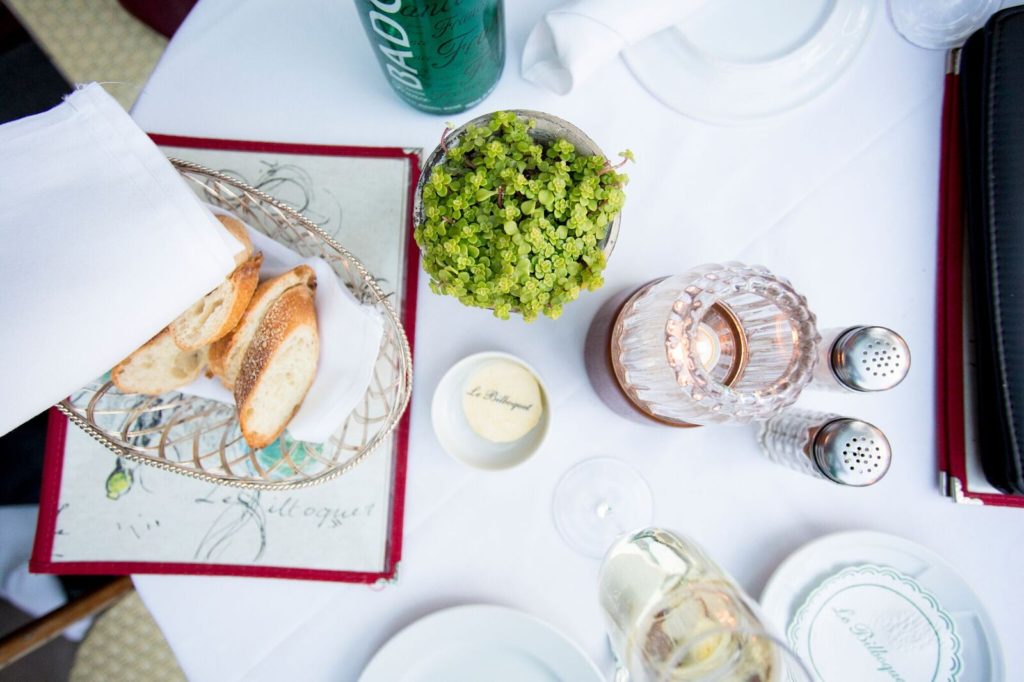 When I stopped by last week, I couldn't have been more excited. I started my meal with a glass of champagne, and then I decided to try the jumbo lump crab and avocado with exotic salad and escargot risotto.The crabcake salad was incredible! I love avocado, so I was interested to see how the salad was going to be served. The avocado was the base, and it was topped with fresh lump crabmeat. This dish was very citrus'y and light. The appetizer was a perfect pair with the champagne.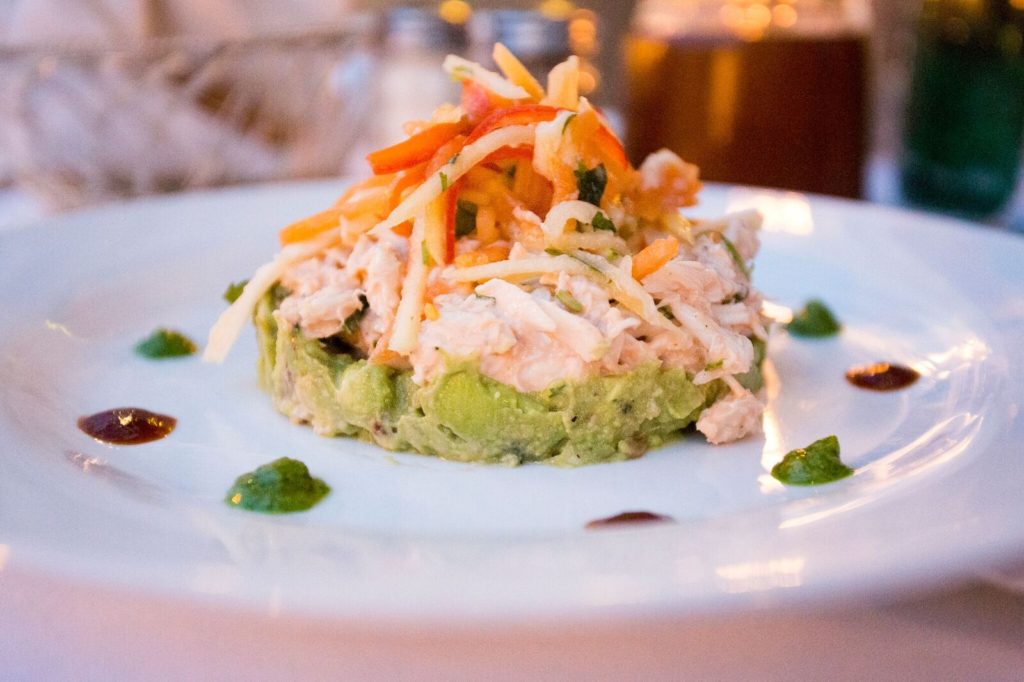 I decided to get something cold and a hot appetizer. I selected the escargot risotto. Anyone who knows me knows that escargot is one of my Top 5 favorite foods! The risotto was the perfect texture. This appetizer was simply divine. My only complaint was that I didn't order two.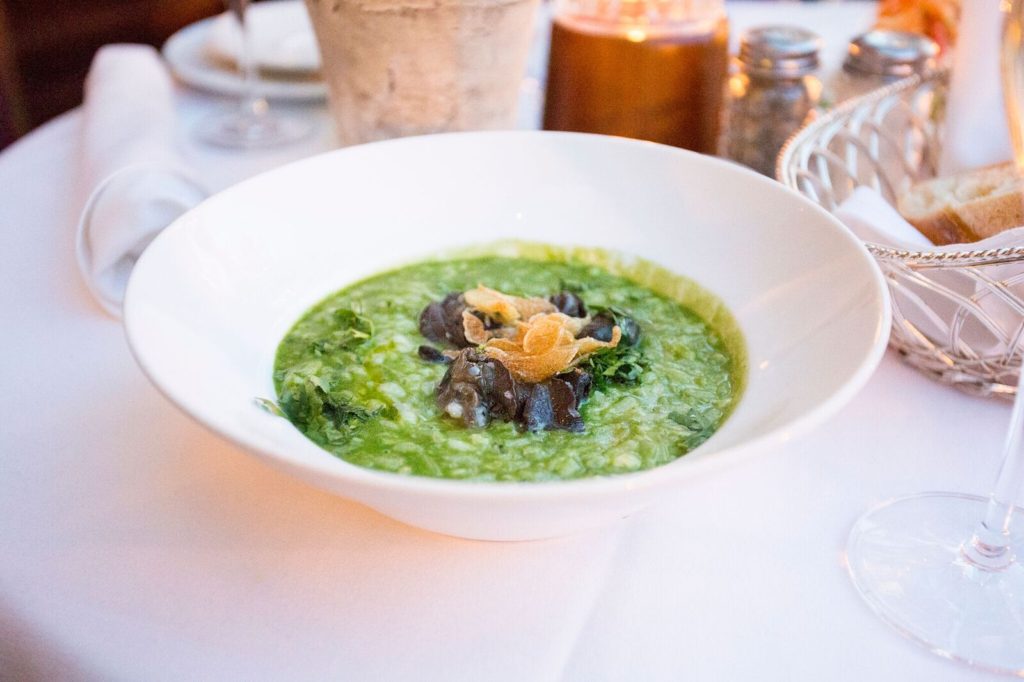 After two appetizers, I decided to order a glass of wine. I also ordered the duck and steak frites. The duck takes four days to prepare, and you can taste it in every bite. It was so darn tender! I didn't even need a knife. It had the perfect crispiness on the outer skin, which made for a very juicy meal. The steak frites were cooked medium which made them perfection to my tastebuds. I am a huge fan of skinny fries, so the steak was a home run.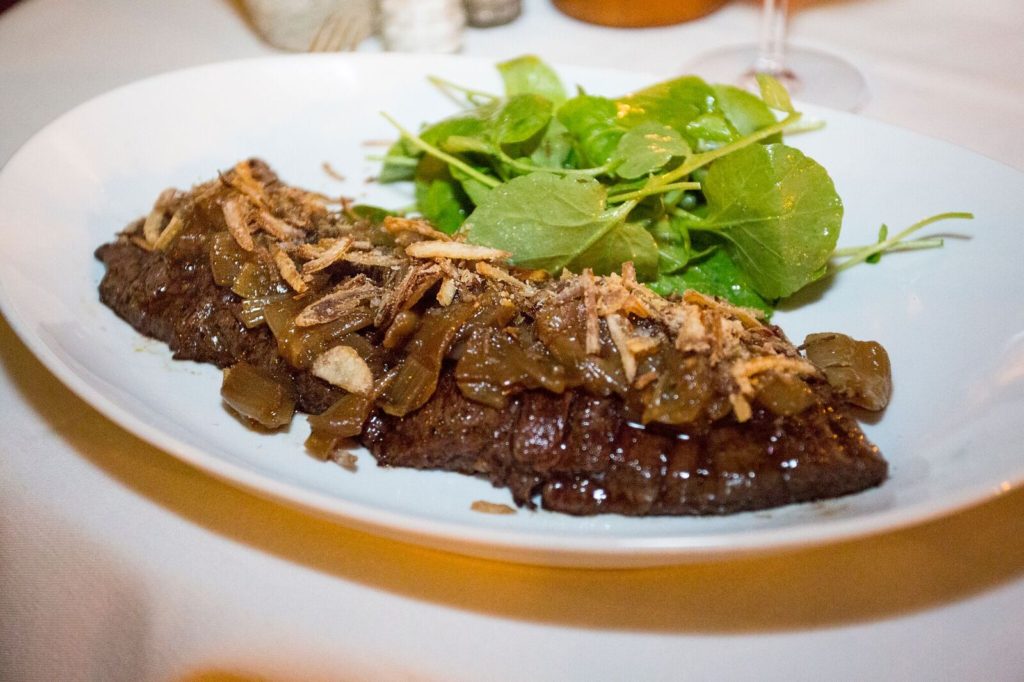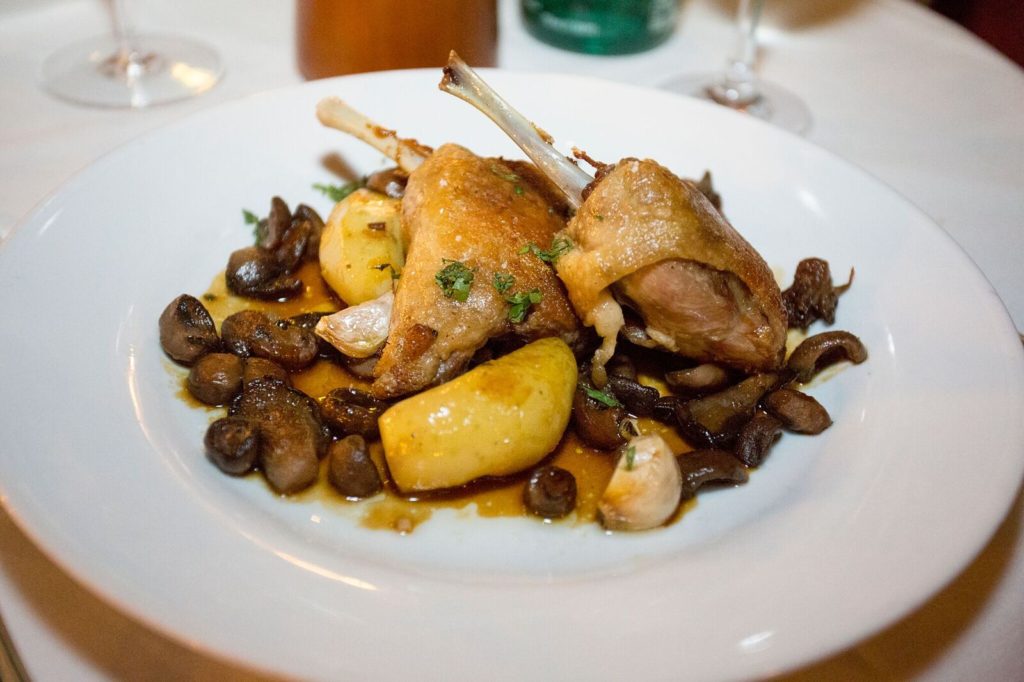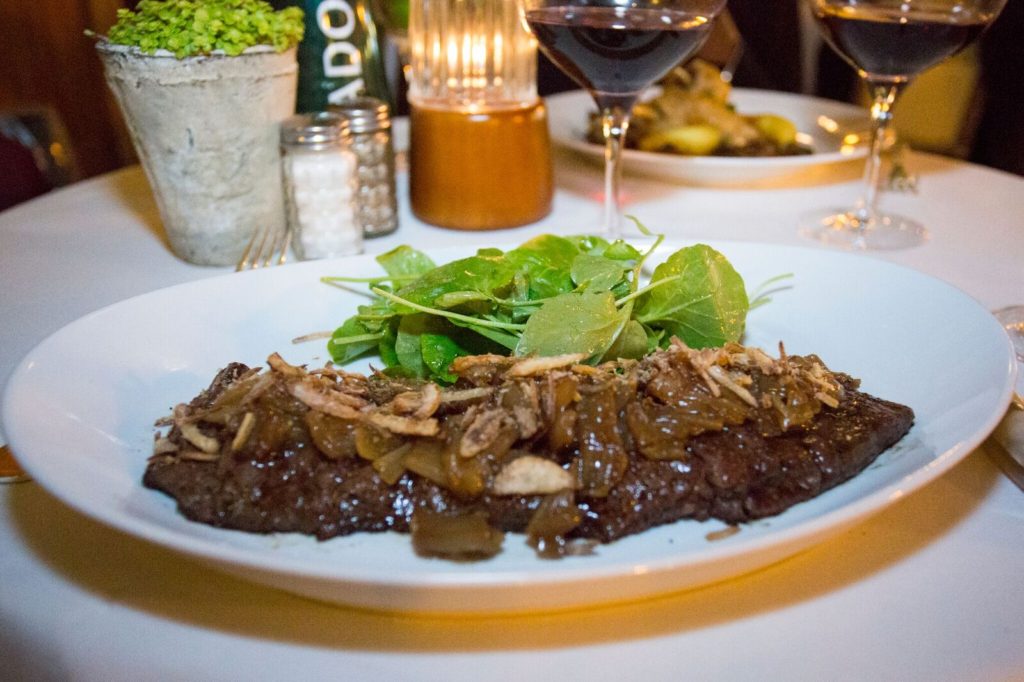 I would love to report that I had dessert, but I was so full. I simply could not force myself to eat it even if I did order it.
Make sure you visit Le Bilboquet. You are going to have a great time, and your experience will be delightful!
Apprécier!