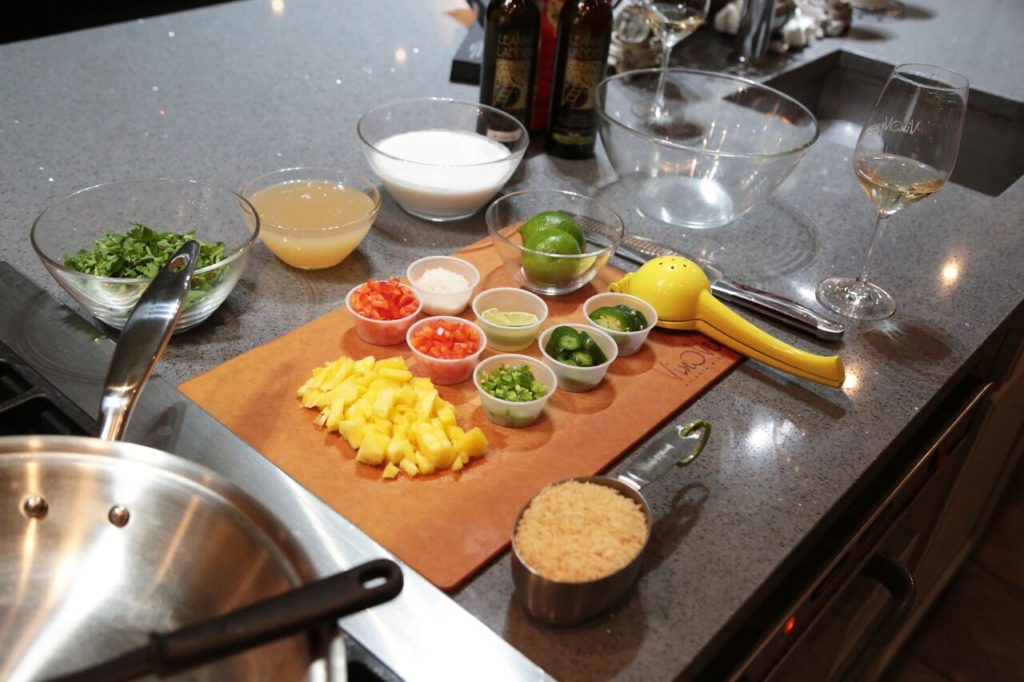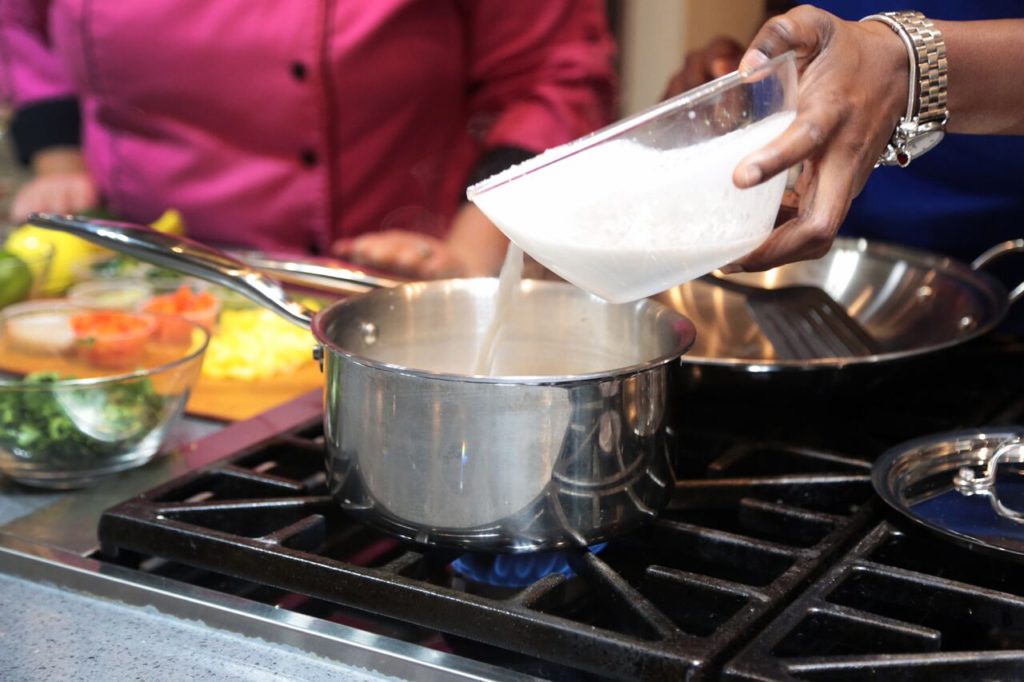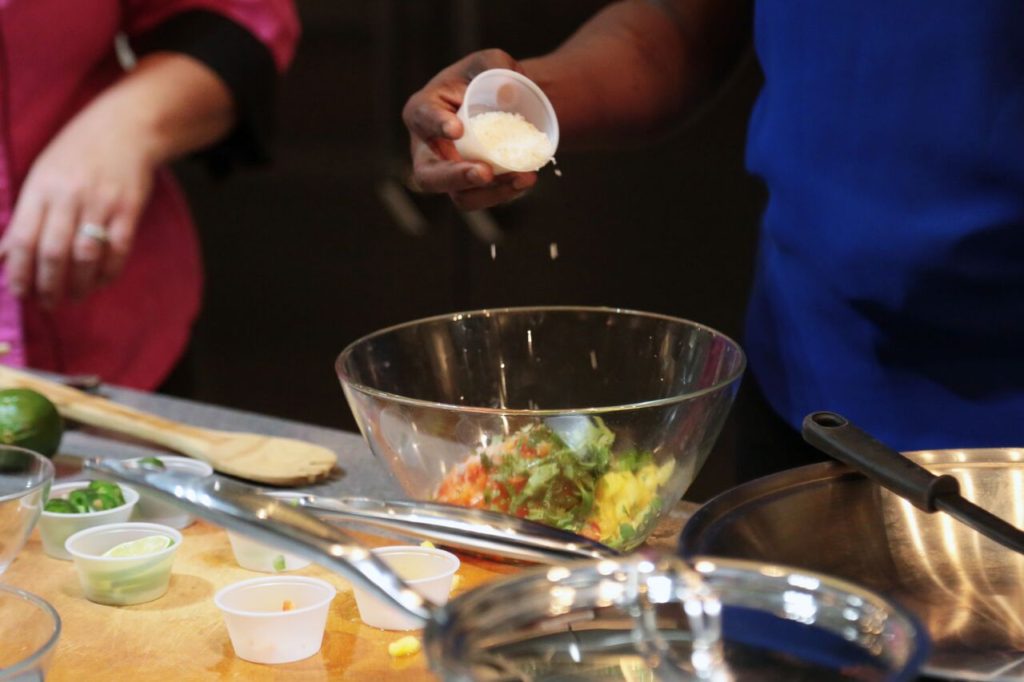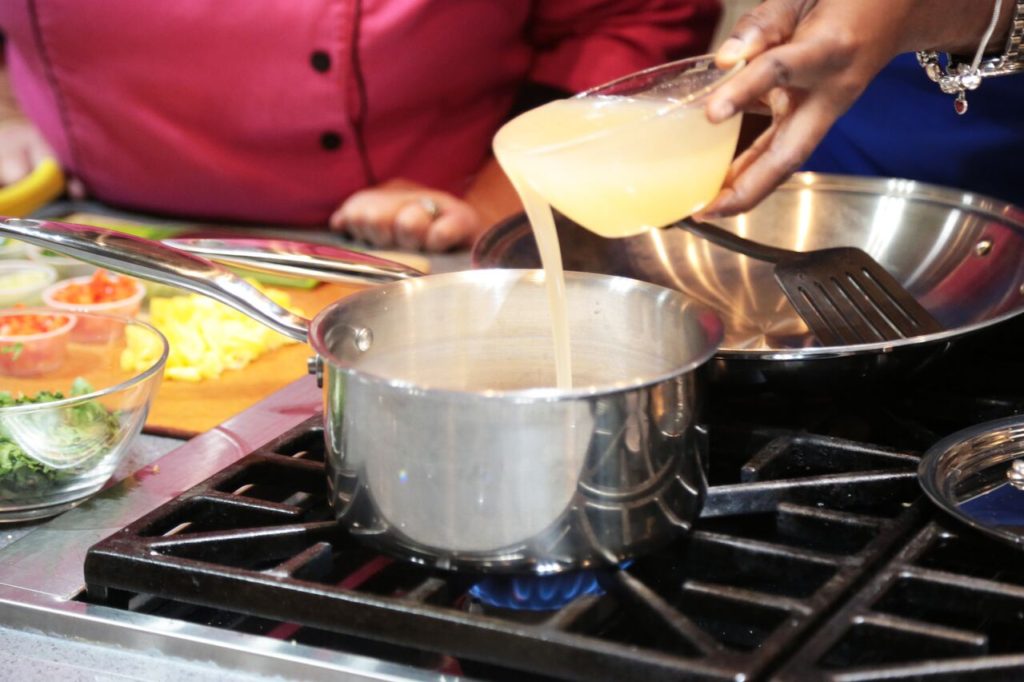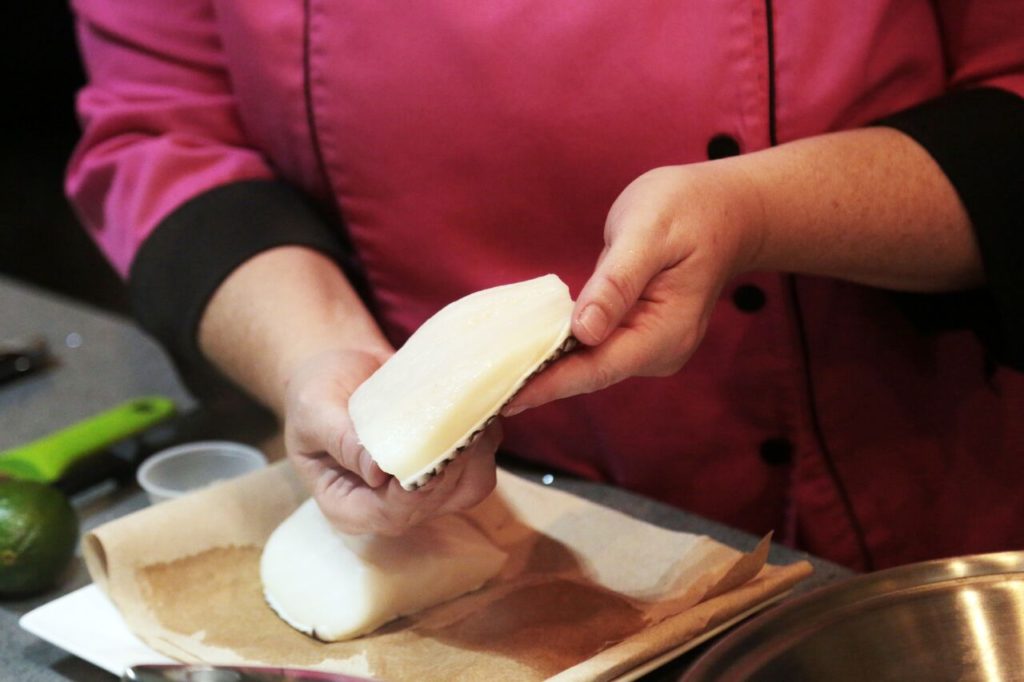 Since I have my wedding quickly approaching, I have been trying to prepare some new recipes so that my future husband doesn't go hungry.  Also, I'm trying to eat cleaner when I'm not exploring the fab food scene.  My good friend, Melissa, shared this awesome recipe: Seared Sea Bass & Coconut Lime Rice with Pineapple Jalapeño Salsa.
I had a great time playing sous chef.  We spent the afternoon at Vino Venue creating this awesome recipe, and, yes, it tasted even better than it looked, which is hard to believe.  We have provided the recipe for you to create at home.  I know it sounds fancy, but it's really easy to create.  This recipe is perfect for a romantic night in or for a family affair.
Enjoy!
Seared Sea Bass & Coconut Lime Rice with Pineapple Jalapeño Salsa 
 Ingredients
2-4 Filets Chilean Sea Bass – Wild Caught
Good Olive Oil
1/2 cup pineapple, diced
1/2 cup green onion
1 bunch Cilantro, chopped
2 limes, juice and zest
1 jalapeno, seeded and diced
1 red or green bell pepper, diced
1 tsp. honey
Sea Salt & Cracked Pepper to taste
1 cup rice
1 can coconut water
1 can cream of coconut
2 tbsp. Persian Lime olive oil
Directions:Very lightly coat a heavy skillet with olive oil. Sear fish on side one for about 5-6 minutes, then flip and cook 2 minutes longer. Finish in a 450 degree oven for 3-4 minutes. This fish is also fantastic grilled.
Note: Each oven cooks differently, so cook times may vary. A basic rule of thumb is 10 minutes of cook time for every inch of thickness in the oven or on the grill.
For the salsa:
Add the next nine ingredients in a large mixing bowl. Mix well and refrigerate. Add salt & pepper to taste.
For the rice:
Substitute one cup of water for coconut water and one cup of water for a can of cream DE cocoa when making your rice. Add lime zest to taste.
All Photos Are Taken By Jamie King Photography: http://www.jamiekingcreative.com
Follow Jamie On Instagram: @jkingphoto