I finally had the opportunity to visit 5Church Atlanta, and I can assure you that it will not be my last time visiting.  Simply put: I'm obsessed! There are three locations where you can get your 5Church on:  Charleston, South Carolina; Charlotte, North Carolina; and, of course, Atlanta.  From the moment I walked in I was blown away at the beautiful decor and the awesome hand-painted ceiling painted by artist Jon Norris, which displays Sun Tzu's "The Art of War," as a tribute to the owners' philosophy.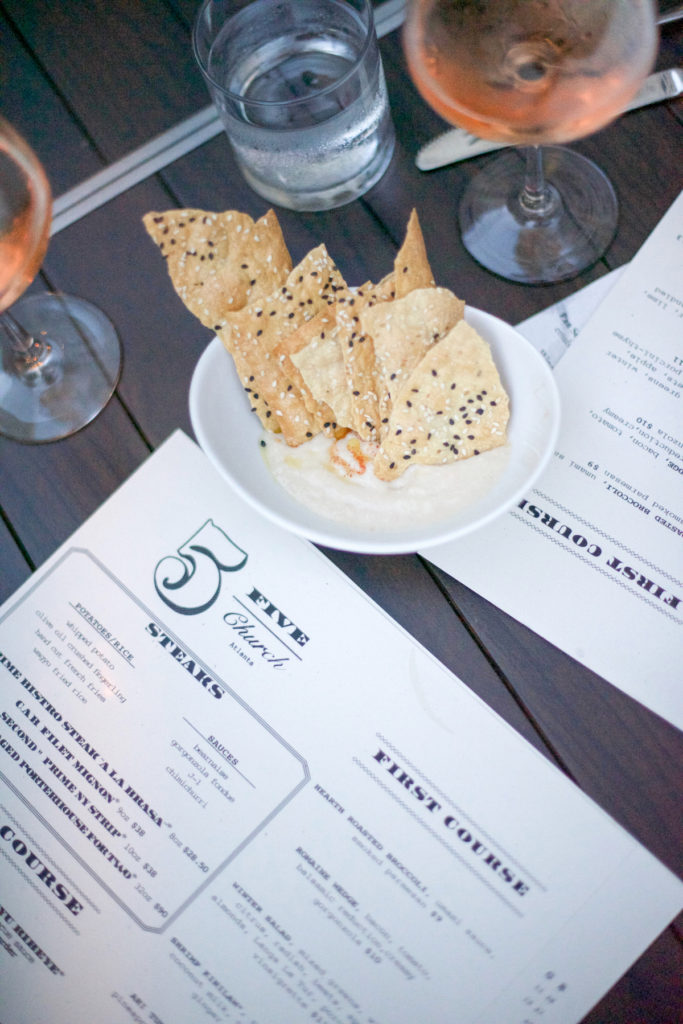 When I dined, I decided to take advantage of the wonderful patio.  You'll be happy to know that they have two of them!  I'm certain that this year they're going to win Best Patio.  You will enjoy the subtle city life while having a great view of Midtown.  I just love the feeling of enjoying the city while dining.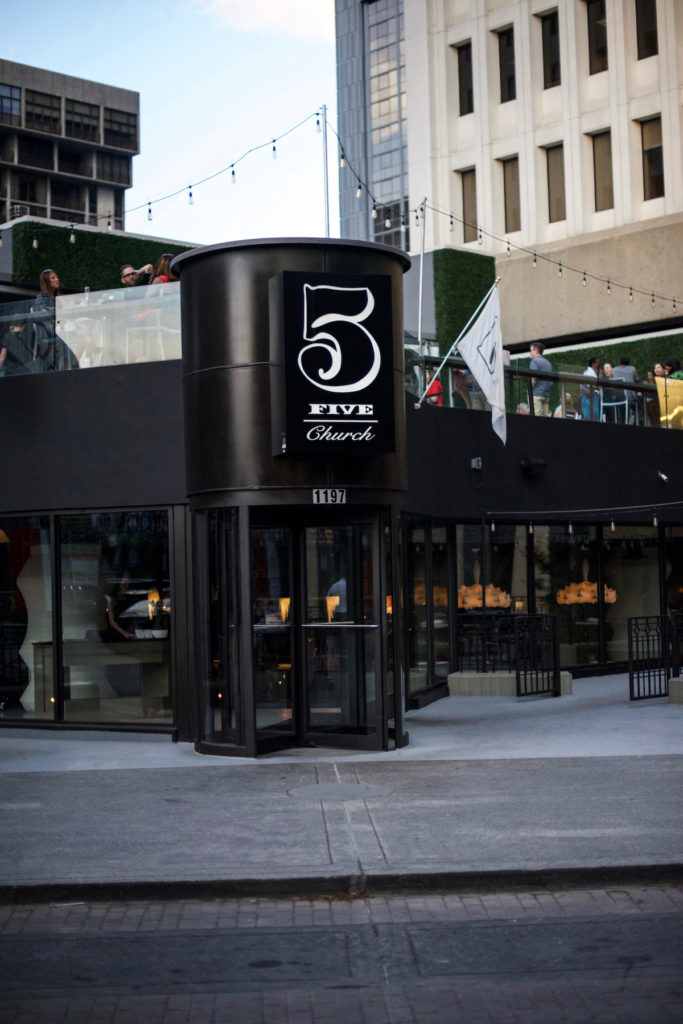 On this particular evening, my friend, Cynthia, joined me.  What I love about their menu is that it's straight to the point.  I don't like when menus are too overwhelming.  When we initially arrived, we started our meal with a glass of Rose and decided to try the charred octopus and the wild mushroom caramelized onion flatbread.  The charred octopus was a great portion.  It was very spicy.  So if you like spice, this will absolutely be the appetizer for you.  The flatbread was as amazing as it sounded.  I loved the Gorgonzola cheese.  Anything with "truffle" in it is a yes in my book.  For entrées, it was a must that I try the steak, and I'm so happy that I did.  It was so tender and flavorful.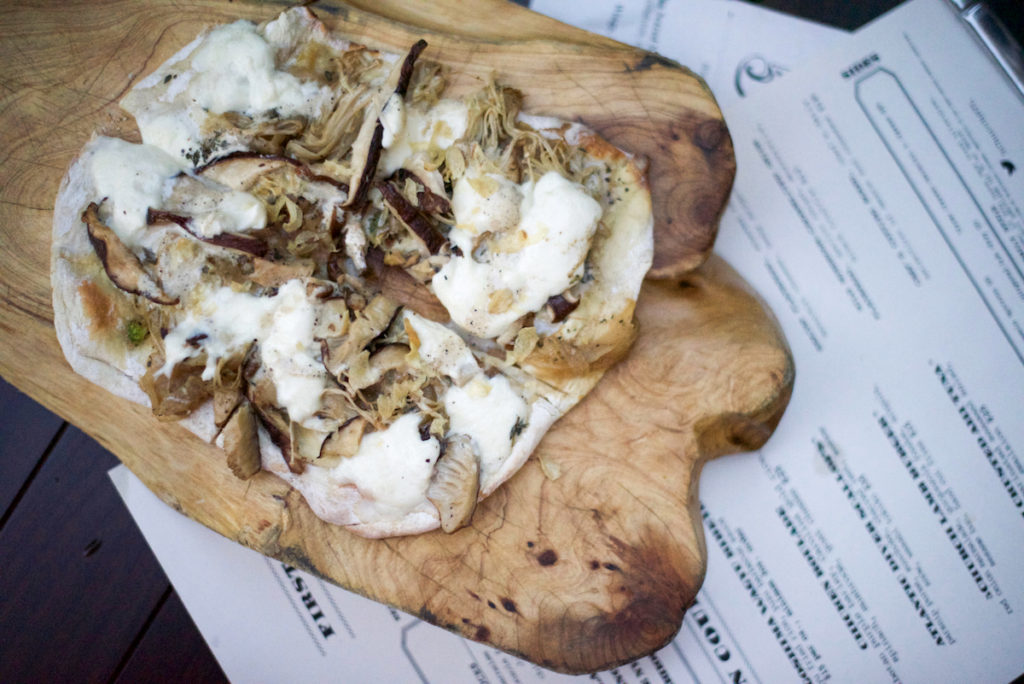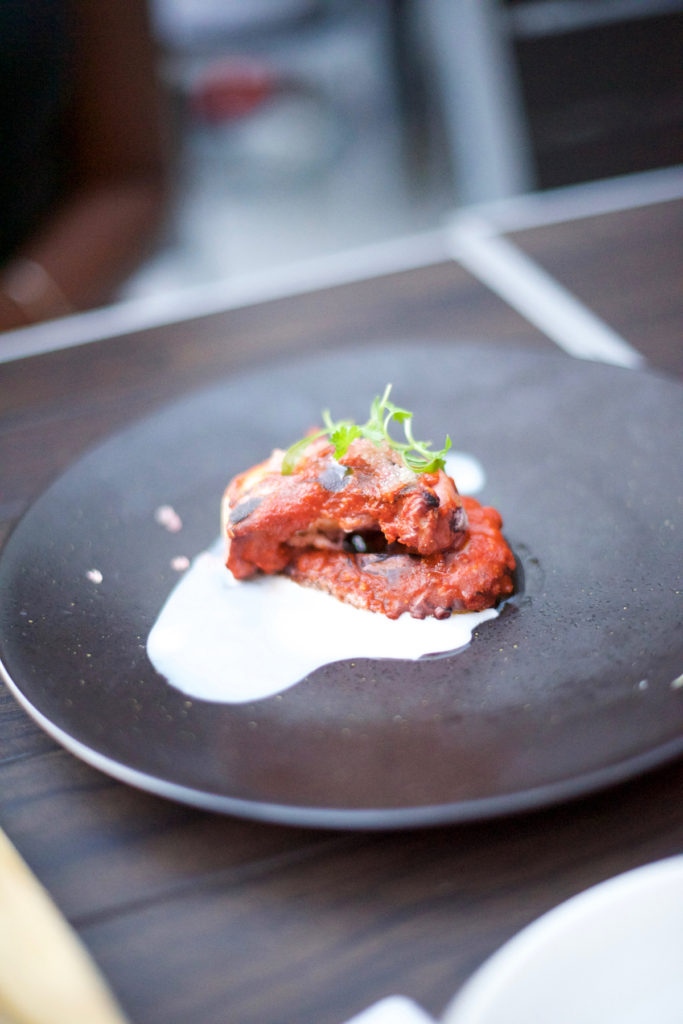 When you order a steak, you have the opportunity to order a range of sauces such as the Bearnaise, Gorgonzola fondue, J-1, and chimichurri.  I chose to try the Gorgonzola fondue, and it was heaven.  I enjoyed it with French fries, and together, it was a match made in heaven.  Cynthia enjoyed the wasabi crusted Ahi tuna, which was light and flavorful, and left us wanting more.  Of course we not could not end the evening without dessert!  I highly recommend the donuts.  They are hot, fluffy, and extremely soft.  You're not going to want to share.  Our second dessert that we ordered were the indoor S'mores.   As soon as I had a few bites, I just had to have some more, and I was not disappointed.  Since it was getting late I decided to order the hot tea. The presentation was so When you visit they validate parking, and the valet parking is hassle-free.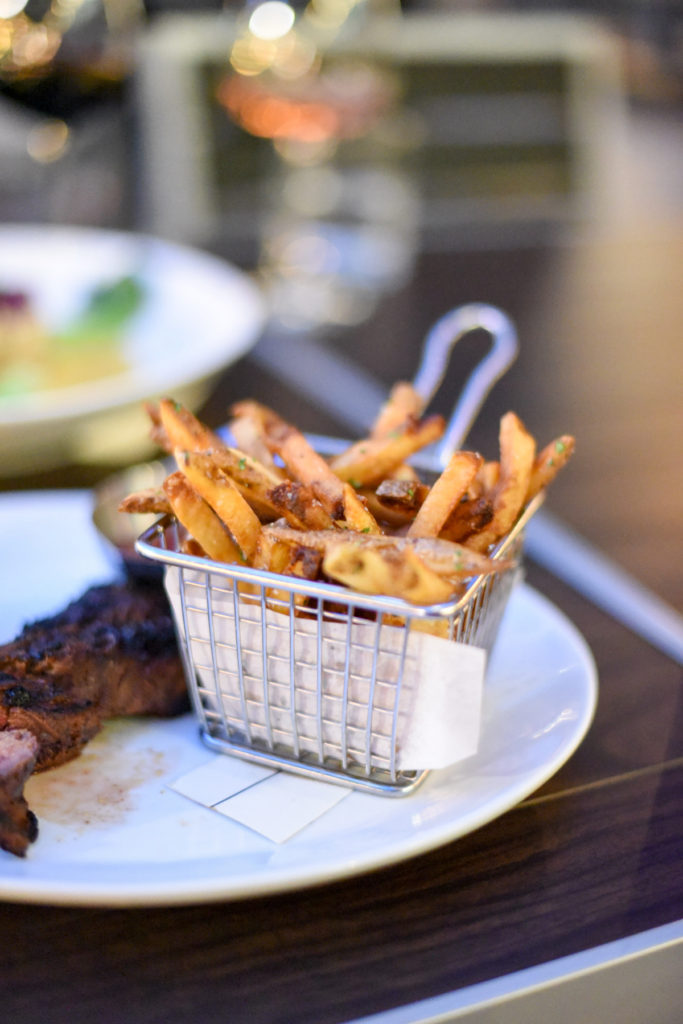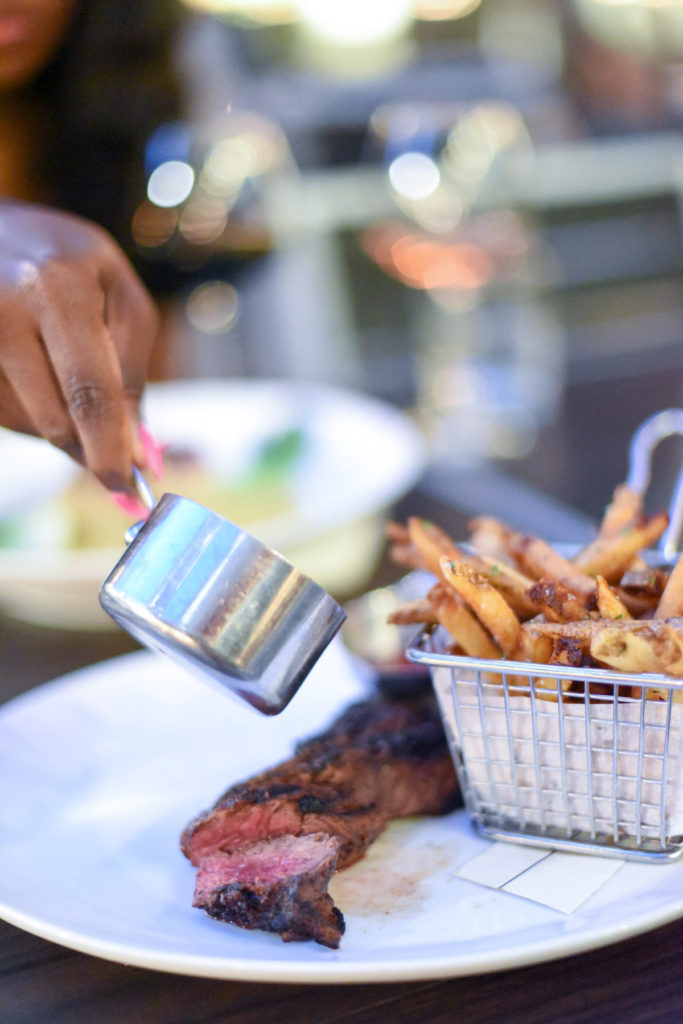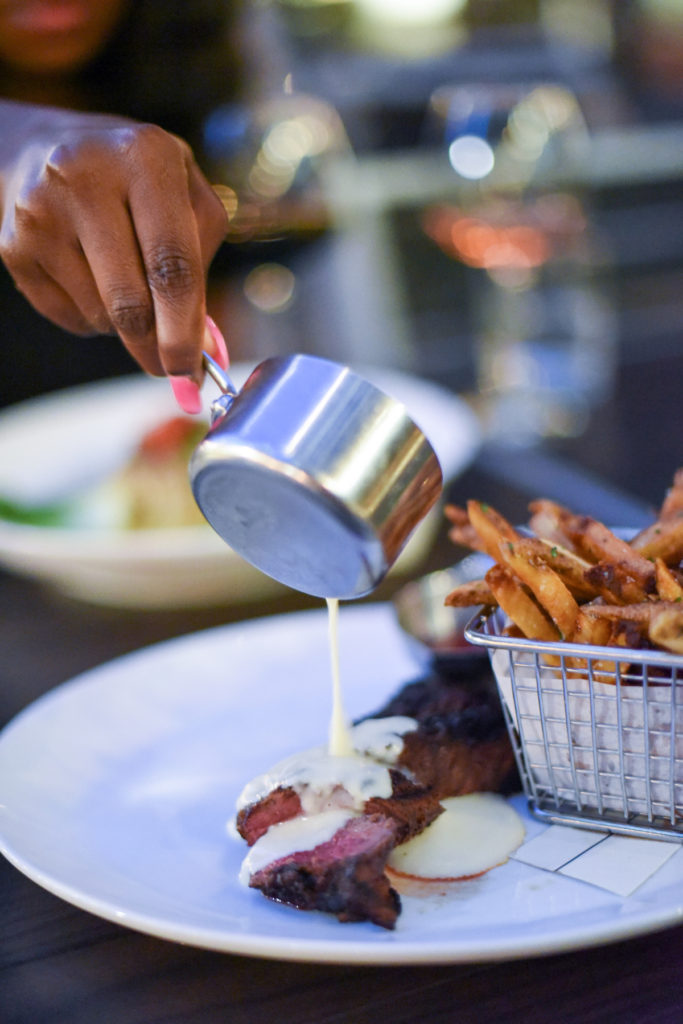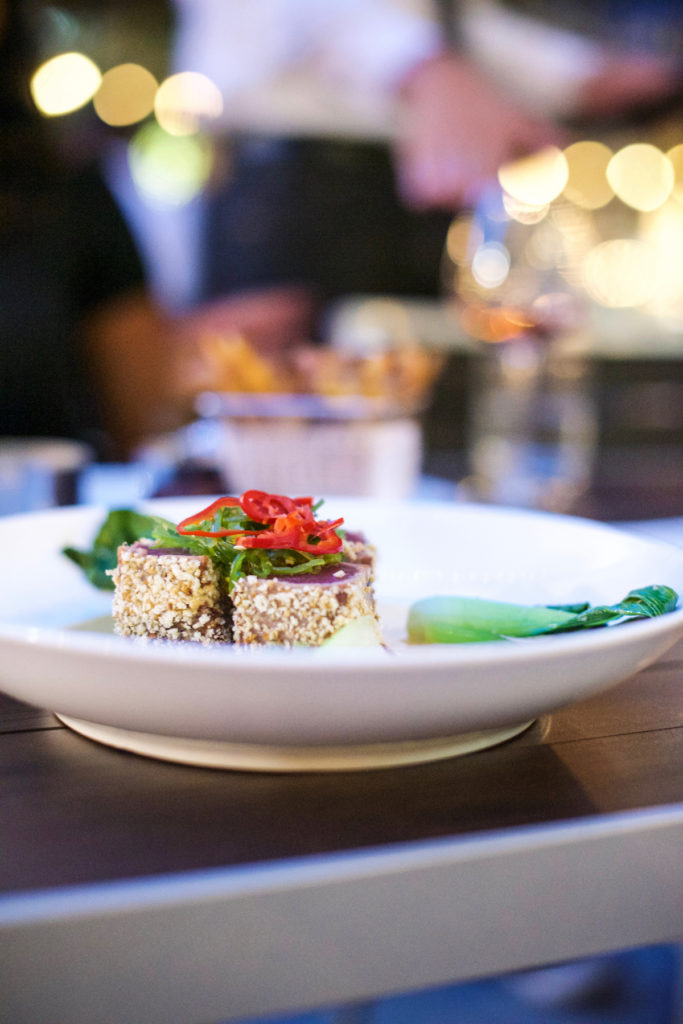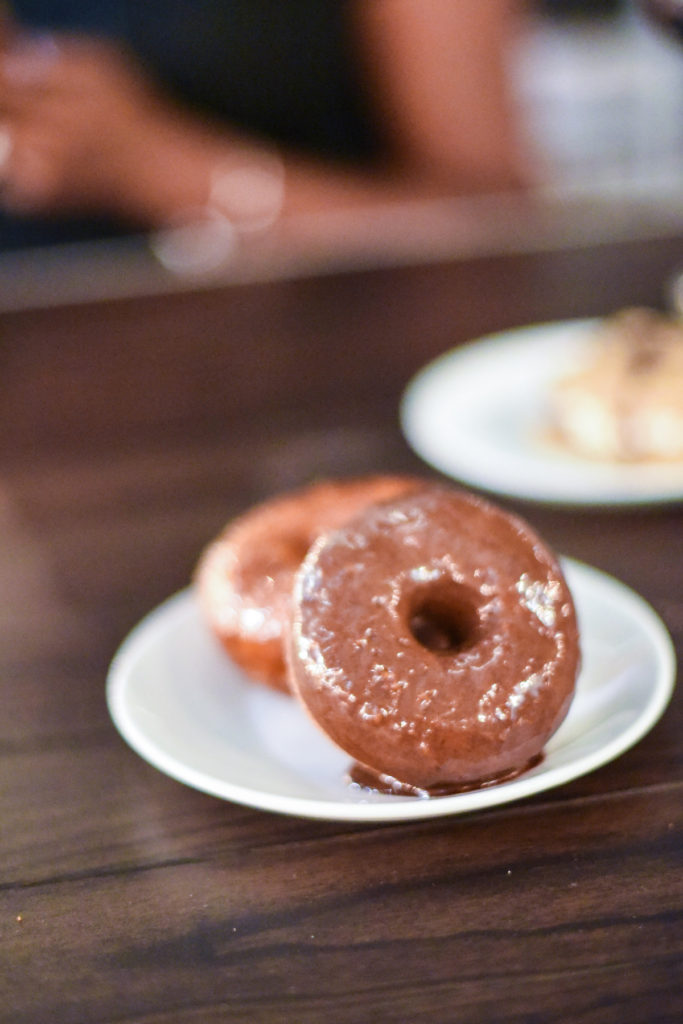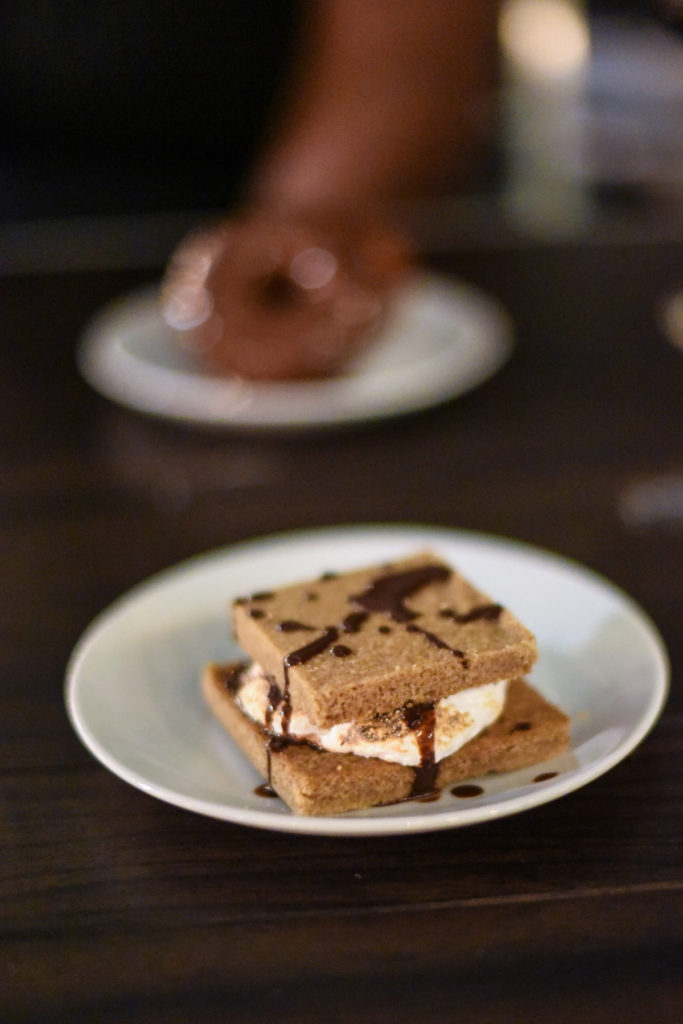 This spot is the perfect location for a girls' night out, date night, or a birthday party.  You are going to have a great time!  Most importantly, I am so happy to say that the service was impeccable!   
Each month, 5Church Atlanta hosts a monthly "Tap Takeover" event on the first Thursday of each month from 5 p.m. till 7:30 p.m., which is held on the rooftop patio.  This coming series will feature brews from Red Brick Brewing.  Make sure to mark your calendar for April 29th, May 13th, and May 27th.  They are also hosting an ATLiens Brunch featuring an Outkast-themed playlist by Cecili and Mr. E Worldwide.  And every Monday through Thursday, they host Rush Hour Remedy with food and drink specials in the bar and high-tops seating area from 4:30 p.m. till 6:30 p.m. When you visit you are going to have a great time. Make sure you follow @5churchatlanta on social media.