I am a huge fan of Starwood resorts, and anytime I travel, I try to stay at a Starwood resort.  They really are a step above the best with their chic and trendy resorts worldwide.  After finding out that my fiancé and I were visiting Vieques, Puerto Rico, it was only necessary that we stayed at the W Retreat & Spa-Vieques Island.
I was in awe after viewing this beautiful resort online.  The resort is absolutely gorgeous, and the staff was so accommodating.  Their motto is: Whatever, Whenever.  Now that's right up my alley.  We loved this place so much!  We are already planning our next trip to Vieques for all-summer '17, and I cannot wait to stay at this beautiful resort again.  It has everything you need to have the perfect beach getaway.
Beach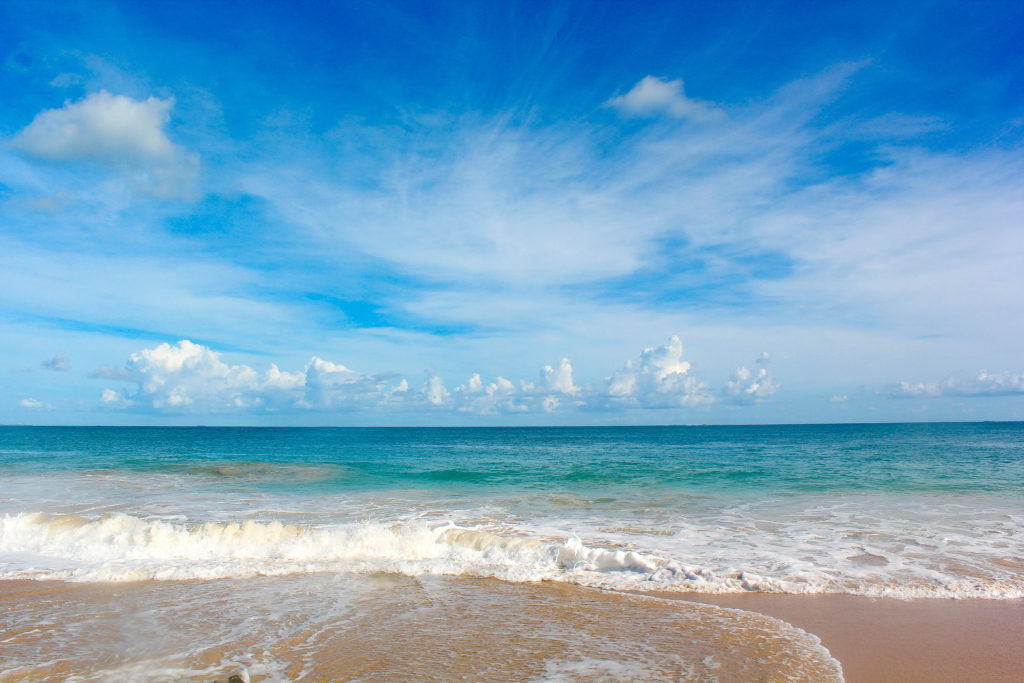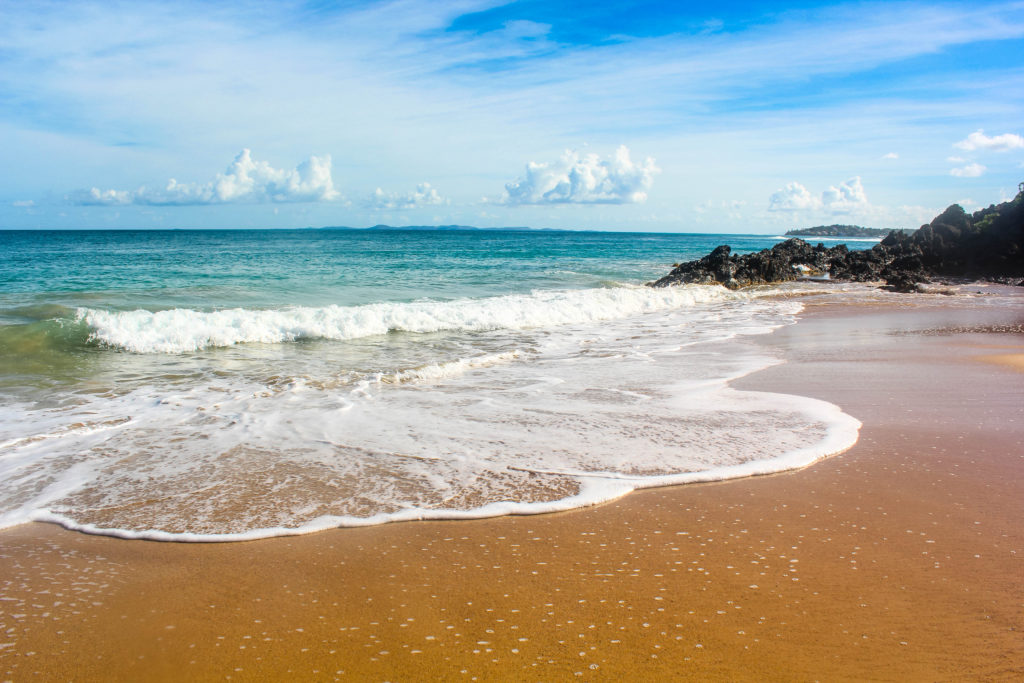 The W Retreat and Spa Vieques Island has two beaches in walking distance from the resort.  One beach is for adults only, and the other beach is child-friendly.  Media Luna Beach is five minutes from the resort and in walking distance.  This beach is known as 'half moon bay'.  This beach had some amazing photo-worthy shots.  It also ended up being my favorite place to be while on vacation.  It's so very beautiful to relax and swim.  Sun Bay Beach is located on the south side of the island near Esperanza. This beach is an excellent swimming location with restroom facilities and showers nearby.  The beach is also perfect for water activites.  The W provides complimentary equipment for snorkeling and kayaking.
Rooms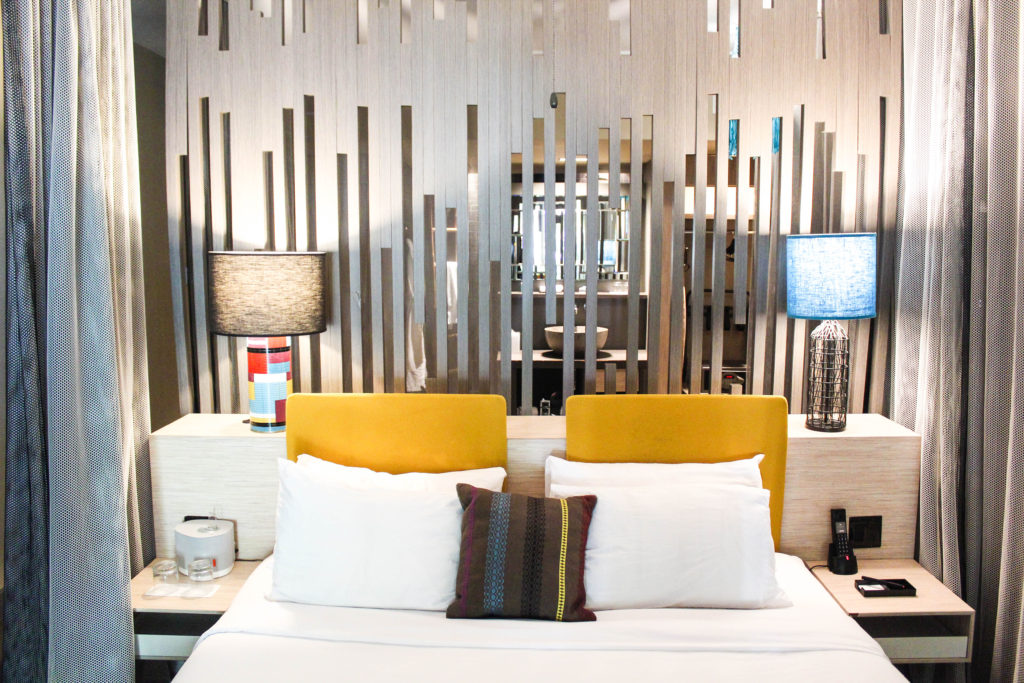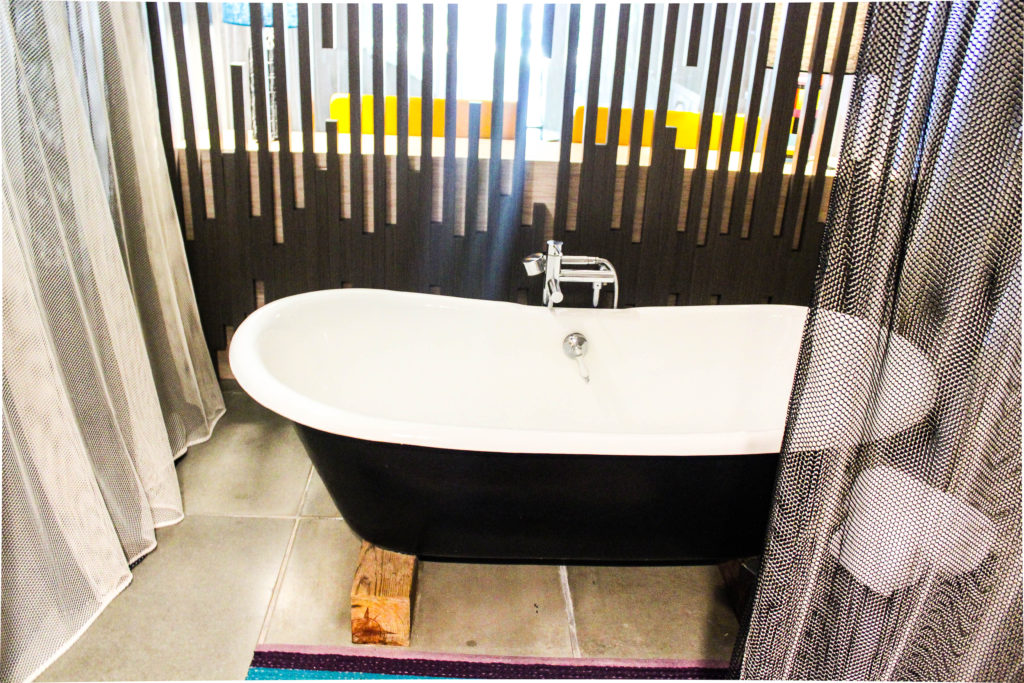 We stayed in a pool oasis room, which was 720 square feet. As we laid in bed, we could see the WET pool in our king-size bed.  This room screamed vacation with the bright colors and tropical island vibe.  It also had plenty of space.  We enjoyed a large tub, which was my favorite, and an oversized spacious shower.  There are other room sizes ranging from 560 square feet up to 1400 square feet.  But I highly recommend staying at the Pool Oasis Room.
Transportation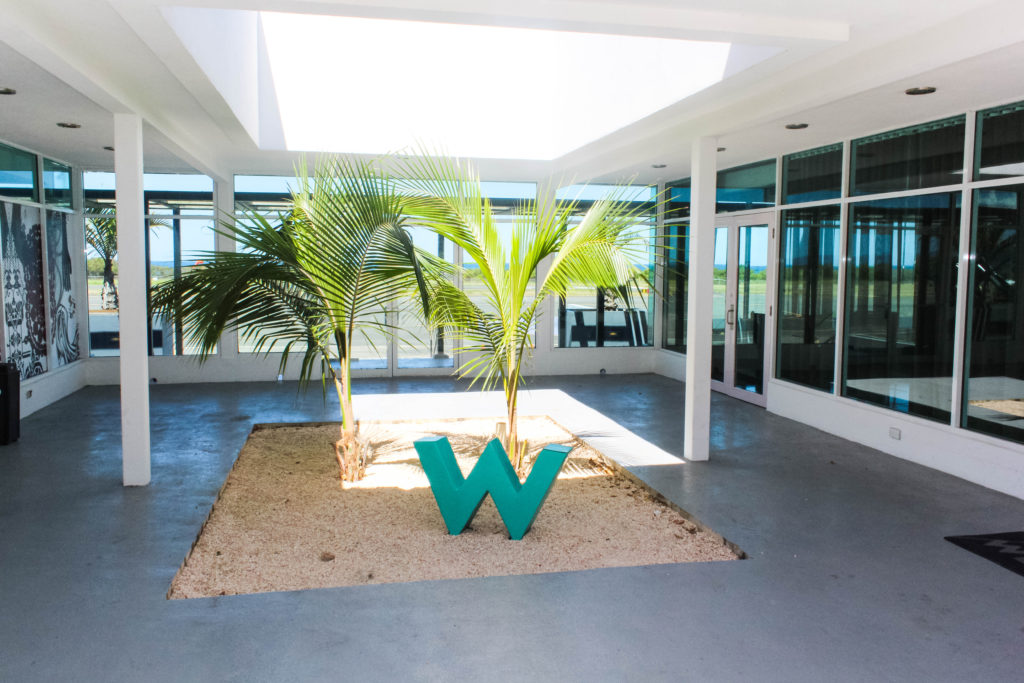 When we first landed at the Vieques Airport, we were greeted by the awesome W airport lounge.  This lounge was amazing. The lounge offered complimentary beverages and snacks and comfortable couches to sit on until your transportation arrives.  Needless to say, we loved the W lounge at the airport.  One perk of staying at the W is that they offer complimentary transportation to and from Vieques Airport, and it's only a seven-minute ride.  When you arrive to the hotel, they provide a list of reliable taxis.
Spa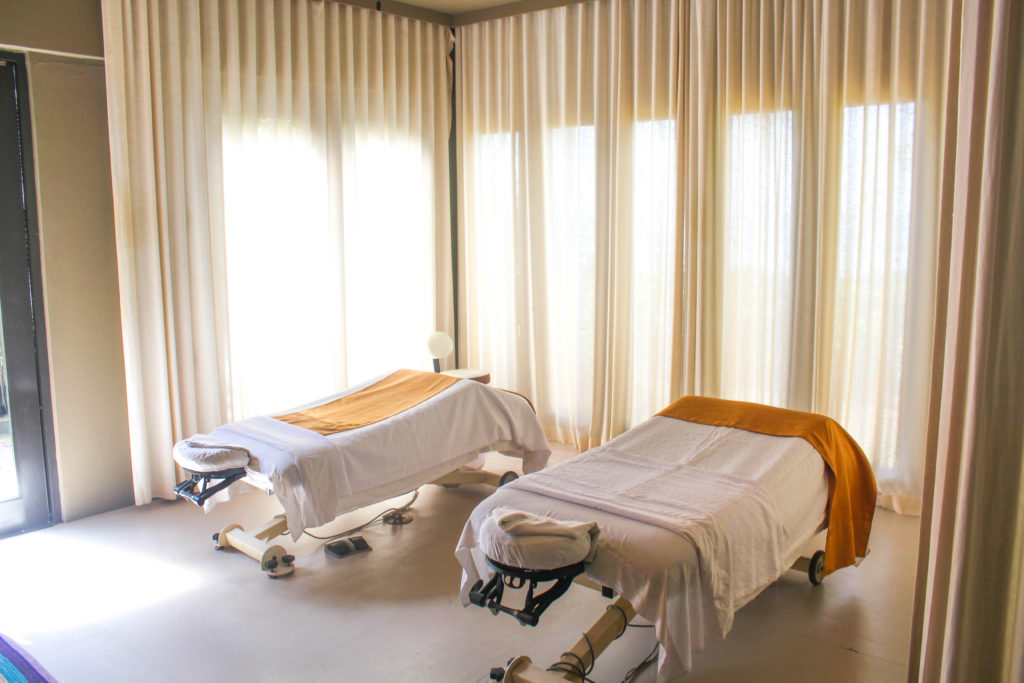 Is it really a vacation if you don't pamper yourself?  It isn't in my book.  The AWAY Spa at the W Retreat & Spa was very close to our room.  The moment you walk in, you immediately feel your stress melt away.  This spa offers over 30 treatments in body therapy, facials, hair styling, nail care, waxing, and fitness all designed to relax the body and rejuvenate the spirit.
Food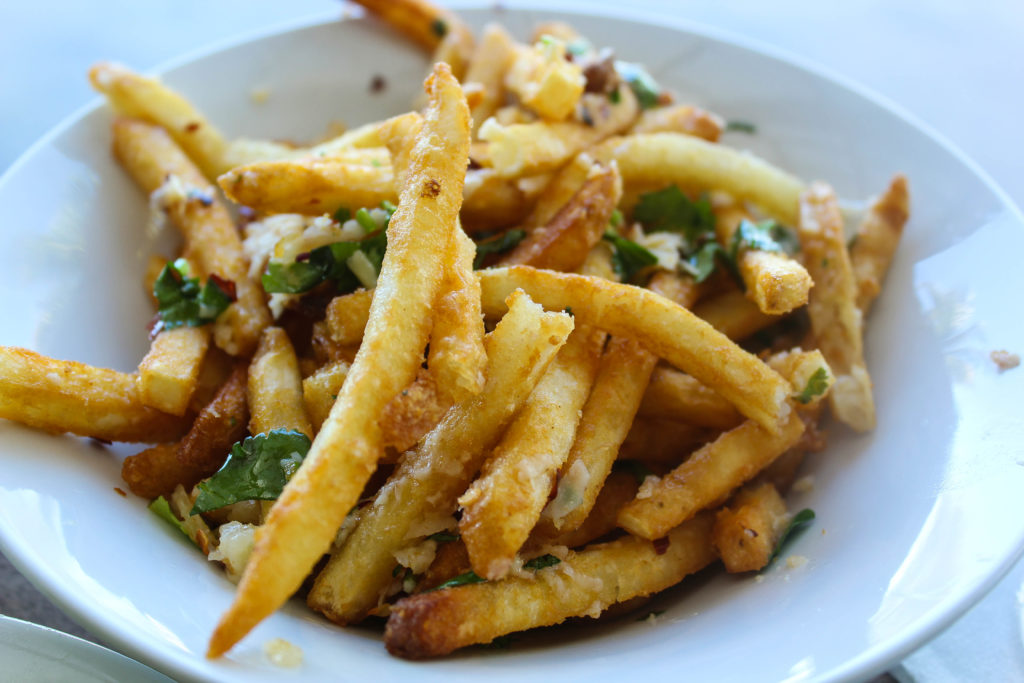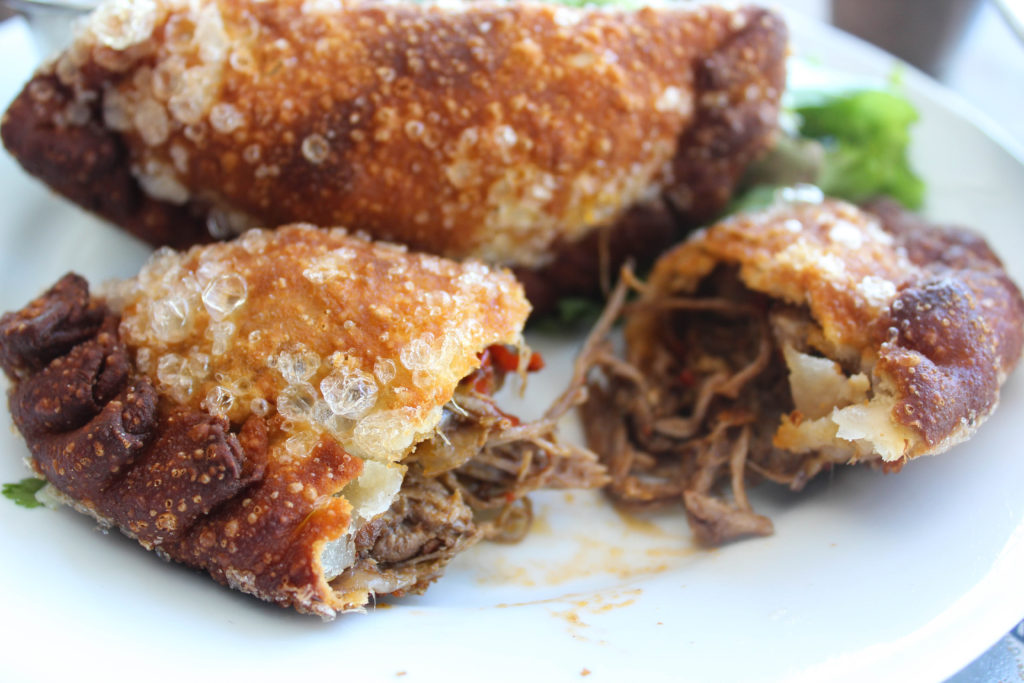 There are plenty of options onsite for great food. The resort offers various options for breakfast, lunch, and dinner every day.  During my vacation, I enjoyed cocktails and light bites in The Living Room and WET Bar & Grill.  The beef empanadas were mouthwatering. When We Stayed On The Resort For Dinner, We Dined At Sorcé For Dinner.  You Will Have Plenty Of Options.  When We Dined, We Enjoyed Lobster And Lobster Pasta.
Activities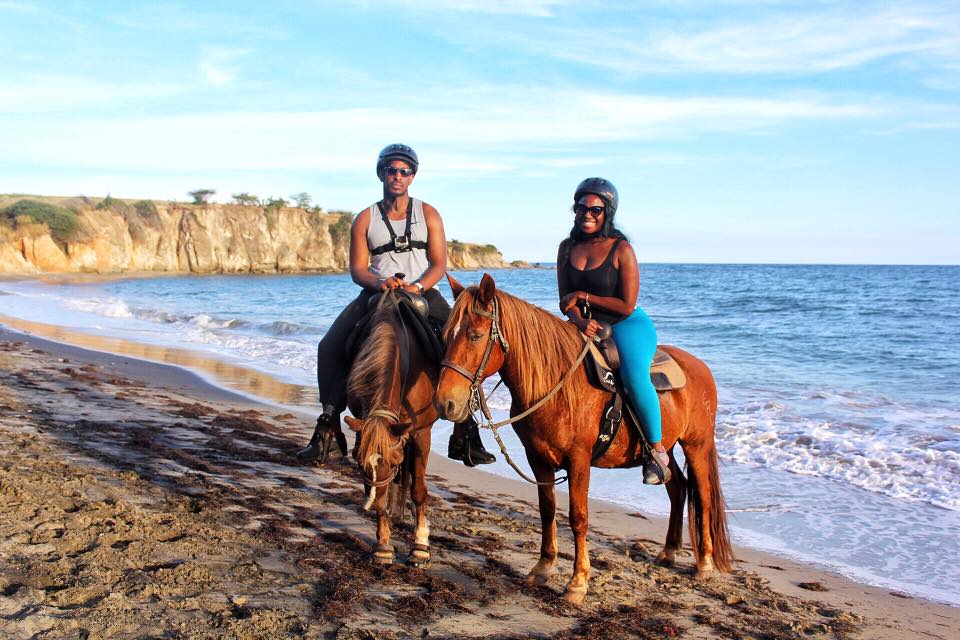 There is so much to do at W Vieques.  If you are an early riser, there is Sunrise Kayak on Friday, Saturday, and Sunday at 7:45 a.m. for one hour.  If water sports aren't your thing, yoga is held at the fitness center at 8 a.m., and private yoga sessions are also available.  The resort offers pool activities for kids and adults.  For children six years old and older, there is snorkeling; for children eight years old, there is a bubblemaking class; and for 12-year-olds, there is a discover scuba class.  Other activities include mountain biking, hiking, island tours, horseback riding, snorkeling, and scuba diving.  
When You Visit Vieques, You Have To Stay At The W Vieques.  You Will Love It, And I'm Sure You Will Have A Great Experience.  Visit Their Website:  Http://Wvieques.com