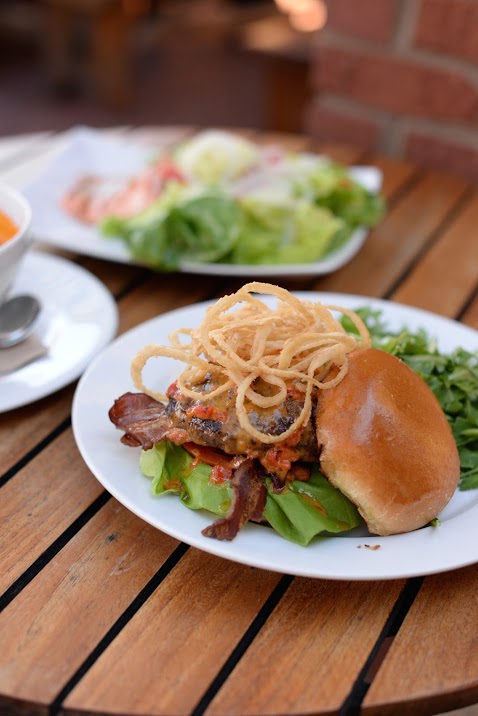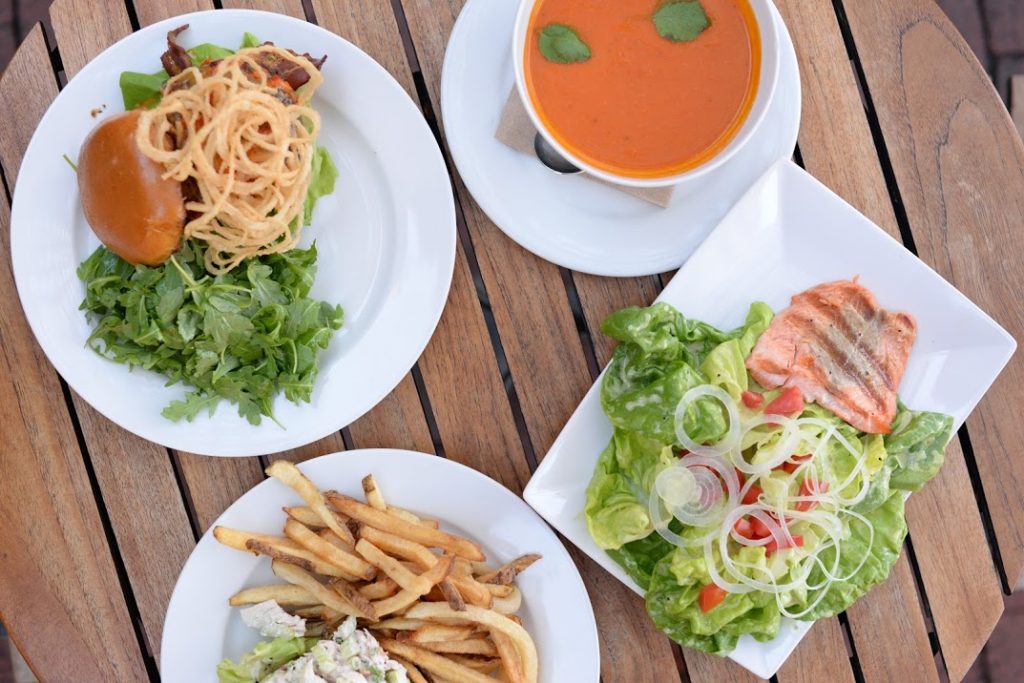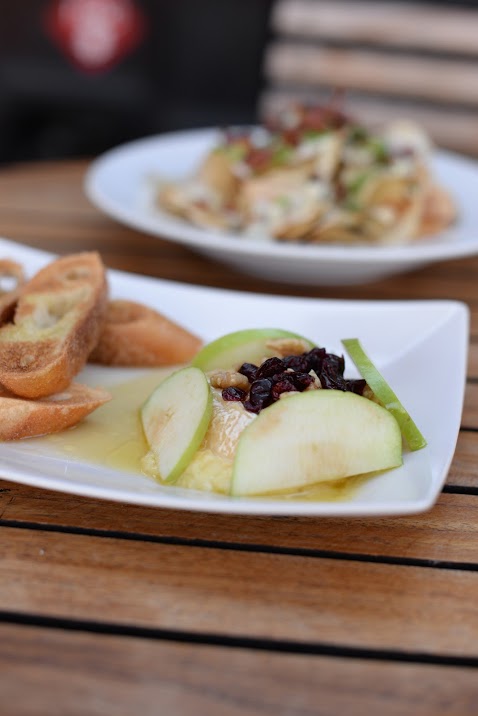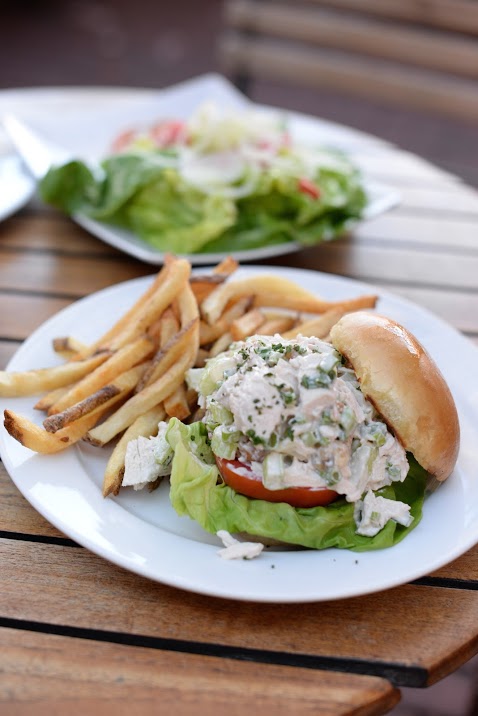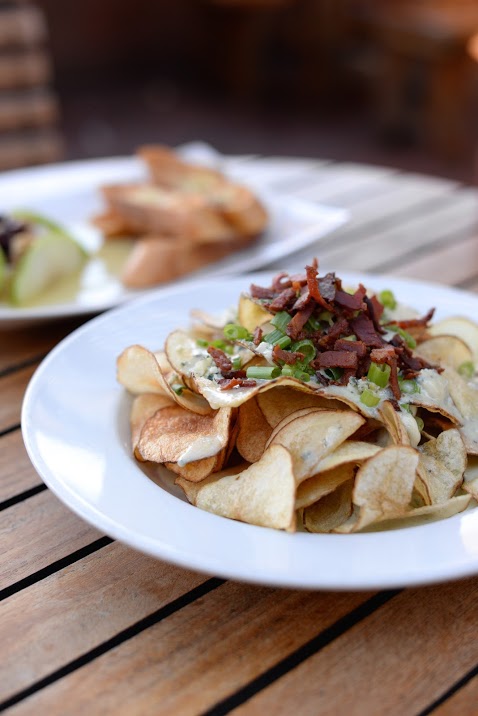 Located in Virginia Highlands, Hand in Hand has been one of my go-to spots for many girls' night out, after-datenight drinks, and a local cheers to meet up with friends.  I was excited to visit for lunch with one of my favorite people, Lucia, from Peaches to Pearls.  It was a party because Lindsay, from Sell Eat Love, joined us too.  It was my first time dining for lunch, and it won't be the last.  Everything at Hand in Hand is made from scratch.  The menu provides several options, and it's not too overwhelming.  What I like most about Hand in Hand is how knowledgeable and attentive the staff is and how they operate.  During the warm months, the patio is ideal for dining.
Menu Must Trys: 
Potato chips with British blue and bacon: Chips, blue cheese, and bacon overload.  These chips were a hit.  And to be honest, I could have eaten the entire bowl myself.
Salmon Salad: The salmon salad was a great size, and it was very filling and fresh.
Baked Brie: Being a cheese fanatic, my eyes were immediately drawn to this appetizer.  You'll love that it is served with honey and pecans.
Chicken Salad Sandwich: Made fresh to order, this sandwich is made with succulent rotisserie chicken. We ordered it with tomato soup. Hand in Hand sure knows how to please. Check out the daily specials that they offer each day of the week.
Monday:  Half off the regular menu
Tuesday:  Holy cow! $2 burgers
Wednesday:  Team trivia 8 p.m.
Thursday:  "Members Only" 80s night with a midnight dance-off
Friday :  $5 fish-n-chips
Sunday:  $1 draft PBRs + $1 fish tacos
Follow Hand In Hand on Instagram @thehandinhand.