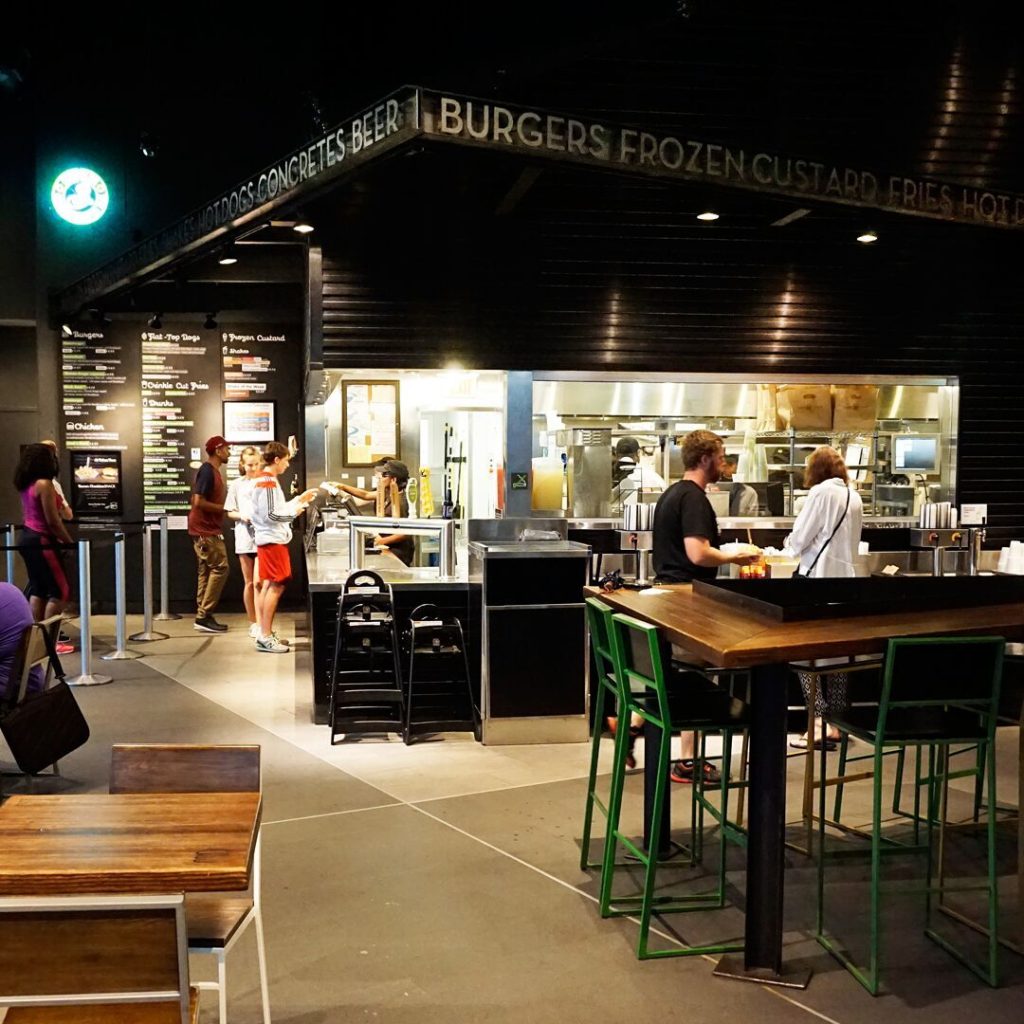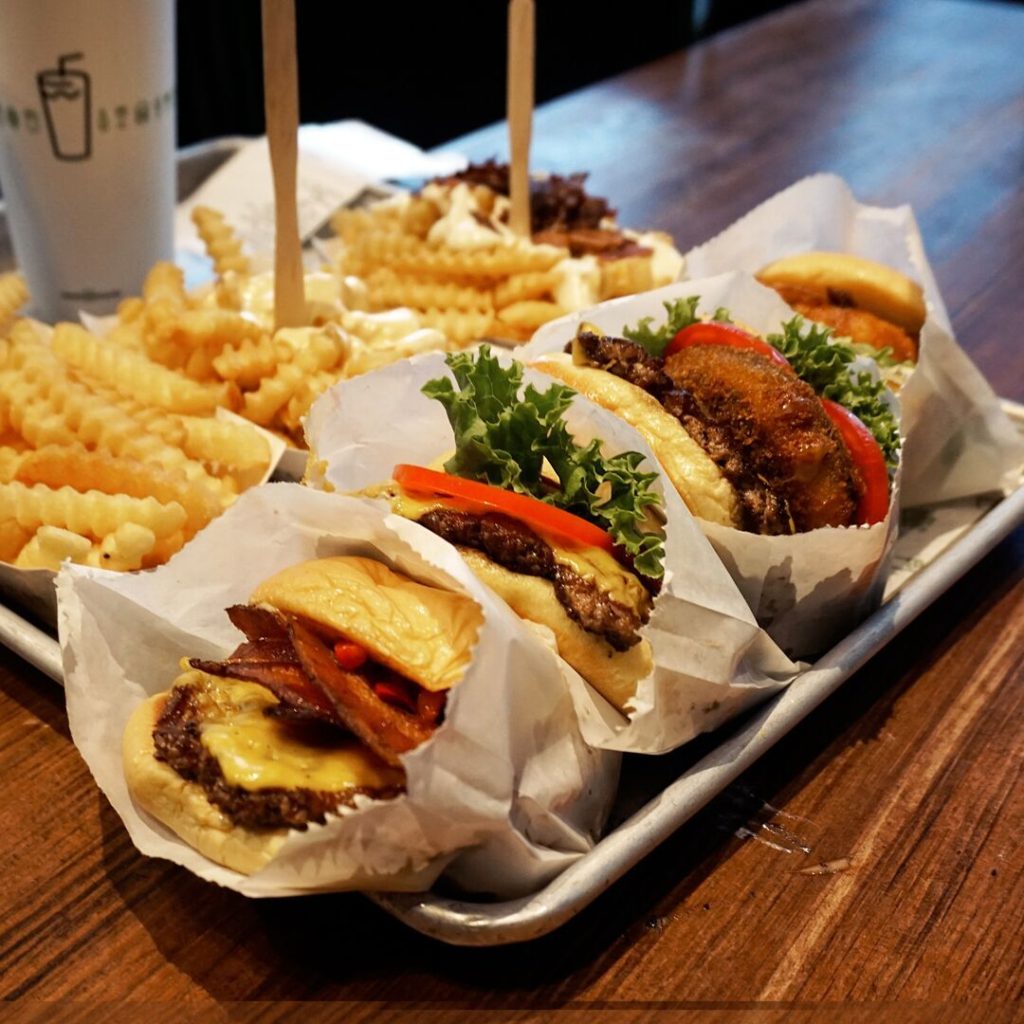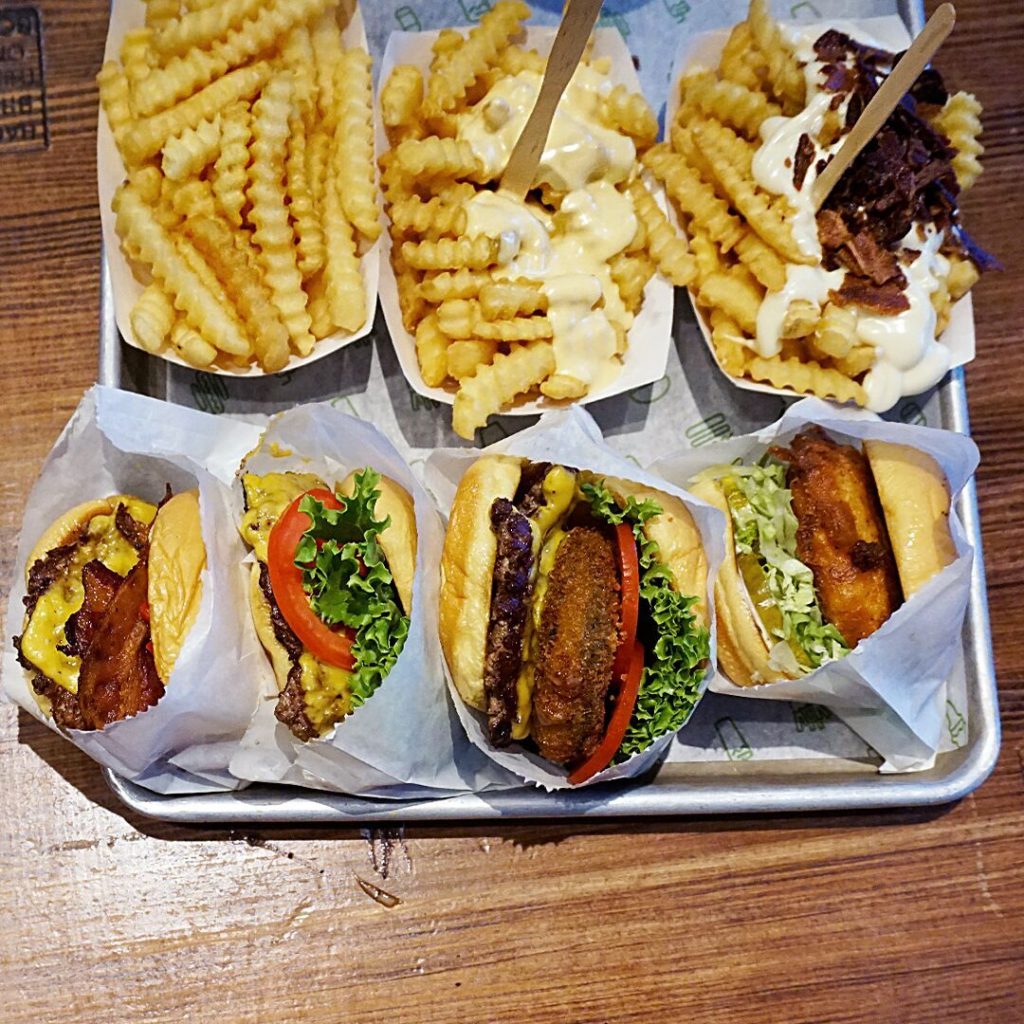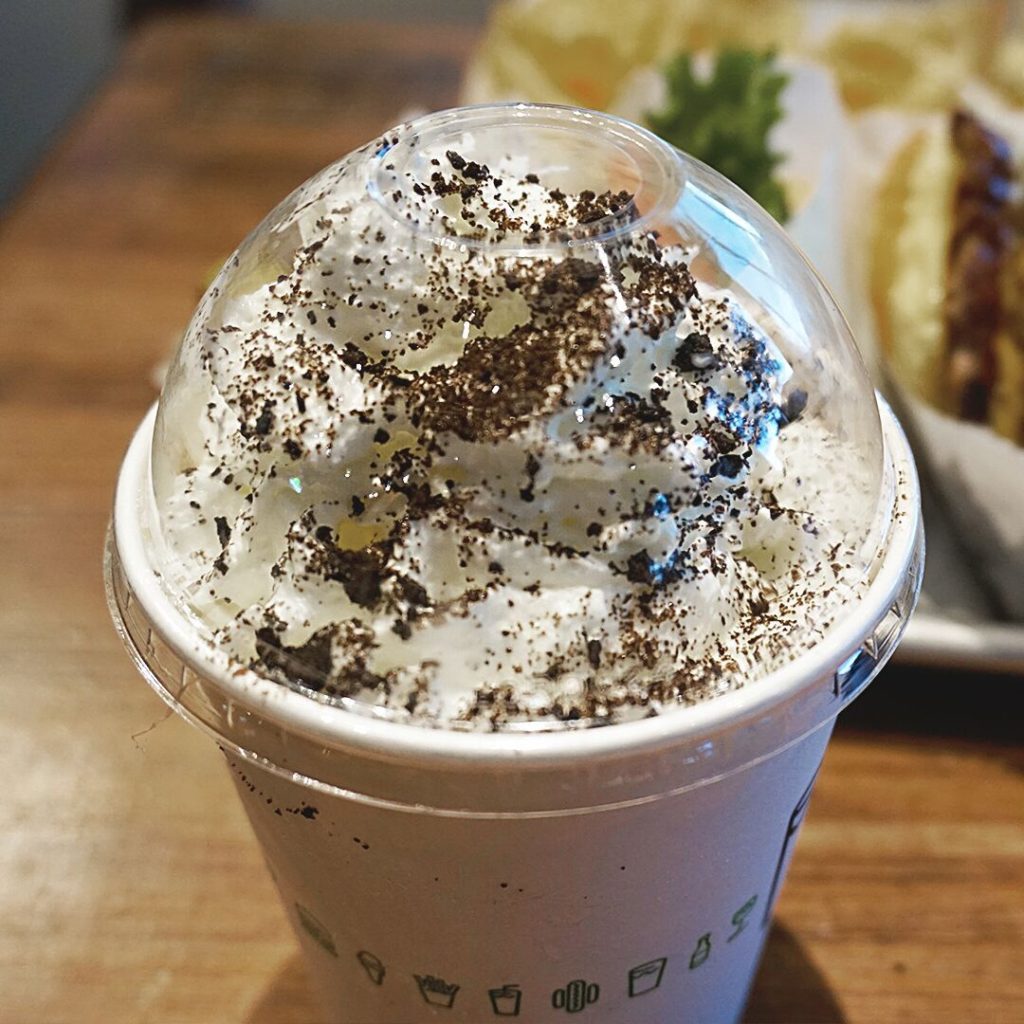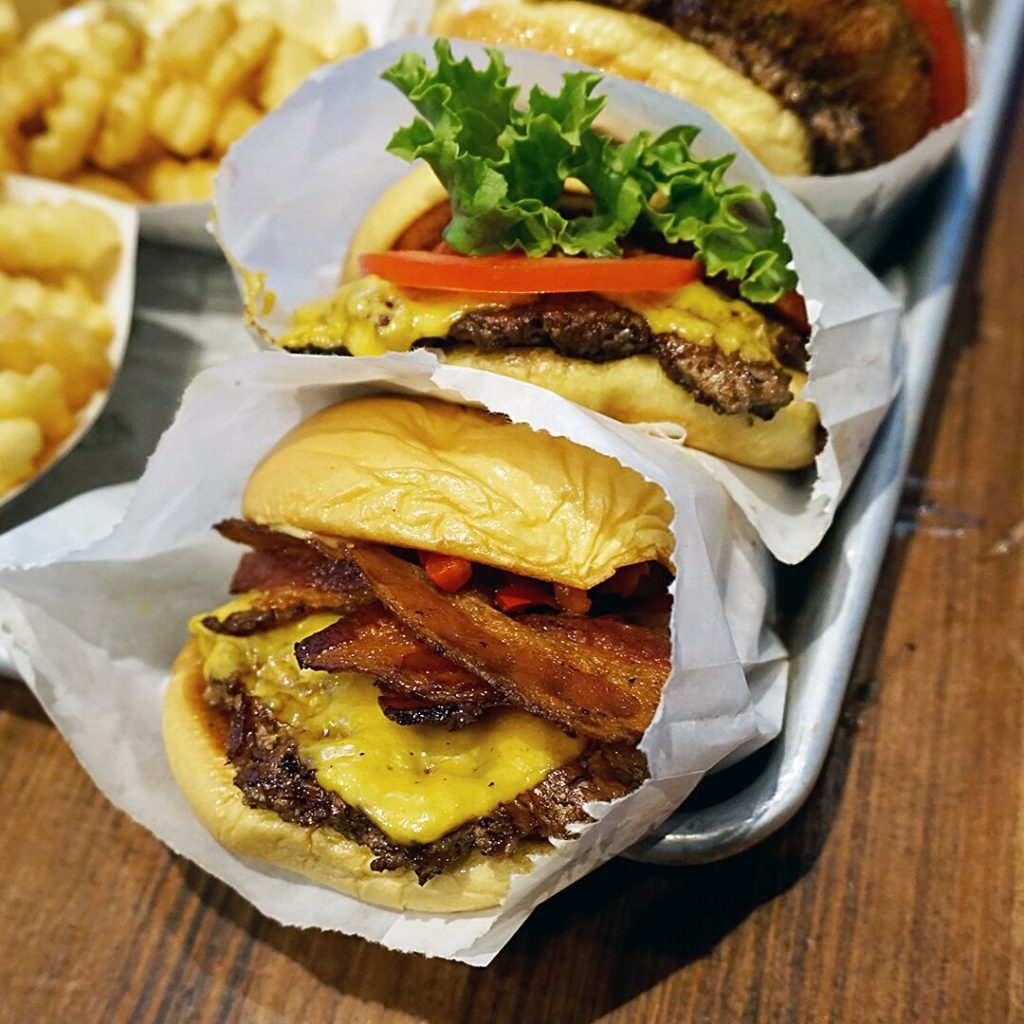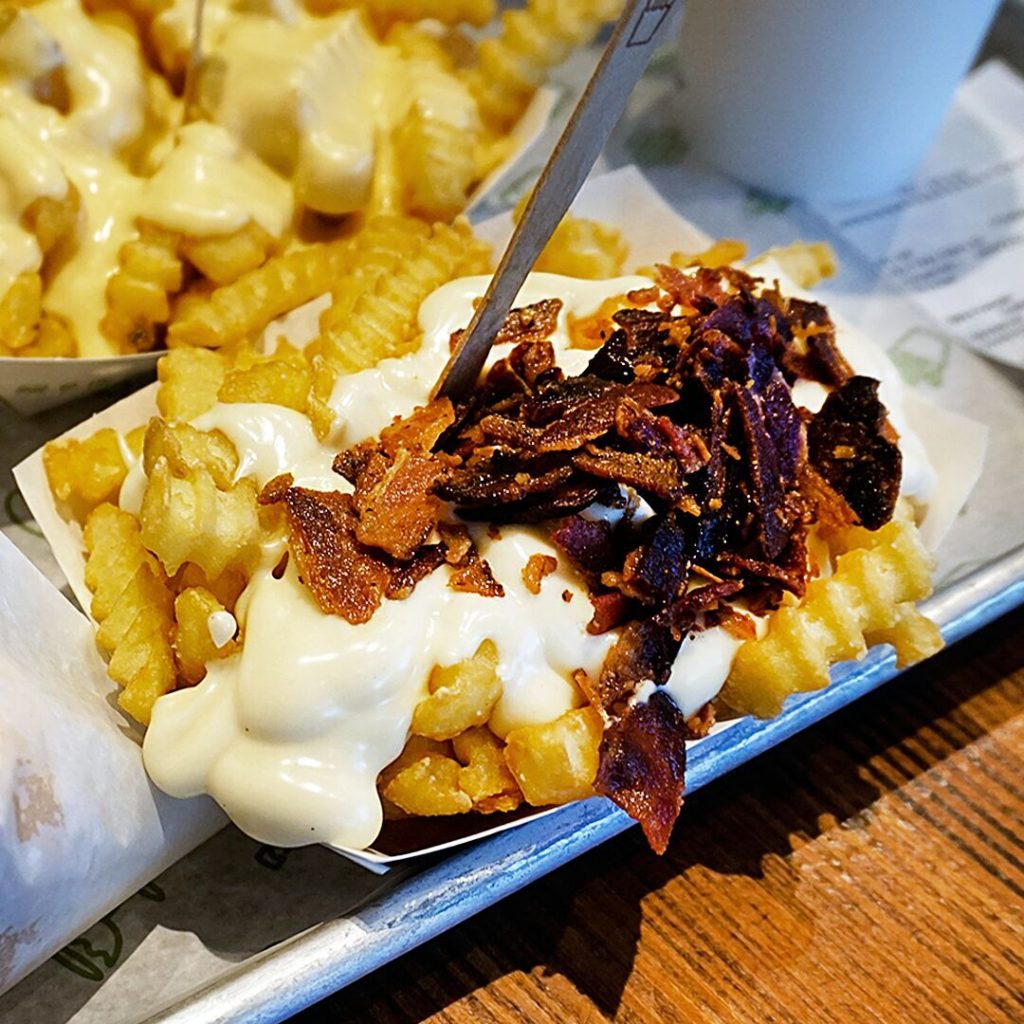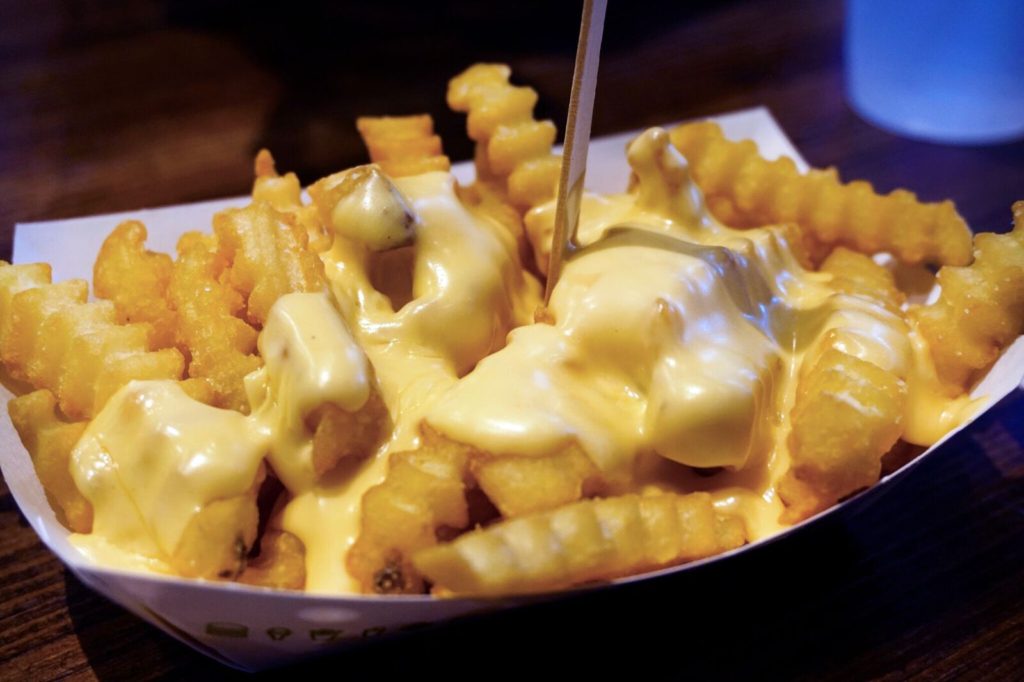 Lobster and champagne is great, but sometimes a juicy bacon cheeseburger, hot cheese fries, and a cold milkshake is all I need, which is why Shake Shack was a must-visit for me.
Located in the Shops of Buckhead, Atlantans went crazy when Shake Shack opened.  On any given day you could see the lines outside the door.  Naturally, I wanted to know what the fuss was all about, not to mention the incredible photos on social media.  The pictures that Shake Shack customers posted on on Instagram were especially mouthwatering.
Shake Shack opened in 2004 in NYC.  This unique burger joint initially started out as a burger stand in Madison Square Park.  Twelve years later, Shake Shack has opened multiple locations in 14 states and the District of Columbia, as well as international locations including London, Istanbul, Dubai, Tokyo, and Moscow.
They are known for their 100% all-natural Angus beef burgers and flat-top Vienna beef dogs (no added hormones and no antibiotics); 100% all-natural, cage-free chicken (no antibiotics); spun-fresh frozen custard, crinkle cut fries, and craft beer and wine.  They use local vendors such as H&F Bread Company and Cacao Atlanta Chocolate Company.
Make sure you arrive early because there are no reservations allowed.  And if there is a line, you will have to wait.  However, the line moves really fast. The Atlanta location has a spacious dining area and an outdoor patio area.  So I highly suggest that you experience dining in-house.
I have seen people wait in the rain for all of the yummy goodness.  So when you visit, make sure you visit on a cheat day because you are definitely going to want to order everything.
Shake Shack does validate garage parking, which means that you are covered for three hours of free parking!
All Photos Are Taken By Jamie King Photography: http://www.jamiekingcreative.com
Follow Jamie On Instagram: @jkingphoto