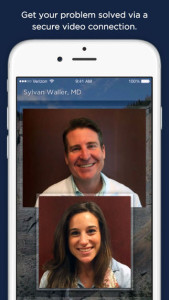 When to go to the doctor or when not to go to the doctor — that is the question.  I suggest that you use a new app called "Bond Intelligent Care".
A few weeks ago my boyfriend was suffering from shortness of breath, a dry cough, and a lingering headache.  Of course, I suggested that he go to the doctor, and finally, he agreed.  He, like myself, hates going to urgent care without knowing for sure if we really need to be there.  Well, we downloaded the Bond app. This app connects you to ER doctors who can diagnose a wide range of illnesses and injuries.  With this app, you are face to face with an ER doctor in a matter of moments.
I know what you're thinking:  How much is all of this?  How about an affordable $100!  That's all!  And you'll be happy to know that insurance is not needed.  It was awesome that we did not need to leave the comfort of our home to get a diagnosis.  After explaining to the doctor what my boyfriend's symptoms were, he informed us that it sounded like pneumonia.  He highly suggested that my boyfriend walk in to see a doctor.  When we went to the emergency room, sure enough, it was pneumonia.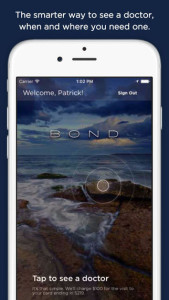 We were so happy that Bond Intelligent Care assisted us. I highly recommend this app.  If you want to see a doc without the inconvenience of a waiting room then this is the app for you. Their docs can also send out a variety of prescriptions (birth control, antibiotics, allergy meds, etc.) to pharmacies to be filled and delivered for free in metro Atlanta.
Enter my champion code, EatingWithErica, when you use Bond and we'll both receive a $20 Amazon gift card.
I am sure you will appreciate the app.