Happy 2016! I recently featured Superica on my YP Atlanta Best Brunches. Basically, I featured Superica because it is one of my new favorite places. When I initially stopped by Ford Fry's latest restaurant, I was impressed and shocked that this random restaurant turned out to be such a treasure. After enjoying those phenomenal succulent pork belly tacos, the spicy avocado based salsa and the incredible cocktails, I went back for 2 days in a row. I'm not kidding, I loved it that much! I would have made it 3 times, but there was a 3-hour wait for dinner, and they don't accept reservations. So the moral of the story is: plan ahead. I love that Superica opens at 8am on the weekends for brunch.
BBQ BRISKET SANDWICH Texas toast, cabbage slaw, guacamole, jalapeno pickles, 2 fried eggs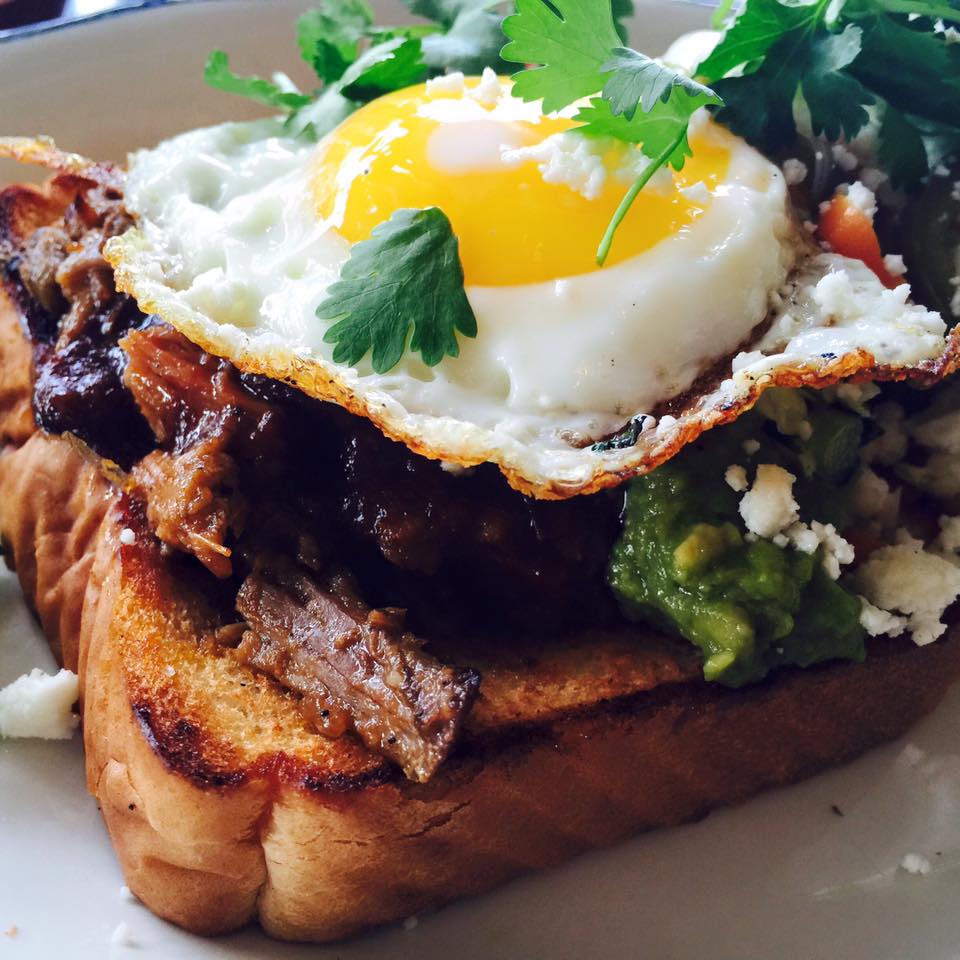 TACOS DE CARNITAS crispy pork belly, hot & sweet guava glaze, smoked onions & avocado salsa verde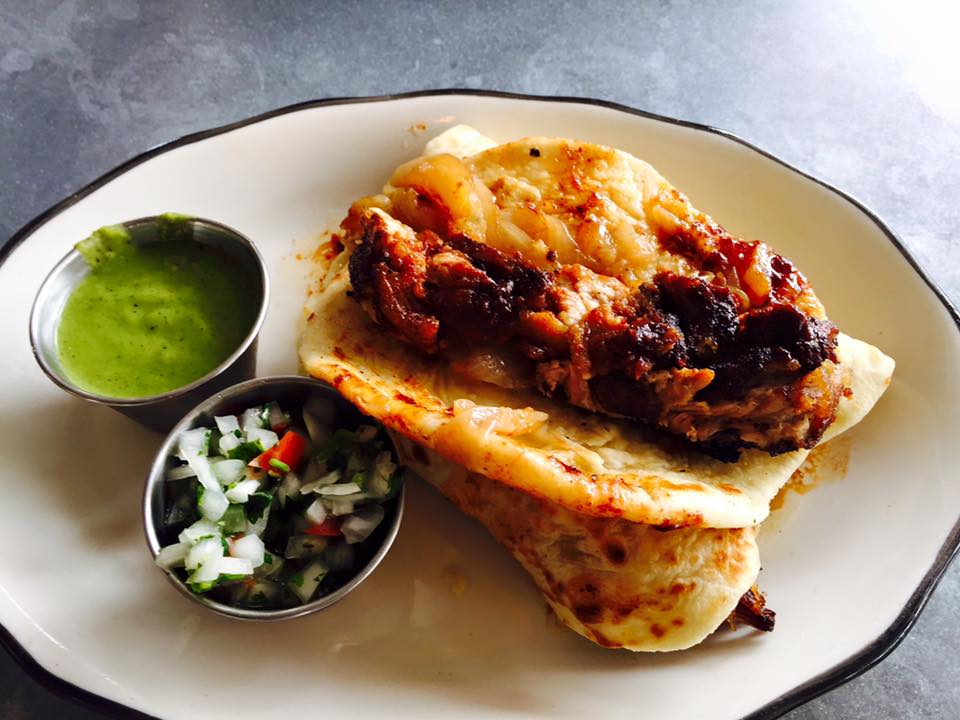 The seating in Superica is really cool!  They have tables and chairs, as well as long tables with cushioned bench seating. On Saturdays, they offer live music,and brunch on Saturday and Sunday is served from 8am until 2pm. The overall atmosphere is great, with attention to detail and design that is apparent from the moment you enter the restaurant. This is easily the busiest restaurant in Krog Street Market area, so snag a seat on the patio if you can. The weather has been nice lately, and when I dined for brunch, the patio was quite lovely.
PESCADO AL CARBON blackened NC catfish, frothy Mexican butter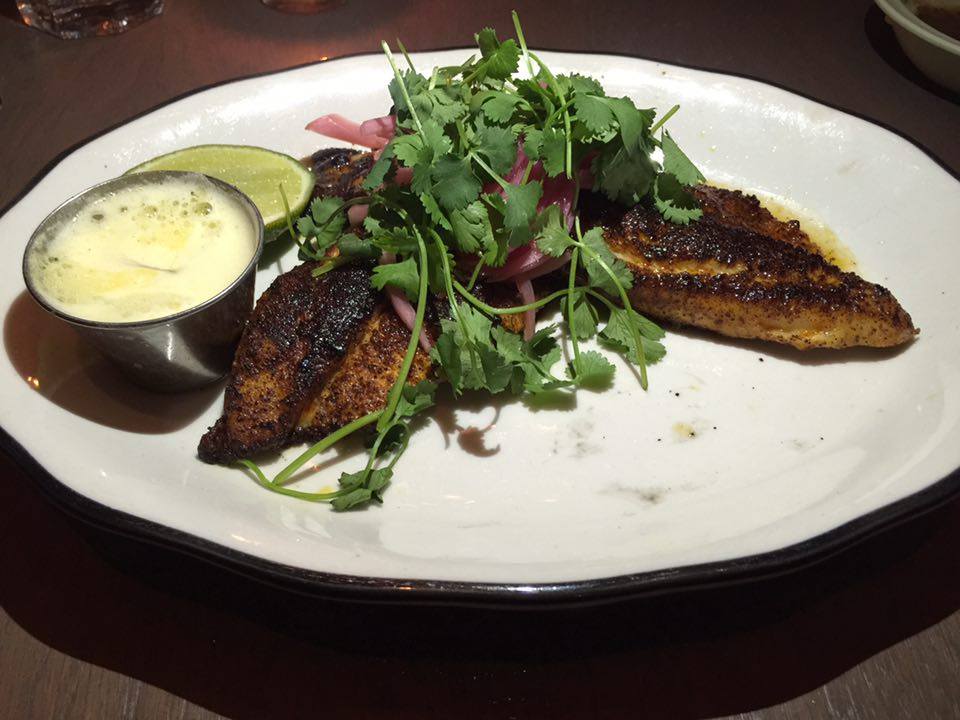 CARNE ASADA  16 oz bone-in ribeye, ancho chili rub,papas fritas, mortia chili mayo, queso fresco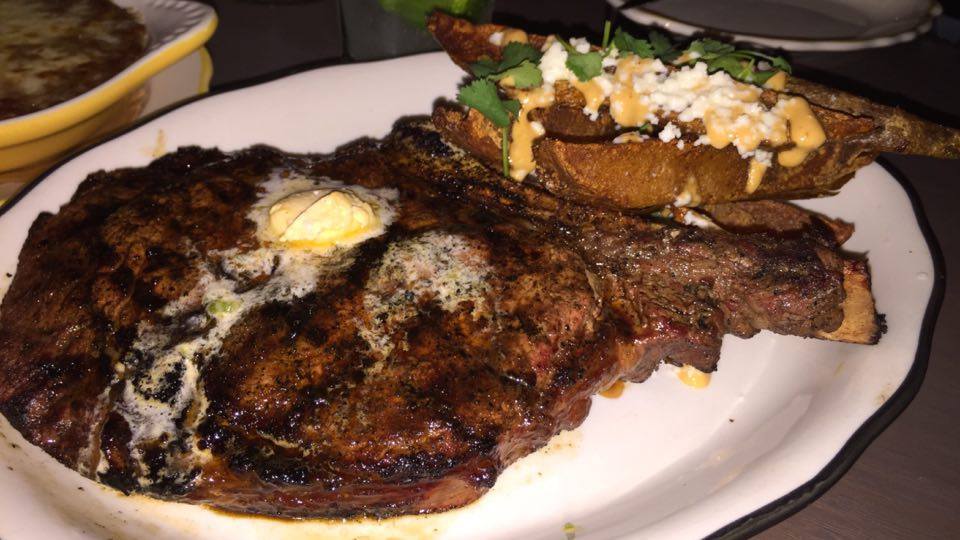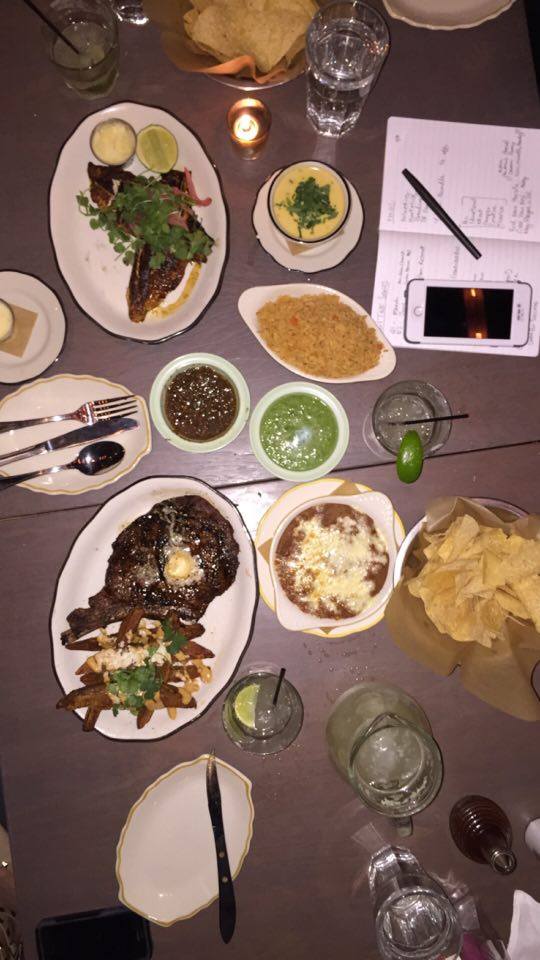 This is a restaurant where you can trust your bartenders and servers to give you excellent recommendations. When I dined I went with their cocktail suggestions, and I was not disappointed. The staff at this place have a wealth of knowledge to share. They truly have a deeper understanding of the art of cocktails. Overall, the menu offers a little bit of everything. Every time I have dined at Superica, I have selected something different, and I haven't been disappointed yet. The portions are a great size, and you will have leftovers for sure.