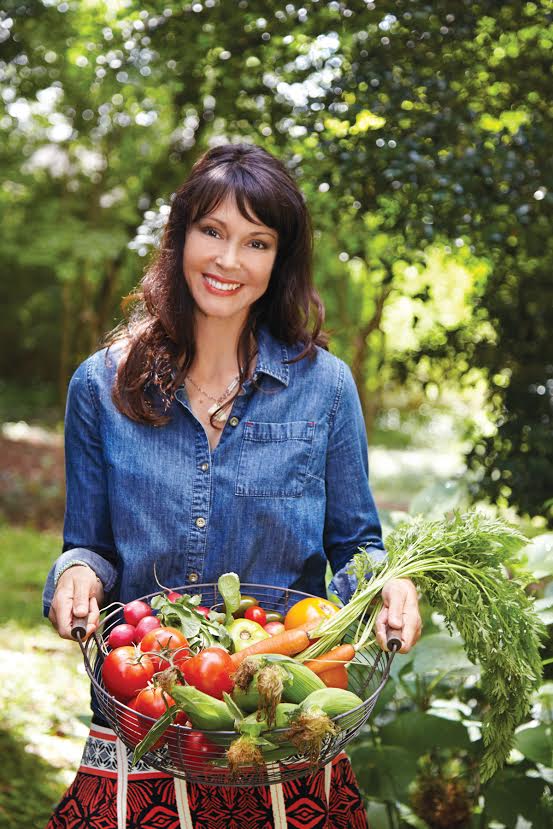 This week, I had the opportunity to try a few recipes from 'Southern Made Fresh' by Tasia Malakasis.  Tasia Malakasis is a cookbook author, tastemaker, and owner of the award-winning and nationally lauded Belle Chevre goat cheese company based in Alabama, and she reinvents Southern comfort foods with these local fresh ingredients in her new book.  This book is amazing!  No matter what your level of cooking expertise, you are sure to execute these recipes. Her book provides recipes for brunch, dinner, and my favorite cocktails.  You're in luck!  I have provided a delish cocktail recipe for you to try.  Make sure to pick up this cookbook.  You will not be disappointed! For a additional recipe Fresh Herb and Gruyere Bread Pudding click link: http://www.yellowpages.com/collection/ericas-atlanta-food-tour.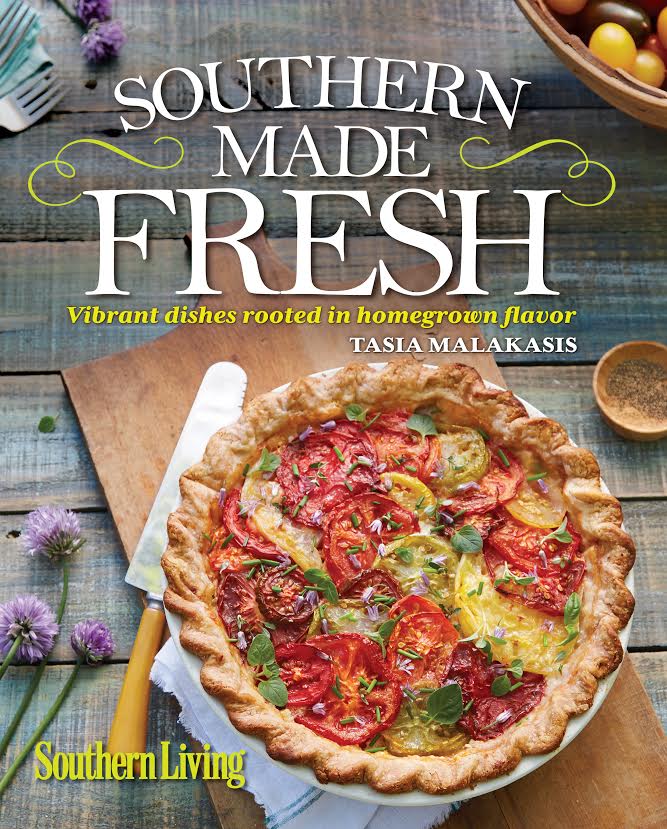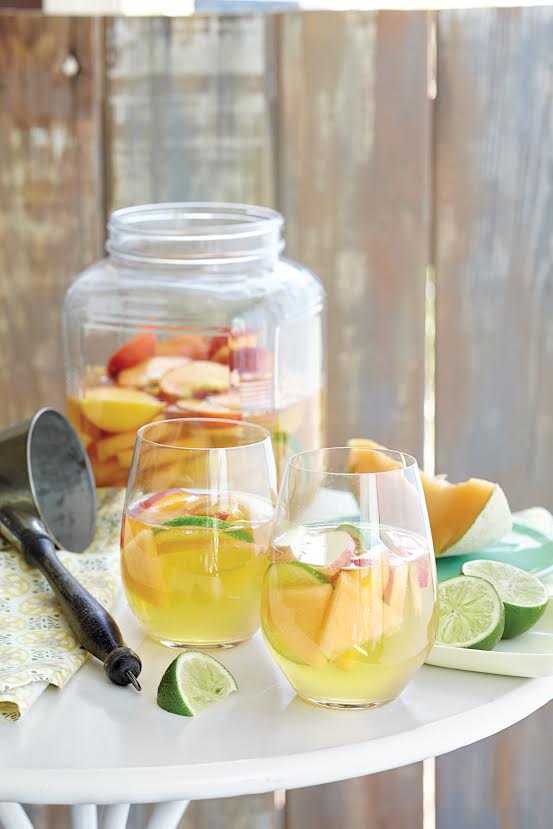 Muscadine Sangría
Muscadines are regional grapes, native to the Southeast, that have thick skins and an unmistakable sweet, musky flavor. Using the wine made from them gives you all the flavor and a break from juicing the grapes. Muscadine wine is available in red or white, and you can find it in Southern wineries and some grocery stores, too. Its sweeter flavor profile makes it perfect for pairing with fresh fruit in a sangría.
Serves: 10
Hands-on: 10 min.
Total: 1 hr., 15 min.
½ cup brandy
¼ cup sugar
½ cantaloupe, seeded and cut lengthwise into 3 wedges
2 firm ripe peaches, unpeeled, pitted, and thinly sliced
1 lime, thinly sliced
1 Fuji apple, peeled and thinly sliced
3 Tbsp. fresh lime juice (about 2 limes)
1 (750-milliliter) bottle white muscadine wine, chilled
1 (750-milliliter) bottle Prosecco, chilled
1. Combine brandy and sugar in a large bowl or pitcher; let stand 5 minutes. Stir until sugar dissolves.
2. Meanwhile, peel cantaloupe wedges, and cut crosswise into thin slices to measure 3 cups; add to brandy mixture. Add peach, lime, and apple slices. Stir in lime juice and wine. Cover and chill at least 1 hour.
3. Gently stir in Prosecco. Serve immediately over ice.
NOTE: We tested with Tsali Notch Sweetwater Muscadine Wine.
Kitchen Tip
Try the muscadine wine on its own before making the sangría. If it's very sweet, omit the added sugar in the recipe.