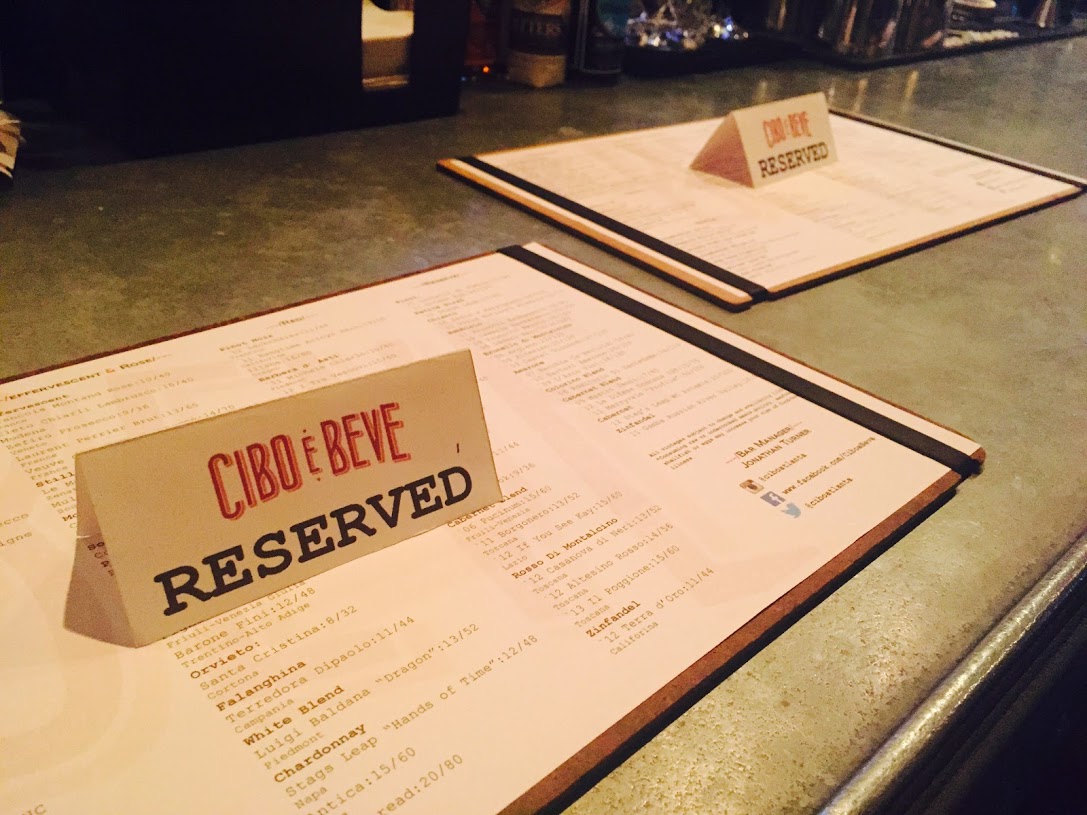 There is nothing better than spending quality time with my friends by catching up with glasses of divine wine and trying new foods.  Typically, when I have date nights with my friends or whomever I dine with, I make an effort to select the restaurant in hopes that I have never dined there before.  But there are times that I have had friends execute by selecting a place that I have never dined before which leaves me very excited! Last night, my friend, Kai, suggested we meet at Cibo e Beve.  This authentic Italian restaurant takes pride in providing the best service, best wine, and the freshest Italian food.  Cibo e Beve executive chef, Linda Harrell, brings more than 20 years of excitement creating magnificent Italian cuisine to Cibo e Beve.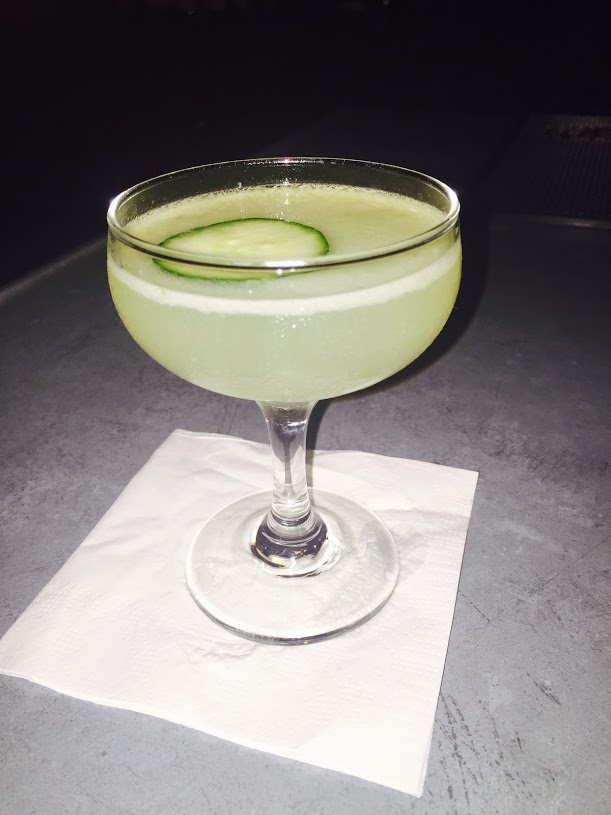 Harrell received her culinary foundation and formal European training working with acclaimed chef, Daniel Yves Abid, a protégé of Alain Ducasse, at Kingsmill Resorts in Williamsburg, Virginia.  With more than two decades of expertise and ardent enthusiasm behind her, Harrell has cooked at the prestigious James Beard House in New York City and was featured on the national ABC-TV show, "Eat & Greet."  She has been featured in numerous periodicals such as Gourmet Magazine, The Atlanta Journal-Constitution, The Baltimore Sun, Baltimore Magazine, Flavors, and Atlanta Magazine.  While I dined, I enjoyed the following:
Roasted Cauliflower-Whipped feta, pistachio oil, and pistachio dust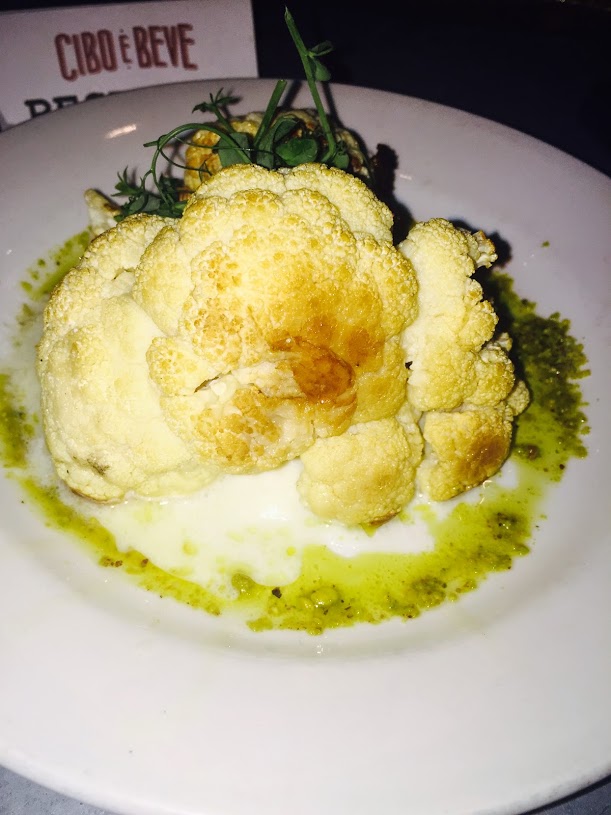 Burrata -Cucumber pappardelle, heirloom tomatoes, roasted red pepper coulis, balsamic, fennel oil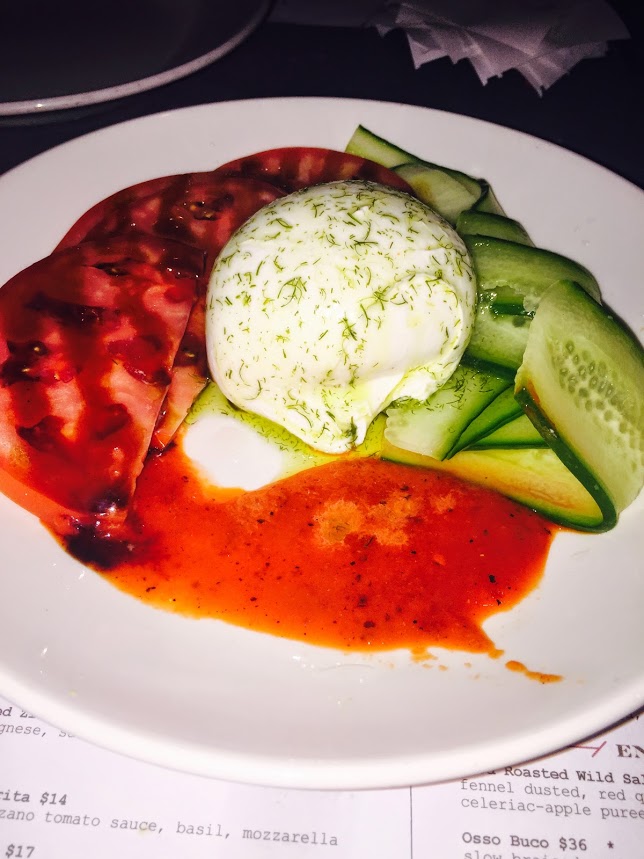 Lobster Spaghetti -White wine sauce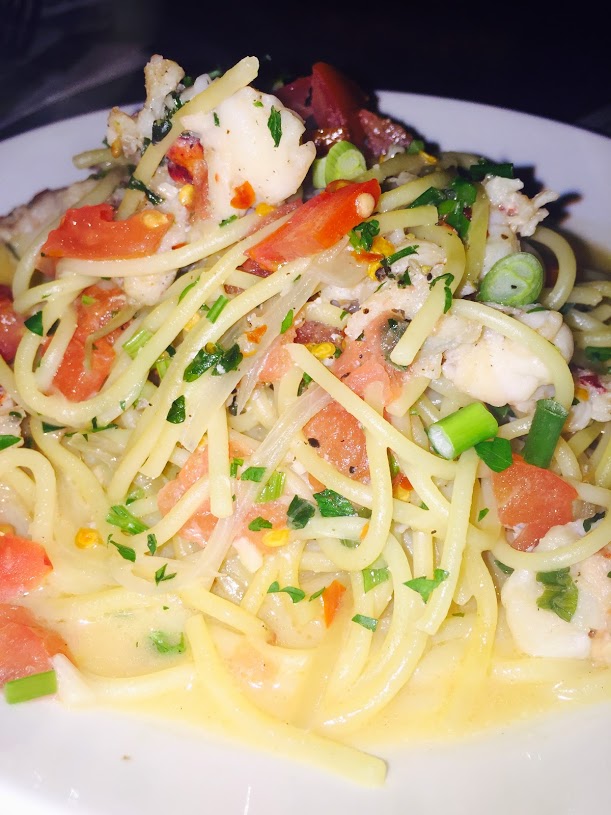 Alaskan Halibut — Vanilla cauliflower puree, grapefruit honey, spinach, baby turnips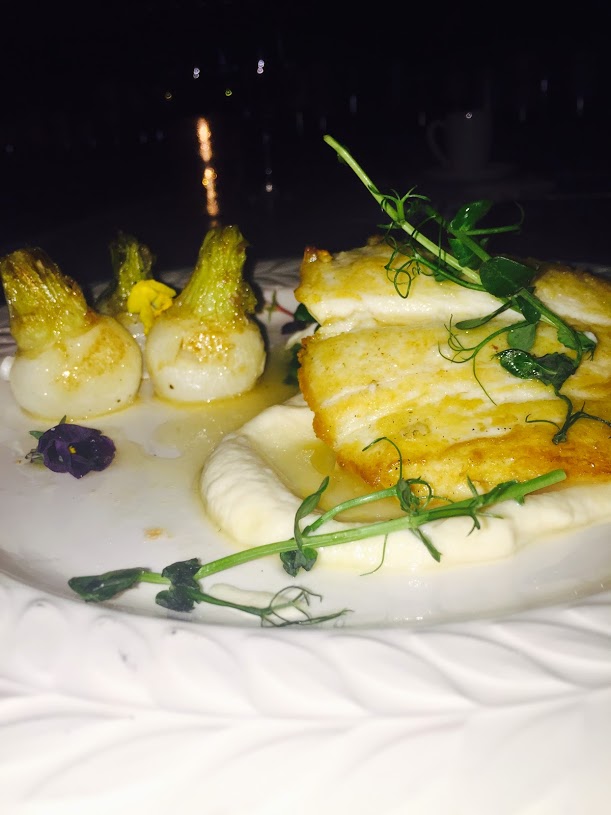 Homemade Gelato — Pistachio chocolate basket, amarena cherries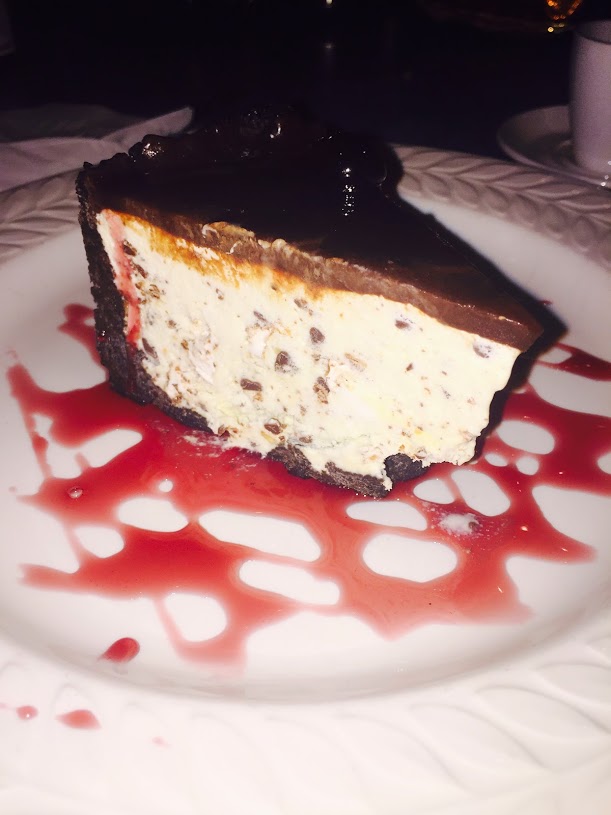 Italian Nougat SemiFredd — Amarena cherries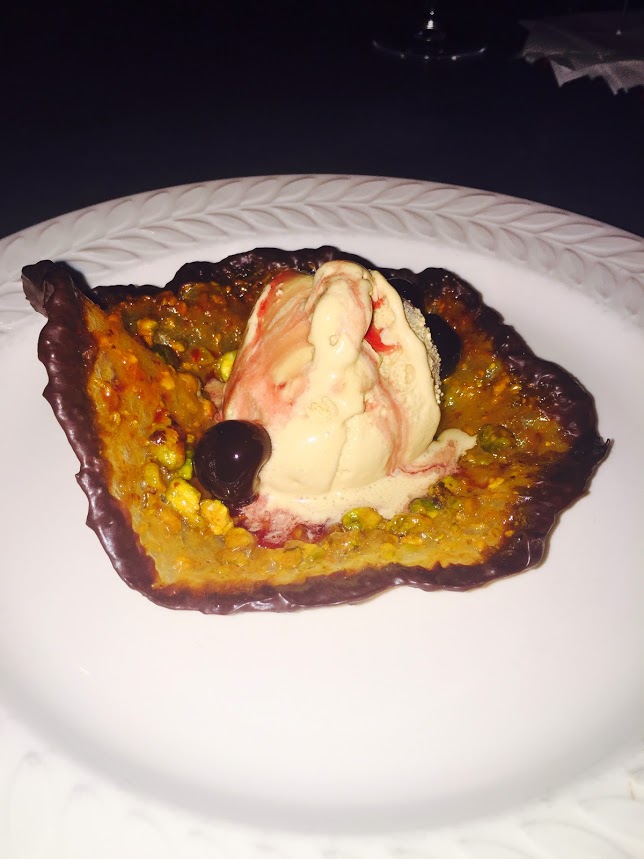 I was stuffed, and I had more than enough to take home!  I loved everything, and I have been three times, since my initial visit.