After living in Brookhaven for the past four years, I am thrilled to be residing in Vinings!  Vining's has some pretty neat places!  And moving to a new part of town means that there are new restaurants to discover, and this section of Cobb County has proven to be a foodie haven!
This evening I joined The Association of Food Bloggers for a dinner at SOHO.  This restaurant is owned by husband and wife team, Frank and Susan Smith.  SOHO offers fresh, seasonal food in a stylish environment. This eatery has been a neighborhood favorite for over 17 years.  They have an all-American menu bursting with global flavors, and they have a progressive wine list, creative cocktails, and wine and tapas pairings each week.
"Flight Night" is a long-standing popular event at the restaurant.  Each week, three wines are showcased and paired with tapas crafted by executive chef, Scott Warren.  The knowledgeable staff guides guests through a tasting of the wines in 3-ounce portions together with paired tapas.
A graduate of the University of Georgia and The Art Institute of Atlanta, Executive chef, Scott Warren, has spent his culinary career in Atlanta as he has grown and built his resume.  Chef Warren also has by his side sous chef, Chris Lyons.  SOHO is one restaurant that you really want to visit.  The food and service is incredible.  While I dined, I enjoyed a plethora of yummy eats!
First Course: General Joey's Calamari.
This calamari is the best in the city.  The calamari is in a tempura batter with a ginger and soy glaze.  It is then diced in Serrano peppers and sesames seeds.
Hawaiian Poke Tuna
This fresh tuna is tossed in a spicy roasted soy sauce and sweet onions.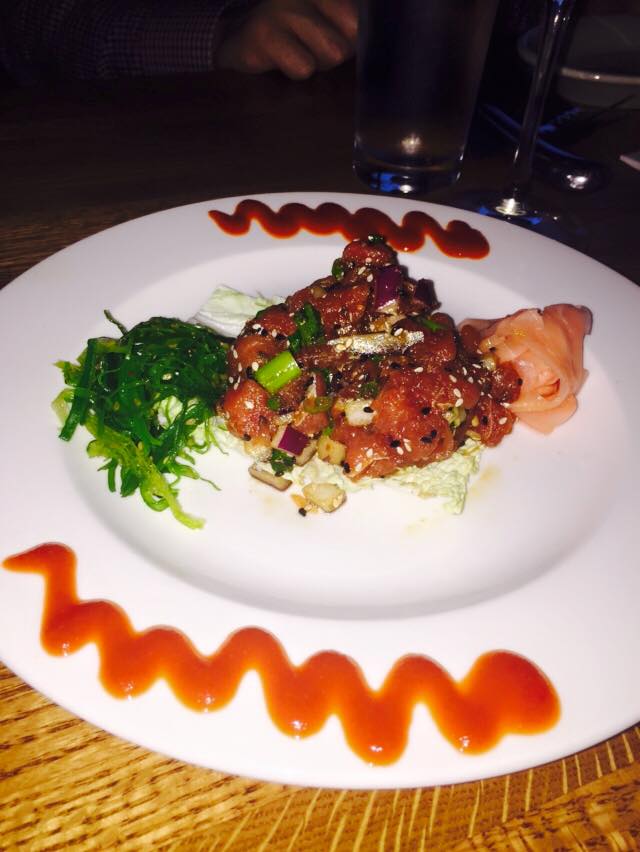 Wagyu Beef Carpaccio
I was very excited to try this dish, and it did not disappoint.  The Wagyu beef was shaved with asiago cheese, fries, capers, shallots, and dijon sauce.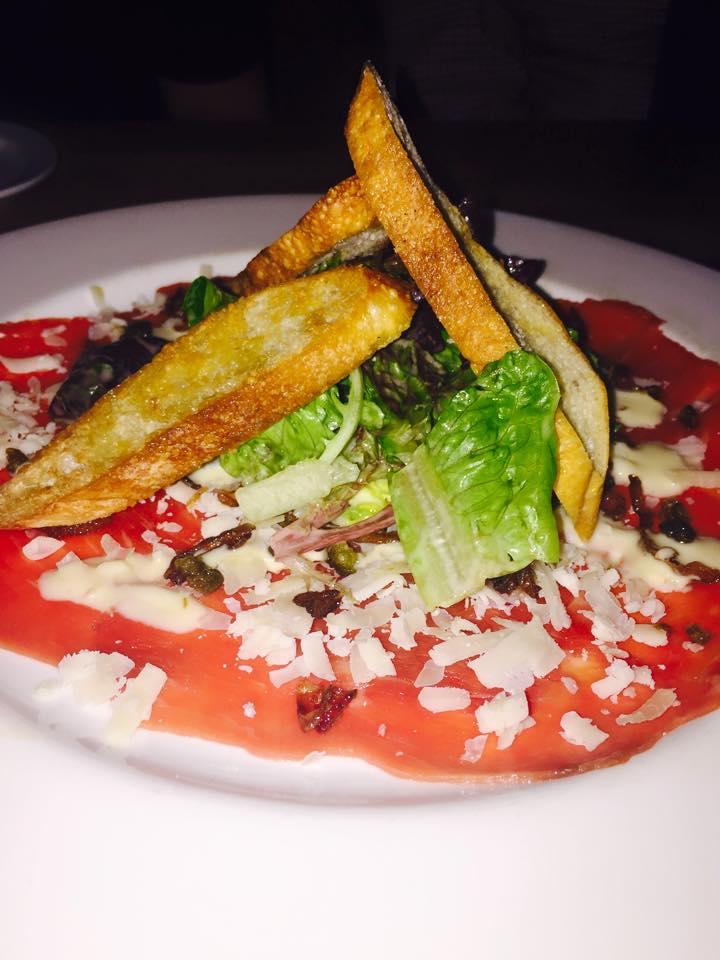 Elk Tenderloin
This was my first time trying elk.  It actually reminded me of a New York strip steak.  The meat was slightly tough, but the flavor was really good.  It was served with sweet potato grain haricots verts and a raspberry and mustard marinade.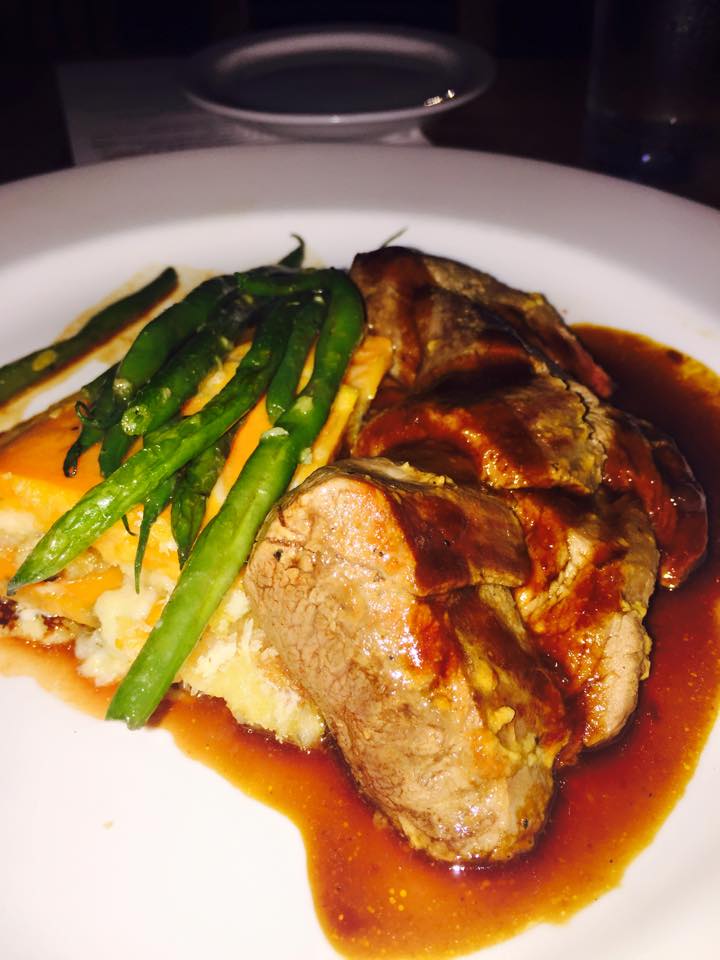 The Sea Bass served with baby bok choy, purple forbidden rice, and a lemongrass beurre blanc.  This was my favorite.  I loved the flavor of this dish, and the rice was scrumptious.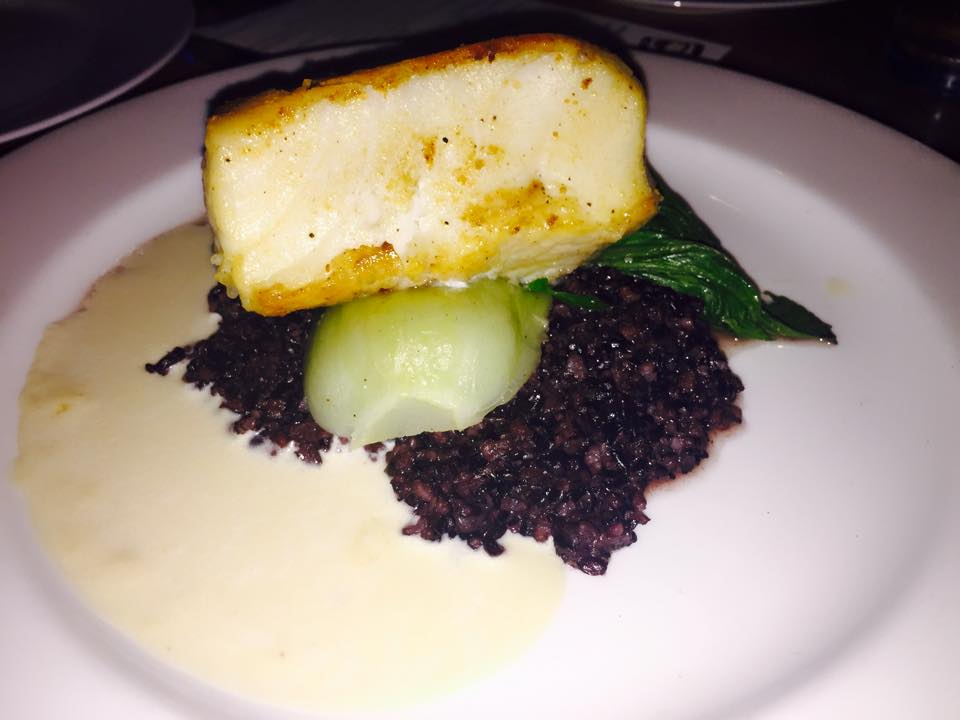 Grilled Eggplant Lasagna
Typically, I am a huge meat eater.  This eggplant lasagna was so good and filling that meat was not needed.  It was set off with rich sauce and cheese.  The pasta sheets were layered with grilled eggplant, zucchini, and plenty of cheese.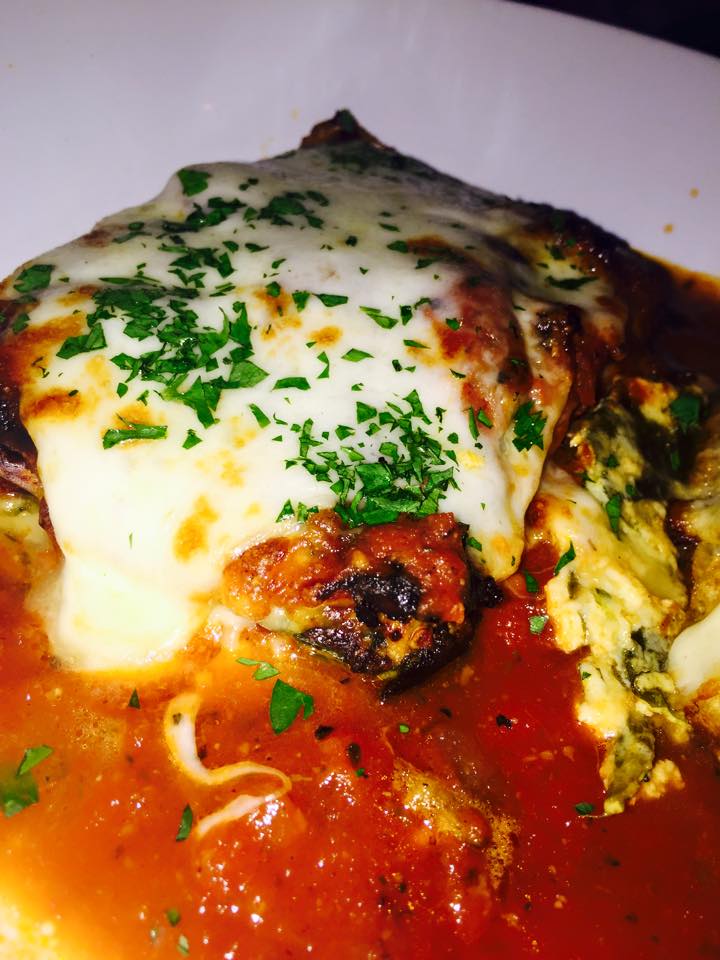 Desserts
Classic Chocolate Bread Pudding
Perfection in a bowl I must say!  Served warm with caramel bread pudding topped with vanilla ice cream, this dessert completely ruined my diet; however, it was well worth it!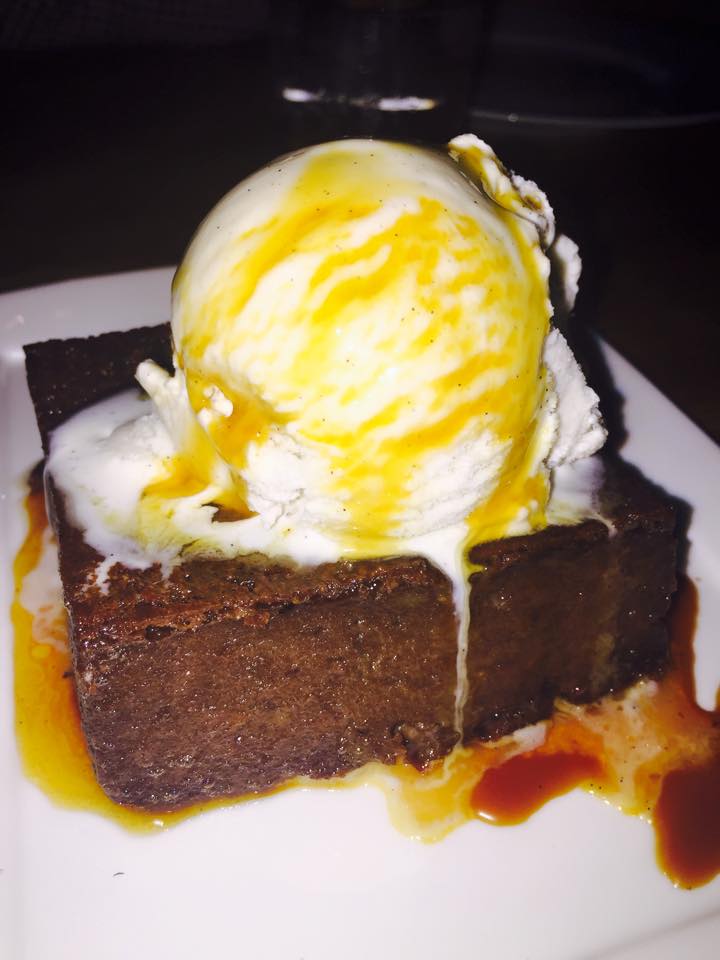 Apple Cobbler
Anything "apple" I am game for.  I almost didn't get a picture of this dish because I was about to dig in it immediately after it was placed in front of me.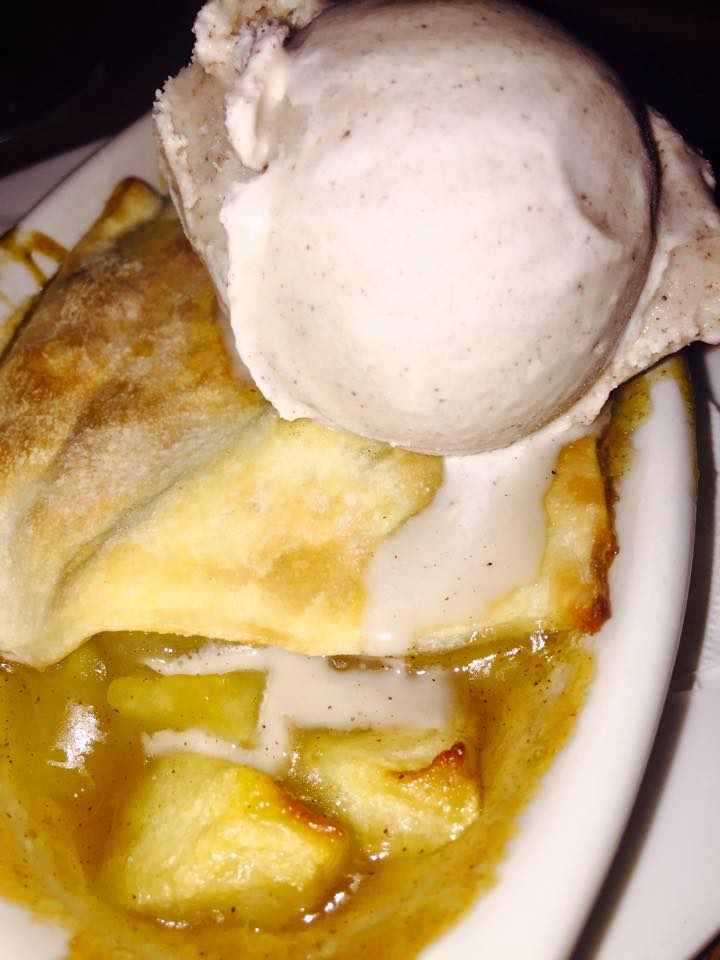 Bananas Foster Waffle
Somehow, I found room to enjoy this real waffle topped pecans and banana ice cream.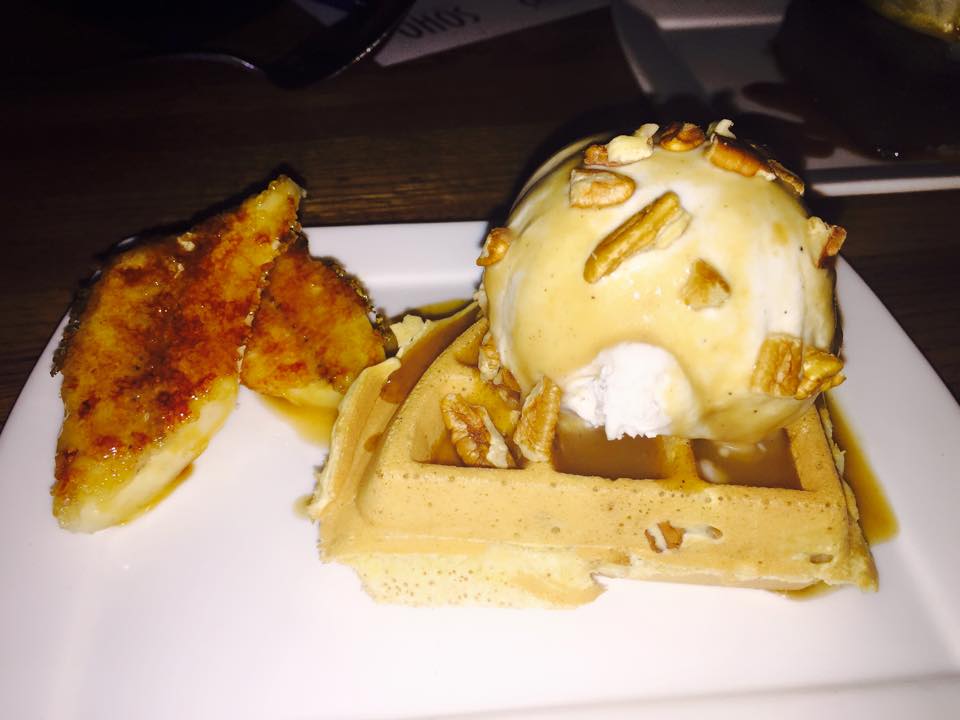 SOHO has a lunch menu Monday through Friday from 11:30 a.m. to 2:30 p.m.
A midday menu Monday through Friday from 2:30 p.m. to 5:30 p.m.
And a dinner menu from 5:30 p.m. to 10 p.m. Monday through Thursday; 5:30 p.m. to 11 p.m. Friday and Saturday; and  5:30 p.m. to 9:30 p.m. on Sundays.
Add SOHO to your bucket list of places to dine.  You will not be disappointed.