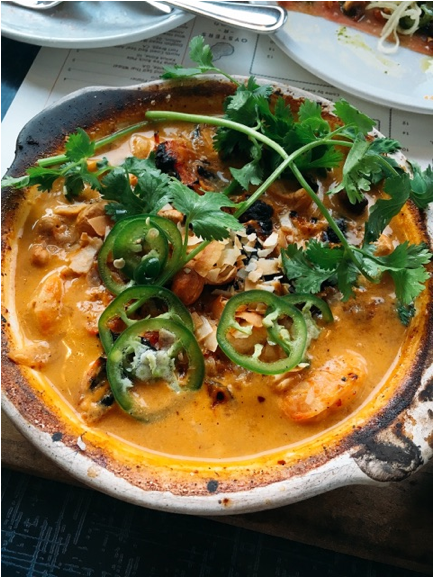 If you do not already have dinner plans for this weekend, BeetleCat should be on the top of your list. The restaurant is located right in Inman Park, almost directly across from the beltline. This happening spot offers up a full menu of incredibly fresh seafood, salads, and meats. My favorite way to start any good meal is with a plate of vegetables. So salad for the first course was a must. Of course, BeetleCat does not offer up your regular run-of-the-mill salad. You must try the kale salad, which is absolutely heavenly and full of springtime flavors. The salad includes Dino kale, strawberries, beets, and poppy seed marinated feta. The feta gives the salad a creamy texture while the beets bring a sense of a warm summer day, with their earthy and warm flavor.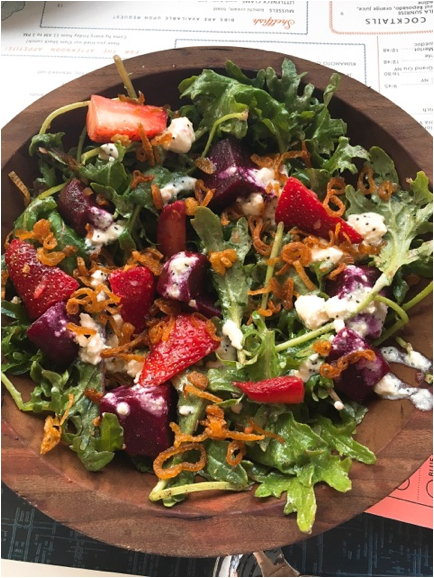 Next up was the tuna because it is unrealistic for me to go anywhere and not order raw tuna. This tuna is extremely thinly sliced and splayed across the plate. It is topped delicately with a Thai herb salsa verde, peanuts, jalapeno, crispy shallots, and a bed of green papaya bursting with a delicate citrus flavor. This tuna dish was light, fresh, and must have been prepared by a foodie-genius because the flavors paired together so well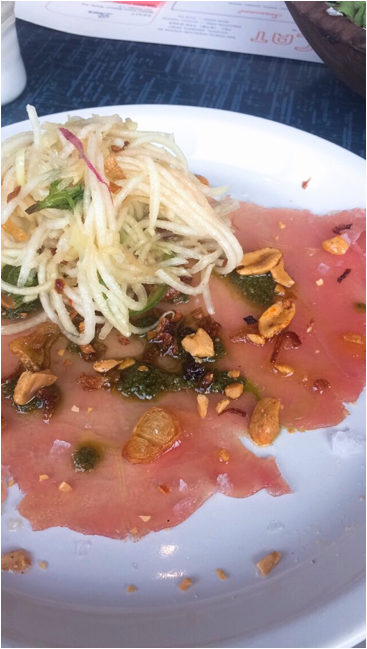 Our waitress recommended the Conch Fritters from the "Snacks" section of the menu. She did us well with this one, too. These fritters come out steaming hot, fresh out of the fryer. Seated next to these deep-fried balls of deliciousness is a mayonnaise based dipping sauce that had a nice kick to it.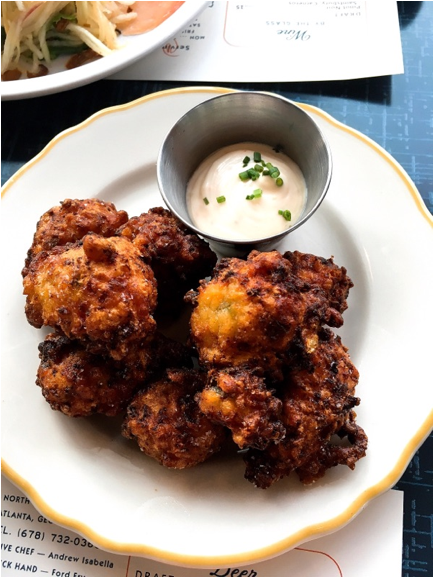 I could not possibly resist the shrimp with curry ginger sauce. I am the biggest sucker for anything curry based, so this bowl was a top pick for me. The jasmine rice is sticky and warm, allowing the curry ginger sauce to hold tight for optimal flavor.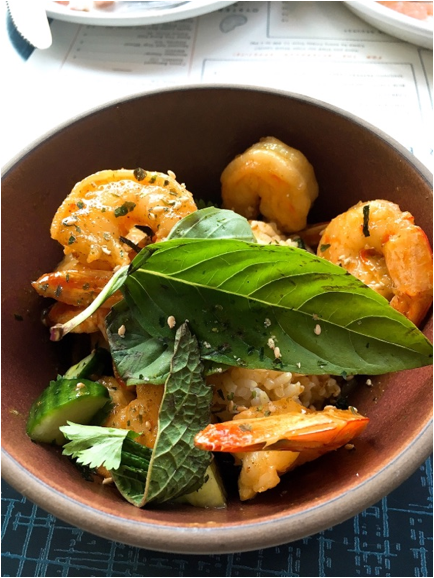 Last but definitely not least (because none of BeetleCat's dishes were least) was the Mosqueca Stew. Picture a beautiful clay bowl cradling day boat fish, shrimp, coconut, plantains, yucca, rice, jalapenos, cilantro, and firm cashews. This dish was bursting with flavor from every which way. You have the subtle sweetness from the coconut, the spicy kick from the jalapenos, the salty goodness from the seafood. These flavors all come together to make a fresh, warm stew that every seafood lover will be glad to indulge in.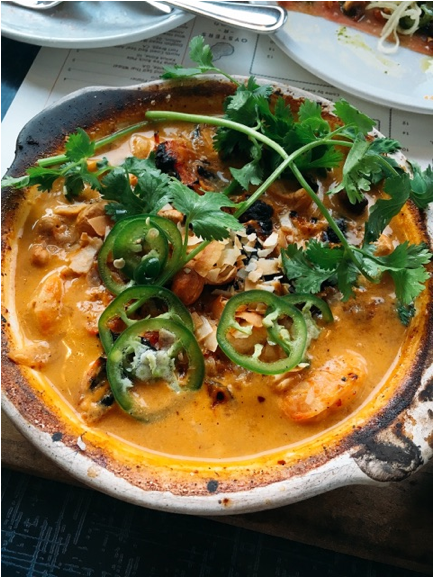 The service at BeetleCat was absolutely outstanding and the atmosphere was fun, carefree, and sophisticated. Make your way to Inman Park this weekend and pay BeetleCat a visit. It is lively, fun, and located in the heart of one of the most exciting spots in Atlanta. Happy weekend and happy eating!
By: Chelsea Barbee is a third year student at Georgia State University. As a child, she loved to help her mom in the kitchen, whether it was sautéing mushrooms or baking chocolate chip cookies. After being diagnosed with hyperthyroidism in 2009, Chelsea began her true exploration into the world of food.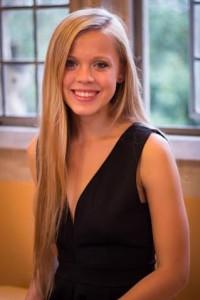 Throughout the years, her food exploration slowly became her passion and is presently what makes her world spin. Now a resident of the ever-evolving foodie city of Atlanta, Georgia, Chelsea has the opportunity to make each day taste incredible. She enjoys learning and eating her way through the Atlanta food scene, one bite, crunch, and sip at a time. She spends her free time practicing yoga, eating way too much sushi, and wandering around Trader Joe's for hours on end."
Please follow and like us: