If you have been on the search for a romantic evening out or a special place to hold a girl's night out, Sotto Sotto in Inman Park Village is the spot. With the most elegant atmosphere, you feel as though you suddenly landed in a cozy Italian restaurant. Luckily the atmosphere is not the only thing the restaurant has going for it because the service and the food are both outstanding.
Of course start off with a salad. Caesar salad is a classic dish at any Italian restaurant, however Sotto Sotto offers their Caesar topped with homemade, creamy dressing, crisp romaine lettuce, crunchy and flavorful croutons, and sharp, thinly grated parmesan. It is light, refreshing, and the perfect balanced crunch for a starter. Another one of the restaurant's salads that is a must try is the Bietole e Rucola. Think spicy arugula, earthy beets, cracked pistachios, pickled onions, and incredibly fresh and full-flavored blue cheese.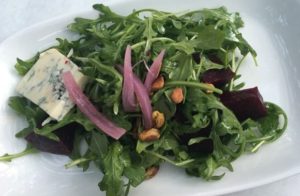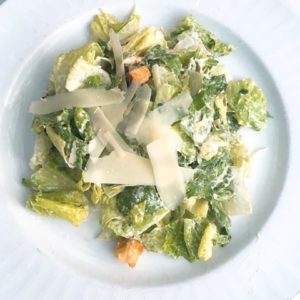 Next up was the main course, and it did a wonderful job of being the star of the show. I delighted in the creamy Tagliatelle ai Funghi which consisted of homemade tagliatelle pasta, assorted wild mushrooms, and cream. The flavor was delicate and light, making for a pleasurable experience of carb and mushroom overload – aka heaven.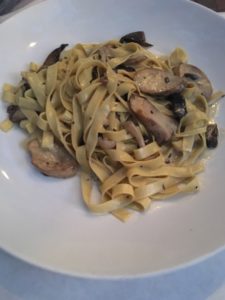 If you are not in the mood for pasta (impossible for most), the Salmone Arrosto is an incredibly delicious and healthy alternative. The salmon is juicy and fresh tasting with the greens mixed with black rice underneath bringing out the fresh fish flavor.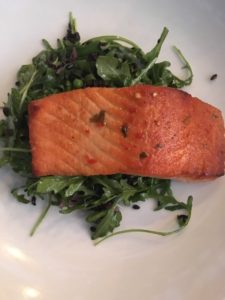 No meal is complete without dessert, so we opted for both the Dolce al Mascarpone and the Chocolate Soup. The Dolce al Mascarpone is whipped Italian mascarpone cheese layered between spiced rum amaretti cookies. It was creamy, crunchy, and easy to eat; even after a fulfilling meal. The chocolate soup was warm and rich, topped with a hazelnut whipped cream.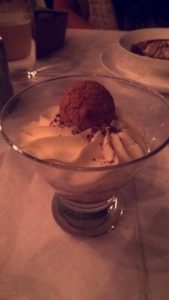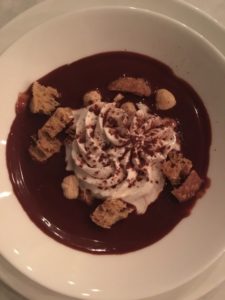 Overall, the dinner at Sotto Sotto was memorable and carefree, especially while sitting outside on the open patio surrounded by trees on a warm spring night. Next time you are strolling through Inman Park Village, make sure to venture into the Italian wonderland that is Sotto Sotto. Have your pasta and eat it too!