10 Tips For Being A Successful Entrepreneur
Curious about starting a business and becoming an entrepreneur? Keep reading cause I am sharing my top 10 tips for being a successful entrepreneur that have helped me grow my business and brand below…
It's no secret that starting/creating/owning a business or brand is HARD work! I think most of use tend to think that being a entrepreneur will be a walk in the park based on what we see online- let me tell you it is FAR from the truth. What you see online is not always how things seem- everyone has their own path and way to success; and if we are being honest there is no cookie cutter version that makes it any less easier (less tears, times and endless amounts of money) that can make you successful faster. When it comes to business and being an entrepreneur – it is a marathon NOT a sprint.
Sometimes being an entrepreneur comes speaking engagements, networking events and panel discussion- all things that I love to do but if I am being honest – they took me a while to actually work up the courage to do them. While I am a total extrovert by nature and love to host dinner parties and events galore– I sometimes feel a bit overwhelmed and a little introverted. Can anyone else relate?
I recently wore this dress for a speaking engagement- I wanted it to be fun and and feminine but still look like I was taking care of business. You know what they say "when you look good you feel good " and I totally agree – especially when you are about to speak into a room of 100+ people who are listening to what you have to say. For this look, i think – Mission accomplished. It's bright, it's fun and you can really have a ton of fun with the shoes. For this speaking engagement I paired this dress with teal green heels to help bring out the green in the dress. I absolutely love that this dress is totally affordable (Under $100) but screams high end. ASOS has been my go-to lately for cute, fun, powerhouse vibe dresses. This one is especially awesome because it comes with a detachable bow. So you can keep the bow on for a professional event and then detach it for a cocktail hour out with the girls- win-win, right?
10 Tips To Being A Successful Entrepreneur
1 // BE PREPARED: When it comes to meetings, networking events, speaking engagements, whatever – always be prepared. I like to personally prepare by laying my clothes out the night before and plan my look accordingly. The saying is true "When you look good you feel good." and being prepared always helps so you start the day ready not frazzled.
2 // ASKING FOR HELP: We all need to know what we can and can't do, and sometimes you really have to be honest with yourself and ask for help. Knowing when to ask for help is not a weakness and does not mean you aren't doing it right, in fact it is the opposite. Asking for help and being honest with yourself – gives you the ability to do the things you CAN DO and delegate or ask someone for help on the things you CAN'T DO.
3 // PUTTING MYSELF OUT THERE : This is a bit scarier done, than said- I will admit that. But sometimes no matter how scared you are – YOU HAVE TO TAKE A CHANCE ON YOU! And that means suppressing your fear of rejection and put yourself out there. Each time I have managed to put myself out there- it has ended with a great thing whether it be brand deal, a new contact, or a new friend.
4 // PUTTING MY HEALTH FIRST : If your health is not in order, then you have nothing in order. Putting you and your health first is the #1 most important thing I can preach. If you are feeling rundown, tired or overwhelmed – listen to your body and put your health first.
5 // CREATING A SOLID ROUTINE : For me I thrive on a routine. From the moment I wake up and start my morning, I have 5-10 key things I do every single day that are a must for me to thrive with successful. Most successful millionaires, business moguls, etc – all have a solid routine they do daily -whether it is wake up a read, run, or meditate – creating a solid routine is key.
6 // ASKING MY PARTNER FOR GRACE: This reverts back to point #2 ASK FOR HELP! Whenever I have a super busy week, I always ask my husband for just a little extra grace- knowing that I will be busy, overwhelmed, anxious, or maybe even a bit irritable – I go into the week with him by being open, honest, very communicative, and let him know when I may or may not need him to do a bit more, leave me alone, etc… Trust me asking your partner for help and grace is a game changer.
7 // MORE NO, LESS YES: The art of saying NO when something doesn't feel right is a powerful tool. Let me tell you the moment the you can say NO to things that no longer suit you, don't align with your goals, or just something you don't want to do – you have power. You do NOT need to say yes to everything and try to please everyone – because at the end of the day you need to please yourself and PUT YOU FIRST!
8 // POSITIVE SELF TALK: If there is one thing I can tell you – in business and entrepreneurship YOU are your biggest hype person. Yes you can have people around you that want you to succeed and are happy for you – but YOU are the one that can hype yourself up like no other. So learn to practice self-talk in times of good and bad. Don't dell on the mistakes instead take the mistake and turn it into a help criticism that can help you excel and grow as both a person and a entrepreneur.
9 // INCREASED SELF CARE: Self-care is so important. Self-care is not always about doing things like beauty treatments and spa days; sometimes self-care is knowing when you need a mental day off. Take a break, breath, enjoy the outdoors, get a facial, go for a walk or even take a nap! Self-care comes in many forms and you need to increase it sometimes along your journey of entrepreneurship.
10 // NETWORKING, NETWORKING, NETWORKING: You gotta work a room, and network. This is super important in building a business because you got to get your name and face out there. Take a deep breath, introduce yourself to as many people as possible, and sometimes the best part is – the next event you will see someone you know and you can always say hello to a friendly face.
CLICK TO WATCH MY LASTEST VIDEO ON
FOX 5 ATLANTA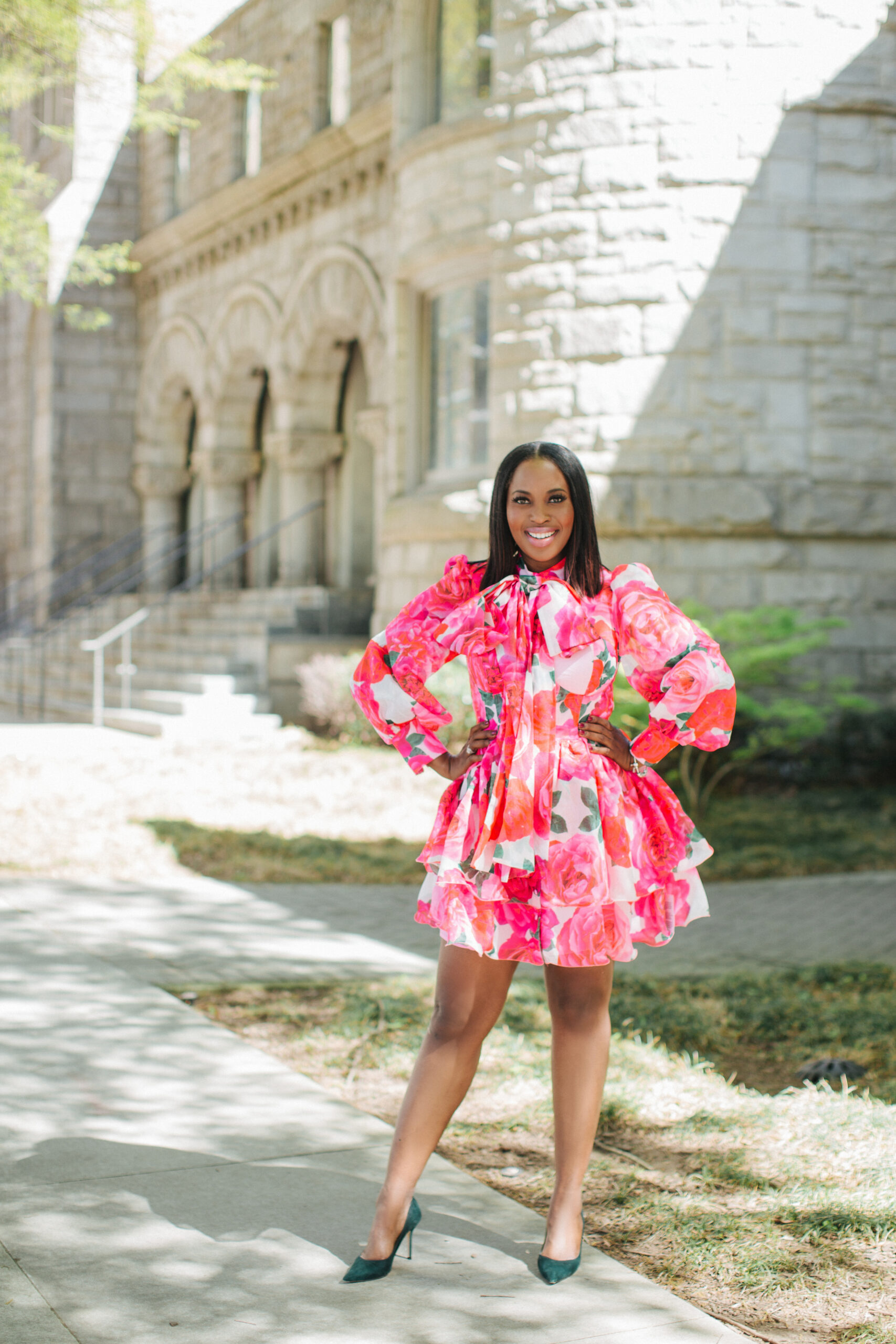 So there you have it , my top 10 tips for being a successful entrepreneur! When it comes to building a brand it truly is/can be at most times taxing. However, it's worth it- I can promise you that! Remember its not a sprint it is a marathon! We all have different paths, and if you truly believe in yourself – you will make yours great!
What are some of your top tips you would give to someone becoming an entrepreneur? Let me know in the comments below!
READ NOW, SAVE FOR LATER!