National Chardonnay Day: Prosciutto Asparagus Puff Pastry Bundles
When I first started drinking wine, chardonnay was the first wine that made its introduction into my life.
Fast forward to a few years later, my palette is now more polished, and I enjoy pairing foods with a divine chardonnay. Keep reading to see one of my current favorite pairings with a great glass of crisp chardonnay!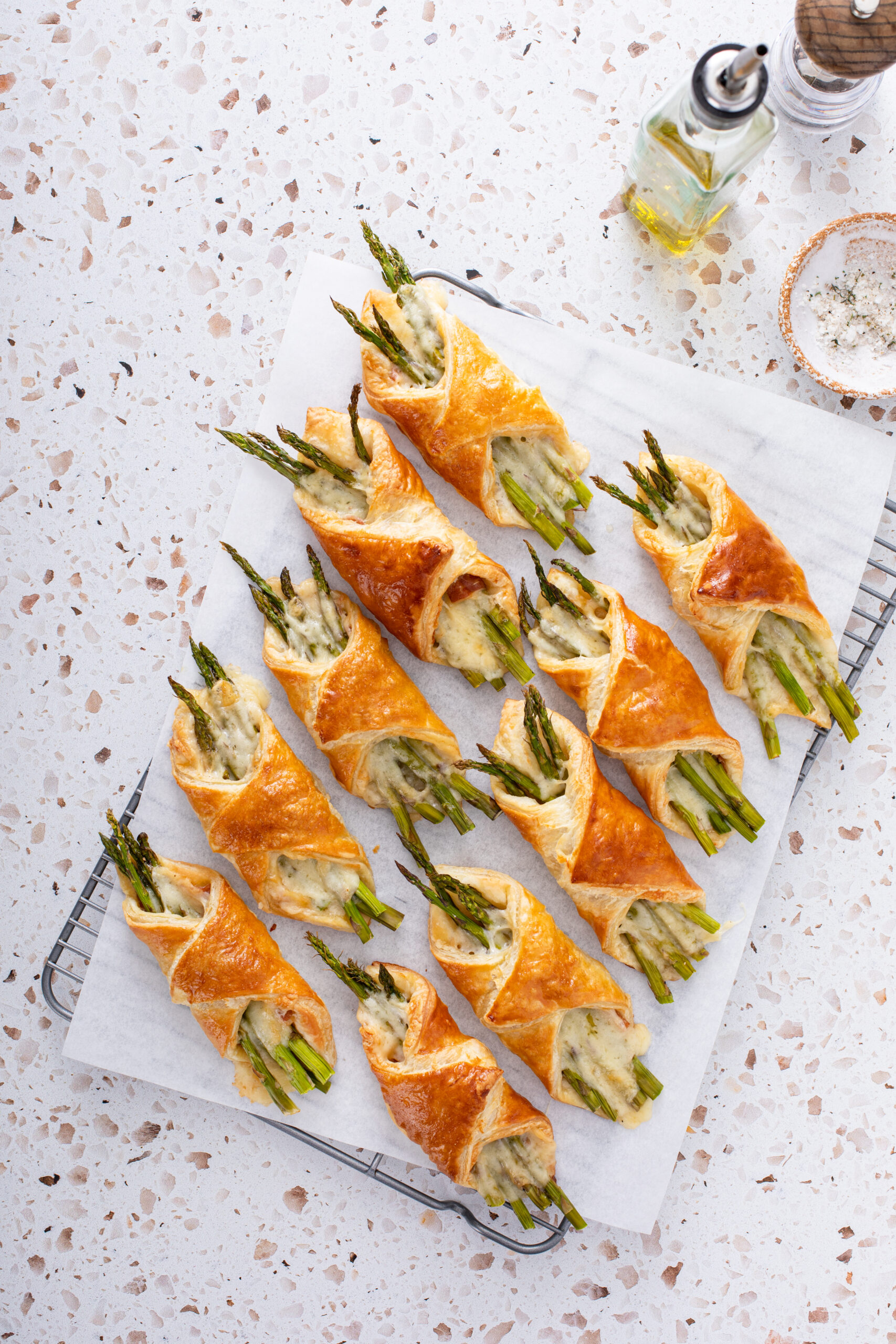 This appetizer pairs perfectly with J. Lohr Vineyards & Wines Riverstone Chardonnay. If you're like me, you love a REAL chardonnay that's versatile with a fruit/oak/acidity balance and that exudes a youthful aroma.  It also has flavors of pear, white peach, floral, citrus, baking spices, and vanillin-oak. 
PAIRING TIP: There is nothing worse than pairing a wonderful bottle of wine with the wrong foods.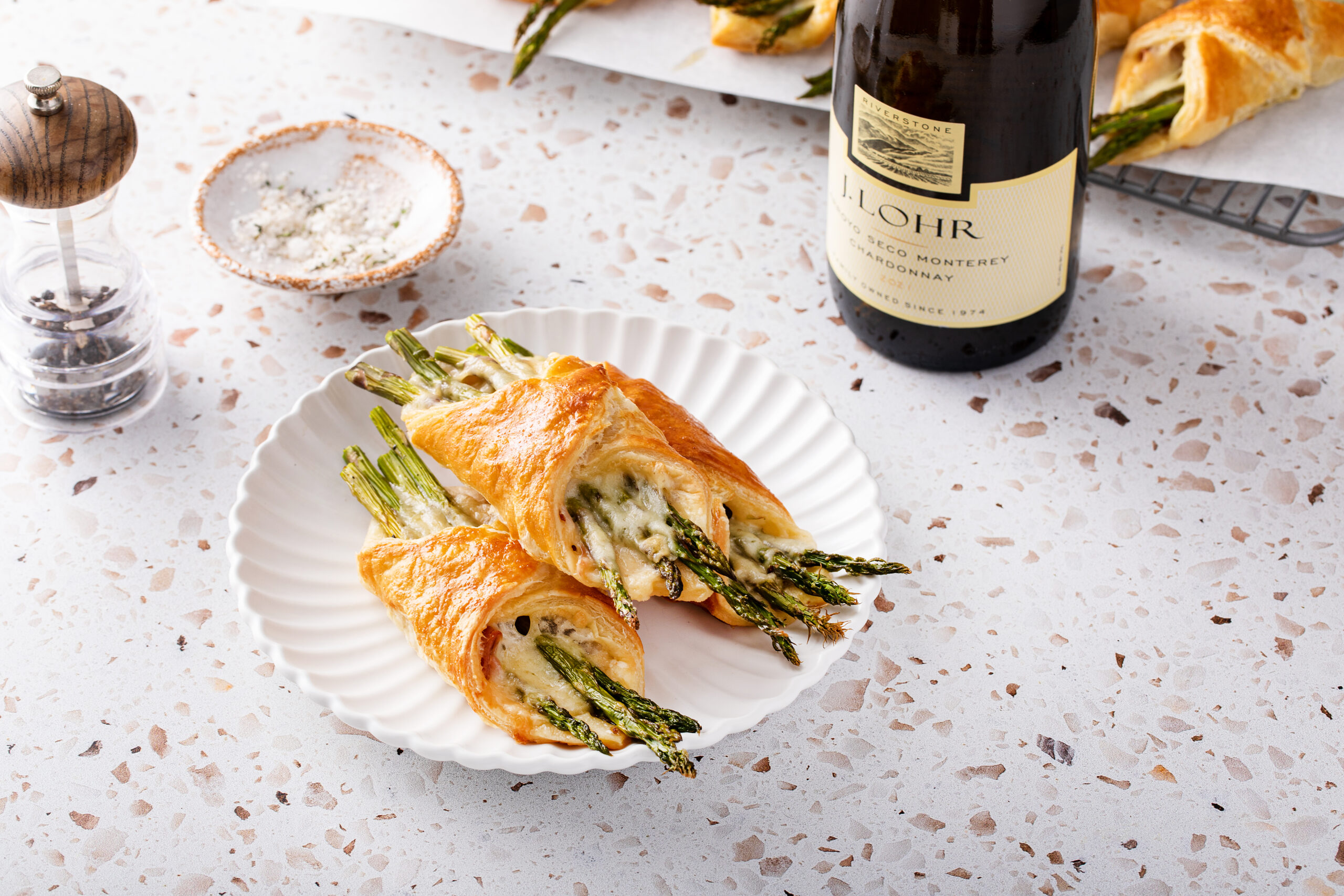 PROSCIUTTO ASPARAGUS PUFF PASTRY BUNDLES
INGREDIENTS
12 slices prosciutto
1 egg beaten
1 bunch asparagus ends trimmed
1 tablespoon extra virgin olive oil
Season to taste kosher salt pepper
2 sheets frozen puff pastry thawed
8 ounces Gruyere shredded 
INSTRUCTIONS
Preheat the oven to 425°F. Line a sheet pan with parchment paper.
On a lightly floured surface, roll the puff pastry out to a large rectangle about double the original size. Square off edges and cut into 6 squares. 
Toss asparagus in olive oil and season with salt and pepper.
To make the bundles, place a slice of prosciutto on top of the square.  I folded the prosciutto in half so that it fit nicely on the square.  Follow with 3-4 stalks of asparagus (depending on size) and 1-2 tablespoons of cheese. 
Lift two opposite corners of the puff pastry squares and wrap them around the asparagus and press to seal. Brush puff pastry with egg wash. Sprinkle with more salt and pepper if desired.
Bake until the puff pastry is golden and puffed, about 12-15 minutes. Serve immediately.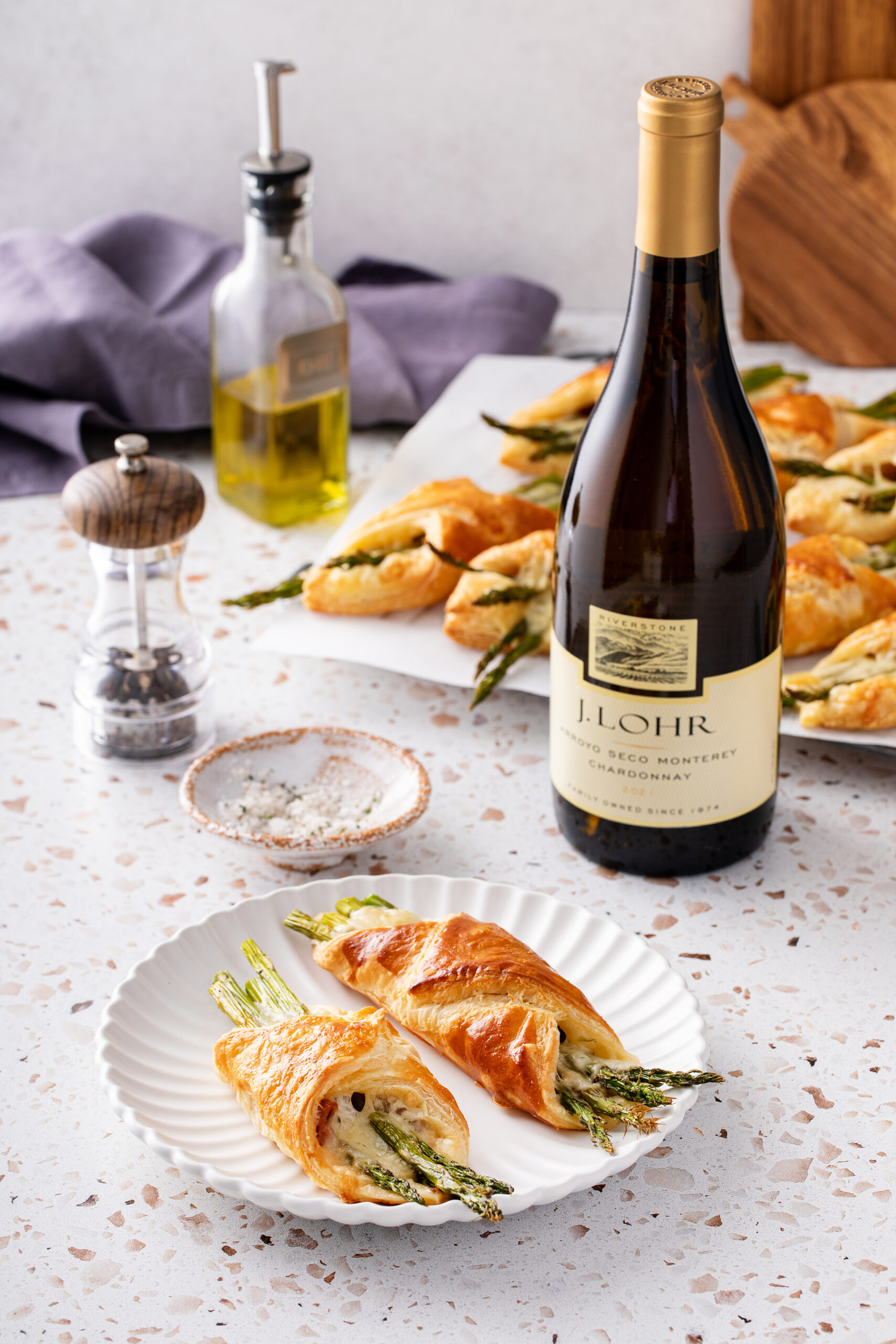 I cannot wait for you to try this amazing appetizer and pair it with your favorite glass of Chardonnay. If you do be sure to tag me on Instagram or let me know if you loved it in the comments below!
SAVE NOW, MAKE LATER: