Looking for the perfect holiday sandwich? You NEED to try a Turkey, Cranberry & Brie Sandwich – not only is this sandwich festive its hearty and delicious! Keep reading to make this delicious sandwich!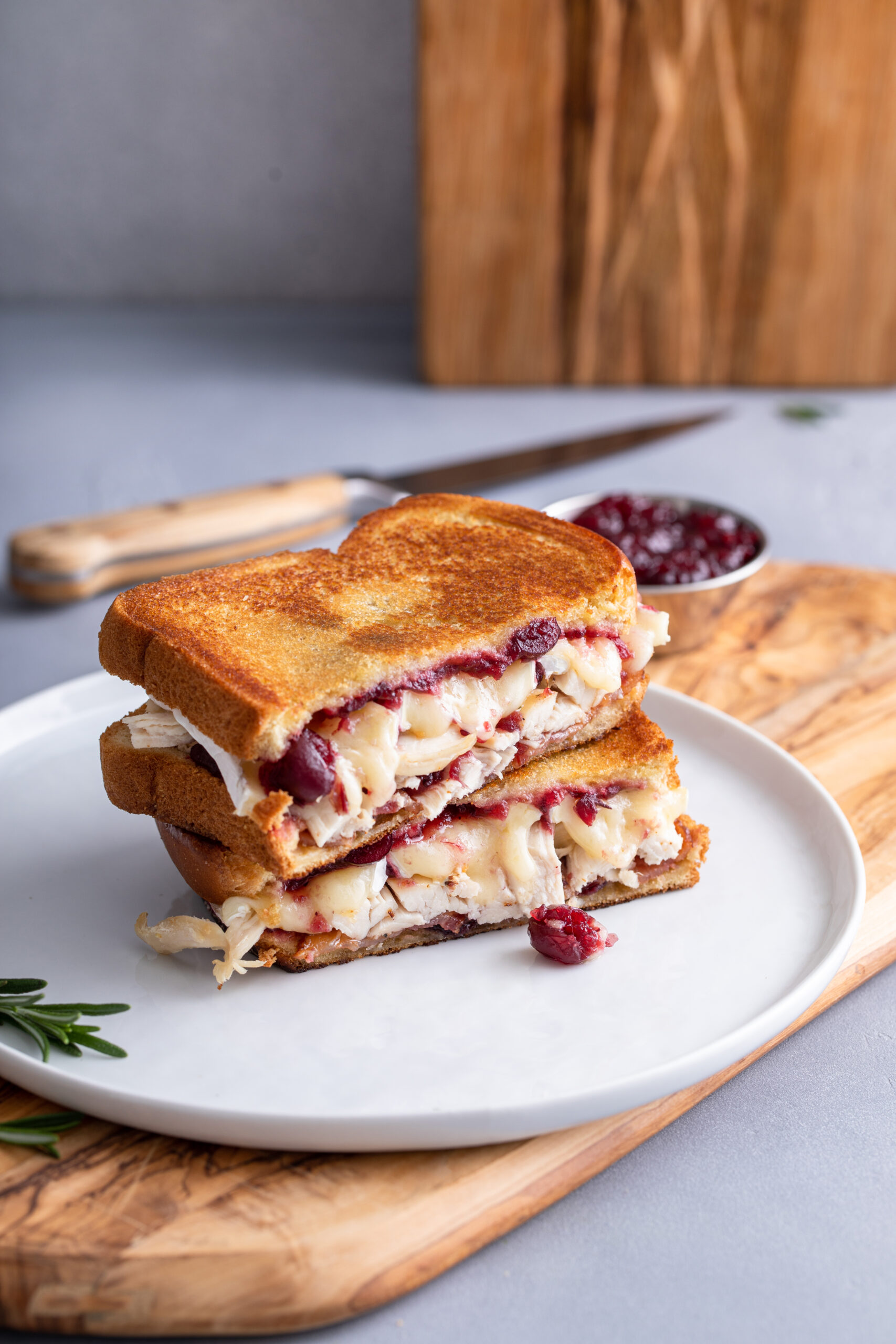 One thing I love about the holidays besides time with family, is the leftovers. We always have so much fun concocting new and innovative things with our holiday leftovers. This Turkey, Cranberry & Brie Sandwich is seriously at the top of the list. Not only is it super delicious, it is savory, sweat and hearty all rolled into one. The perfect coupling of roasted turkey paired with brie cheese and sweet cranberry sauce- literally make the mouth water. One bite and you will be hooked- trust me!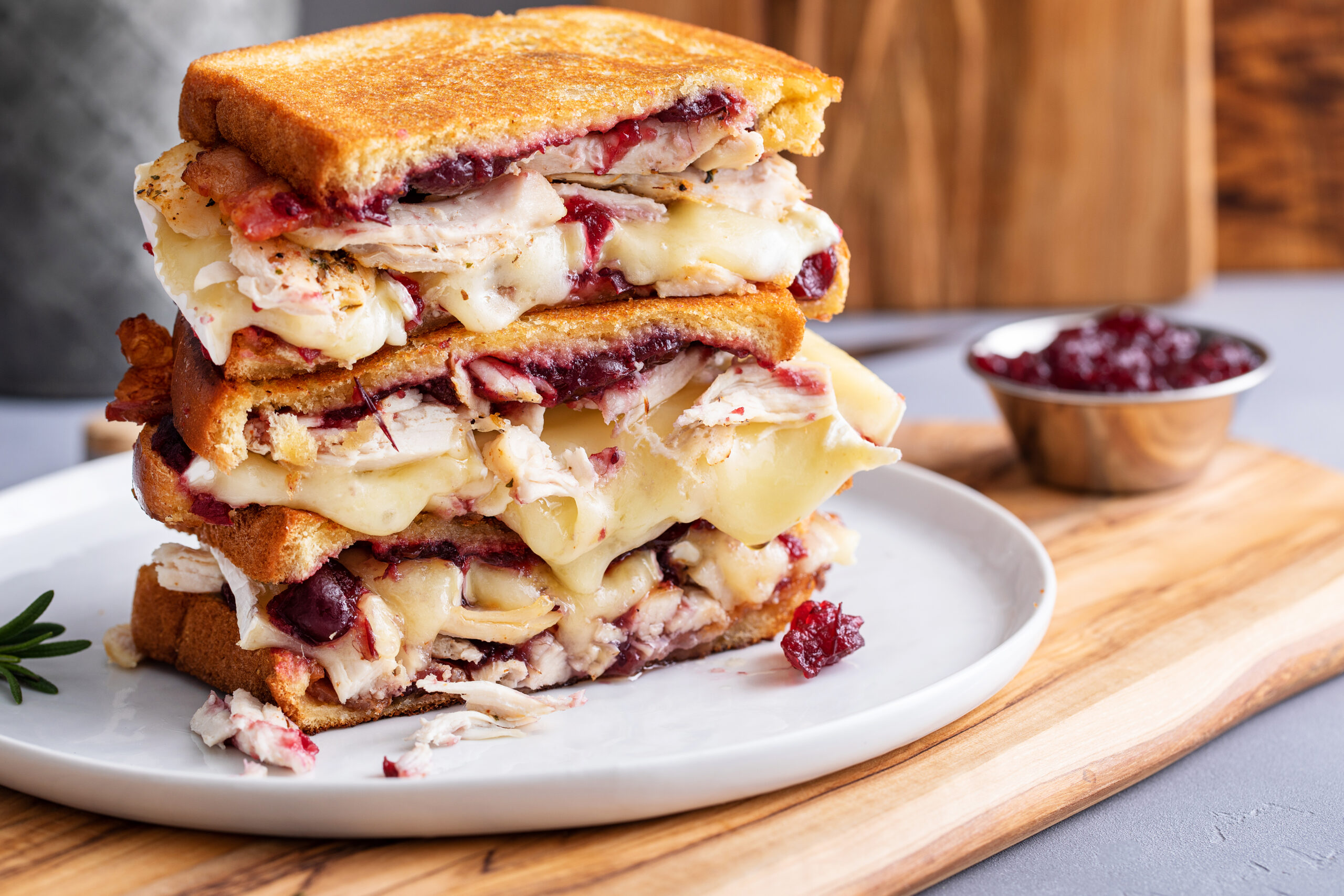 The Perfect Turkey, Cranberry & Brie Sandwich
INGREDIENTS
1 stick of butter softened
1/2 cup of Cranberry Sauce
4 pieces of soft bread (I used Hawaiian Bread)
4 ounces of brie enough to cover one side of bread
4 ounces leftover turkey (shredded turkey meat)
2 slices of thick cut bacon cooked
1/4 cup mayonnaise
1/4 teaspoon garlic salt
DIRECTIONS
Spread butter on one side of each of the pieces of bread.
Spread Cranberry sauce on bread without butter.
Heat a large skillet with a lid over medium low heat.
Put two pieces of bread butter side down in the skillet.
Add the brie, the turkey, the bacon, butter side up to top off the two sandwiches.
Cover the skillet and cook over low heat for a few minutes.
Carefully flip the sandwiches and cook, covered, for another minute or two.
Serve immediately.
So I have to ask- are you going to make this delicious post holiday gathering sandwich? I promise you that this sandwich will make for the perfect meal especially when using holiday leftover! Be sure to let me know what you think in the comments below!
SAVE NOW, MAKE LATER: