Thomas Wedding At Montaluce Winery In Dahlonega, GA
Hi, friends!
Typing this blog post is going to bring up so many emotions. Why? Because I have my wedding images back, and I am so excited to share them with you. Throughout the next few weeks, I am going to be sharing my big day, along with tips and details. Since what I want to share with you is so voluminous, this will serve as Blog 1 of 3.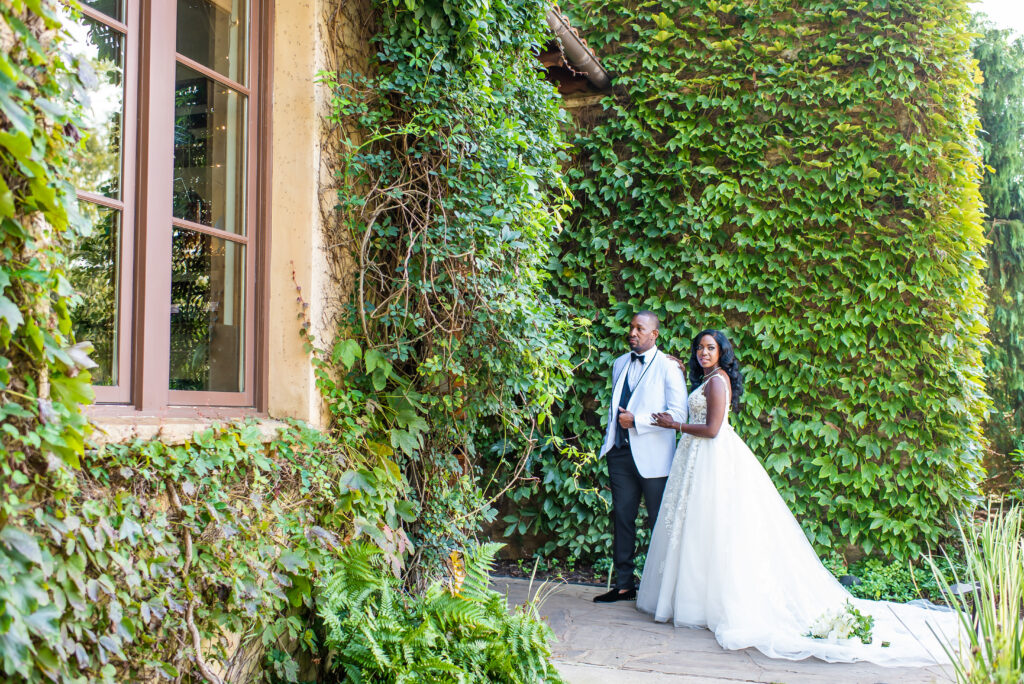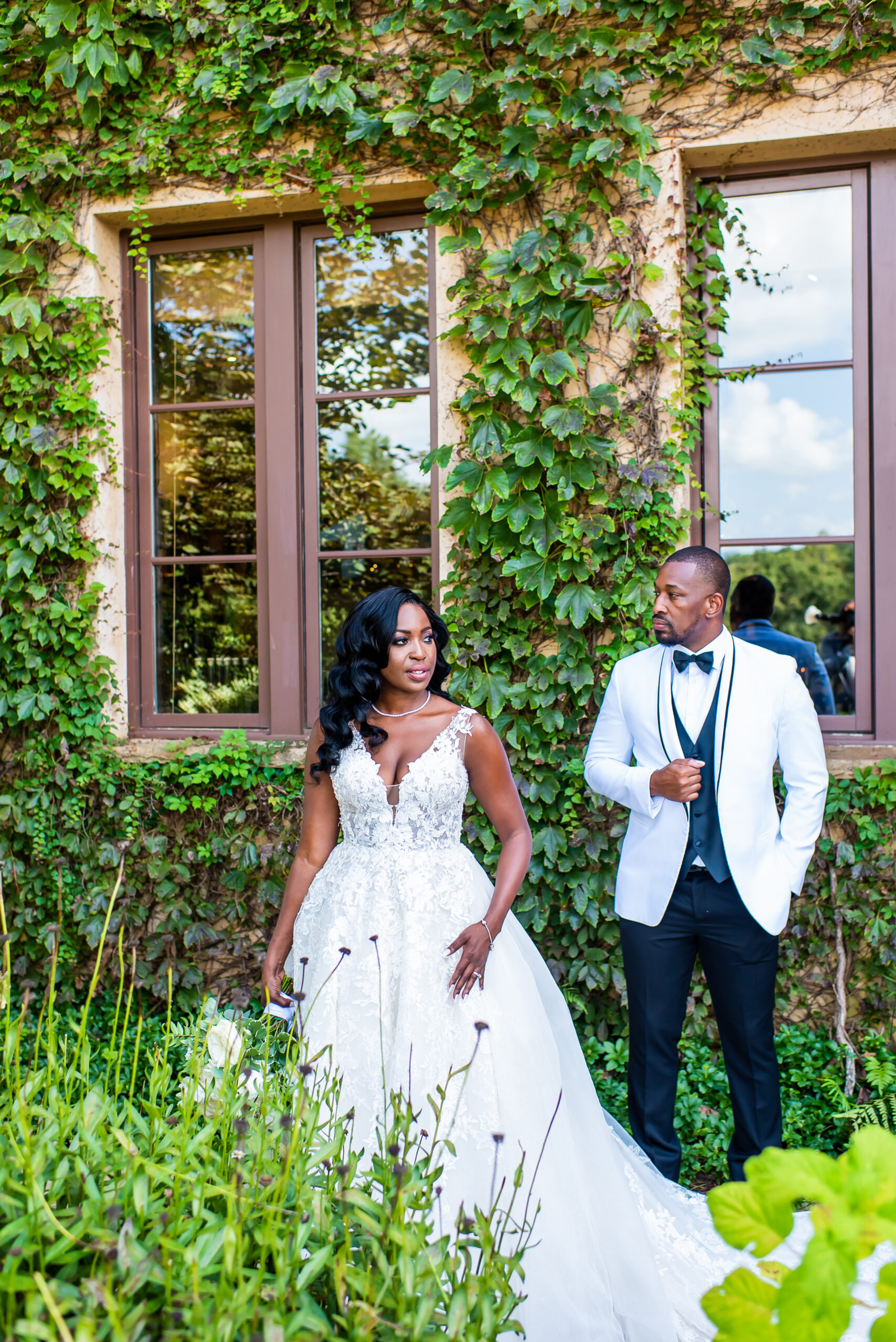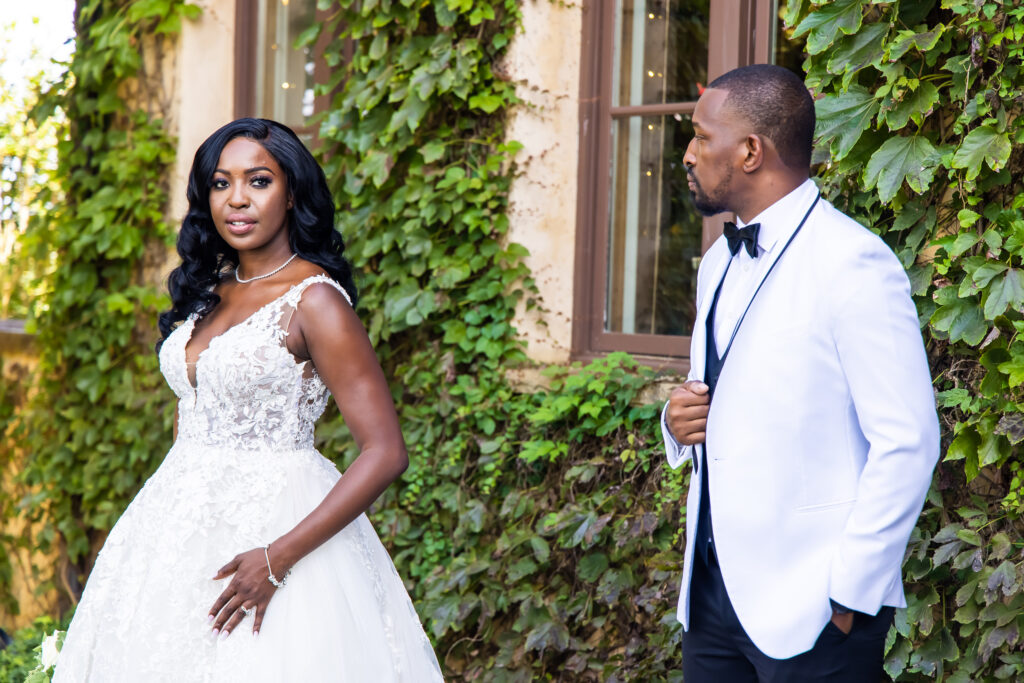 My wedding was really incredible! And I am going to be completely honest: There is nothing that I would have changed about our special day. Our wedding was voted 'Wedding of the Year,' by Modern Luxury Weddings, and we accepted our award at the Diamond Awards. Read our feature in Modern Luxury.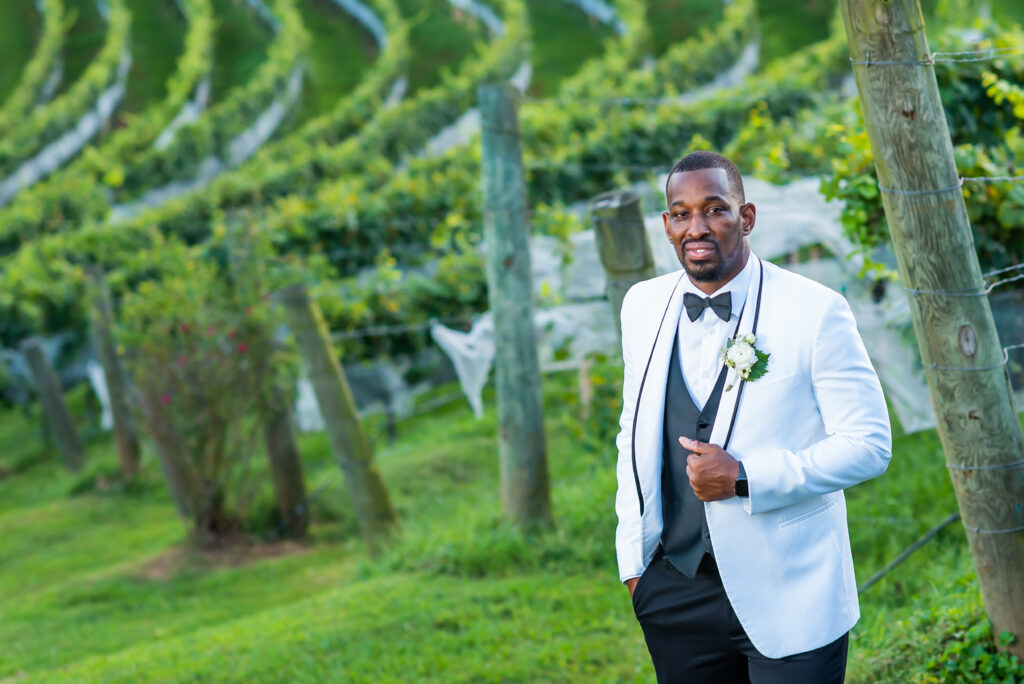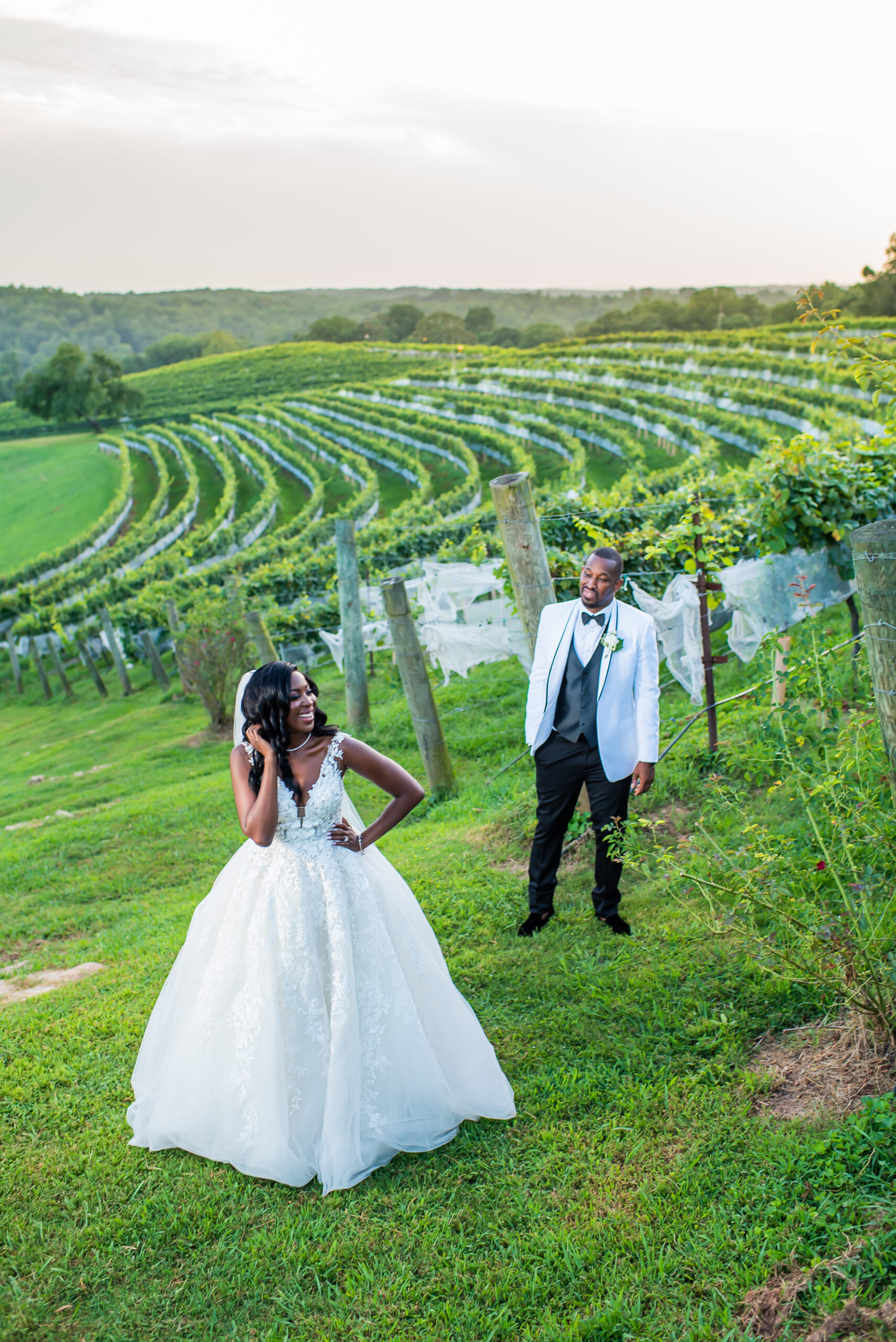 So here is the skinny about our big day:
Wardrobe: The biggest thing with our wedding was that it was pushed back several times, including one time due to the COVID19 pandemic. The great thing about our wedding being rescheduled, especially in 2020, is that we were a year ahead with planning everything.
For my wedding shoes, I said "I do" in Jimmy Choo. My husband's shoes were Christian Louboutin's.
My dress, bridesmaids' dresses, my husband's tuxedo, and his groomsmen's tuxes were all purchased at a Roswell bridal store.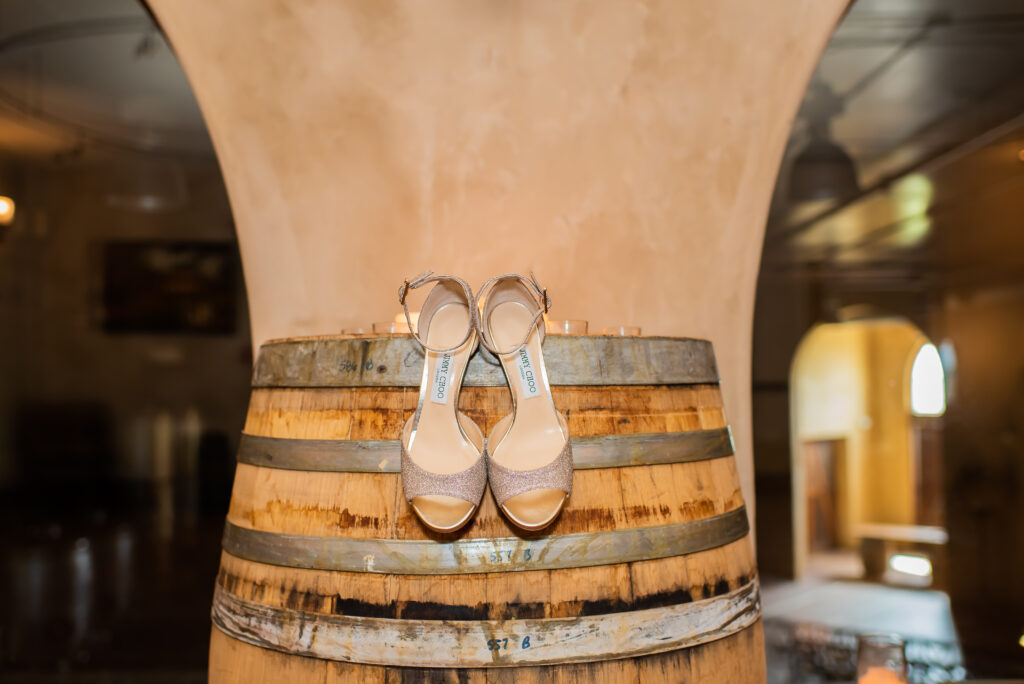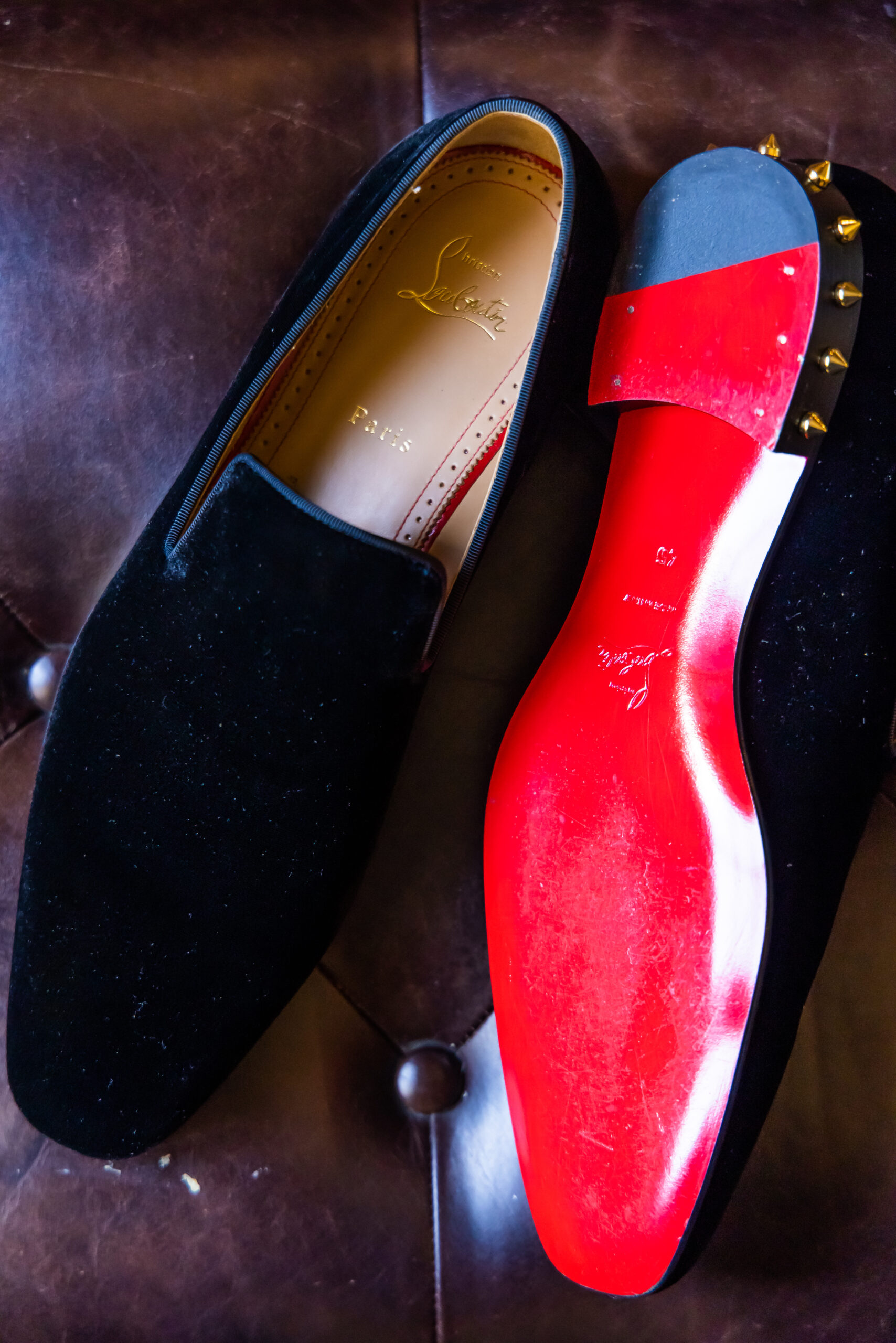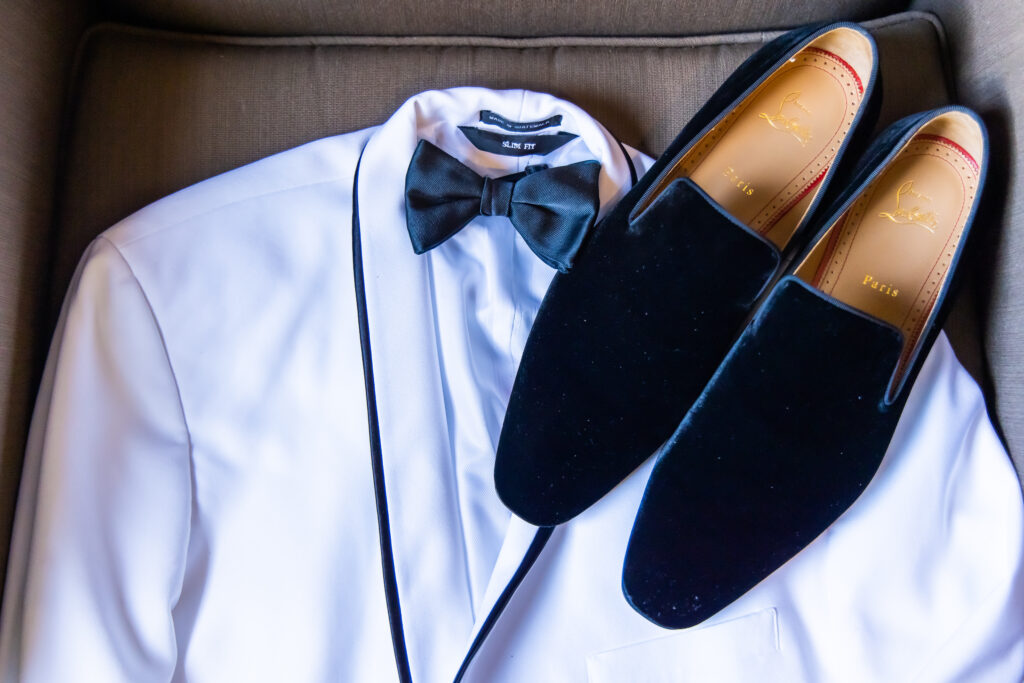 The Weekend: Our wedding was an amazing three-day event. We had a kick back at our home on Friday, with Love at First Bite Food Truck serving our guests. We also had a magnificent mobile bartending company, Ice Cold Drinks, come to our home and prepare delicious drinks to pair with our food. And, of course, we had games going such as spades, Uno, and dominos.
We had a family cookout, in which about 30 to 40 people from in town and out of town blessed us with their presence. A few family members missed the kick back due to flight delays. But, nevertheless, it was a great start to the wedding festivities.
Our wedding was on Sunday, which meant that Saturday gave everyone a chance to recover from hangovers and to explore Atlanta; Sunday was our big day; and we had a brunch on Monday.
Let's get into the details of the big day!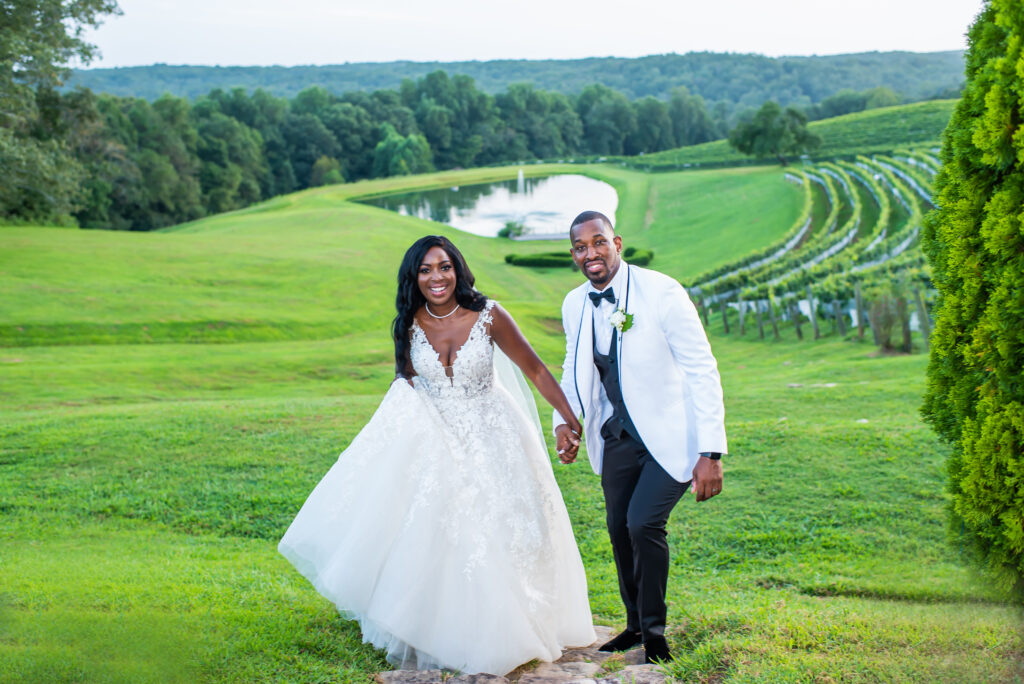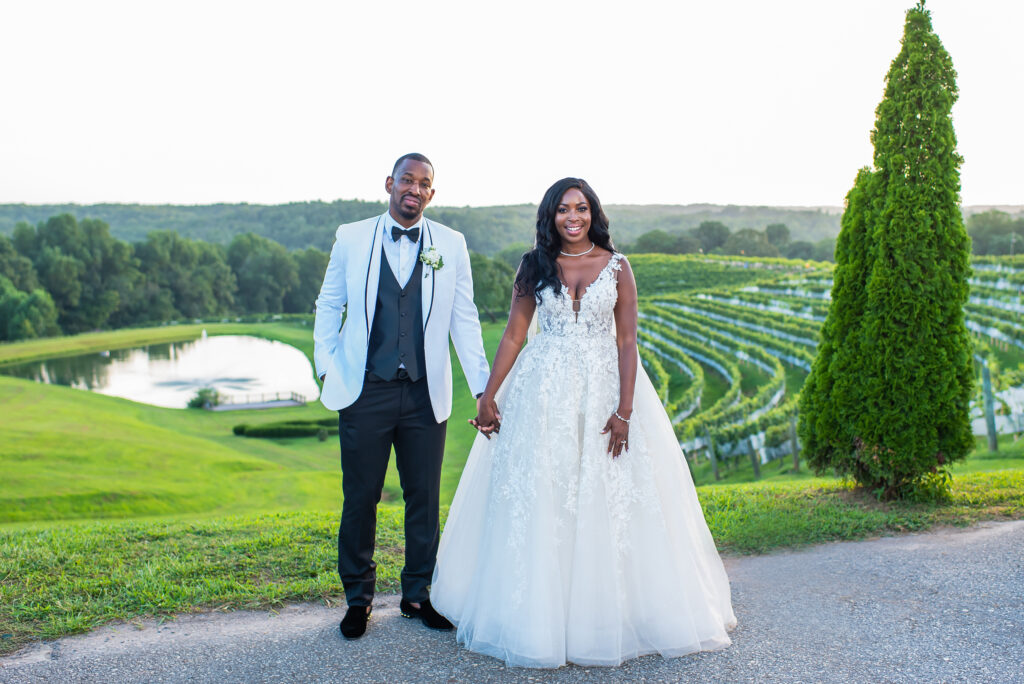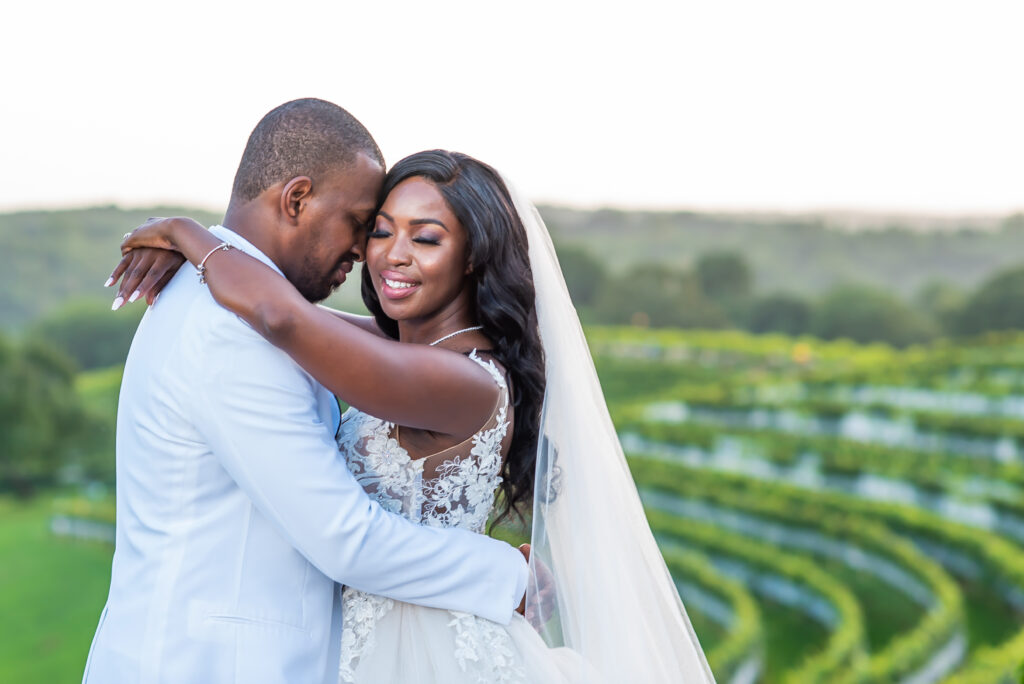 Accommodations:  If you decide to have your wedding at Montaluce Winery, in Dahlonega, and you are looking for hotel accommodations for your guests, I  would highly recommend renting a ,villa, which is on the property, or staying at Mountain Top Lodge.  Both locations were amazing, and the customer service at both were absolutely impeccable.  Tonya an owner of the Villas were amazing. She provided the best experience and made our all of guest stay top tier. Both locations were absolutely seamless with the guest booking process, and everyone loved their stay. Paige at Mountain Top Lodge was so sweet and makes the best biscuits. You won't regret your stay.
Unfortunately, I did have guests at 27th on Park, in Dahlonega, and I would strongly advise you not stay at 27th on Park, for a number of reasons.  First, several of my guests' rooms were not clean, which was extremely embarrassing.  It actually added some stress to my weekend.  And for as many guests as we had stay there, a lot of my guests expressed that their overall experience as 'awful.'  Additionally, that location did not match my decorum.  The customer service was lackluster, at best.  It was not a very pleasant experience, and I would not recommend it.  The following day, I contacted customer service.  They were not at all apologetic in their response, nor were they empathetic.  They just simply brushed it off. 
Wedding tip: Be strategic about the location of the hotels. Both of our hotels were 15 minutes away from the venue. Also, make sure to secure details about the room block cancellation policy.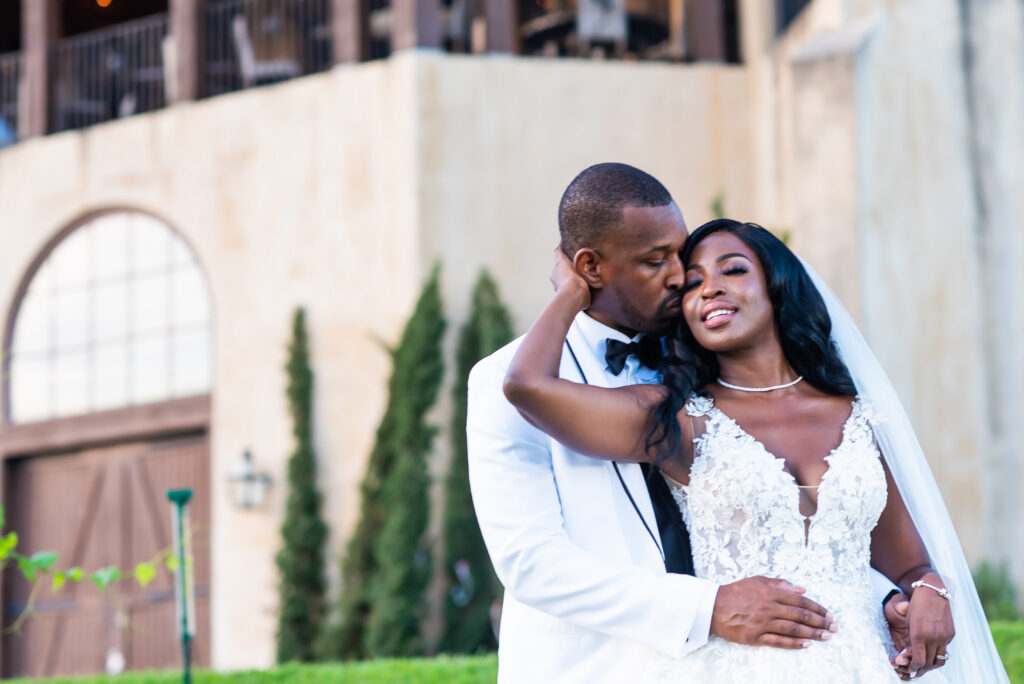 Location: We were married at Montaluce Winery located in Dahlonega. I really wanted an Italian vibe for my wedding. Several of our guests told us that when they drove onto the property, it didn't even feel like they were in Georgia anymore. The location was stunning, and it was the total vibe that I searched high and low for. Since it was August and the wedding took place in Georgia, the heat was definitely a concern for me. So the week before the wedding, I opted to have an indoor wedding. And I'm so joyful that I did because the day of the wedding the temperature was 88 degrees. We were married in the wine production room, which was so cool. Our florist, Moss & Clay, really transformed the room.
Wedding tip:  Ask for samples of previous work for all of your vendors.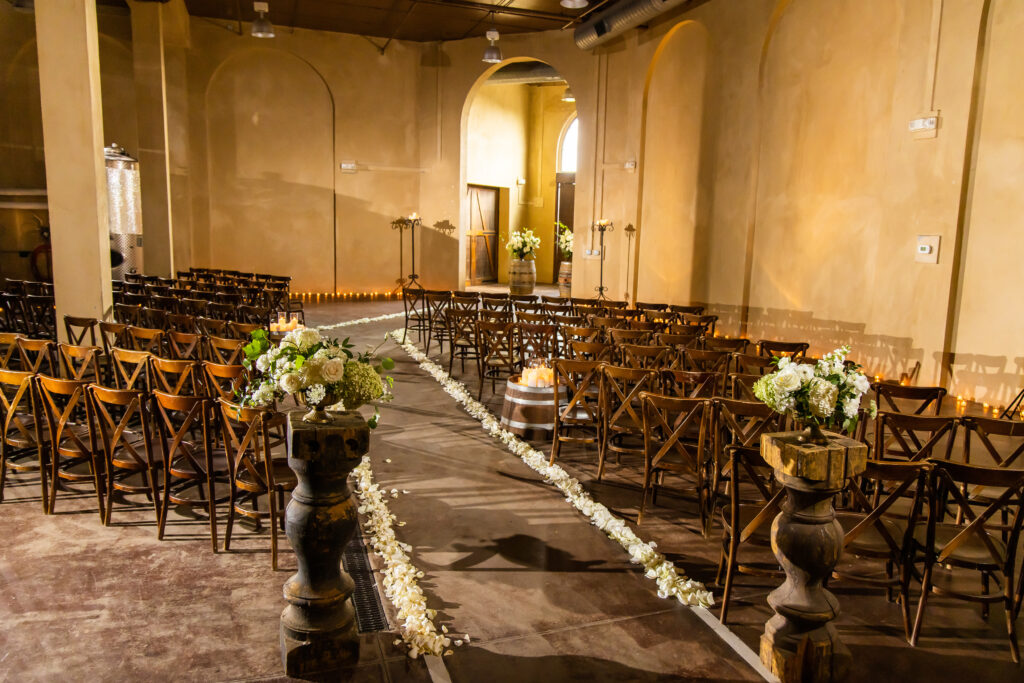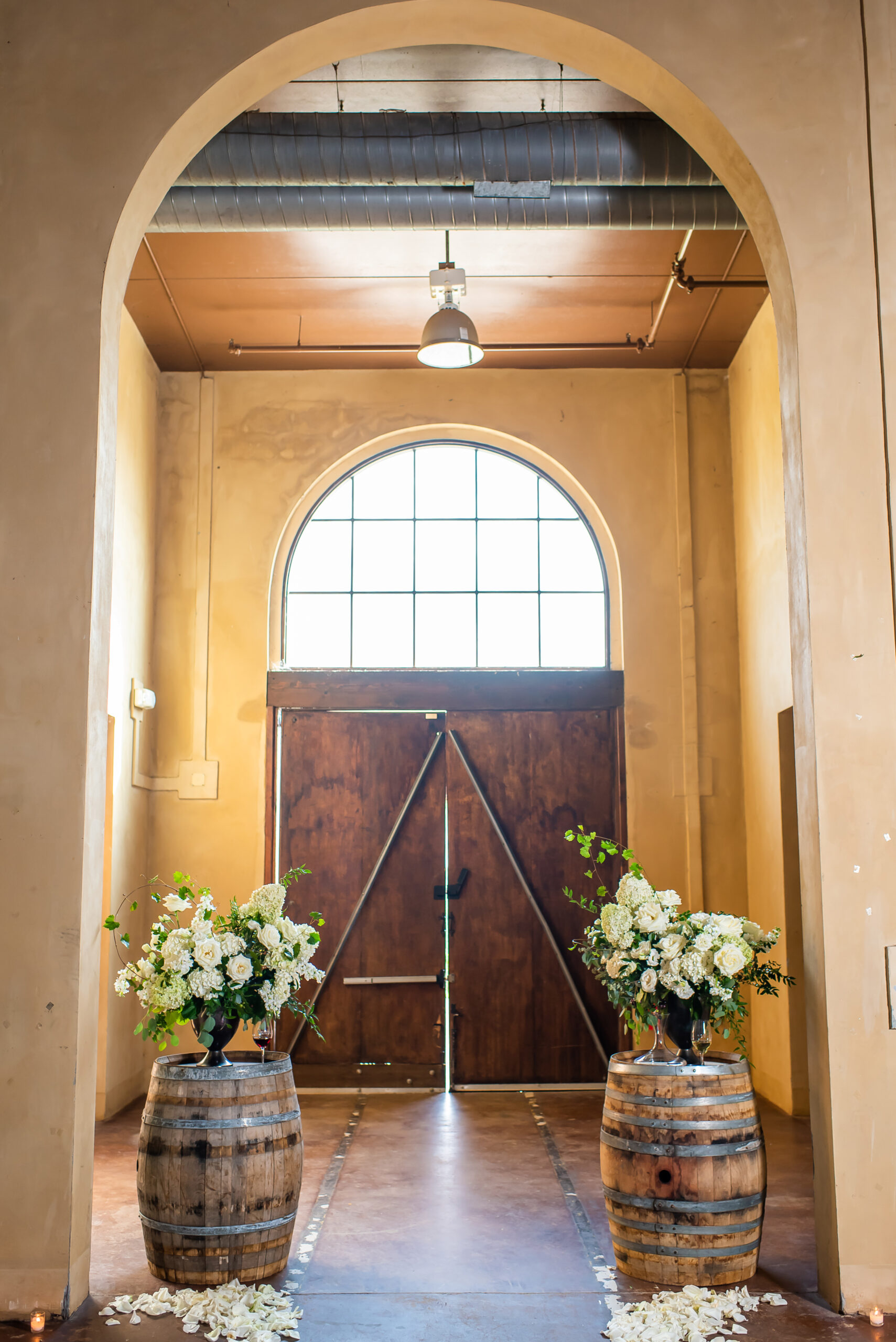 Ceremony: As mentioned, our ceremony was located indoors. in the wine production room at Montaluce Winery. I was a little skeptical initially because, at first, the room was so blah. However, I didn't see the vision. After looking at some images online, I was sold. There were over 1200 candles lit, and the flowers really transformed the room. One aspect that I loved during our wedding was that we each poured one glass of wine into a decanter to symbolize two becoming one. Our ceremony was very beautiful, but, yet, brief.
Wedding tip: If you have friends and family that are regularly late, change the arrival time to 30 to 45 minutes earlier than your start time. My wedding began at 6 p.m. I made sure that everyone arrived at 5:30 p.m., which was perfect, because no one missed the ceremony.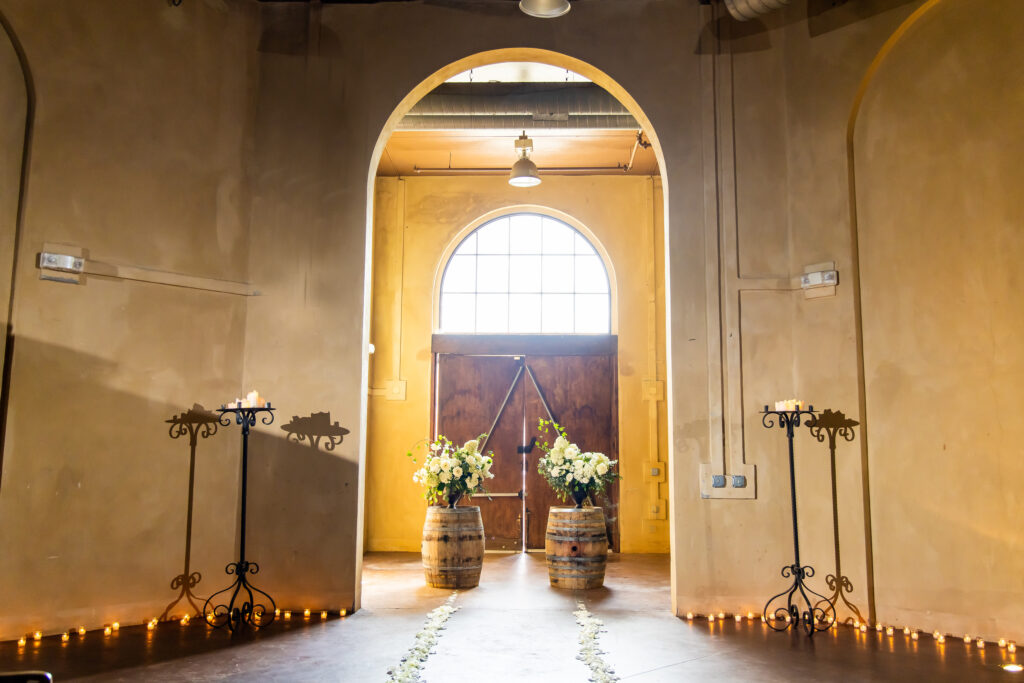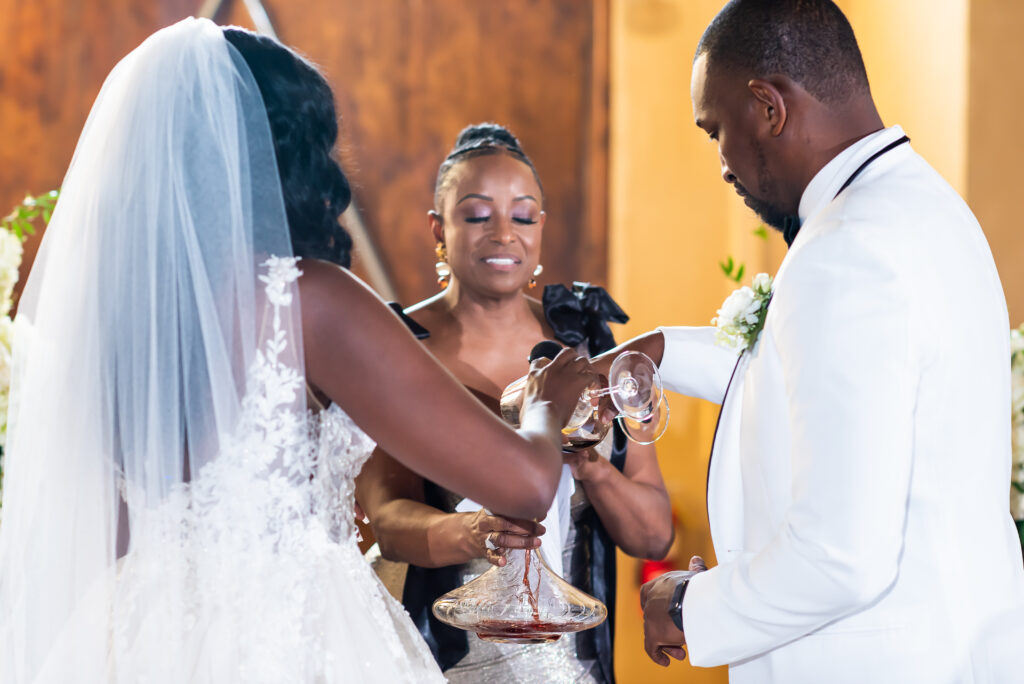 Reception: When I entered the room for the reception area, I was extremely shocked, but in a good way. It was so beautiful! I really wanted to encompass Italy with my overall vision. My florist, Moss & Clay, spent time in Europe, so she knew the vibes that I desired. On the tables were plenty of vines and greenery. She incorporated grapes into the tablescape, and we added stylish individual menu cards.
Wedding tip: Make sure you are clear with your guests about the dress code. Do not assume guests will dress to your preferred taste. And when deciding on your vendors, just remember that you get what you pay for.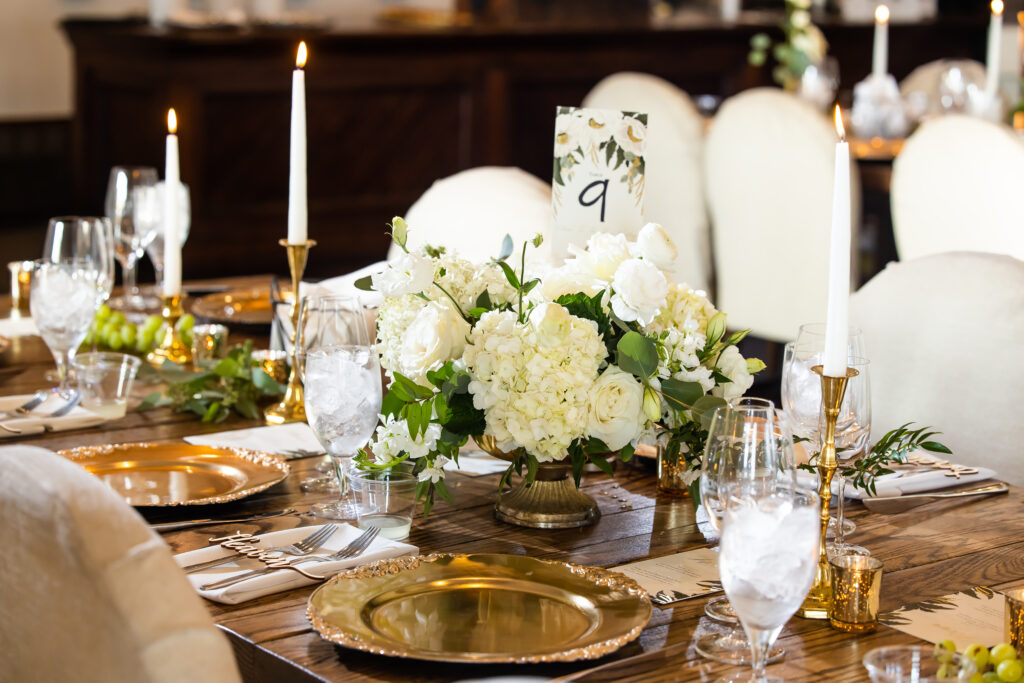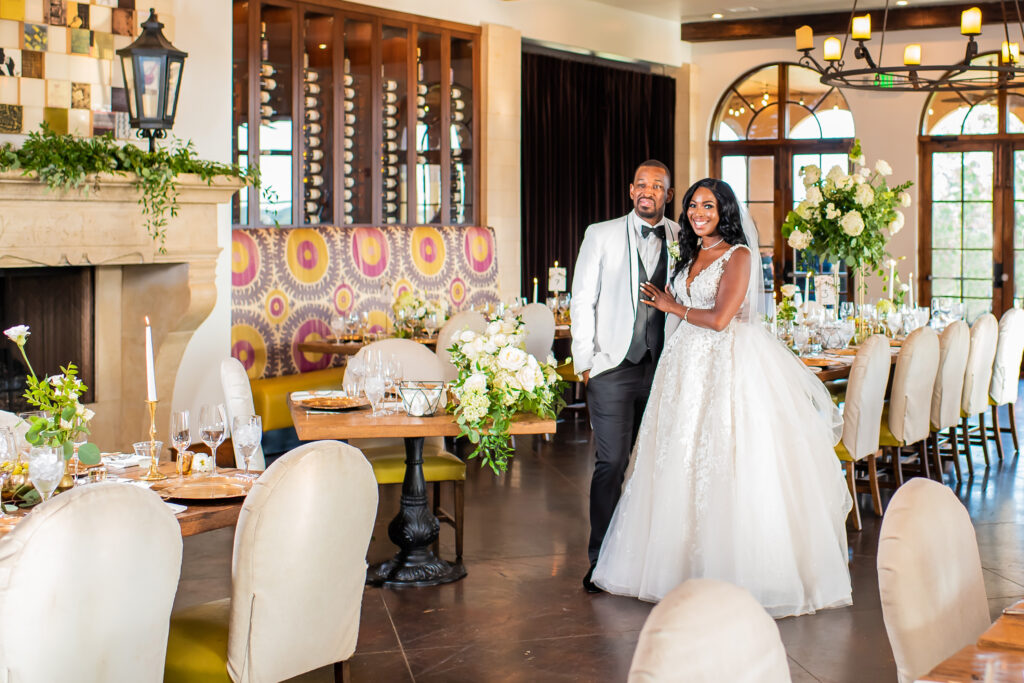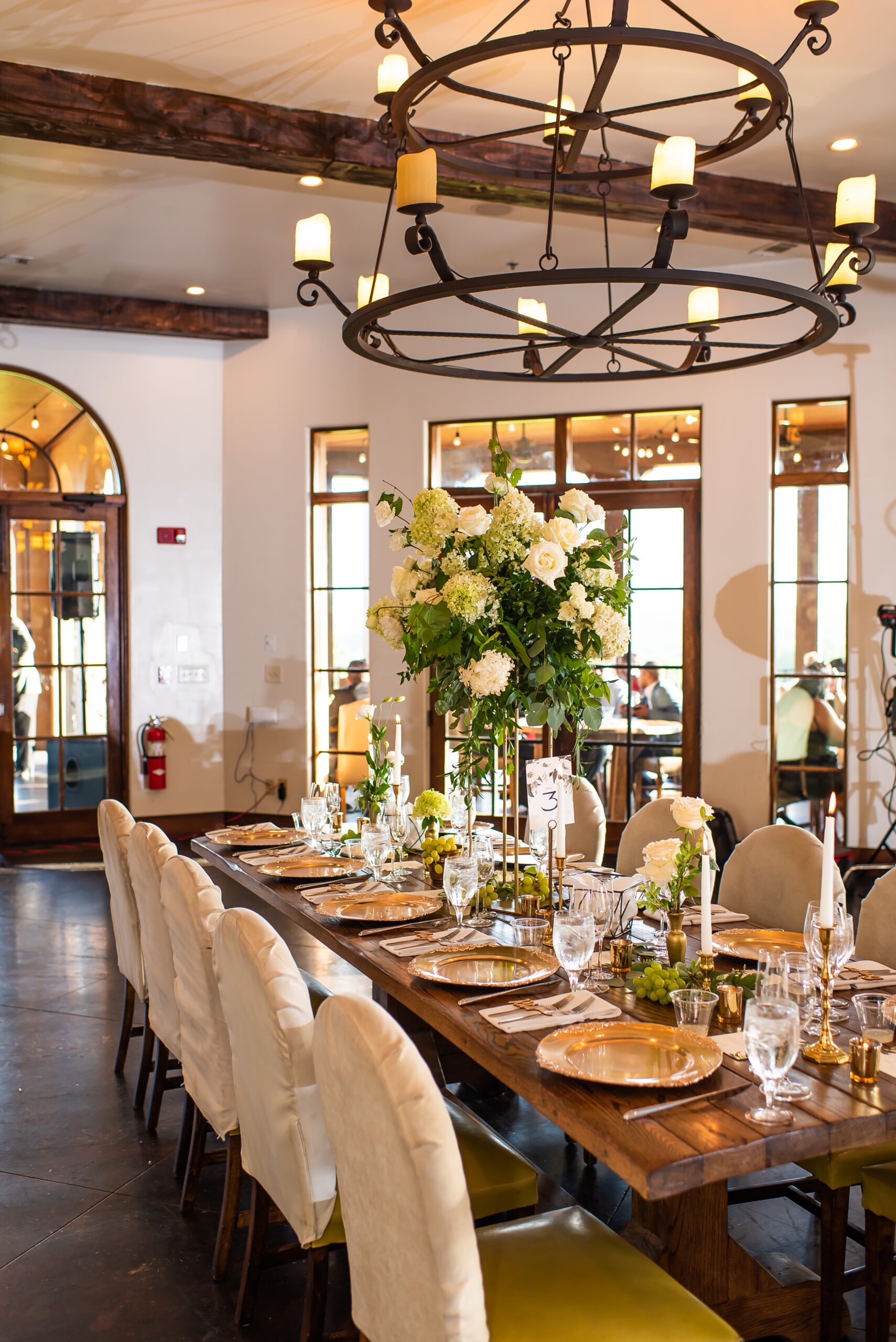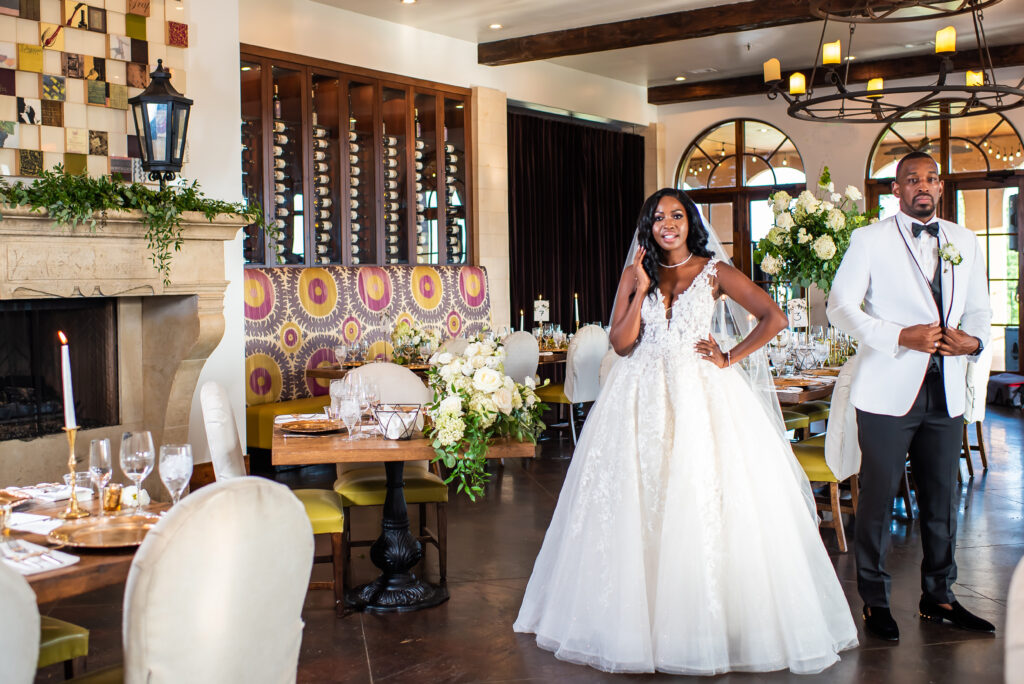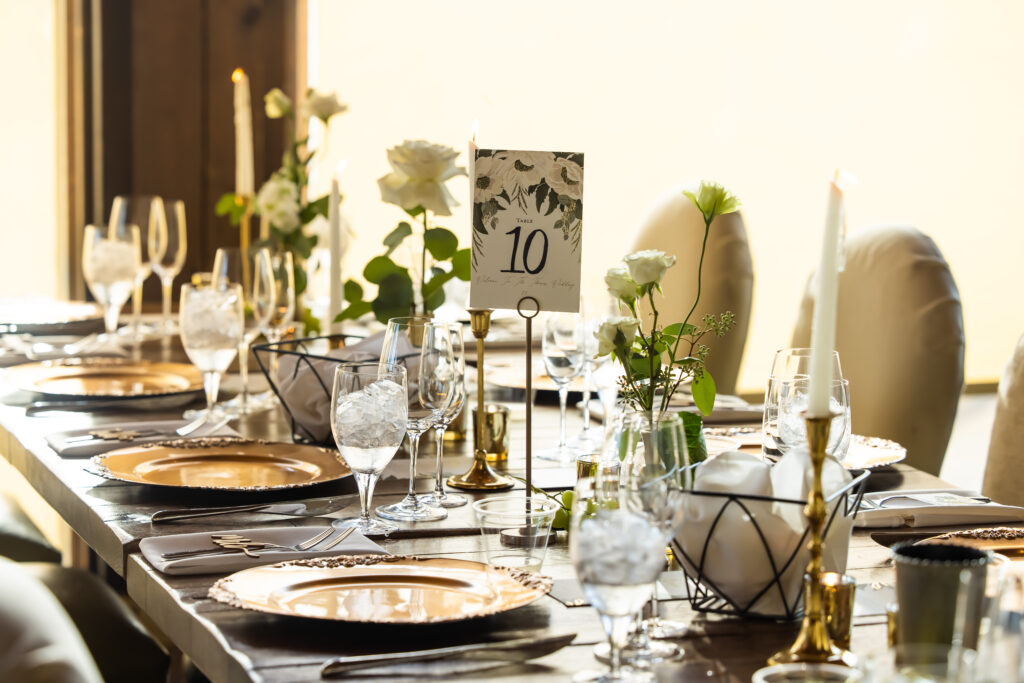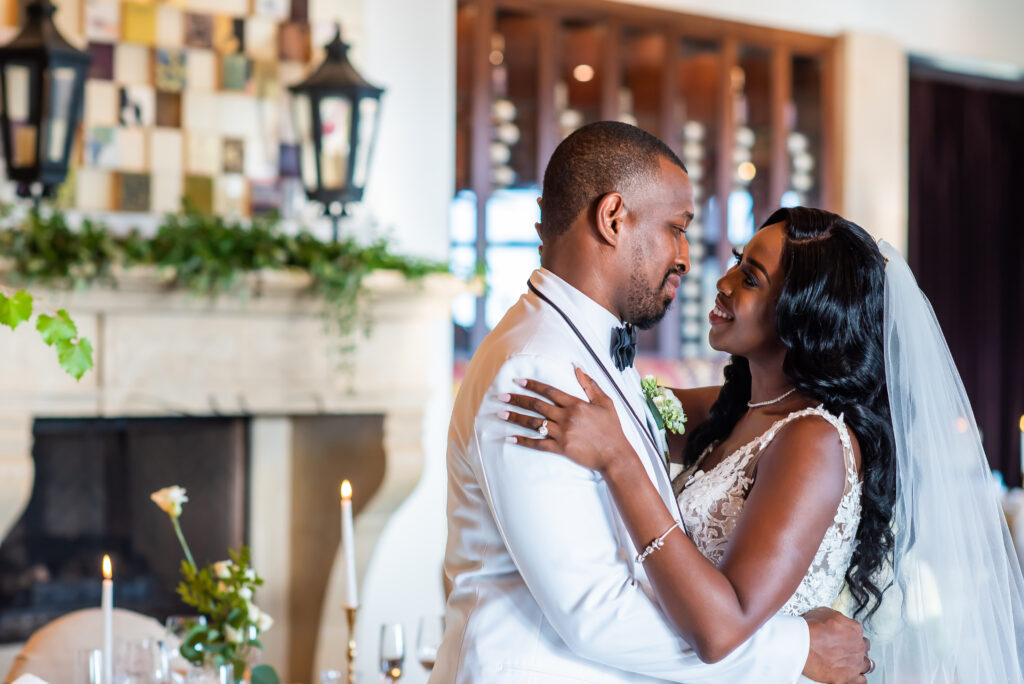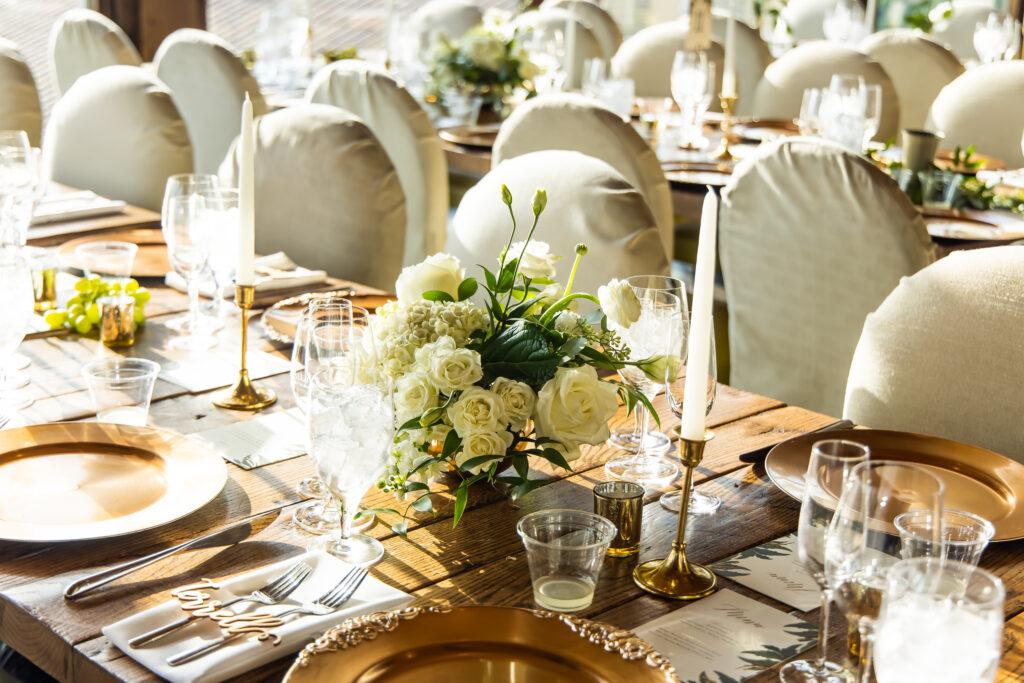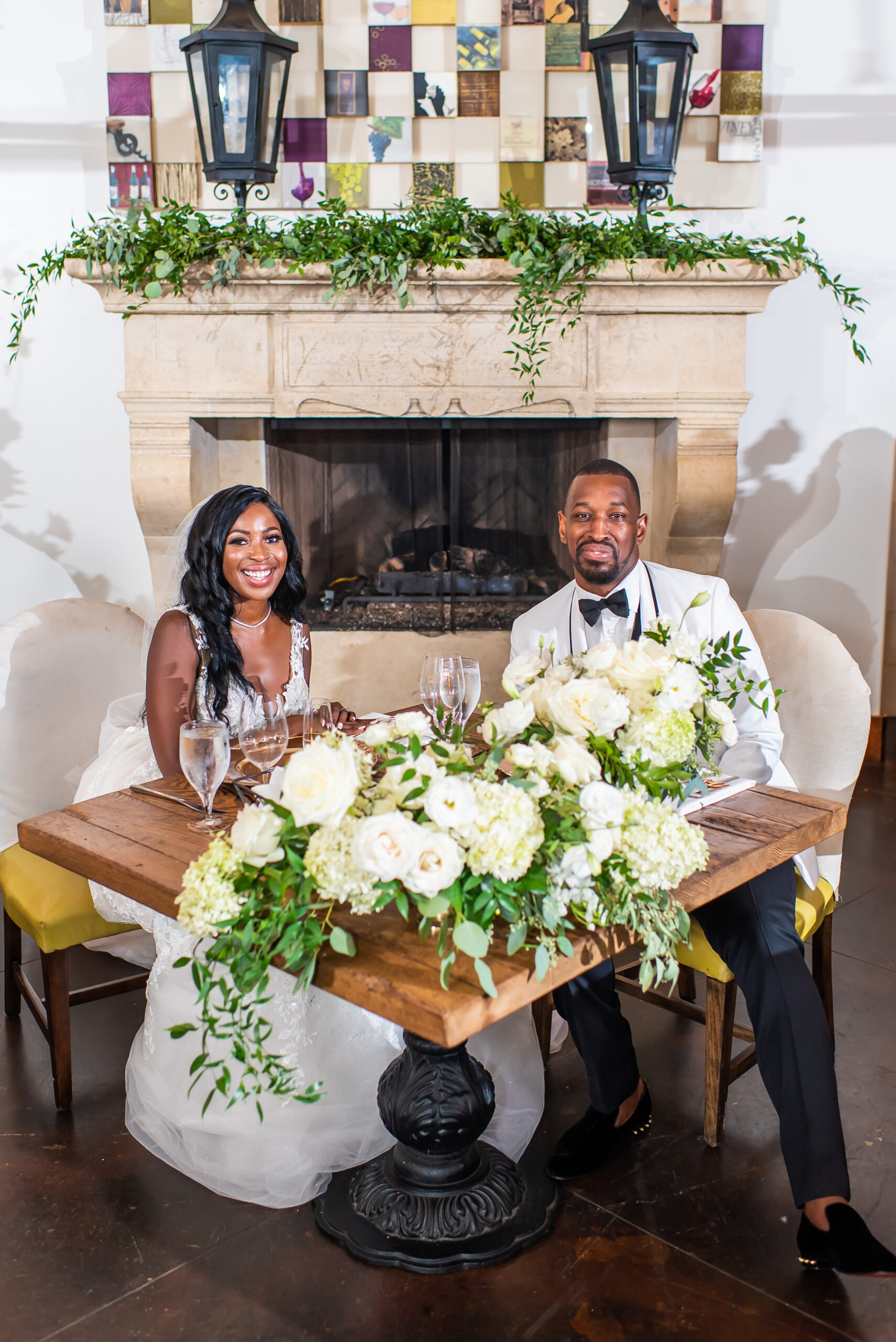 I will be covering our wedding brunch in a separate post.
Make sure to follow my amazing vendors on Instagram.
Flowers: @_mossandclay_
Photographer: @fotosbyfola
Hair: @_visionsofnu
MUA: @beautyarchitect
Videographer: @therealtonycash @parkhillmultimedia
Entertainment: @crystallinecreative @3cheersproductions
Cake: @gimmecakeandevents
Car Service: @fortuneluxuryconcierge
Wedding Stationery: @minted Food truck: @loveatfirstbiteatl