This recipe is sponsored by The Dairy Alliance. All ideas are my own.
Happy Holidays! Christmas just isn't Christmas without these—they're the most wonderful cookie of the year! Step up your cookie game this year with this recipe: Peanut Butter Blossoms. These cookies are topped with a Hershey's Kiss, and they are perfect to snack on while entertaining guests this year.
Even if you are like me and you aren't the best baker, this recipe is simple and not intimidating.
You have three legit reasons to create this cookie: They're easy to make, super cute, and peanut butter + chocolate are a must-have! These cookies will be perfect not only for entertainment purposes, but they're ideal for Santa, a holiday cookie exchange, or just snacks for the family.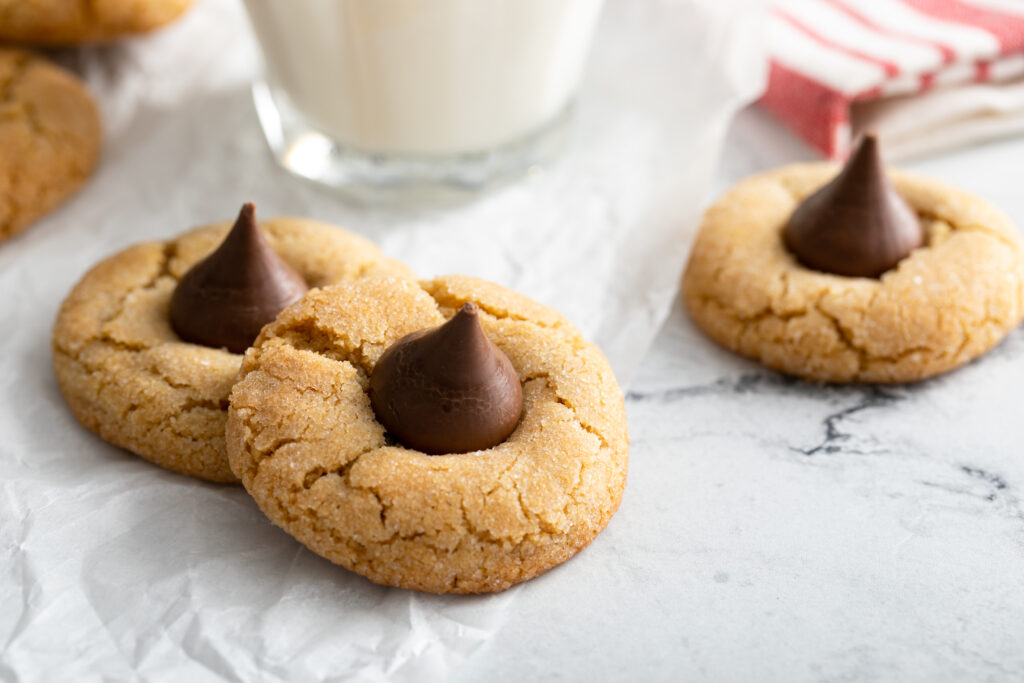 Peanut butter cookies topped with a chocolate candy piece are always a hit. For this recipe you will use dairy products, butter, and milk. So your cookies will usually be good for up to five days after baking.
Fun fact: Did you know wedding receptions in Pittsburgh have featured cookie tables, laden with dozens of homemade old-fashioned offerings like Lady Locks, Pizzelles, and Buckeyes?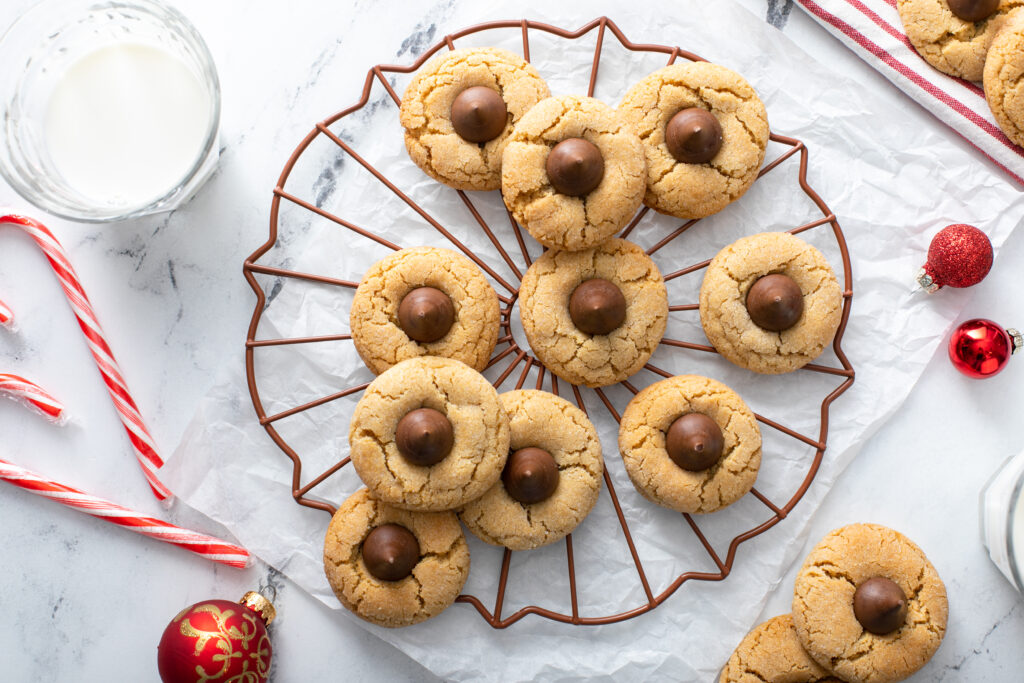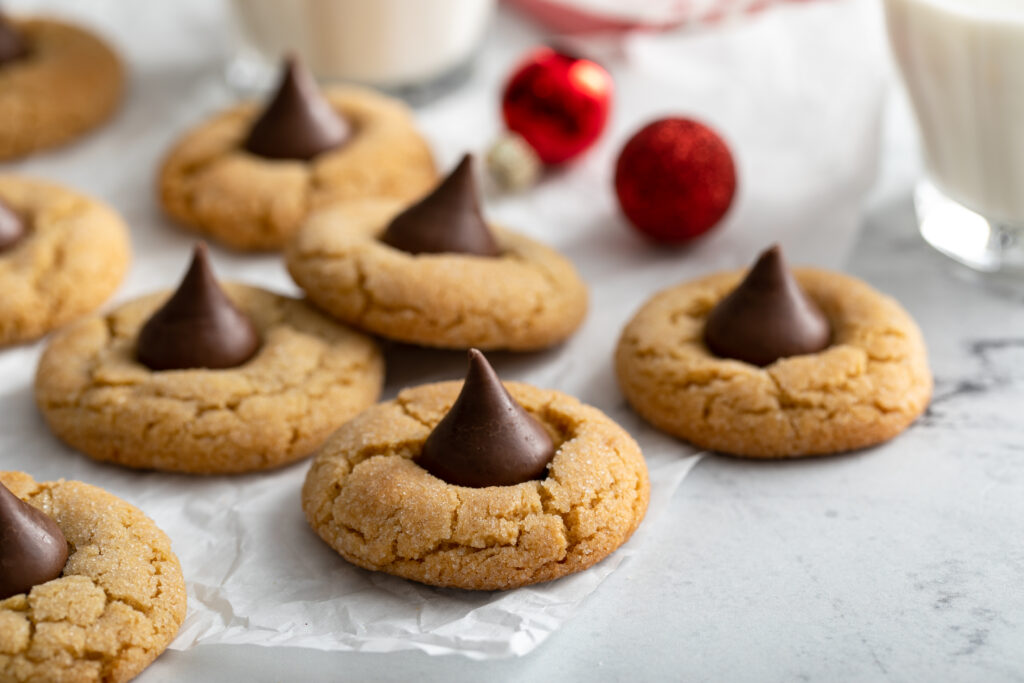 Recipe: Peanut Butter Blossoms
Yields 36-40 cookies
Prep time: 25 min
Cooking time: 10 minutes
Ingredients
• 1/2 cup granulated sugar
• 1/2 cup packed brown sugar
• 1/2 cup creamy peanut butter
• 1/2 cup butter, softened
• 1 egg
• 2 tbsp milk
• 1 tsp vanilla extract
• 1 3/4 cups all-purpose flour
• 3/4 teaspoon baking soda
• 1/2 teaspoon baking powder
• Additional granulated sugar or colored sparkling sugar green or red
• 36-40 milk or dark chocolate candy kisses (about one 9-ounce bag)Directions
* Preheat oven to 375°F. * In a large bowl (or a bowl of a stand mixer), add 1/2 cup granulated sugar, brown sugar, peanut butter, and butter.* Beat with mixer until combined and pale, about
2 to 3 minutes. * Add egg, milk, and vanilla.* Mix on medium speed until well combined.
* In a separate bowl, whisk flour, baking soda, and baking powder. * Add the butter and mix and mix until cookie dough forms.
* With a small cookie scoop, shape tablespoons of dough into balls, then roll in granulated or sparkling sugar. * Place balls on cookie sheets covered with parchment, and place balls about 2 inches apart.
* Bake 8 to 10 minutes, or until edges start to brown.* Immediately press (1) chocolate Hershey's Kiss candy piece in center of each cookie. * Remove cookies from cookie sheet and place on a cooling rack.* Serve and enjoy!
Happy new year, friends!