Somehow after living in Buckhead for over a year, I've never been to the Kale Me Crazy that shares retail space with one of my favorite grocery stores, wine retailer, and dog-treat shops. Maybe other people can relate, but I was under the impression that they were strictly a juices-only establishment. I rarely admit to being glad about being wrong, but in this case having a chance to find out that not only does Kale Me Crazy serve really great, healthy juices (#duh), they also offer much-needed (for me at least) light meals that are also filling– perfect when it feels like you're indulging in #allthefood during the holiday season.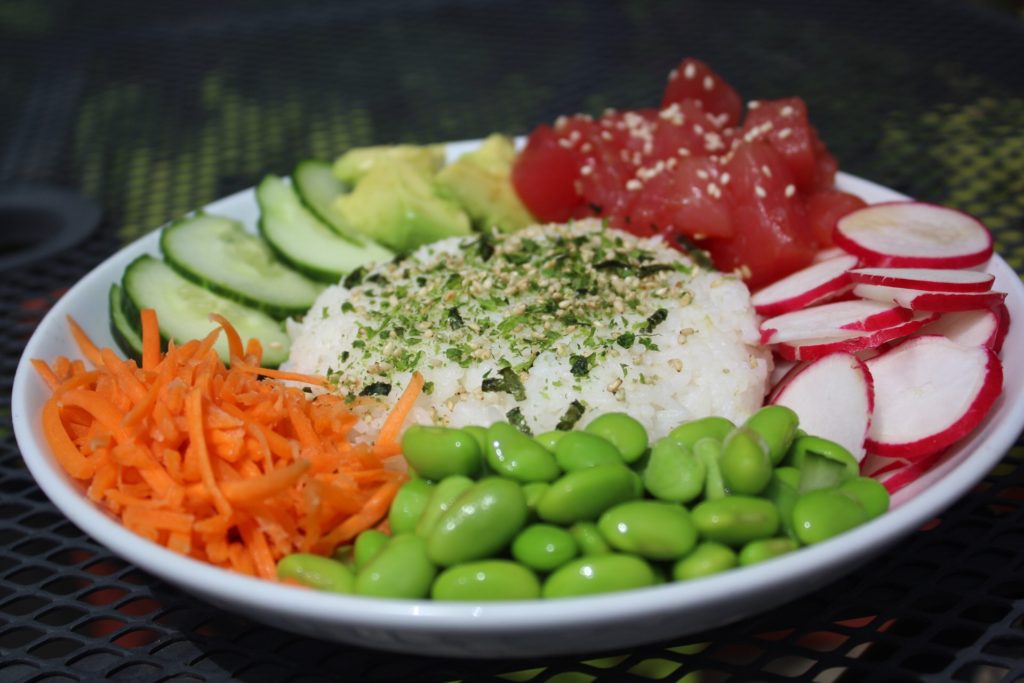 I've been eating at some great restaurants lately, which is lovely and not something I'll complain about anytime soon, but on a recent night flying solo, I needed an easy dinner that someone else put together, and because I hadn't made time to go grocery shopping, I needed something healthy for breakfast. Luckily, Erica reminded me I needed to try out Kale Me Crazy, and so the stars aligned. I was little overwhelmed by the detailed menu when I first walked in, but luckily, the entire staff was super-patient and helpful.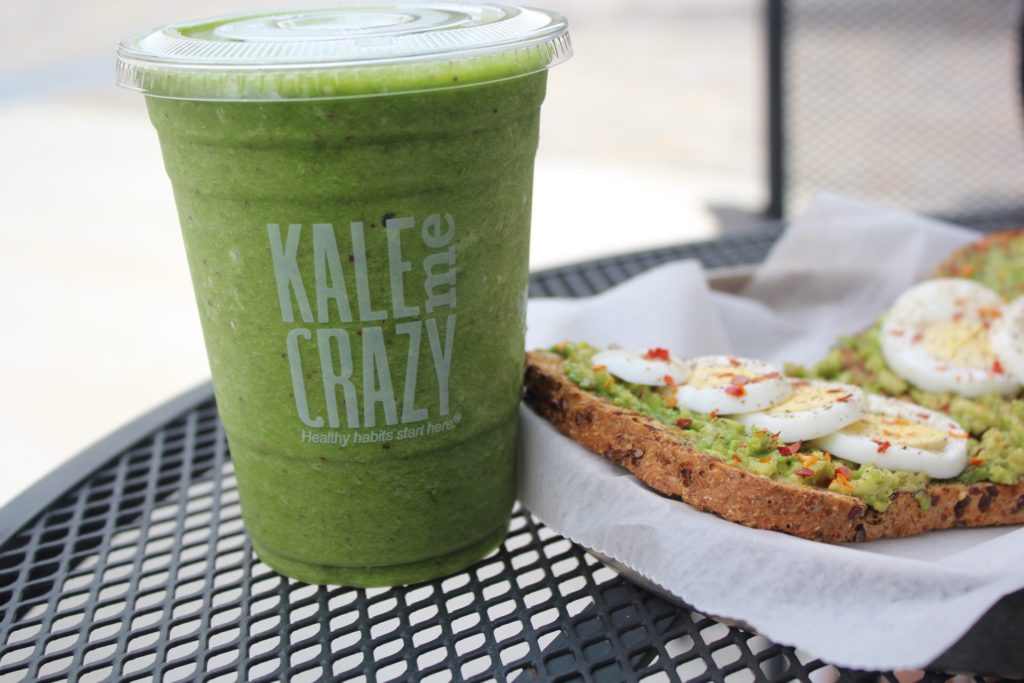 My heart skipped a beat when I noticed they had a pear-apple salad on their menu. KMC's is a variation on something my stepmother always makes at the holidays and it truly is one of my favorite things. Goat cheese, dried fruit, nuts, and balsamic vinegar are just happy words for me. Because I actually was hungry that evening, I opted to make my salad a combo and pair it with the chicken pesto wrap. This turned out to be an excellent choice, because not only was the salad fresh and flavorful, the wrap reminded me of a lightened-up chicken parmesan. I went to bed full, but feeling super-virtuous and healthy.
The next morning, I treated myself to a one-two punch a Kale Me Crazy shot and juice. I'm a sucker for anything made with fresh ginger, so I figured The Painkiller was the shot for me. Real talk: I love acid and ginger, and The Painkiller has those in spades. It's best just to toss it back, but if you're concerned about the flavor, you could probably cut it with a little bit of plain, sparkling water. I went four-for-four in good decision making with my choice of The Glow juice. Sweet and tart, it actually ended up being a nice breakfast option, and I was able to feel full and alert until lunch.
Kale Me Crazy is a fun, slightly funky, neighborhood health haven, and while splurging on their really good juices is not something in my budget for every day, I will definitely be back on those nights when I just need a great and light dinner. If you need to reset after a lot of holiday indulgence, you should definitely check out KMC's cleanse packages (after checking in with your MD or licensed nutrition professional); there are one-day and three-day cleanses, depending on how naughty or nice you were this winter.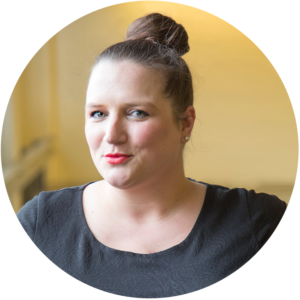 Rachel Boyd is an Atlanta native, holds degrees from the University of Georgia and Kennesaw State University, and is a reformed picky eater (still trying to overcome an irrational shrimp-phobia).  Non-cooking-related passions include her Great Dane-Bulldog mix, volunteer work, and half marathons with the Atlanta Track Club, bourbon, binge-watching detective shows, reading all the books, learning French, cute bearded dudes, and spending time on her best friend's farm.