Although she may have never predicted where her path would lead her, it was only a matter of time before Chef Razia Sabour took the food world by storm. I've loved learning about her journey:
Why did you decide to become a chef? In 2010, I desperately needed a change in my schedule. I had been a Social Worker for nine years. My work schedule often prevented me from being present with my daughter. I was begging the universe for a change in my schedule, but I began to have visions of myself in a chef coat and overtime acted on those visions. That was eight years ago.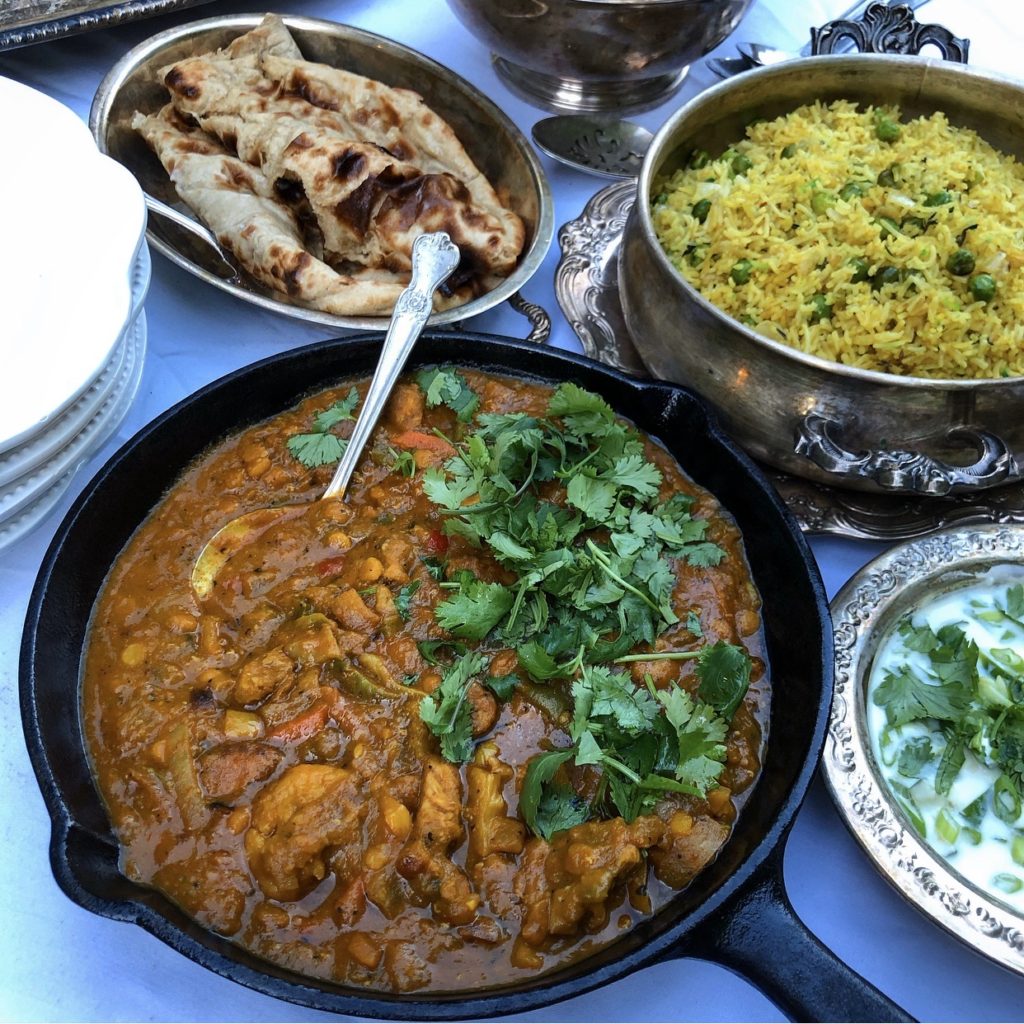 If you weren't a chef what would you be? If I weren't a chef, I would be an Interior Designer. I enjoy styling and organizing spaces, especially making houses feel like home. Food styling is my most natural artistic outlet.
What inspires you? Food in general inspires me. The colors, textures and being exposed to new ingredients or new ways to use ingredients. I enjoy traveling to explore different cuisines and learn food culture and cooking techniques from other countries or cities and restaurants within my own country.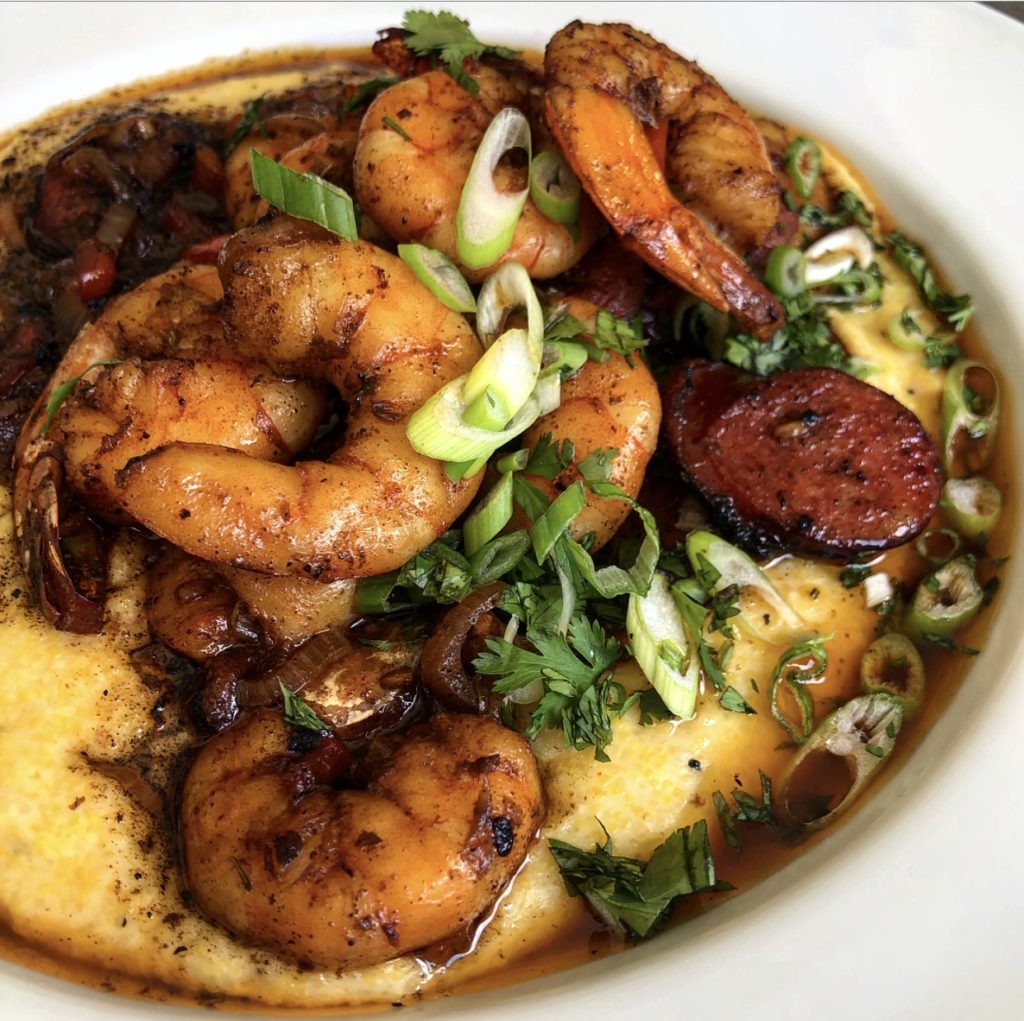 In three words, describe yourself? Family oriented, compassionate, and artistic.
What advice would you give an up and coming chef? Cook as often as possible; especially when you're not working in the kitchen. Any dish ideas that you have, cook it and photograph it. You don't have to be working in a "cooking" environment to develop your culinary point of view. Hone your skills when you have the freedom and time to get inspired by sourcing ingredients, creating ideas and playing or practicing in the kitchen; no work, just practice and play. Always take a picture or video to measure your progress.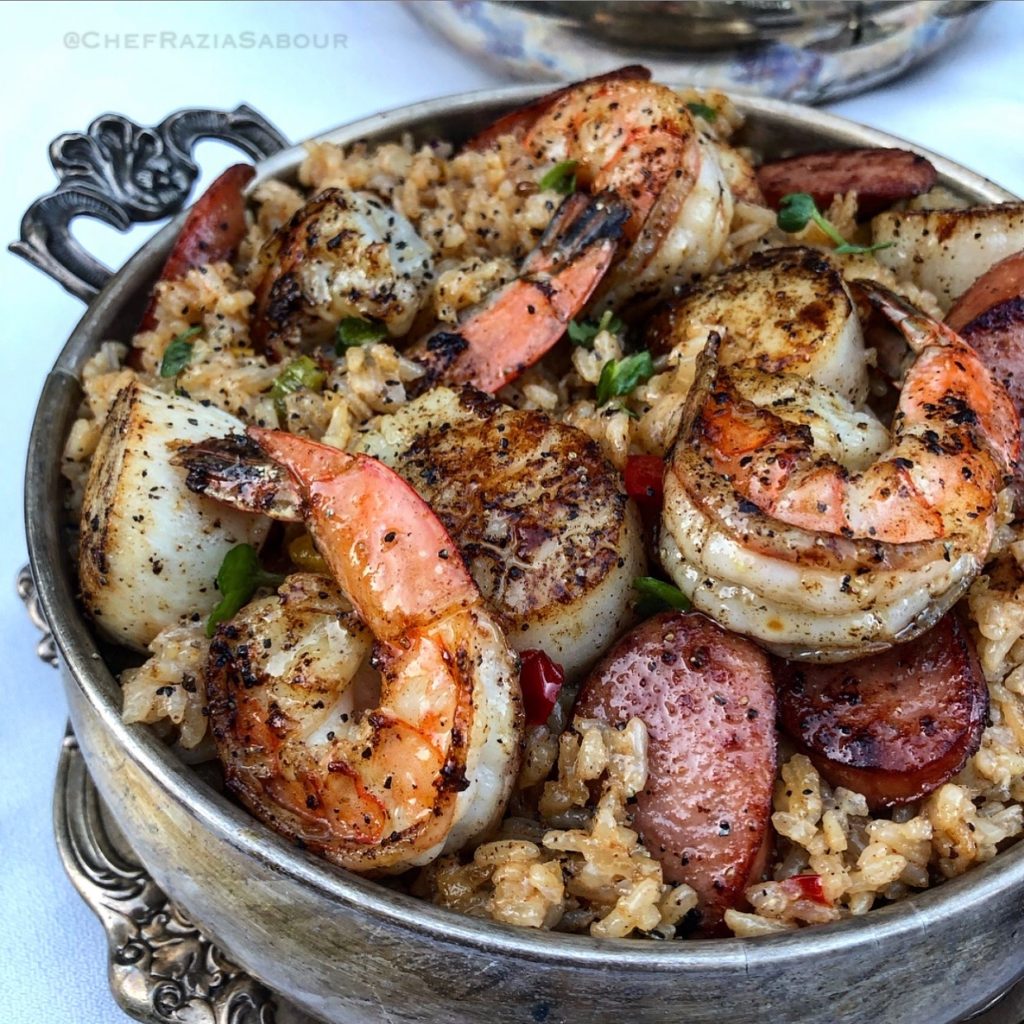 What do you do to stay current with food trends? I research (Google) for inspiration to develop my food and presentation ideas. I'm sure scrolling social media subconsciously influences me. My intention is to source, cook, and present fresh sustainable food, which is maybe currently on "trend", as well. My presentation and plating style is more antique or vintage mixed in with the style of the space or the event theme.
What would be your last meal? My last meal would be Pan-Seared Snapper with Yellow Curry and Basmati Rice; maybe some roasted veggies on the side. 🙂
What is your favorite cuisine to prepare and why? I enjoy experimenting with spices and herbs. I'm more so known for serving well seasoned or "flavor forward" food of any type of cuisine. I'd choose Middle Eastern as my favorite food to prepare because that's what I was raised eating and cooking; it developed my palette, granted me a keen sense of smell and unknowingly, trained me to become a chef. Also, because Middle Eastern Food focuses on blending spices and herbs with other fresh ingredients to develop depth of flavor.
Side note: I believe more people would abstain from consuming animal products if they were informed about how to season food or simply had more access to well seasoned fresh food without animal products. Nothing against eating animal products though…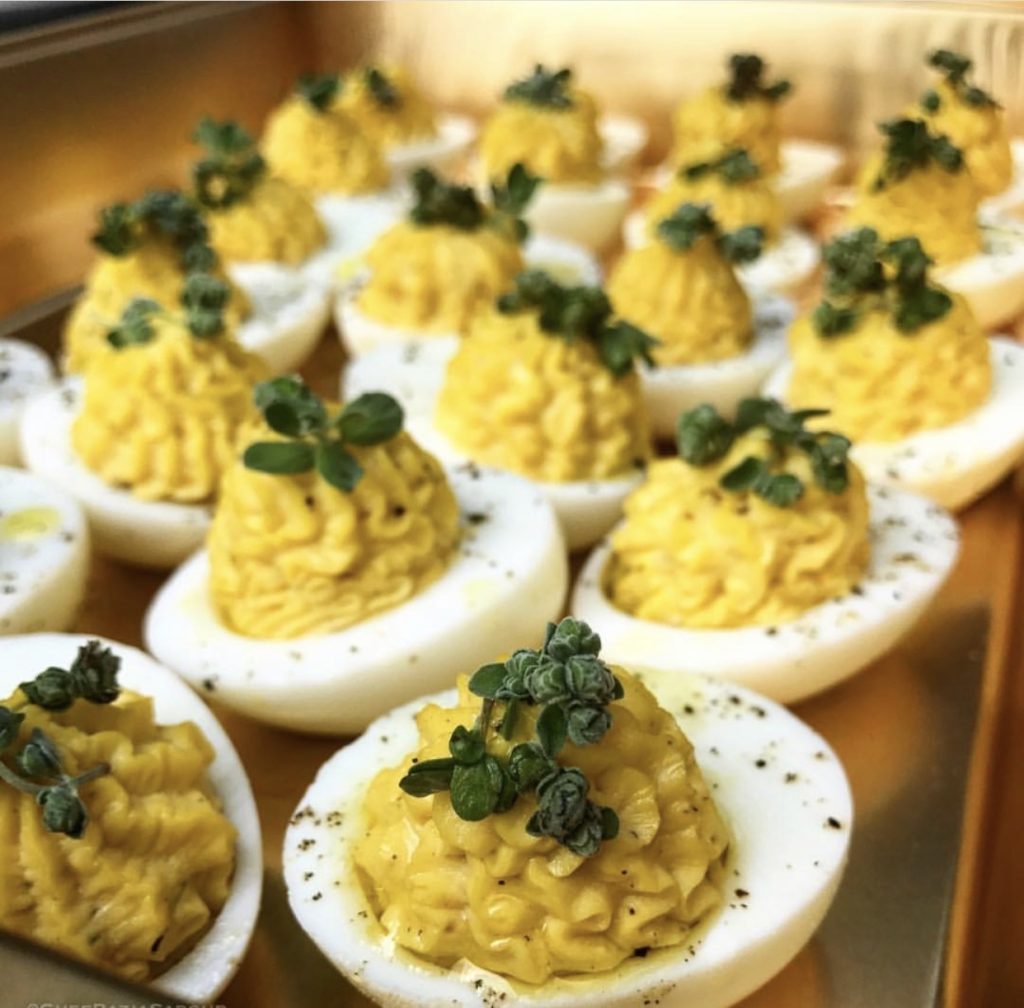 Who is your favorite person to cook for? I enjoy cooking with my sisters, for my family. We have a blast in the kitchen vibing together.
What is your favorite quote & why? "Do it anyway". This quote pops into the forefront of my mind without fail every time I hesitate on an idea, start to doubt myself, or become fearful. It's like a little thought bubble that pushes me to "keep going" because no one really knows how to do it until it's done. We're all moving through things and making strides as we figure it out.
Make Sure To Follow Chef Razia Sabour On Social Media
Yelp: Fuller Food @ChefRaziaSabour
IG: #fullerfood FB: /fullerfood