Eating With Erica Supper Club: World Pulses Day Dinner at The Cook's Warehouse with Chef Jordan Lynn
Last week I had the chance to host a stellar dinner party at The Cook's Warehouse, and I partnered with my friends at USA Pulses and Chef Jordan Lynn.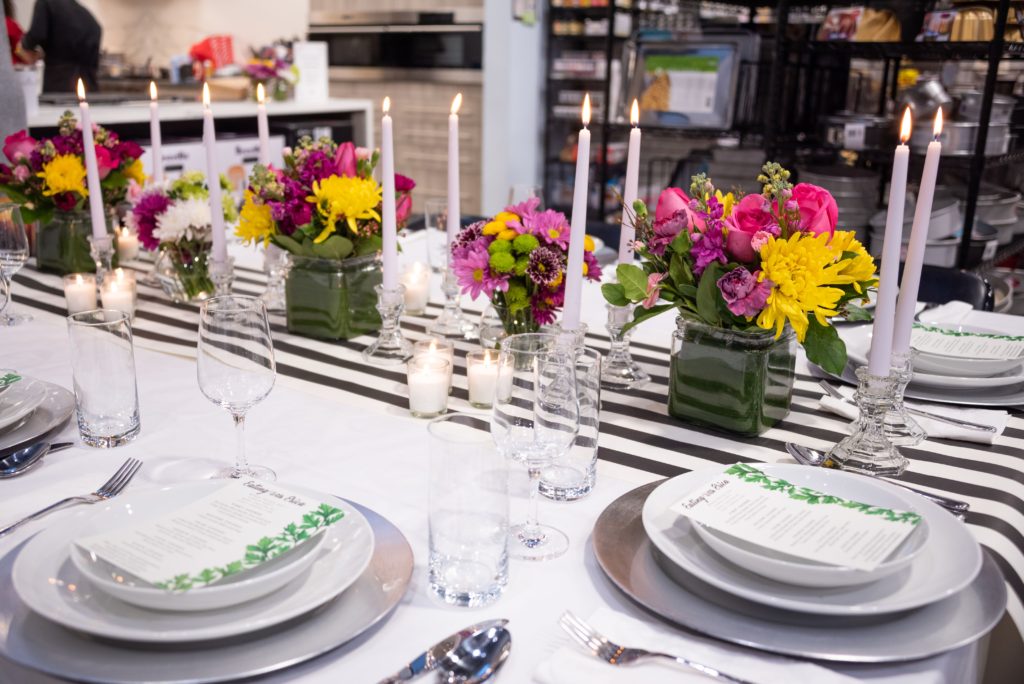 February 10 is 'World Pulses Day,'  so this dinner party was the perfect opportunity to educate the attendees about pulses, while trying a menu that was pulses-based.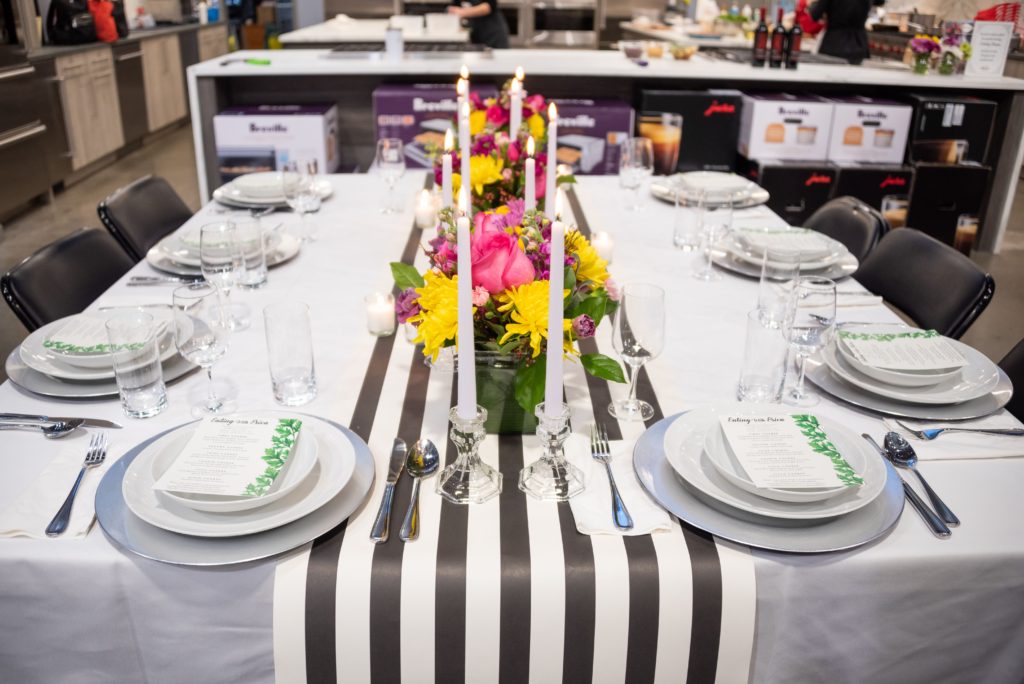 If you're unfamiliar with the term "pulses," they're the plant-based powerhouses known as chickpeas, lentils, dry peas, and beans, which are staple ingredients in many cultures around the world and are a versatile and simple addition to everyday meals. Affordable and nutritious, pulses provide up to 9 grams of protein per half-cup serving and deliver high levels of potassium, zinc, iron, and magnesium.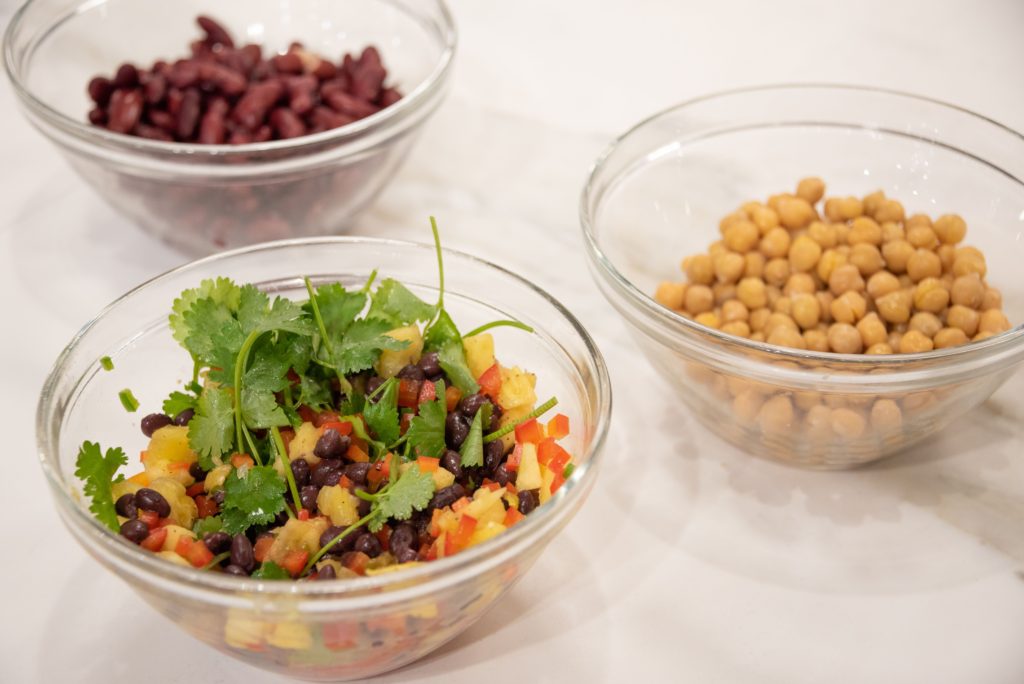 Not only are pulses good for your health, but they are also easy to incorporate into weeknight meals, to-go lunches, or even quick and tasty desserts.  I use them for a  simple, yet sophisticated recipe for pesto basil shrimp with chickpea pasta. 
As a food blogger preparing for a wedding, I have been trying to reduce my meat intake.  I do this by participating in 'Meatless Mondays.'  However, I have been adding more pulses into my diet, such as beans and lentils.  And chickpeas are one of my new favorites.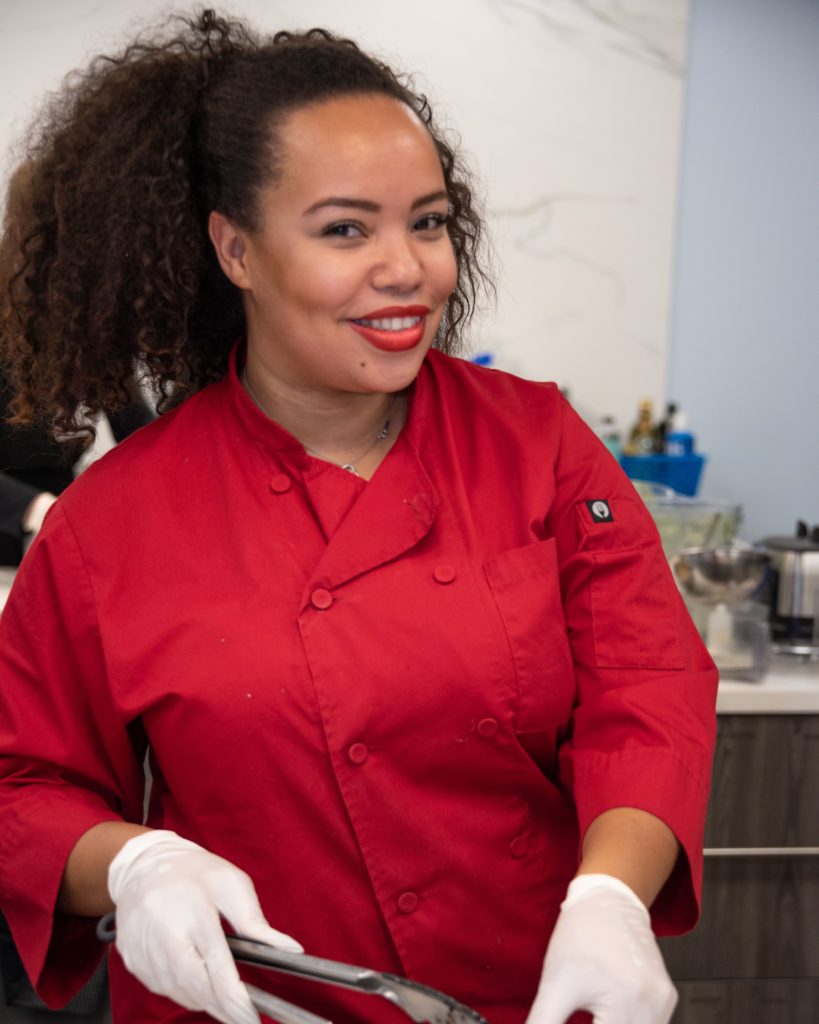 As we all gathered for dinner, everyone, including me, was blown away with the endless possibilities of the dishes that you can create using pulses.  Chef Jordan created black bean brownies, and they were sooooo insanely delicious.  These brownies would have impressed the biggest chocolate lover.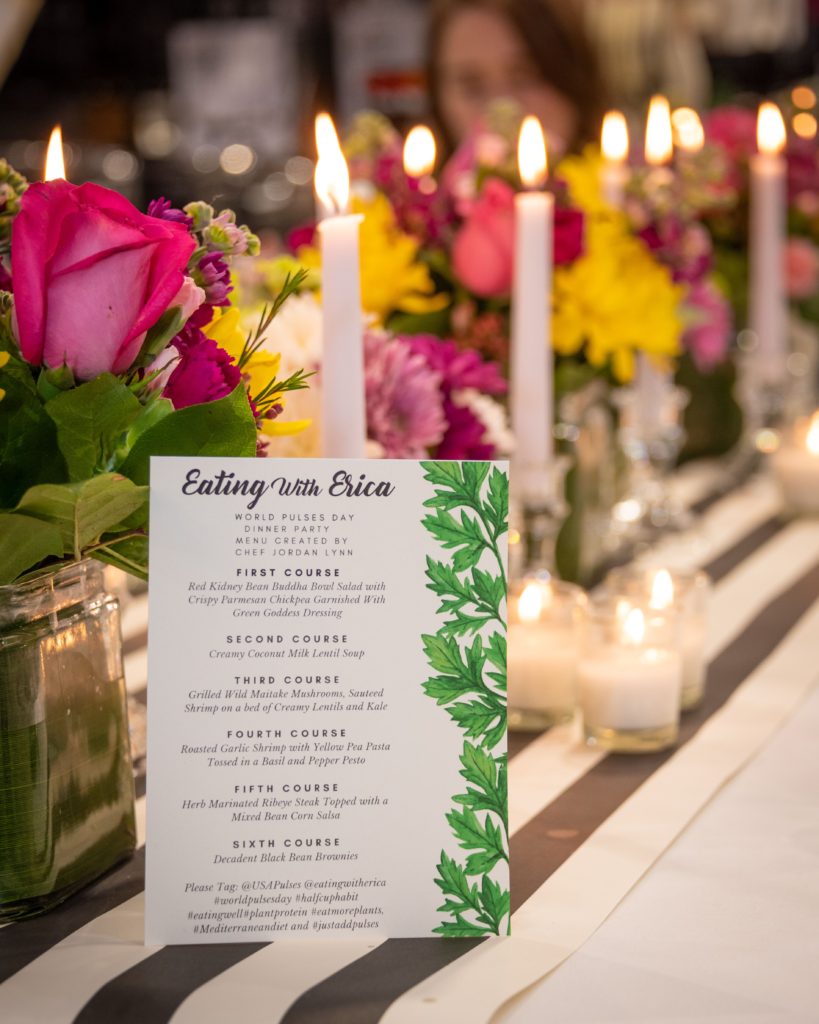 For dinner our menu was as follows: 
First course: Red kidney bean Buddha bowl salad with crispy parmesan chickpea garnish with green goddess dressing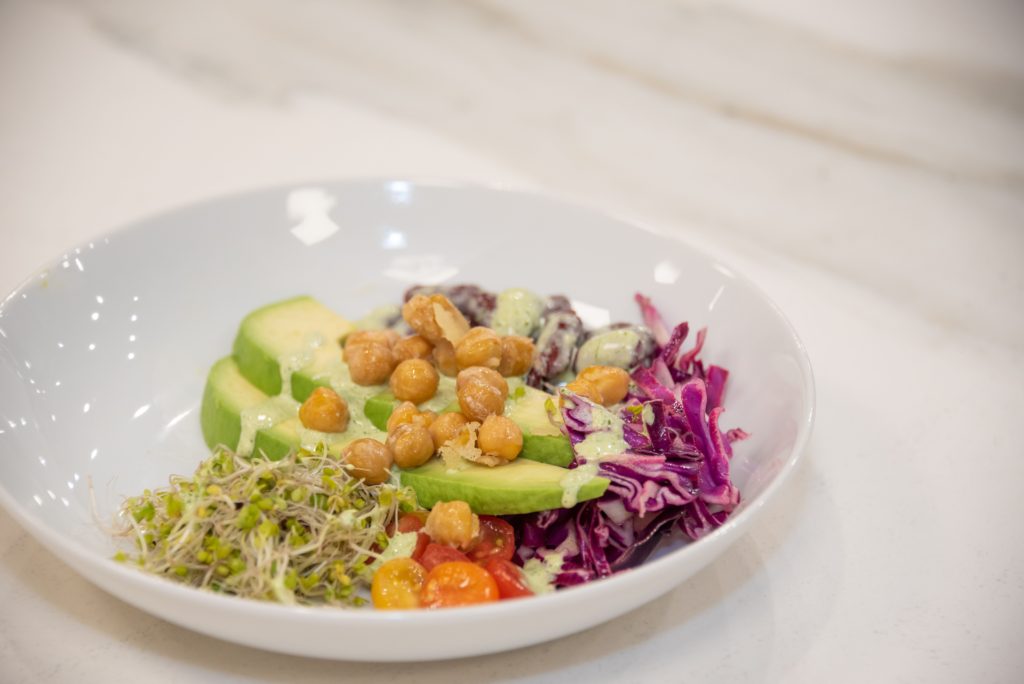 Second course: Creamy coconut milk lentil soup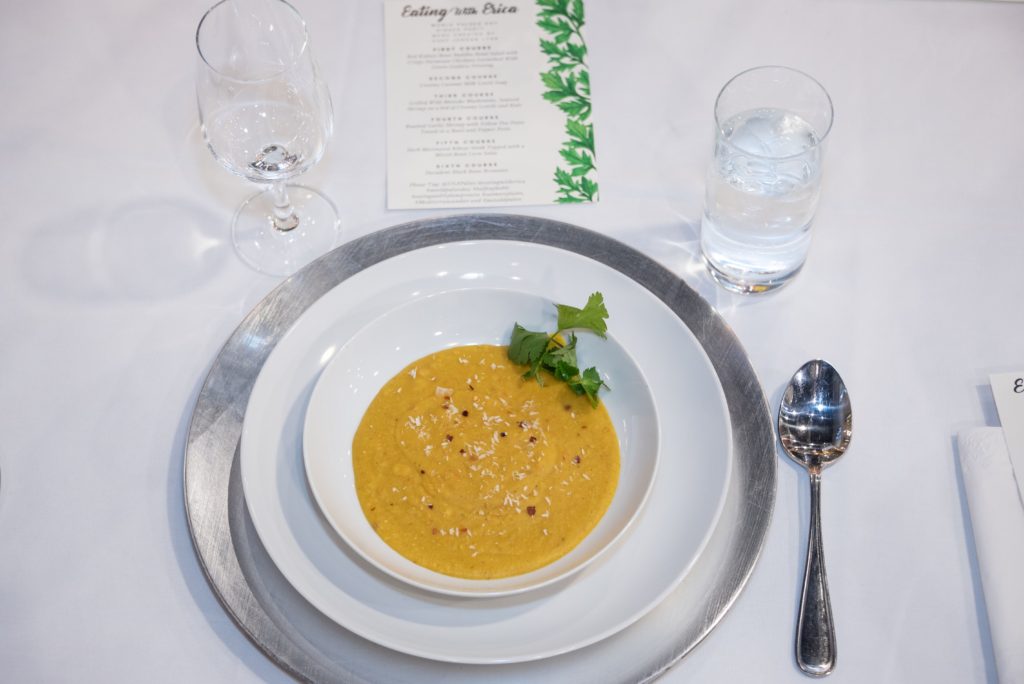 Third course: Grilled wild maitake mushrooms, sautéed shrimp on a bed of creamy lentils and kale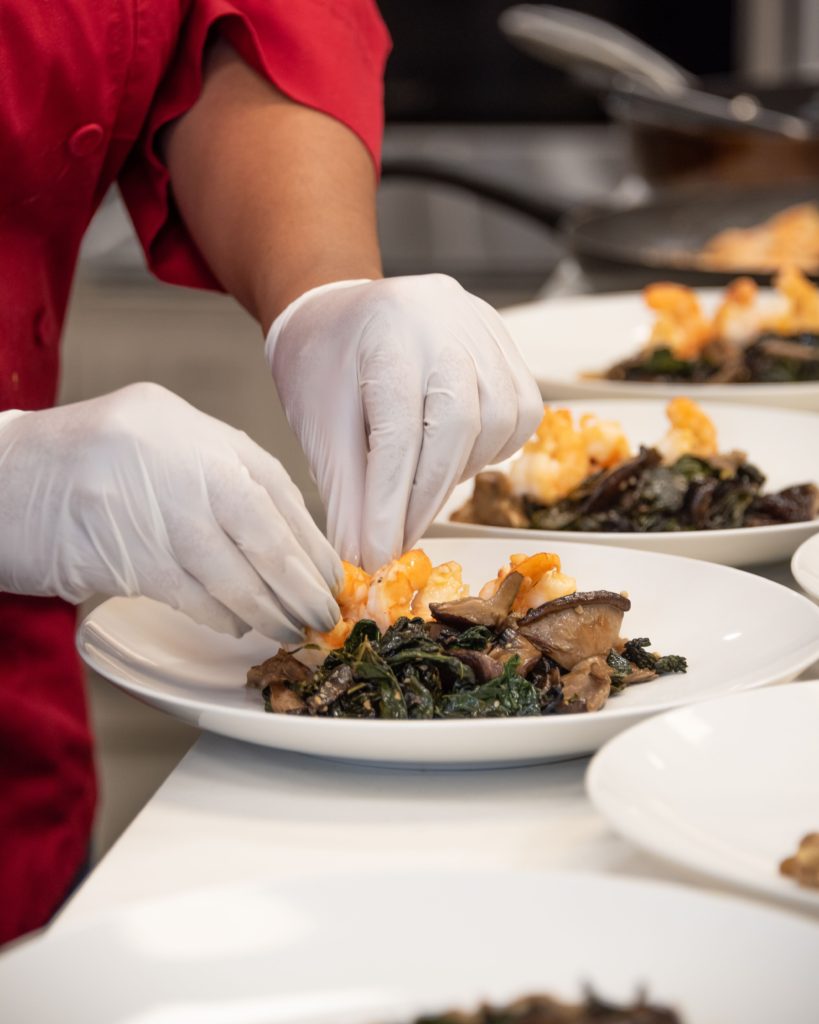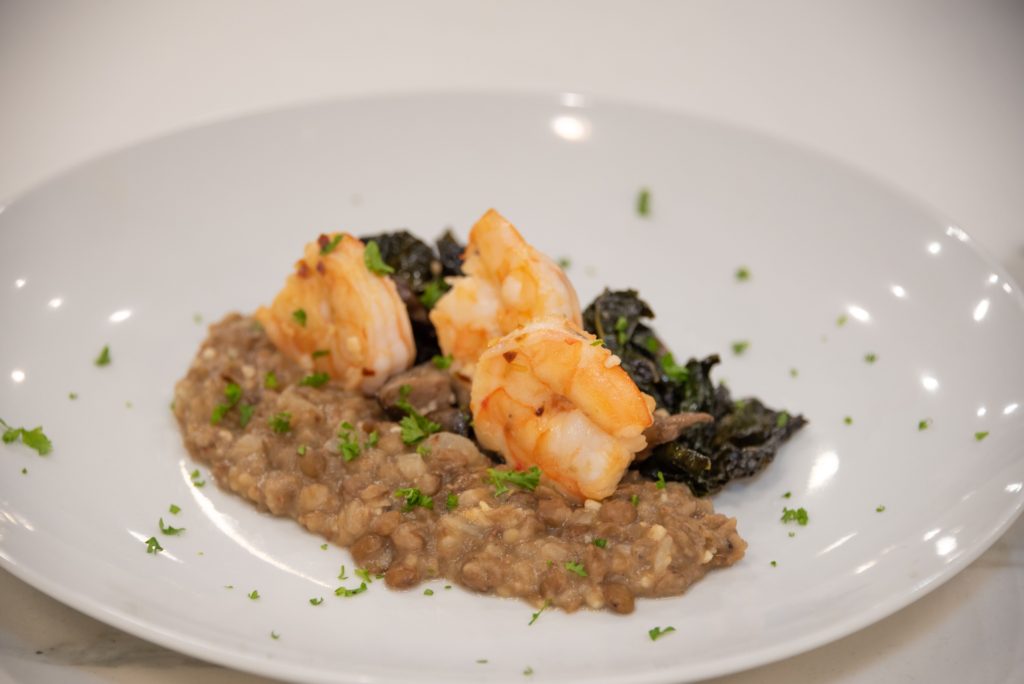 Fourth course:  Roasted garlic shrimp with Banza chickpea penne pasta tossed in a basil and pepper pesto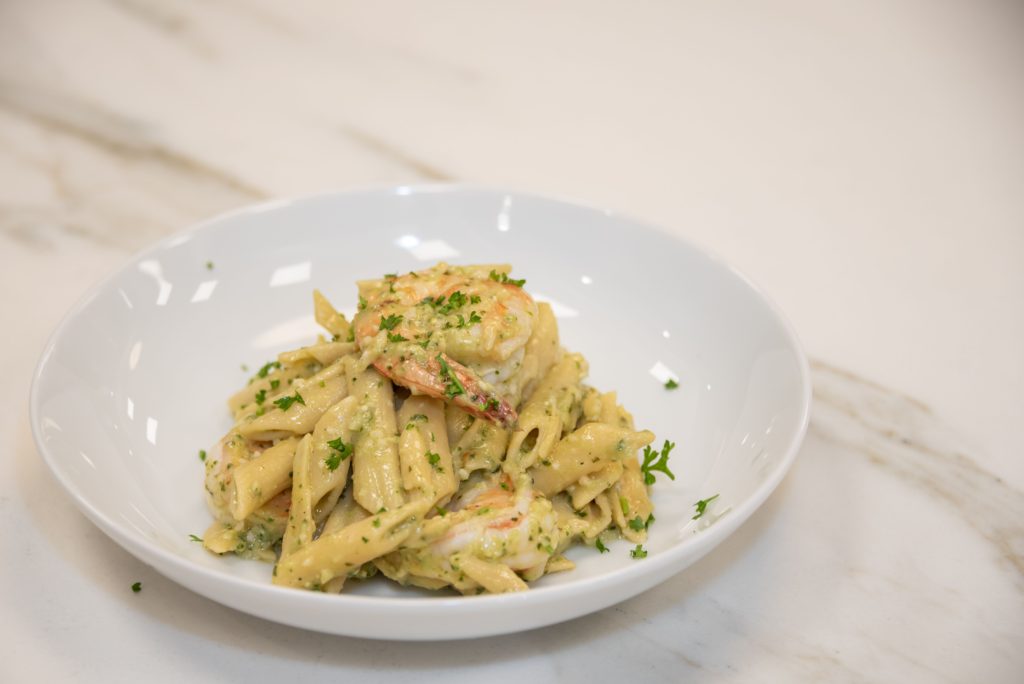 Fifth course: Herb-marinated ribeye steak topped with a mixed bean corn salsa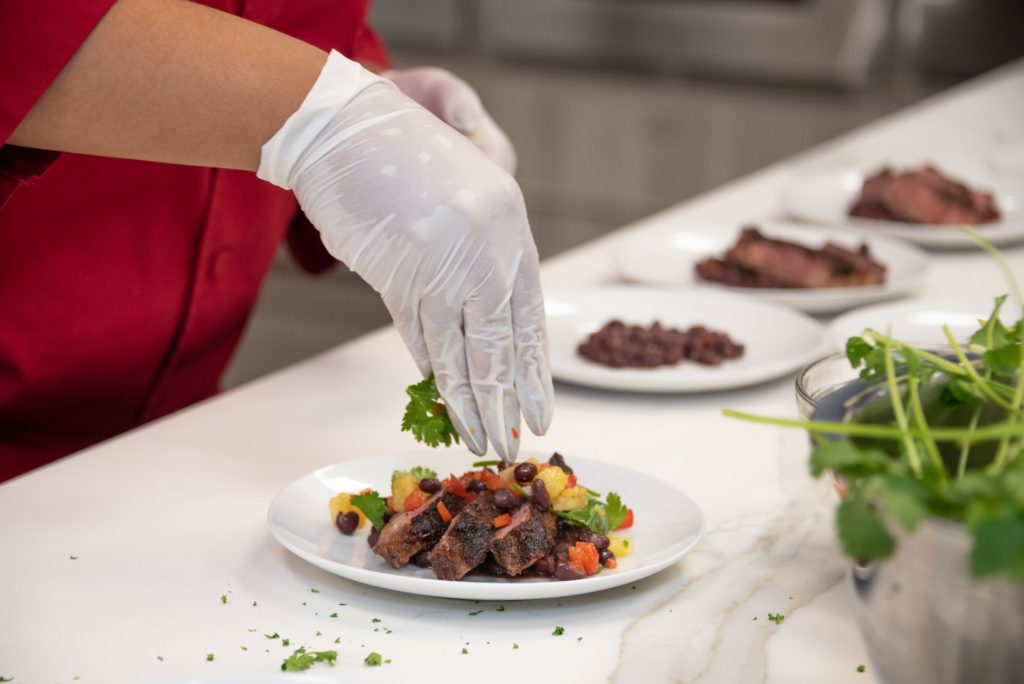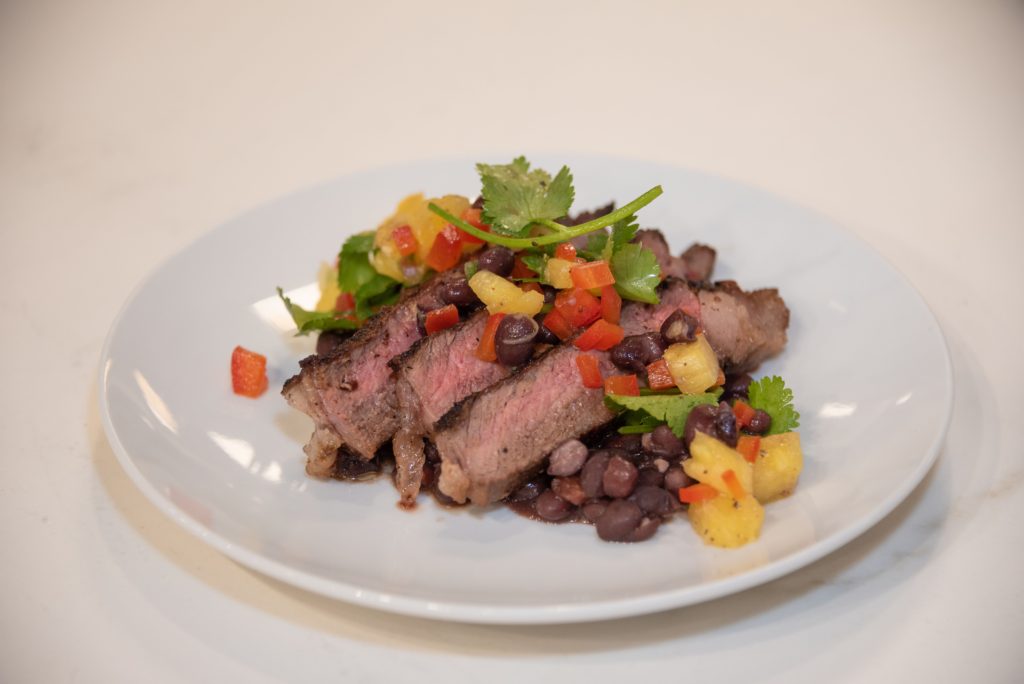 Sixth course: Decadent black bean brownies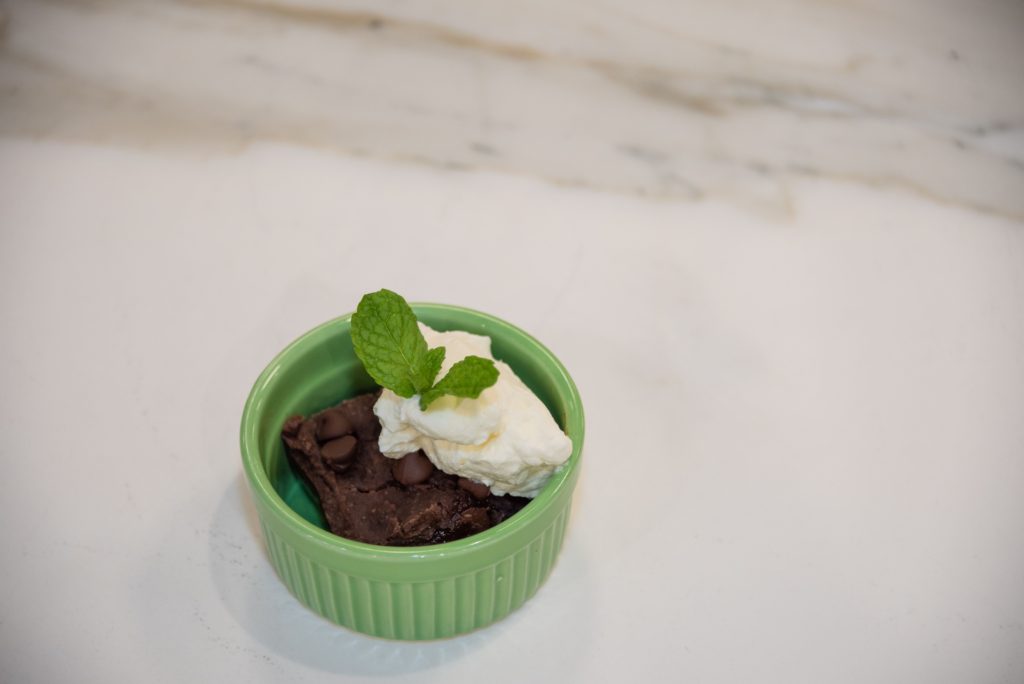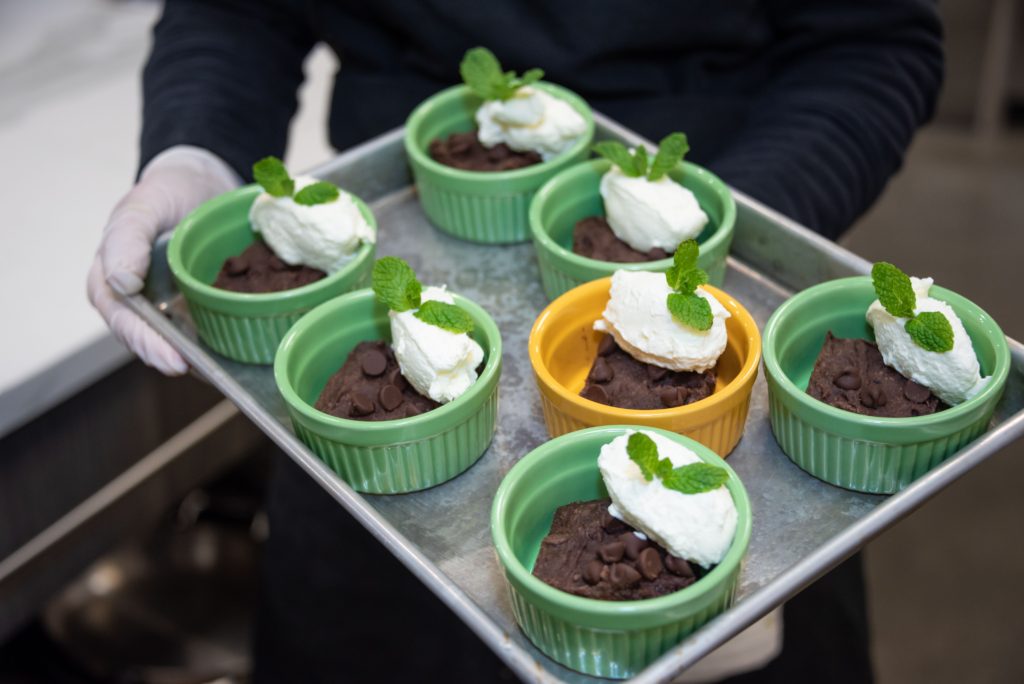 As we tried each menu item, Chef Jordan explained the benefits of pulses.  Each dish was so unique and extremely delightful.  We couldn't believe that pulses could be so filling and flavorful.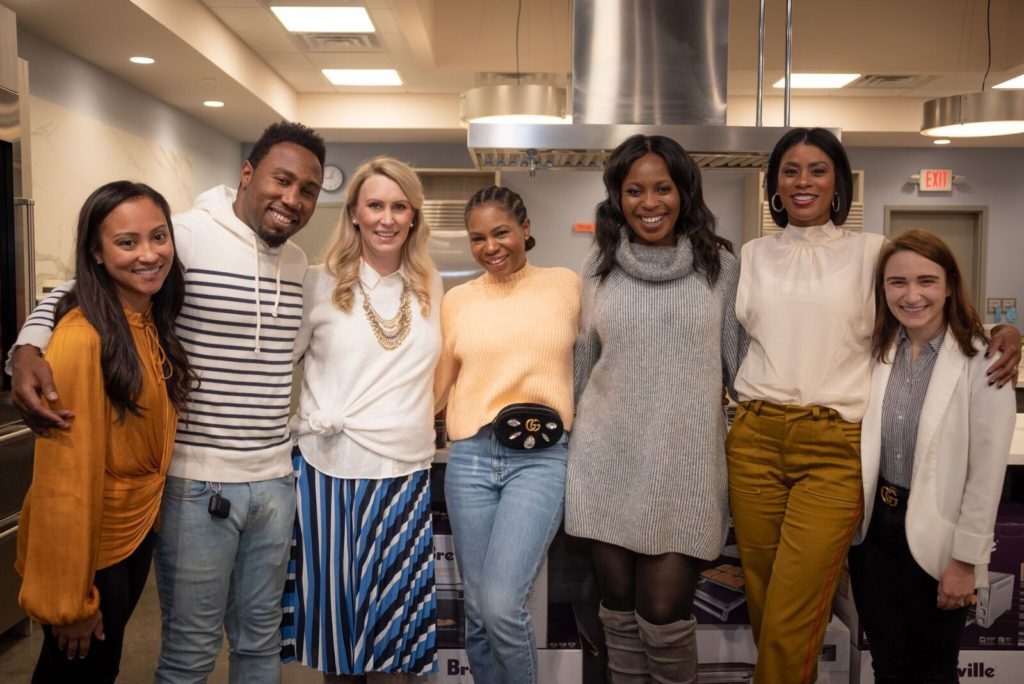 I strongly encourage you to include more pulses into your diet and challenge yourself to try more pulses recipes – starting with a delicious spread on World Pulses Day!  Visit Pulses.org for a ton of easy and flavorful recipes to try and make sure that you follow pulses on Instagram @USApulses, to stay up to date on what's new.