Every September Louisville, Kentucky hosts its annual Bourbon and Beyond Festival. If you like good music, food, and bourbon, obviously, add this festival to your list. We checked out the scene and the style for you, and let's say Louisville showed up to show out. Keep reading to see the Kentucky-chic festival styles spotted @bourbonandbeyond last year.
Rainy weather was consistent, but rich autumnal hues prevailed along with minimalist/vintage inspired on-trend looks.
Check out these Top Louisville Looks from festival weekend at Bourbon and Beyond.
Midi & Mini
@sarah_beth_i and @surruhmazn pose for a picture showcasing their outfits at Bourbon and Beyond. They're sporting a midi length, button-studded dress with combat boots and an auburn-colored corduroy mini skirt with a blue-hued tie dye shirt. Sneakers with the skirt are especially on trend as of late, this duo is rocking the scene. I loved their outfits because of the simplistic yet comfortable color palette that shows as a great transition from the summer to autumn season.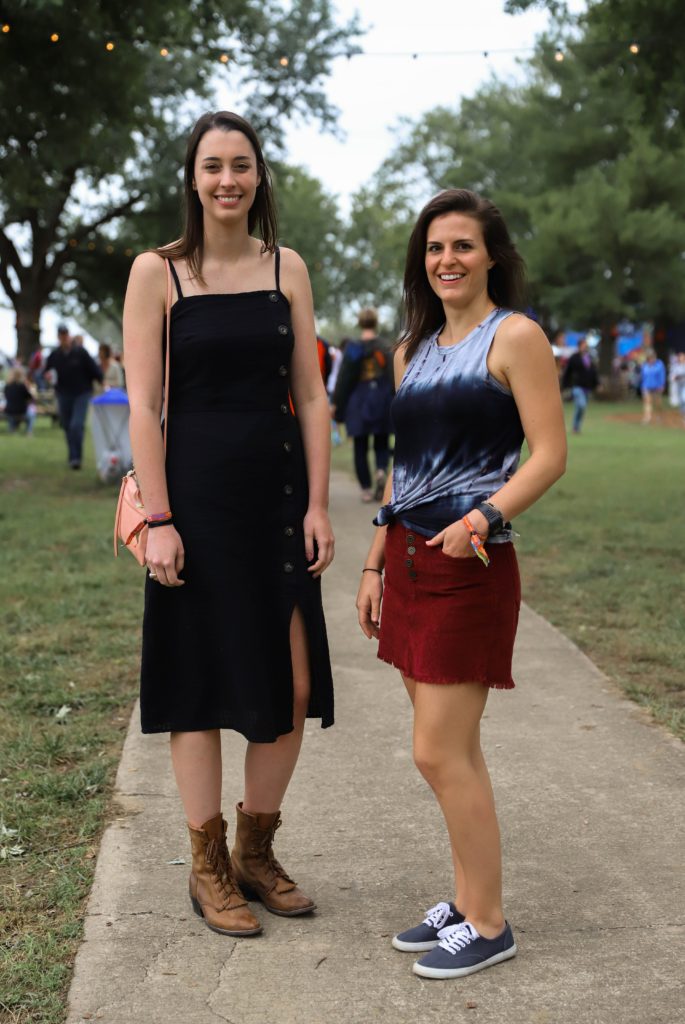 2. Jumpsuits!
@phoebehuntmusic performed at Bourbon and Beyond as one of the artists during the Saturday lineup, then was later spotted wearing a relaxed, minimalist inspired blue jumpsuit. Her look is boho-chic and I love the gold button accents and rope tie belt– perfect for this festival setting.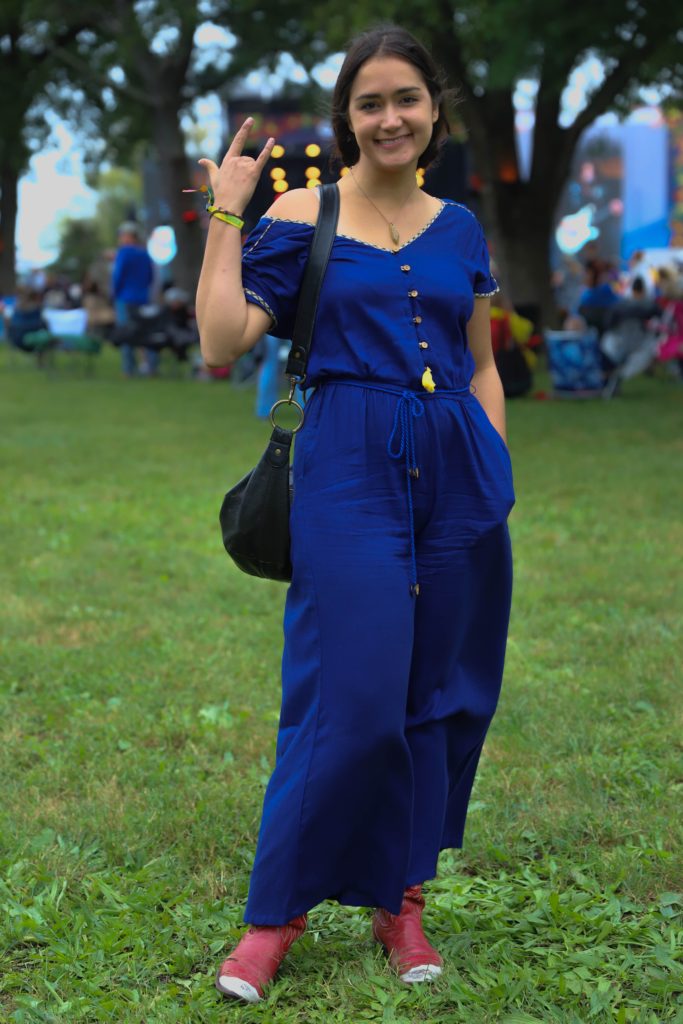 3. Kentucky Coachella!
@saragudgel, @kellynaenae and @ajustice19 pose for a picture in their Coachella-inspired festival getup. Flower crowns, flower prints, crochet and duster sweaters, ripped jeans and all– these girls have it going on. From the cowgirl boots to the crop tops, Bourbon and Beyond wasn't ready for this entourage.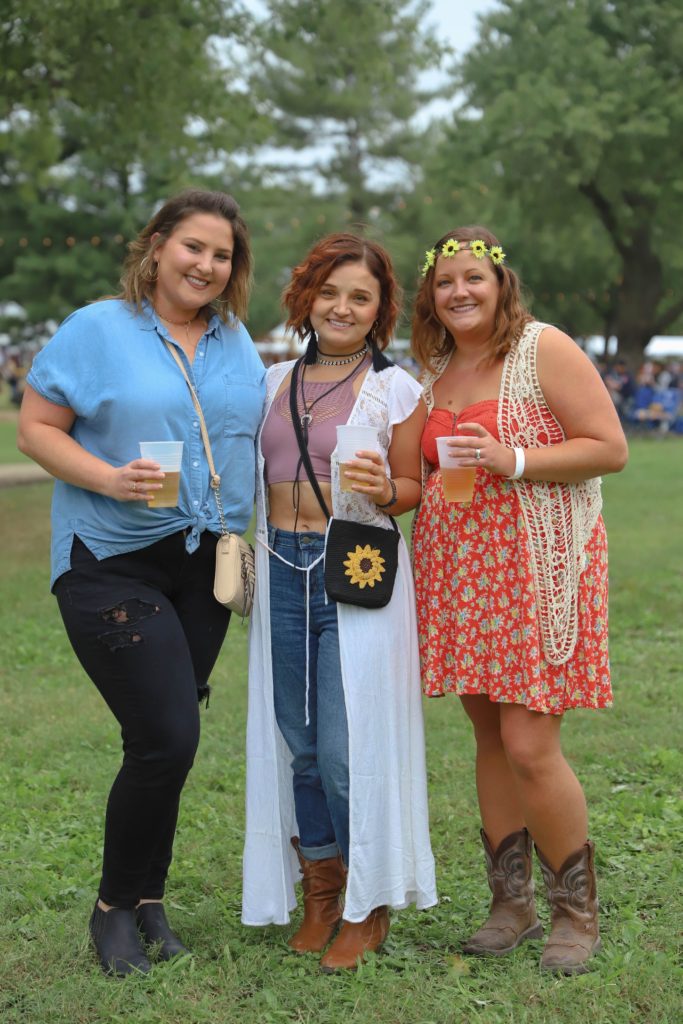 4. Vintage Vibes
@windowlessvan_69 strikes a pose at Bourbon and Beyond wearing tight ripped rocker jeans, paired with a dated denim jacket he dug out of his father's closet. I love the added retro buttons, this choice enhances the look and brings the vintage back to life. Black boots and an 80's concert tee, why isn't he on stage too?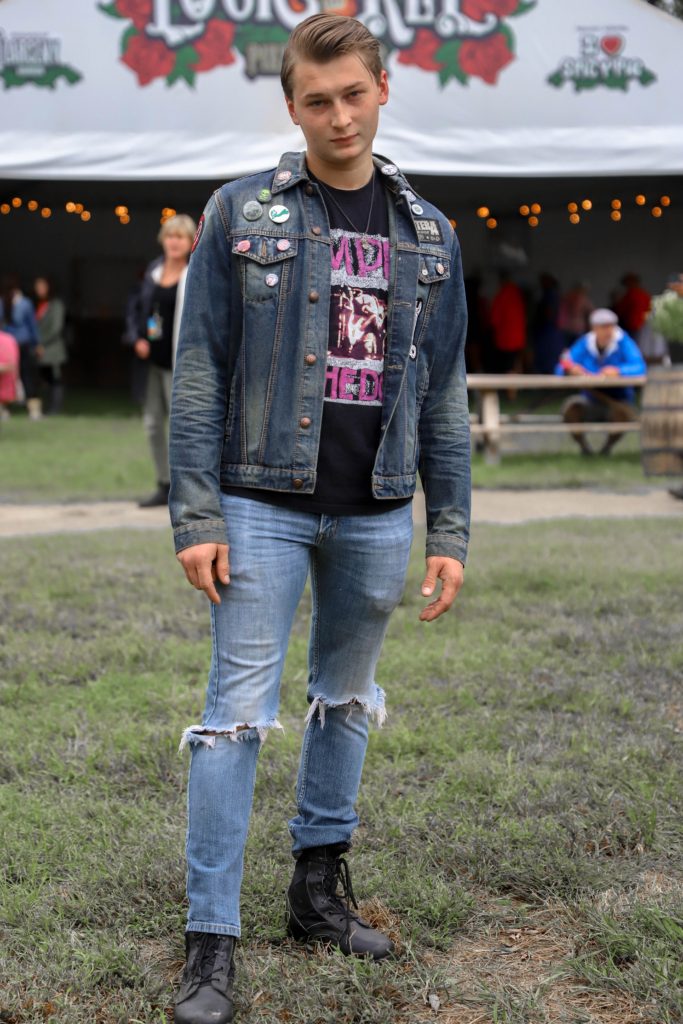 5. Plaid is Rad
One of my favorite looks from the weekend, @kashbys outfits herself in a bright, plaid tea-length dress with brown booties and topped with a leather moto jacket. The autumn hues of reds and orange with pops of blue made her look stand out among the festival crowds.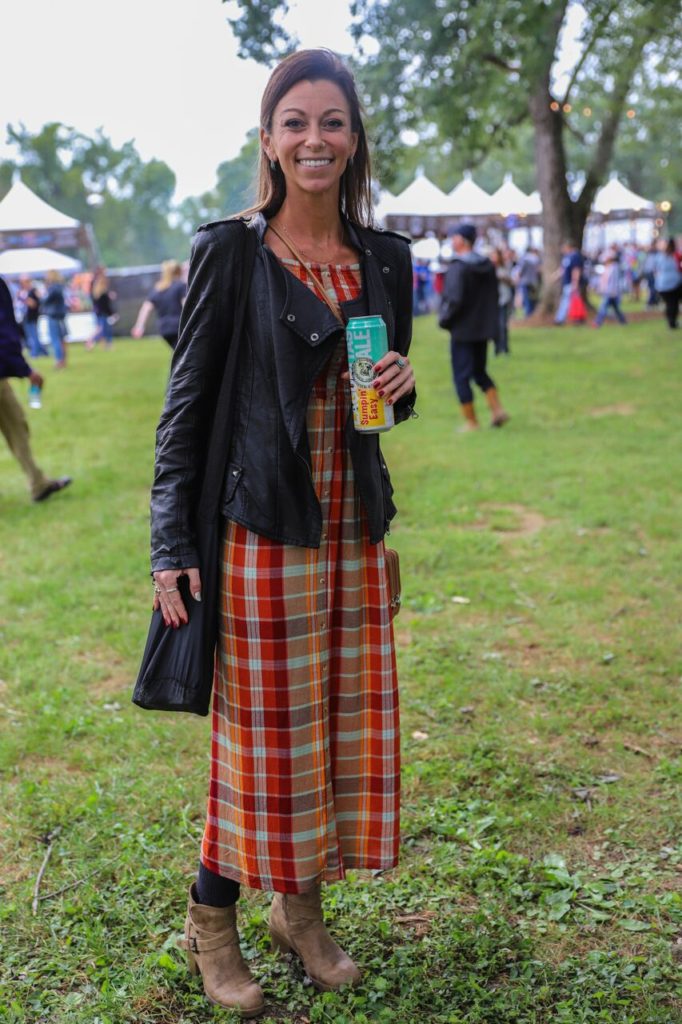 6. Weathered in Wellies
Bourbon and Beyond wasn't excluded from the rainy forecast this year, meaning many festival goers had to come prepared for potential downpours. Spotted from the crowd, this woman stands out with her bright yellow rain boots and raincoat. Just because dreary weather is apparent doesn't mean you can't still make a fashion statement. She's looking good and staying dry. Her floral printed dress, infinity scarf and trendy clear purse totally tie in the whole look, I love how this outfit pops.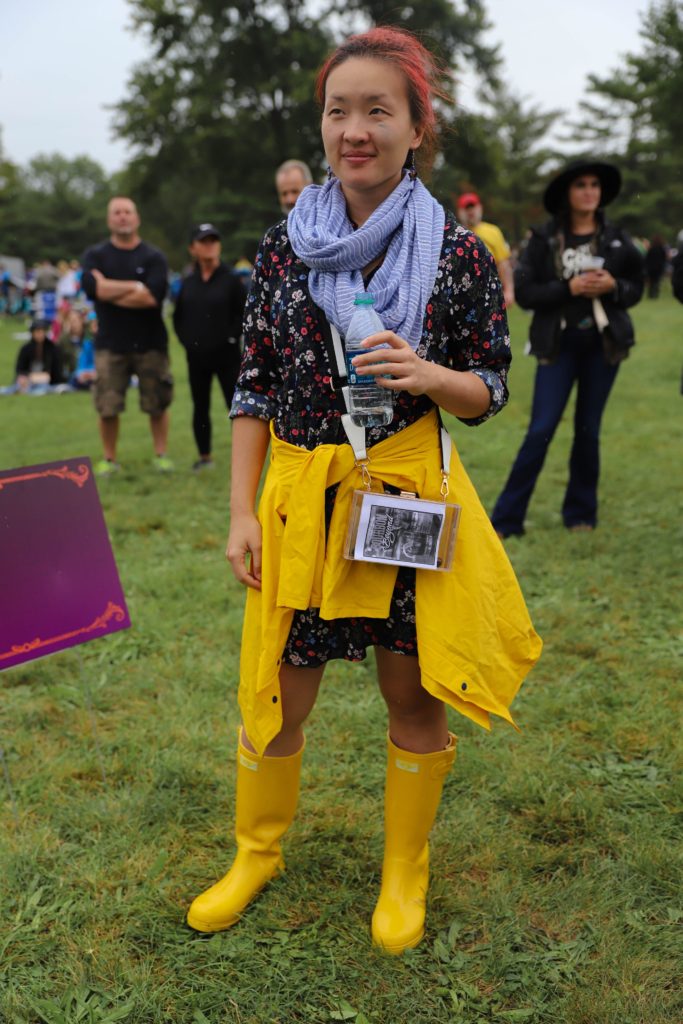 7. Louisville Looker
@sydshmo should be the spokeswoman for Bourbon & Beyond with this outfit. She is layered in trends from her flared denim jeans to her wide-brimmed hat. Camo jackets are a recurring trend staple that especially blends well with Bourbon and Beyond's outdoor setting, and her turquoise-studded belt buckle is a perfect, western-inspired accessory. Graphic tees are popular again and she wears hers well.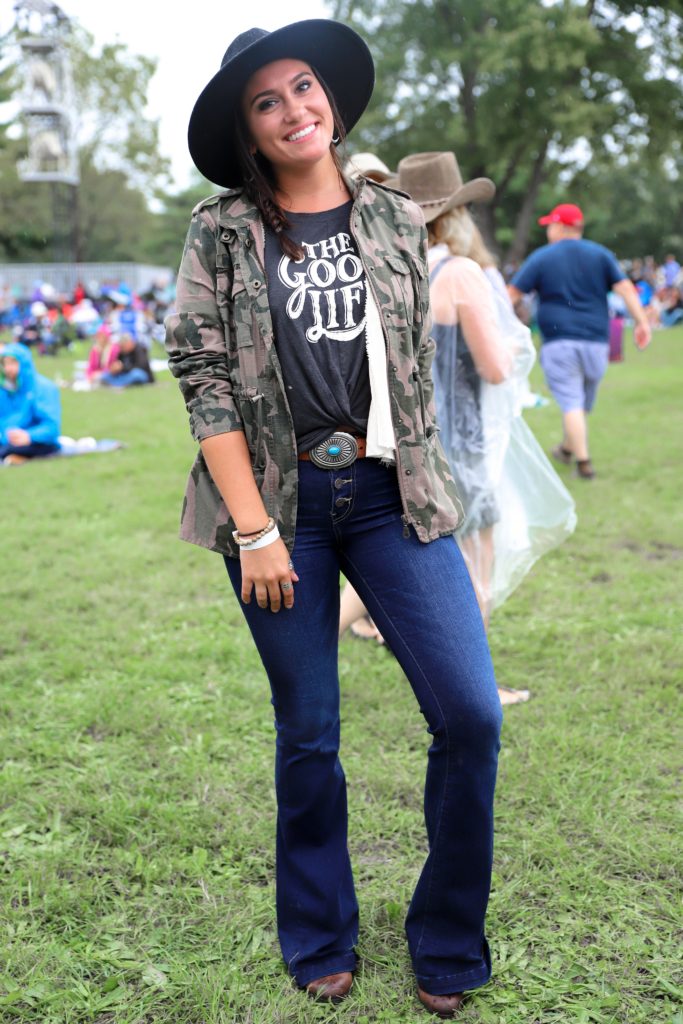 8. Honcho Poncho
You couldn't miss this guy, @soyvillafane with his brilliantly bright, knit poncho. I spotted him from afar, it wasn't hard, and simply had to snap his picture. From the combat boots, grey denim, and beanie to top, Poncho-man wears this look well.
As you can tell, Bourbon and Beyond brought in some of the best lookers in Louisville! Festival fashion is alive and well in Kentucky and I had a blast photographing these stylish people.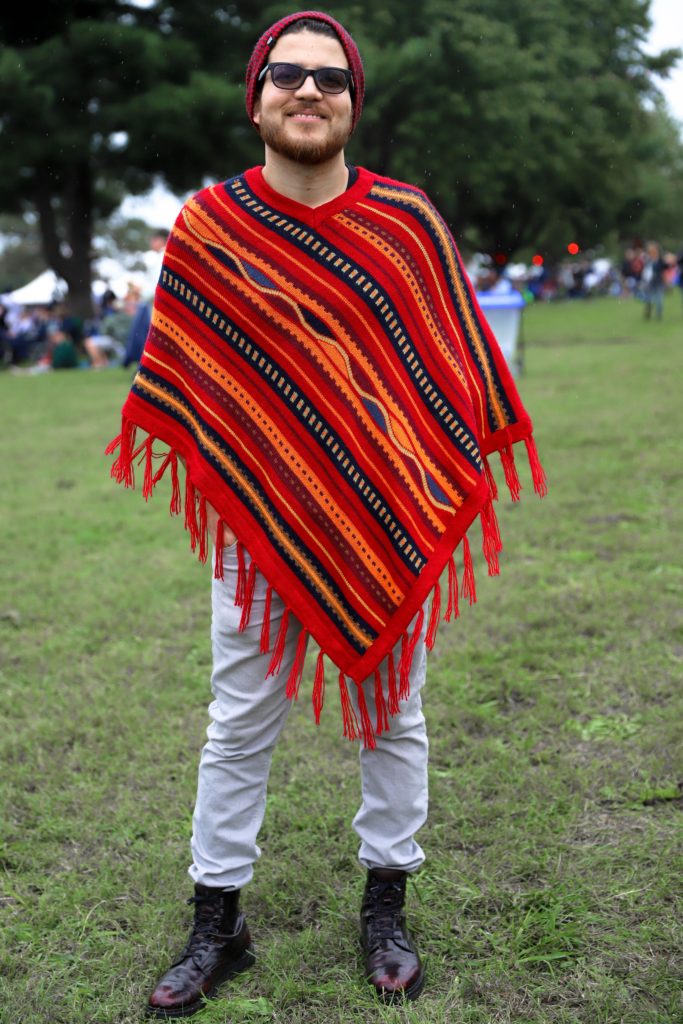 Already planning your festival 'fits for this year? Be sure to follow @bourbonandbeyond on Instagram and head over to bourbonandbeyond.com to stay up to date with new information about 2019's lineup!