While driving back from Greenville, South Carolina, I had the opportunity to stop in Athens, Georgia, home of The University of Georgia, which, of course, has some of the best college football action in the South. And as much as we love our UGA football, Athens should also be known for its stellar food scene. This year I will be highlighting several restaurants and chefs that are located in this awesome Georgia town!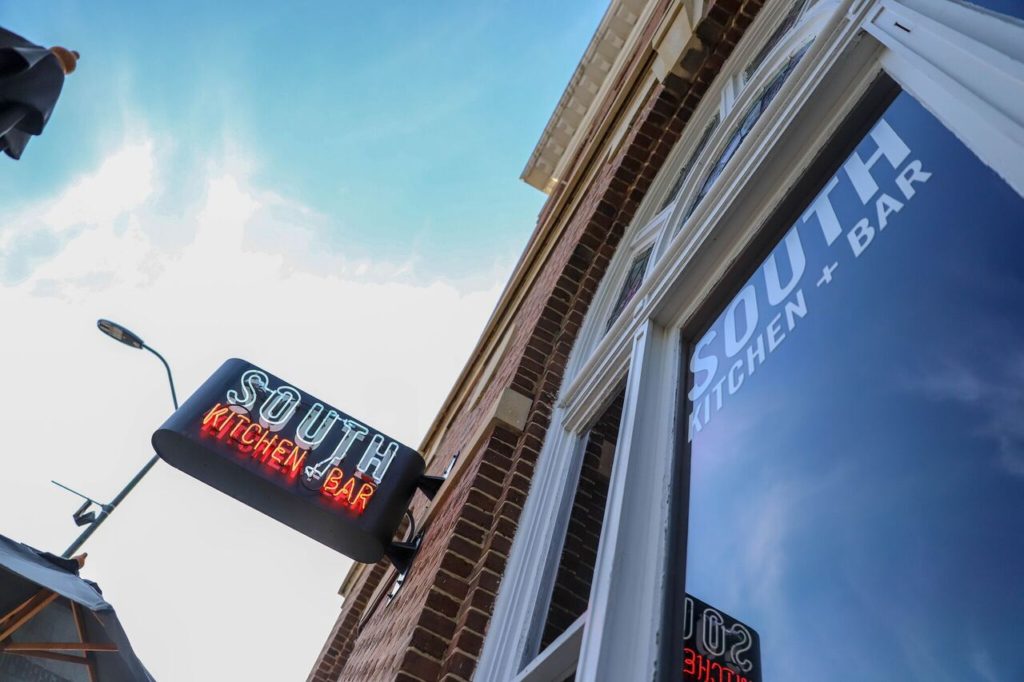 During this particular visit, we stopped by South Kitchen + Bar.  Open since 2014, South Kitchen + Bar's chef, Chris Benson, takes classic southern dishes and pairs them with his training in traditional cuisine, and he has created a menu that offers a unique twist of southern flare.  His stellar menu also offers several menu items that cater to vegetarian, vegan, and gluten-free diets.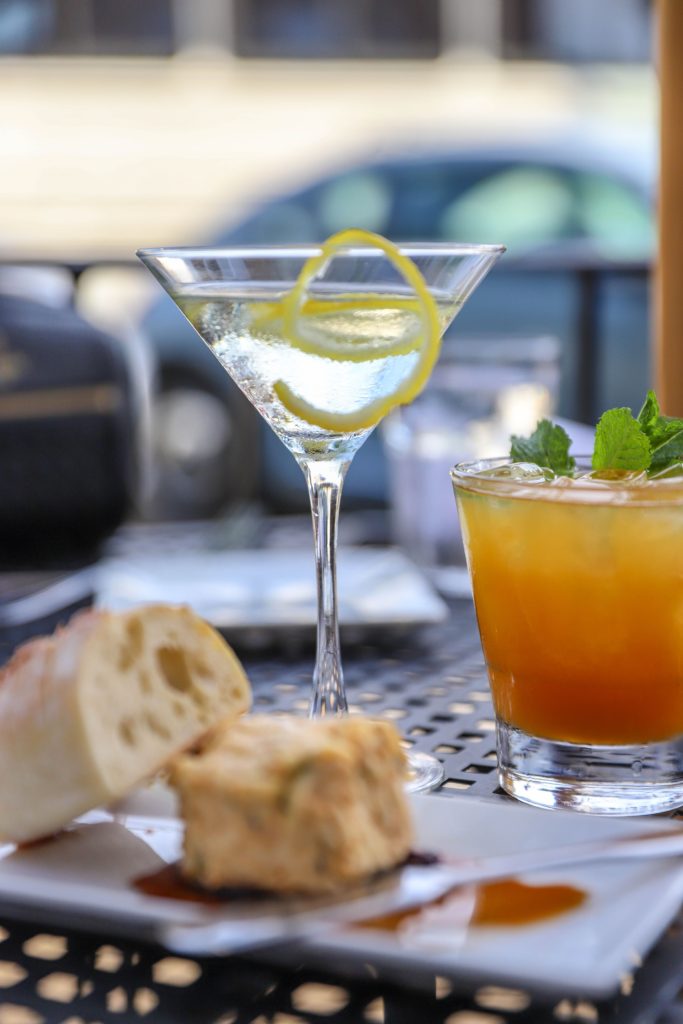 If you are a craft beer drinker, there is a large selection of tasty craft beers. I am more of a cocktail drinker myself, so I highly recommend the Bee's Knees, if you're a lover of gin. This cocktail was so refreshing and smooth.
We started dinner with iron skillet tots, which aren't your average tater tots. So it's no surprise that these tots are award-winning. And after trying these little bites of heaven, I totally understand why.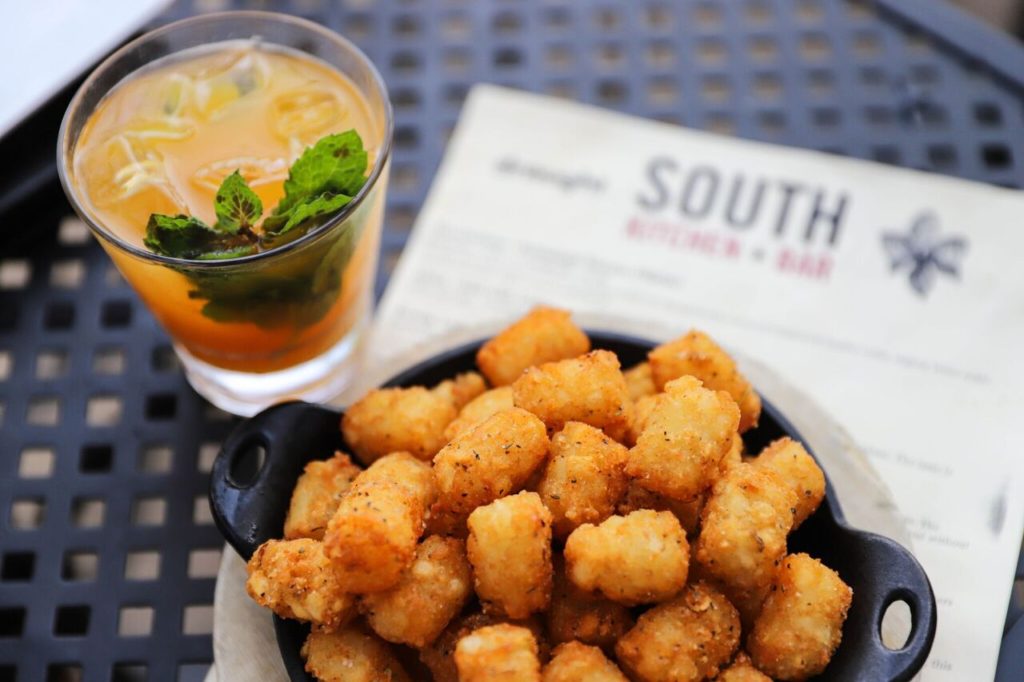 Fried in duck fat, these divine bites are fried to perfection and weren't overly greasy. They're severed with a choice of orange marmalade mustard, house-made ranch, or sweet red pepper dip. We, of course, ordered all three sauces. My favorite was the house-made ranch.
Being a southern peach, it's impossible for me to see pimento cheese on the menu and not order it. The pimento cheese had a blend of charred poblanos, house-pickled jalapeños + red peppers, served with blueberry gastrique, and toasted baguette. You'll be happy to know that this is a gluten-free dish.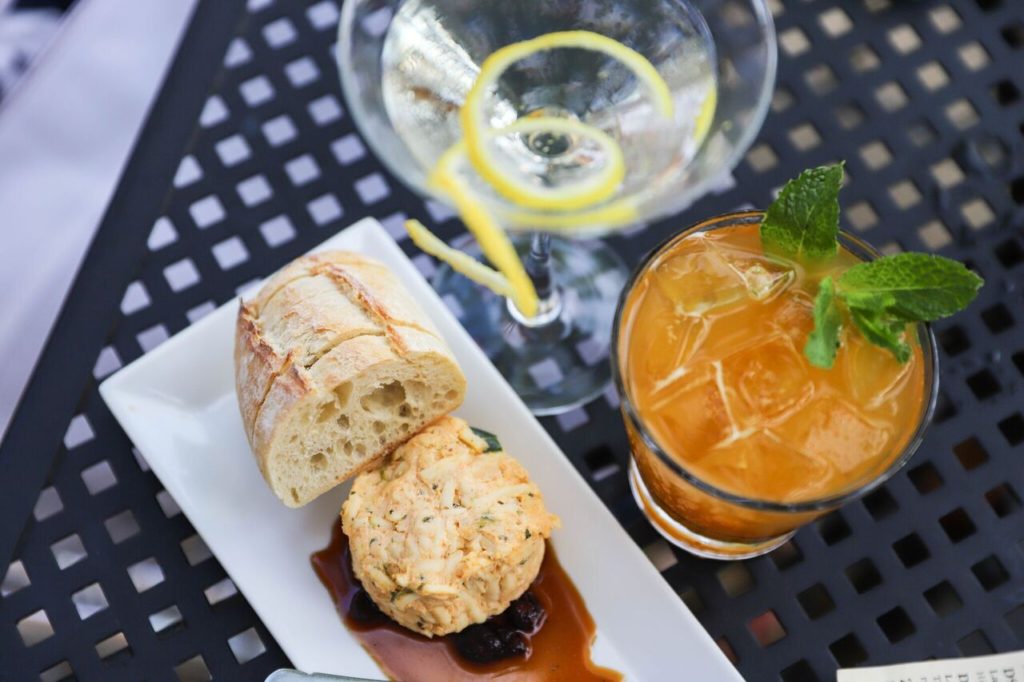 We, then, ordered the seasonal pasta. We opted not to add protein, and I am glad we didn't. The pasta was a combination of angel hair pasta, lemon beurre blanc, grilled zucchini, cremini mushrooms, gremolata, ricotta, and fried capers. This dish was filling and rich in flavor. The lemon beurre blanc captured all the flavors of the veggies.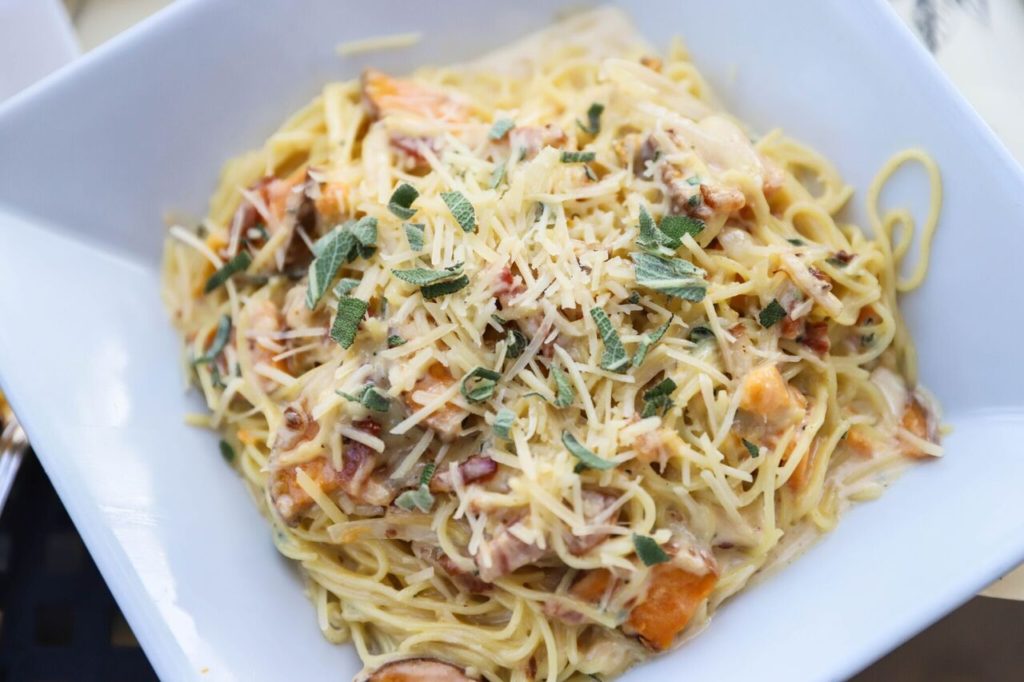 Because I am a person of balance, we ordered the 6-ounce bourbon glazed North Atlantic salmon and bar burger. We also ordered the collard greens and mashed Yukon Golds. The satisfying 7 ounces of Black Angus Beef, smoked onion jam, cheddar, house-brined garlic-dill pickles, red pepper sauce, spring mix, on a toasted brioche bun totally had my tastebuds jumping for joy.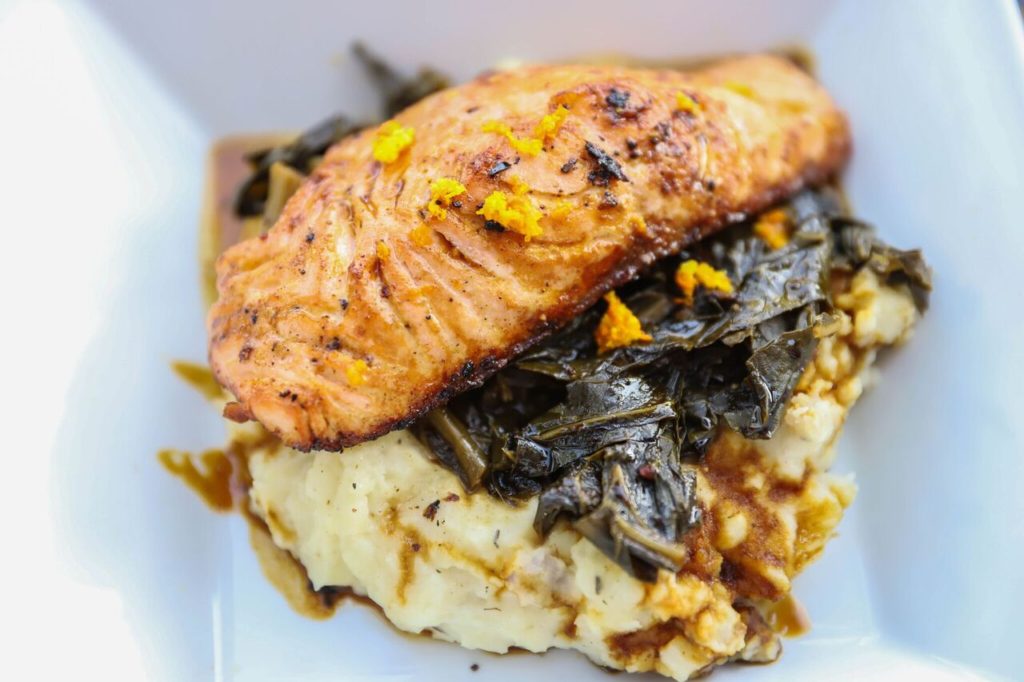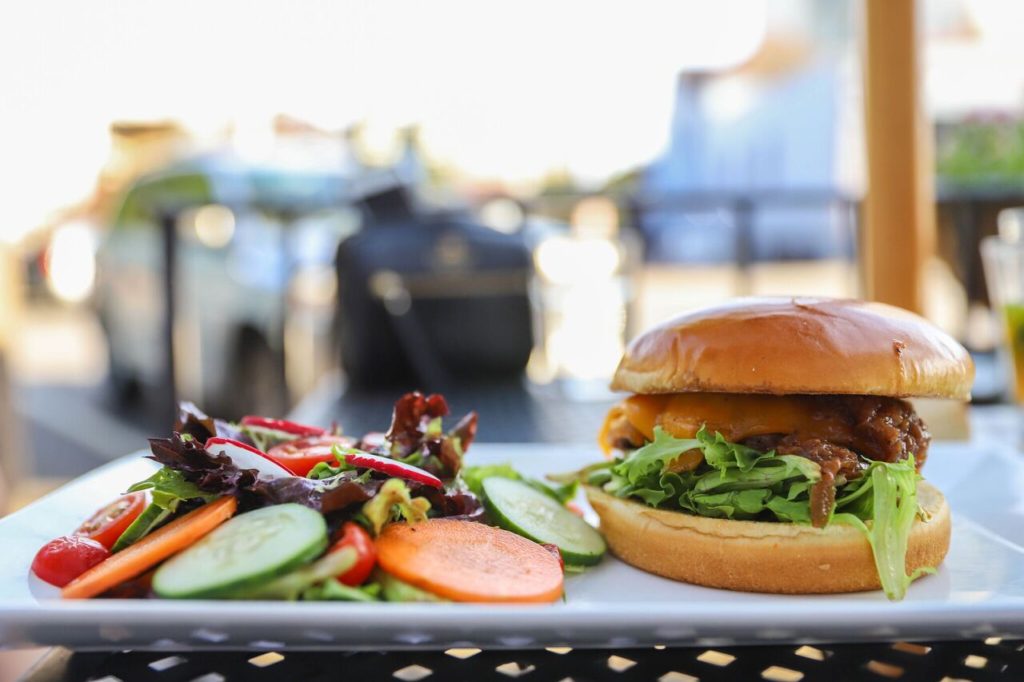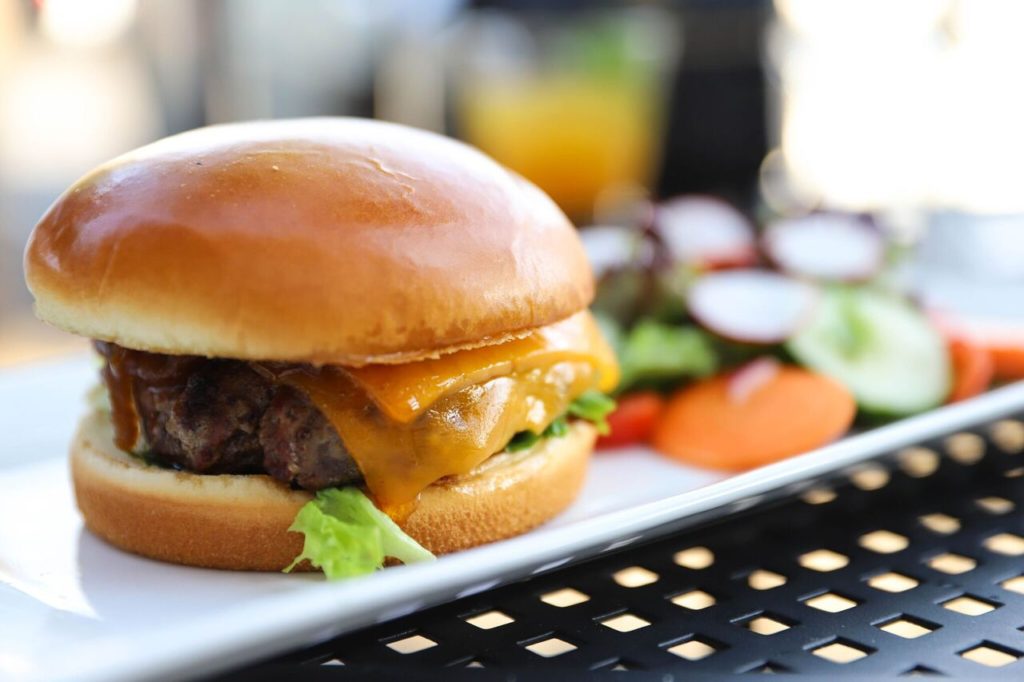 Last, but not least, we ordered a flourless chocolate cake.  After all of that, we were stuffed.  We had a great dining experience, the service was great, and our entire meal was delectable.