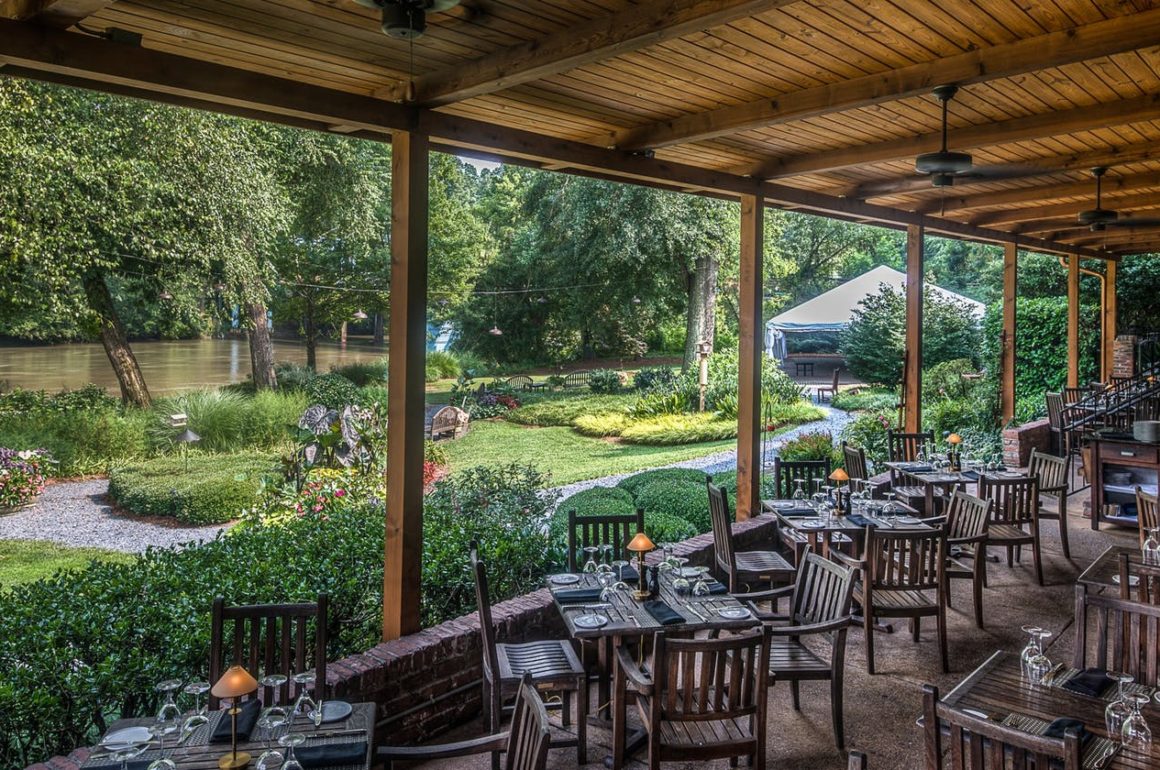 Canoe is pleased to welcome BenRiach Distillery on Monday, September 16 for an expertly-prepared four-course meal along the tranquil banks of the Chattahoochee River. Known for its bold approach to the art of distillation and cask maturation, BenRiach Distillery (est. 1898) crafts unpeated, peated and triple distilled malt whisky. For this special event, Canoe's Executive Chef Matthew Basford has crafted a seasonal four-course menu to compliment BenRiach scotch cocktails as well as scotch, neat. The evening will begin with passed appetizers at 6:30 pm with Global Brand Ambassador Stewart Buchanan to aid in the experience of BenRiach expressions, followed by dinner at 7:00 pm. Tickets are $110 per person and can be purchased online at Brown Paper Tickets. For reservations, please call Canoe at (770) 432-2663. Chef Matthew Basford's four-course menu includes:
Passed
East Coast Oysters, Smoked Bacon Mignonette
Char Sui Duck Steamed Buns
Foie Gras Chicken Liver Mousse, Cherry Gel

1st
Seared Georges Bank Scallops
Carolina Gold Rice, Tuna, Aged Soy

2nd
Hot Smoked Wild King Salmon
Beet Crouton, Fennel, Apple Butter

3rd
Peppercorn Crusted Kangaroo
Blue DAvergne Baklava, Hazelnut, Cherry

4th
Georgia Grown Ribeye
Aged Cheddar Gratin, BGE Smoked Vegetables, Maitakes

Dessert
Nyangbo Crème Brulee
Cinnamon, Apple, Caramel
CANOE RESTAURANT | ATLANTA, GA Since opening in 1995, Canoe has established its reputation as Atlanta's classic, quintessential fine dining restaurant set in a historic, relaxed location. Not only have locals recognized Canoe's distinct charm and appeal, but the restaurant has been featured in notable publications such as Bon Appétit, Food and Wine, Gourmet, The Wine Spectator and the New York Times as well as being named The Most Romantic Restaurant in Georgia by The Daily Meal. Canoe rests on the banks of the Chattahoochee River, nestled in the neighborhood between Vinings, Buckhead and Smyrna, and offers guests a unique, comfortable atmosphere. With a passionate staff, Canoe provides diners with exceptional service, a welcoming ambiance, and personal attention to every dish. Executive Chef Matthew Basford delivers high-end seasonal cuisine prepared with the finest ingredients and innovative techniques. Canoe offers over 300 quality selections, 40 available by the glass. With a large manicured garden that backs up to an outdoor patio and special event tents, Canoe is the ideal, intimate setting for celebrations, receptions, and private parties. For more information, call (770) 432-2663 or visit www.canoeatl.com. Canoe is located at 4199 Paces Ferry Road, SE, Atlanta, Ga. 30339. Be sure to connect with us on Facebook and Twitter.
Please follow and like us: