Here in Atlanta, we have to give up the old cliche that hotels make subpar food. The Eating with Erica team has been treated to some pretty delightful meals around the city, but Loews Atlanta Hotel might just be my new favorite. Our meal was part of a series featuring Saltwood Dining Room and Saltwood Lobby Bar, and we had the privilege of dining with Chef Olivier Gaupin for an almost-perfect meal. Even better, most of the food served was locally sourced, and not just for this dinner; this is standard-operating procedure for Loews and Saltwood.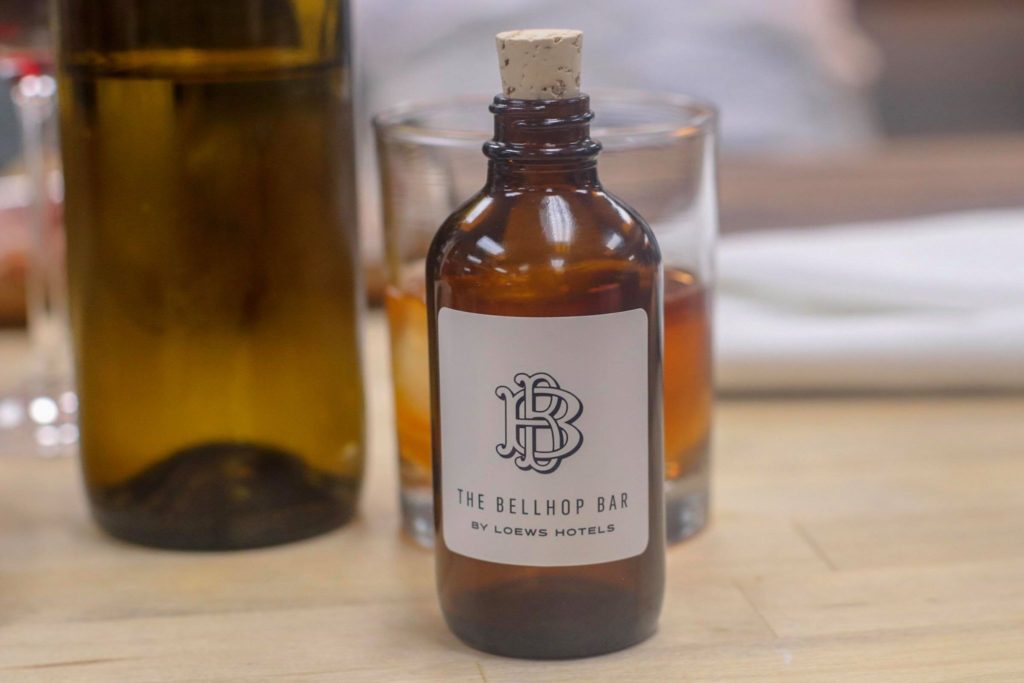 We began this particular dinner with a charcuterie course, which featured my own personal version of Heaven: Prosciutto, smoked salmon, lovely cheeses, and accompaniments… It was a beautiful to start the meal.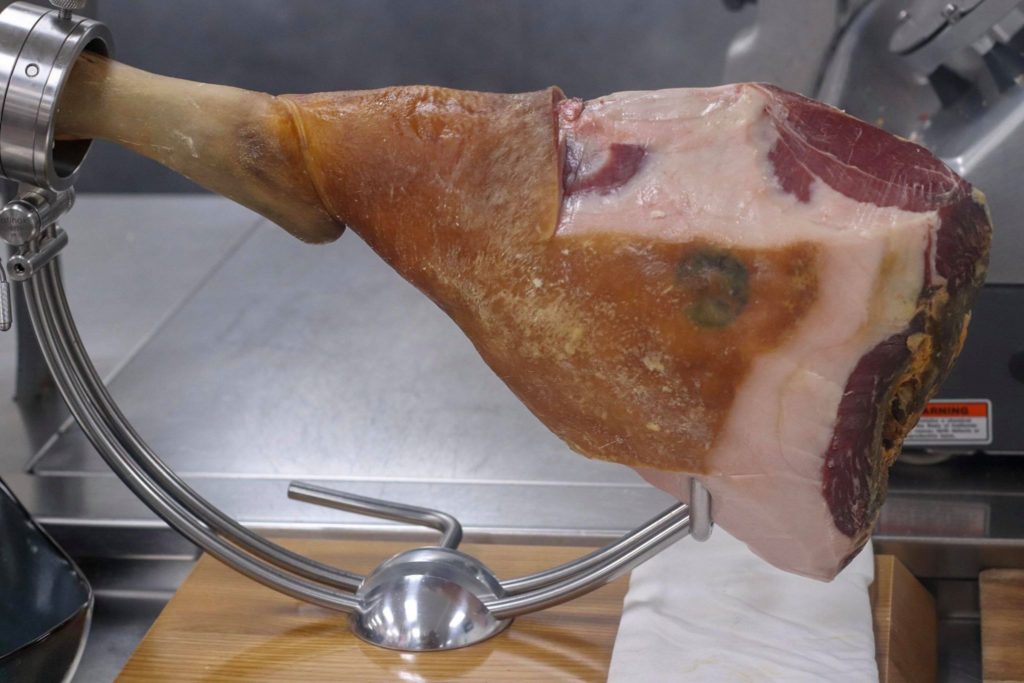 The official first course struck me as a lovely mix of Atlanta and Charleston flavors: Pork belly with sorghum-soy glaze, as well as crab fritters with an avocado ranch. Beautiful follower, the pork belly almost made me cry with its lovely rich, pork flavor and peanuts…. I was unable to even. Additionally, the crab fritters featured great crab, minimal filler, and crunchy breading, which made me want to eat them with summer cocktails (and the rest of the year). The second course managed to be both decadent and surprisingly light: truffle risotto with duck confit and herbs. Cooking risotto for one's self is no small task; cooking it well for a dinner crowd is madness, but Chef Olivier and his team gave us a both of great flavors and the perfect balance of textures.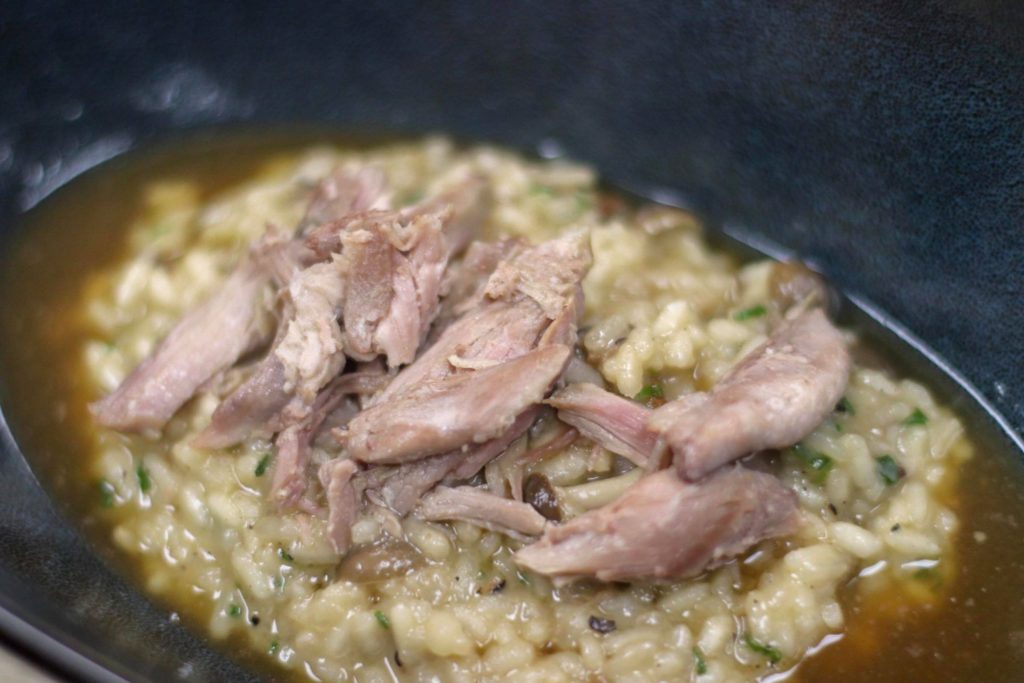 Our third course of mains featured a trio of offerings: Fried chicken (with all the sides fried chicken should have), North Georgia trout, and a beautiful venison loin cooked to perfection and served with an amazing pecan farro. Each dish was at once wonderful tributes to their classic inspiration, but at the same time had a unique twist that made them fascinating to eat. The chicken was smoked before frying, the trout was elevated with the lemon cream and black garlic, and the venison's accompaniments, like the farro and romanesco, were different without being overdone.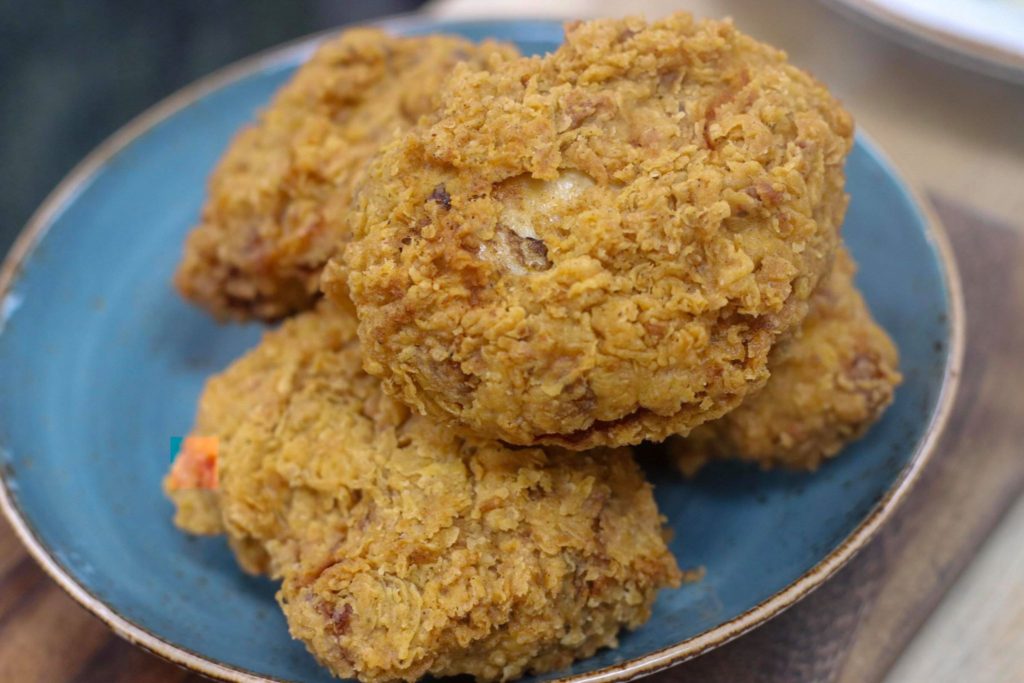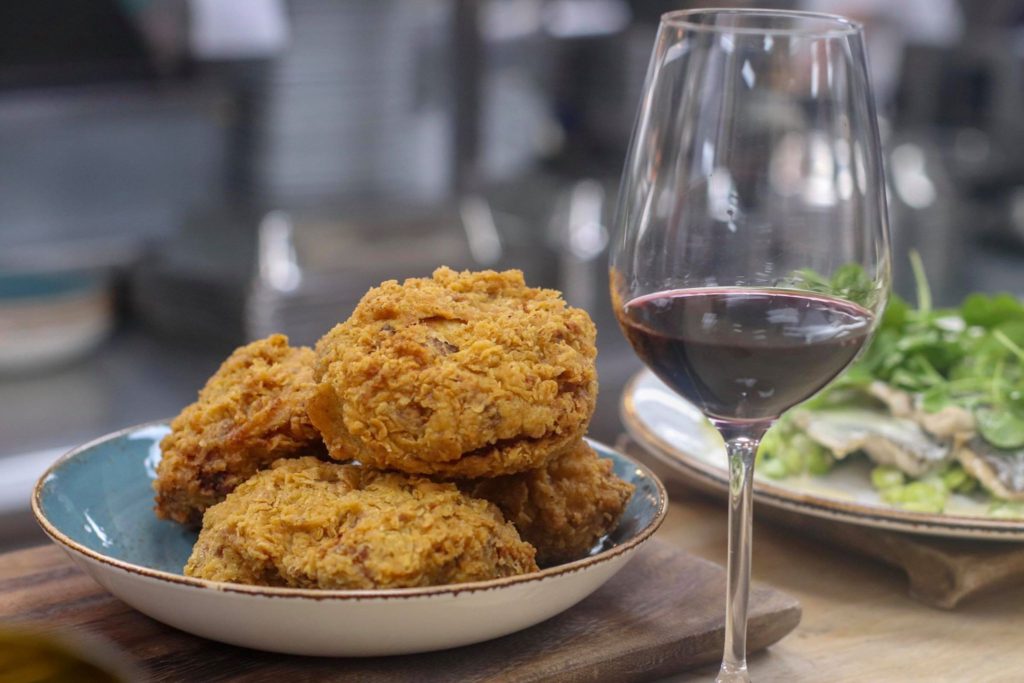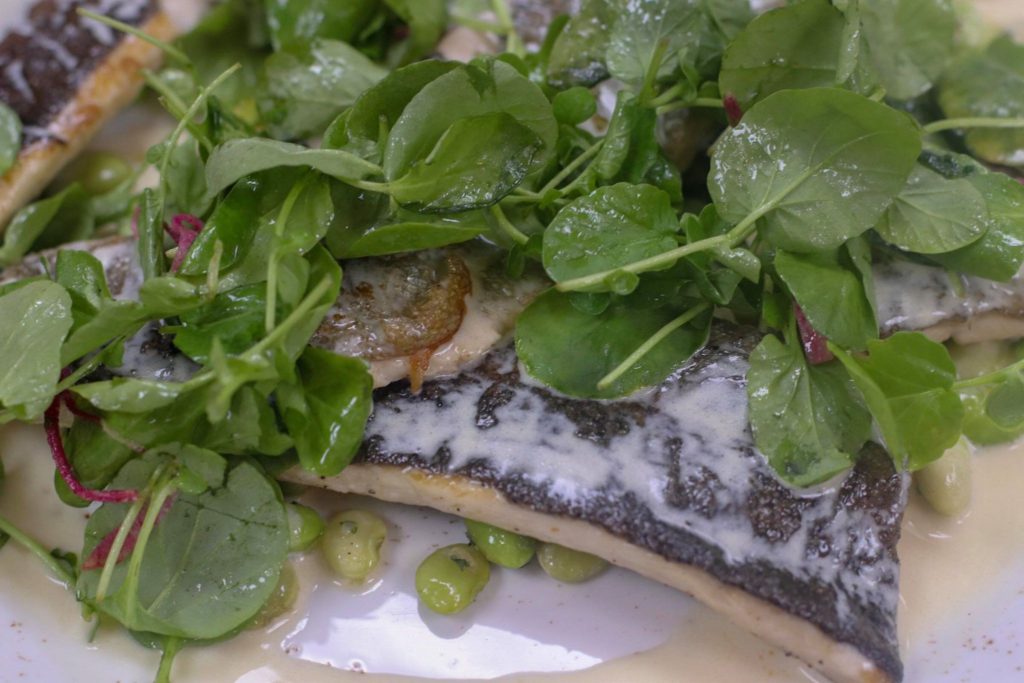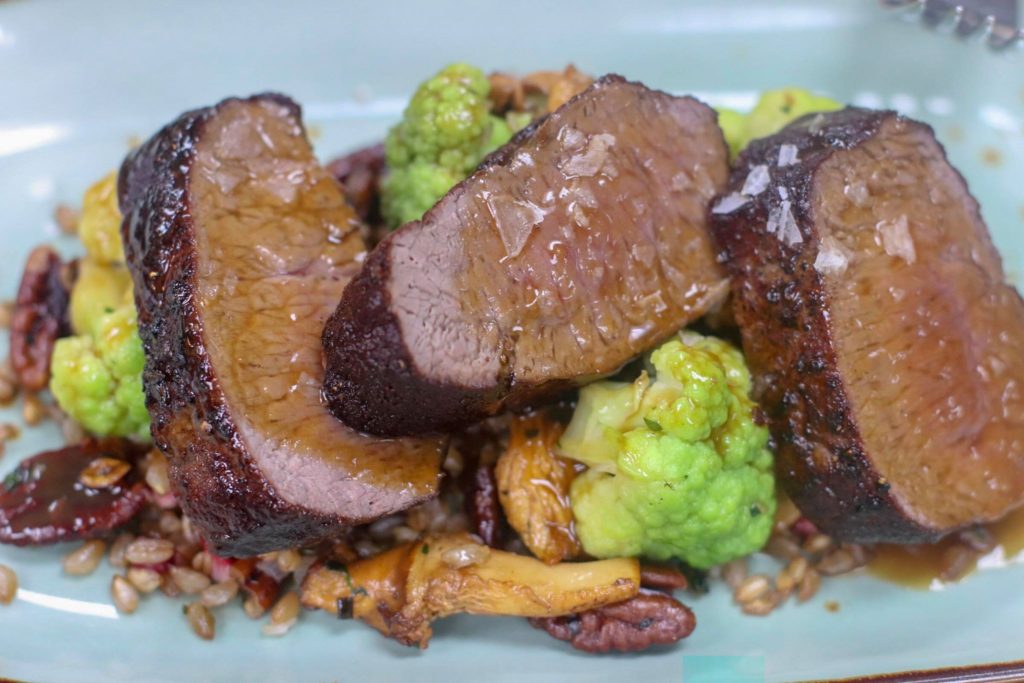 The dessert course was wild. The green apple mousse with white chocolate and an apple gelee were like nothing I'd ever seen a restaurant do, but at the same time, they remembered the cardinal rule: food should taste good. The mousse was crisp and refreshing, the gelee had a balancing cinnamon taste, while the white chocolate added just the right amount of creamy sweetness.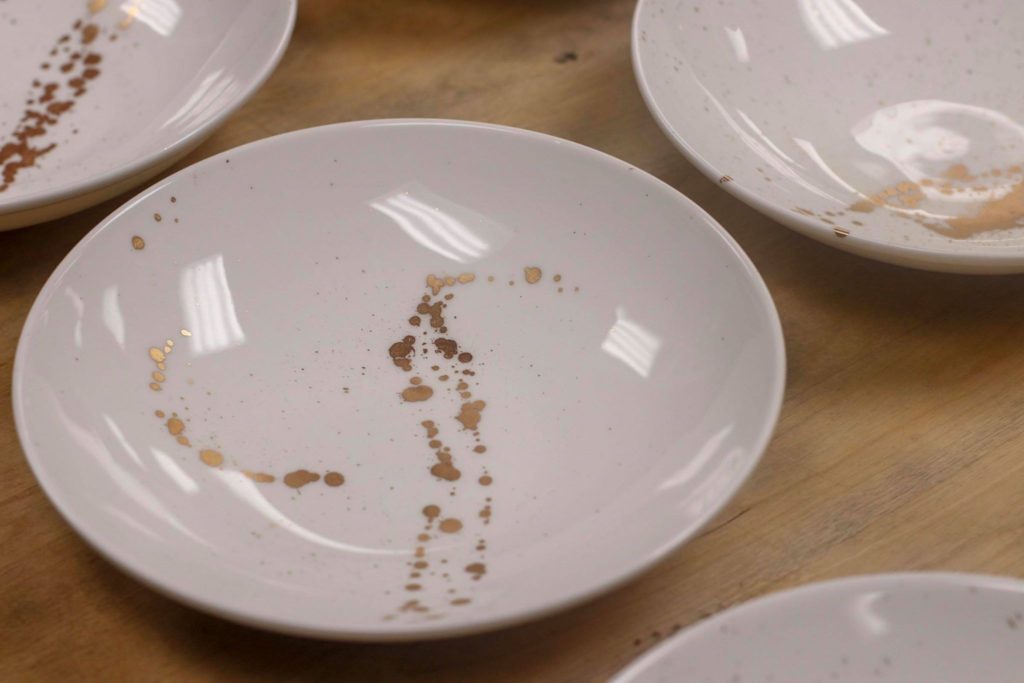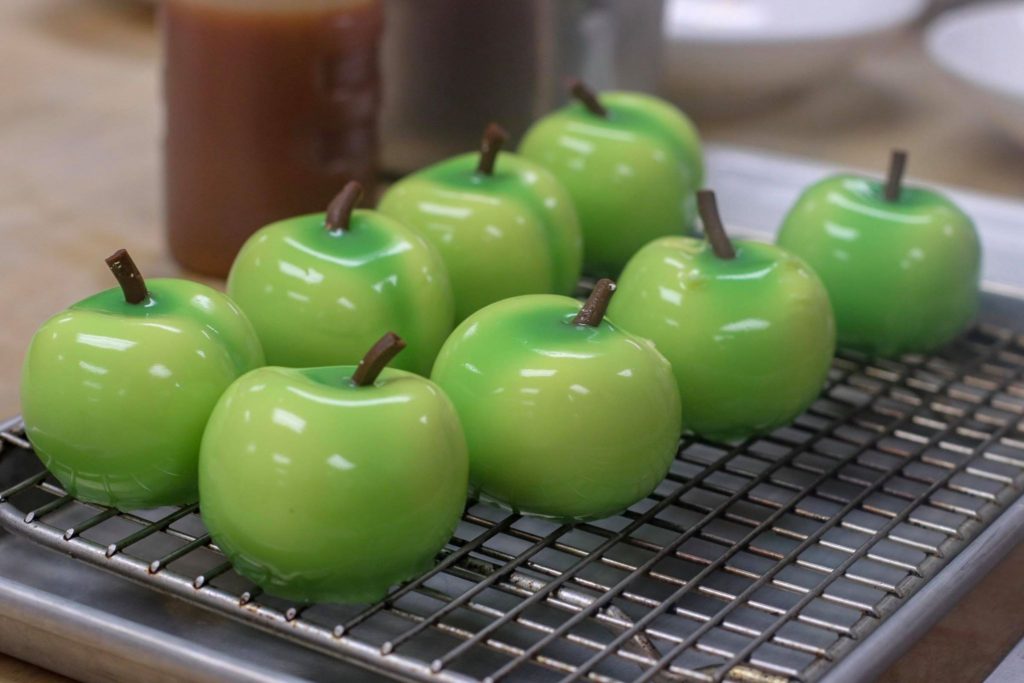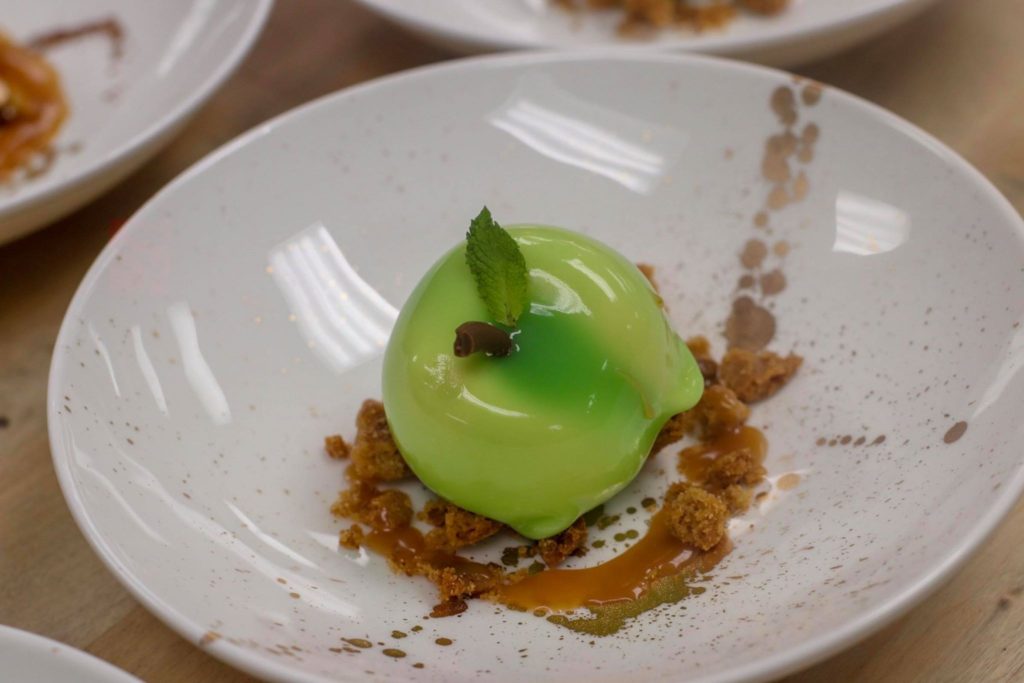 Loews Atlanta Hotel should absolutely be on your list for any staycation time you need, but really your next date night or girls' night needs to be at the wonderful Saltwood Dining Room or Lobby Bar. Their attention to detail with food and cocktails makes the trip to Midtown completely worth it– even if you have to brave weeknight traffic to get there.

Follow Loews Atlanta Hotel (@loewsatl) and Saltwood Charcuterie & Bar (@saltwoodatlanta) on social media and be sure to subscribe to the Eating with Erica newsletter so you never miss great restaurants!