Did you know that it takes the average American seven hours to prepare Thanksgiving dinner?  This year, put aside all of your food- and prep-time worries. Instead, make reservations and spend those seven hours relishing a martini, or two, while spending time with family.  Treat yourself to a stress-free Thanksgiving by venturing out to enjoy your meal at some of Atlanta's best restaurants.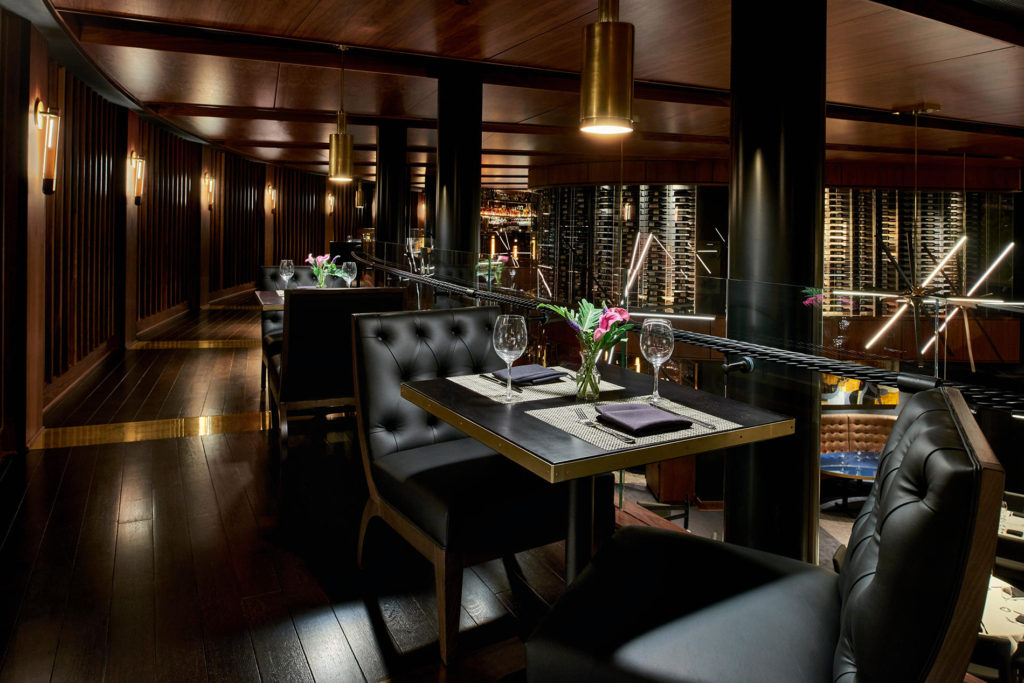 1. If your family prefers the sit-down style feast without ever turning on the oven, head to Del Frisco's Double Eagle Steakhouse, recently opened in Dunwoody, for a traditional Thanksgiving Day prix-fixe menu. Executive chef Matt Townley will feature favorites like slow-roasted turkey breast with all the trimmings and seasonal desserts such as pumpkin cheesecake. Guests can also choose other Del Frisco's favorites like dry-aged steak or the wagyu tasting. The full menu can be viewed hereand will be available for $49 per person (++) from noon to 8 p.m. on Thanksgiving Day. For more information and to make a reservation, please call 770.274.0309.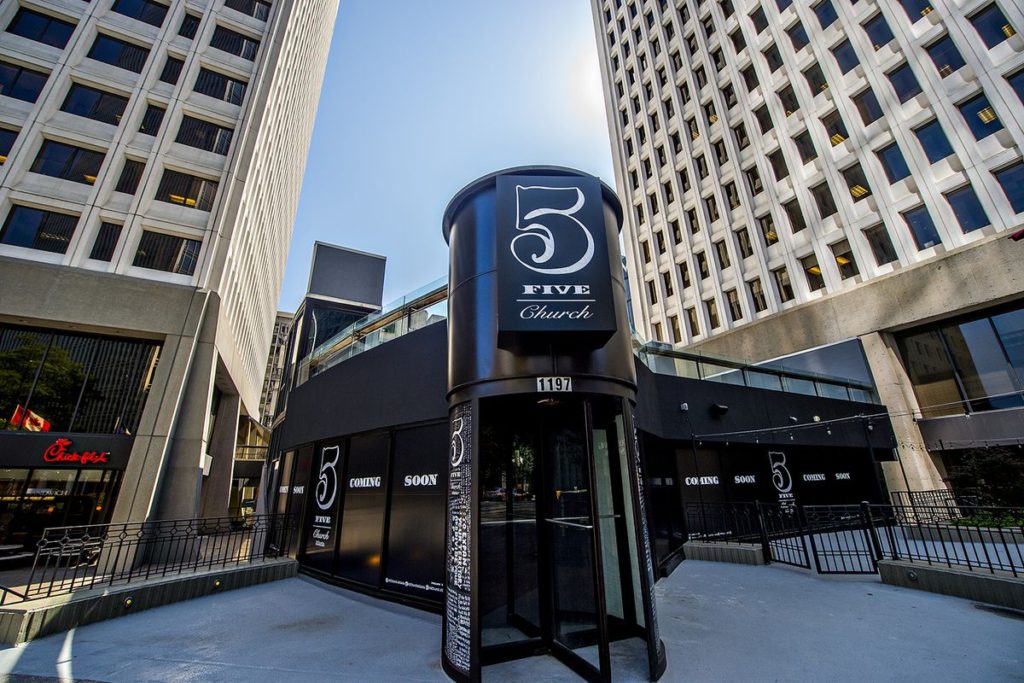 2. 5Church Atlanta offers a special three-course prix fixe menu in place of the regular à la carte menu starting at 11 a.m., with a last seating at 7 p.m. Appetizers like saffron potato leek soup, Maryland crab cakes and duck confit aim to please, while entrée options allow for traditional fried or baked turkey breast as well as shrimp and grits, braised short ribs and cracklin' pork belly. Price is $50 per adult and $20 for children 12 and under, with a $20 optional wine pairing available. 404-400-3669; 5churchatlanta.com.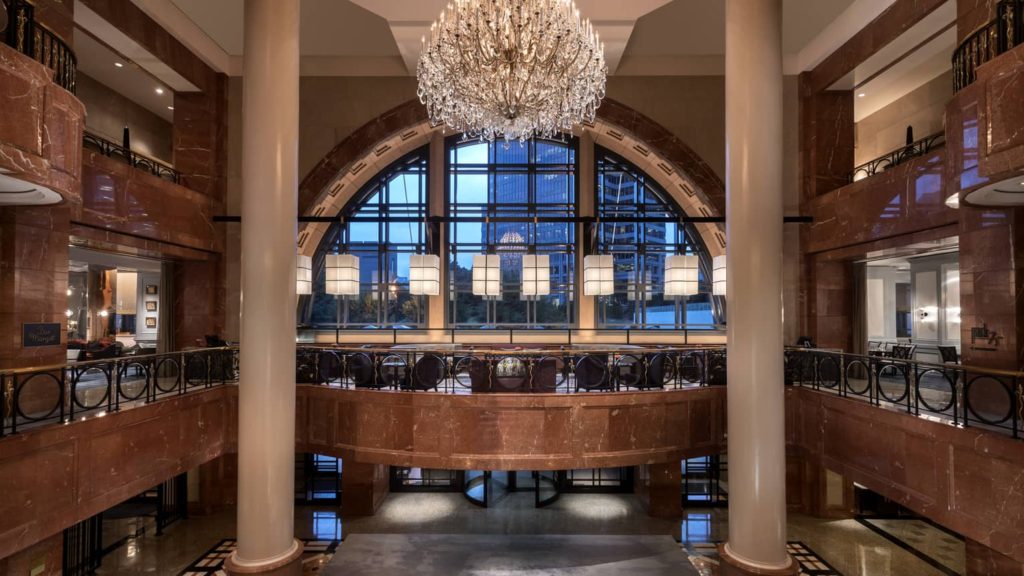 3. Over the years, Four Seasons Hotel Atlanta has become a holiday destination for locals and travelers alike. The tradition continues this year with better-than-ever holiday options.
Begin or continue the tradition of our elaborate Thanksgiving Buffet. $110 for Adults, $60 Ages 6-12, Under 5 are complimentary. Seatings are between 10 a.m. and 3:30 p.m.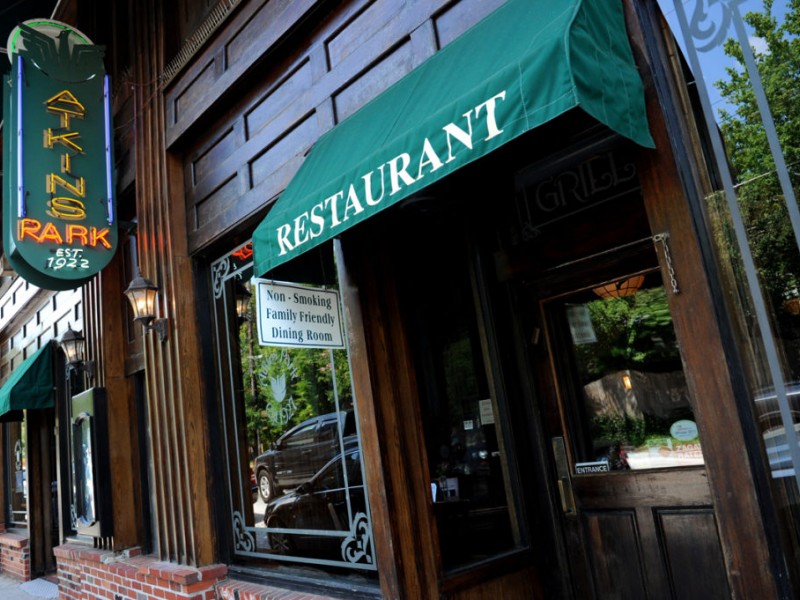 4. Leave the meal planning to the professionals at Atkins Park Restaurant & Bar in Virginia-Highland this year. The city's oldest continuously licensed tavern is serving a Thanksgiving feast that includes smoked turkey breast, braised pork shoulder, green bean casserole, roasted apple and sage dressing, sweet potato biscuits, pumpkin cheesecake and more. Price is $30 for adults, $20 for young adults and $10 for kids under 10. Doors open at 3:30 p.m.; reservations are strongly recommended. 404-876-7249; atkinspark.com.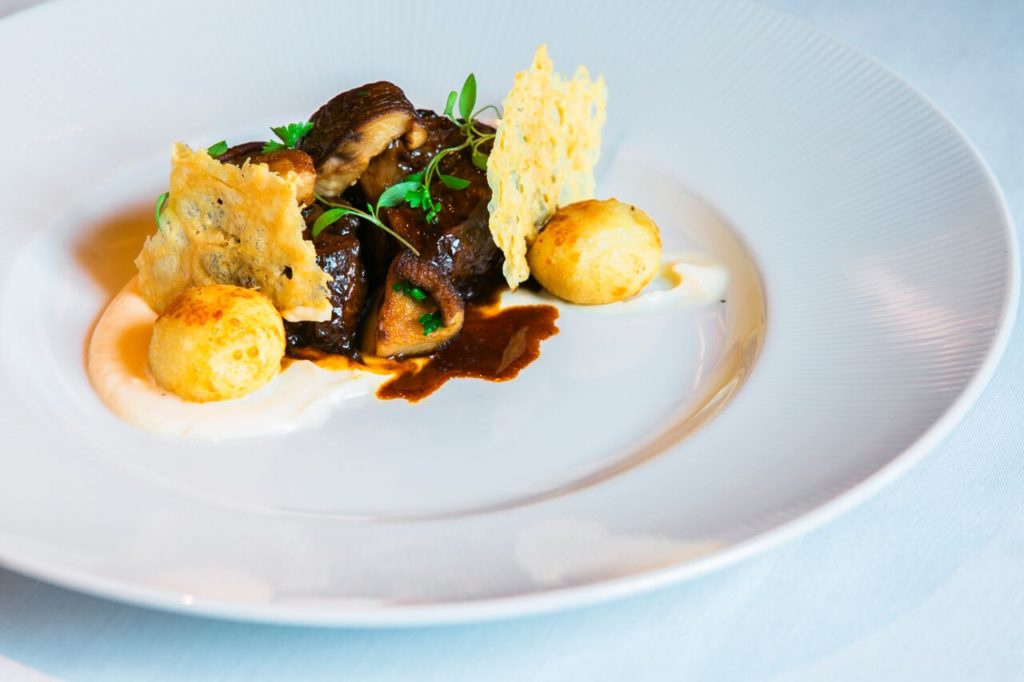 5. This Thanksgiving, skip cooking all-day and the messy cleanup, because Atlas is doing all the work.  Open Thanksgiving Day, Thursday, November 22, 2018, the award-winning restaurant located in the St. Regis Atlanta will have a special three-course prix fixe dinner created by Executive Chef Christopher Grossman for $75 per person.  The full dinner menu that changes daily and is driven by partnerships with a collection of more than a dozen local farms will also be available. Atlas is located within the St. Regis Atlanta at 88 West Paces Ferry Road NW Atlanta, GA 30305.  For more information about Atlas or to make a reservation, visit atlasrestaurant.com.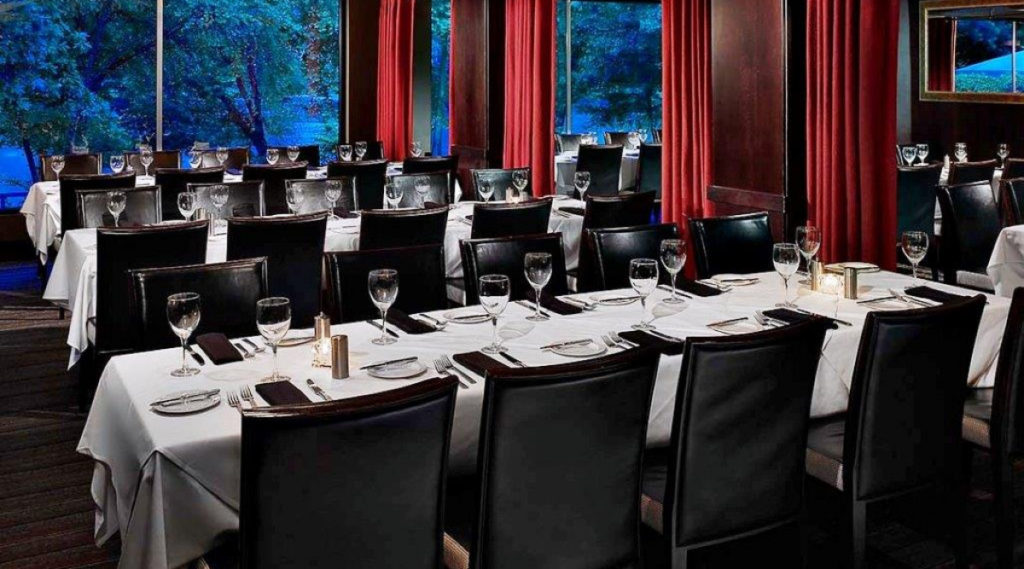 6. Thanksgiving at Ray's Restaurants is an Atlanta tradition thanks to the legendary buffet offerings. At Ray's on the River, take in stunning views of the Chattahoochee while savoring a fresh seafood bar, a large selection of breads and salads, roasted turkey with thyme gravy, blackened salmon and hickory smoked Cheshire Pork ribs among many other dishes for $55 per adult and $27.50 per child (ages 5-10). In Alpharetta, Ray's at Killer Creek blends enticing starters such as pimento cheese fritters and creamy smoked salmon mousse with brunch favorites like crispy chicken with buttermilk waffles and eggs Benedict. A fresh seafood bar,  Cajun-fried turkey and slow-roasted prime rib round out the offerings for $55 per adult and $27.50 per child. For more traditional Thanksgiving features, a deluxe carving station and made-to-order omelets and waffles ($50 per adult and $25 per child), head downtown to Ray's in the City. All three restaurants are open from 11 a.m. to 8 p.m. on Thanksgiving. Full menus available on raysrestaurants.com.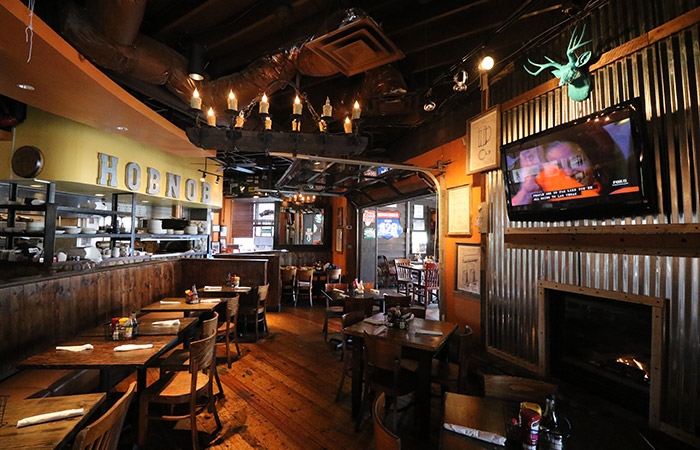 7. The Brookhaven (404-464-8971) location of HOBNOB Neighborhood Tavern offers a respite from cooking and cleaning with a traditional Thanksgiving buffet from 11:30 a.m. to 10 p.m. for $39 per person. The festive menu features a soup and salad selection, honey glazed ham, slow-roasted turkey breast, roasted Atlantic salmon, HOBNOB's famous mac and cheese, sweet potato soufflé, fire-roasted cauliflower and more. Be sure to save room for the dessert station! The original Midtown location (404-968-2288) is open and serving a limited selection from the restaurant's regular menu all day. hobnobatlanta.com.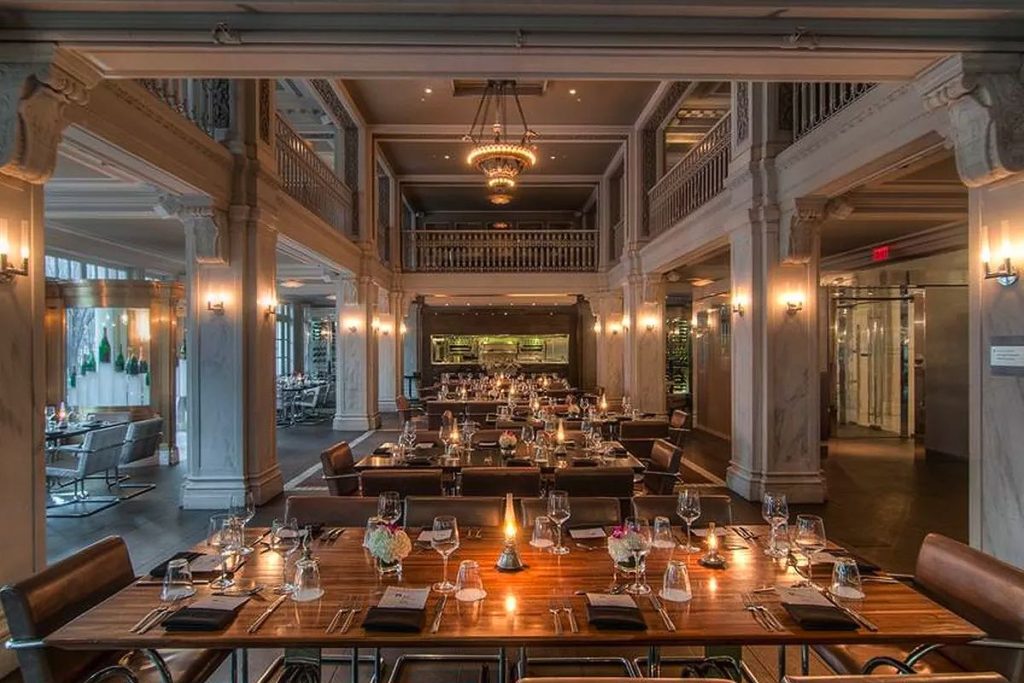 8. Begin the day with a festive brunch buffet in Midtown at Livingston or in The Georgian Terrace's Grand Ballroom on Thanksgiving Day featuring a chef's carving station with bacon-basted turkey and slow- roasted prime rib, blackened halibut, traditional green bean casserole, poached shrimp, chilled asparagus, an assortment of desserts and much more from 11 a.m. to 6 p.m. Price (excluding beverages, tax and gratuity) is $50 for adults, $25 for children 12 and under and complimentary for children 3 and under. 866-845-7551; livingstonatlanta.com.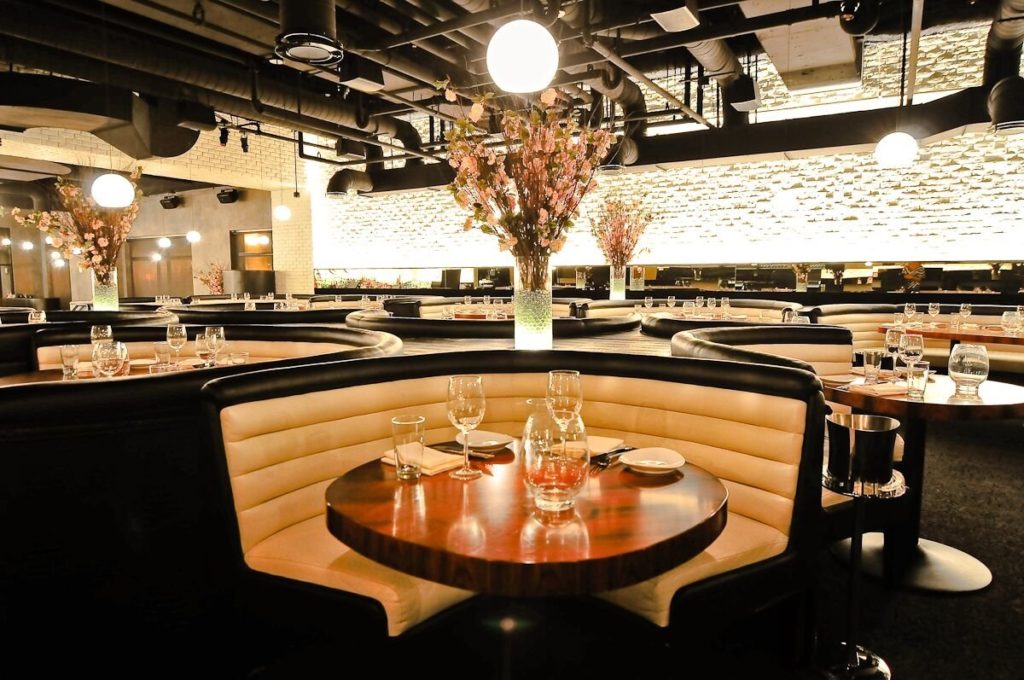 9. Looking to treat the family to a day on the town this Turkey Day? Then it's time to eat, drink and be thankful at STK Atlanta, because if spoiling the family with an unforgettable dinner is on the agenda this Thanksgiving, November 22nd, STK is going above and beyond.  Located in the heart of Midtown, the modern steakhouse is offering it's full menu and special holiday offerings created by Executive Chef Thomas Mikesell including Lobster Butternut Squash —Spiced Pumpkin Seeds, Maine Lobster; Herb Roasted Turkey Breast with Confit Turkey Legs — Chestnut Stuffing; Orange Cranberry Chutney; Sweet Potato Purée with hints of vanilla and maple; Creamy Yukon Mashed Potatoes; French green beans; and just for the occasion, guests can savor the sweetness of the season with a Spiced Pumpkin Cheesecake served with Gingersnap Crumble and Cranberry Compote.  STK Atlanta will be open from 12 p.m. to 9 p.m. on Thanksgiving Day. For more information, visit www.stkhouse.com or call 404-793-0144.  STK Atlanta is located at 1075 Peachtree Street in Midtown Atlanta on the corner of Peachtree and 12th Streets in the 12th & Midtown development. Stay connected on Twitter  and Instagram at @eatstk  #stkatlanta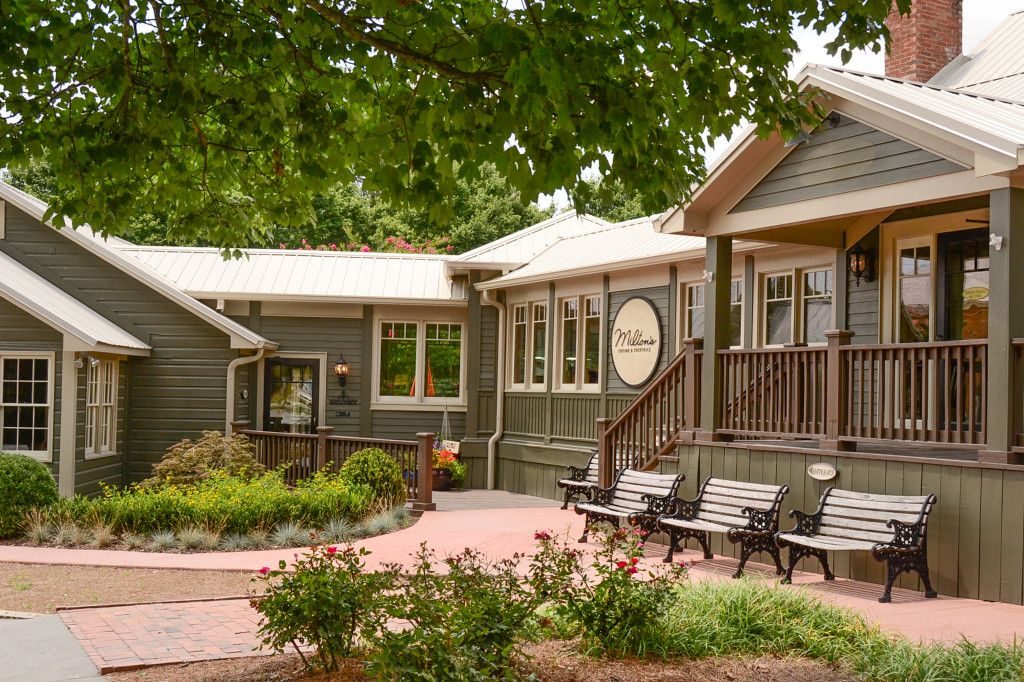 10. Round up family and friends and head to Milton's for a Thanksgiving feast to remember. The historic Crabapple restaurant is open from 11 a.m. to 3 p.m. For $45 per person (plus tax and gratuity), dig in to executive chef Derek Dollar's three-course prix fixe menu of traditional favorites such as butternut squash bisque, applewood smoked turkey breast, spiral cut ham and bourbon pecan pie. 770-817-0161; miltonscuisine.com.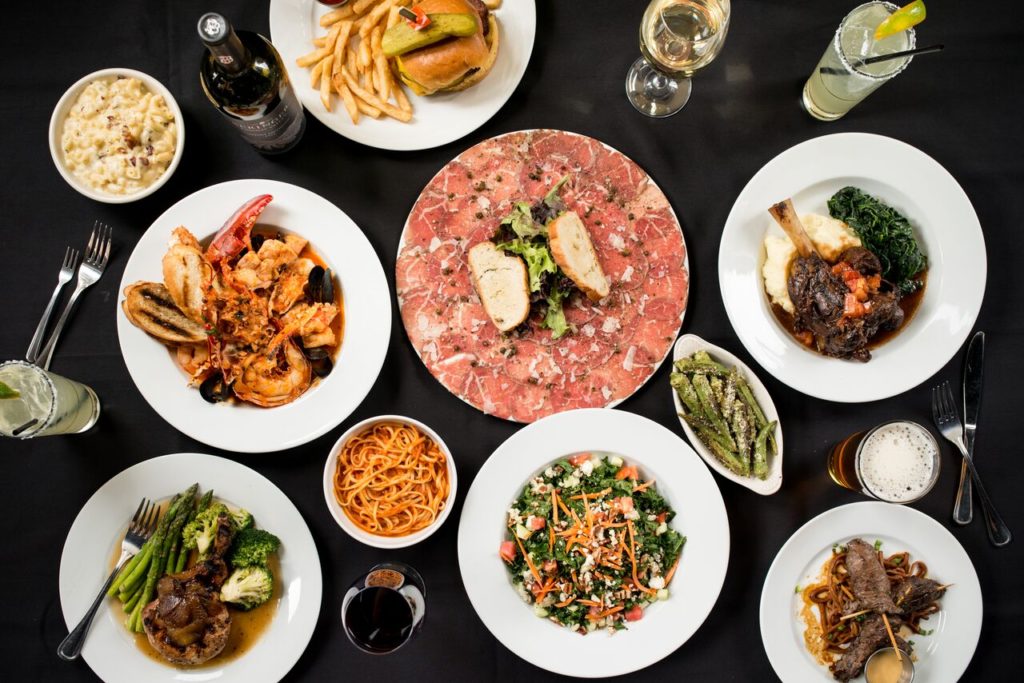 11.Football fans have something to be thankful for, because Dantanna's Buckhead location will be open from 4 p.m to 12 a.m. on Thanksgiving Day, Thursday, November 22nd.  Not only will they be serving up all the games on multiple flat screen TVs throughout the expansive bar and restaurant, but Executive Chef Brad Parker's full lunch and dinner menu will also be available for guests.  For more information, visit www.dantannas.com or call 404.760.8873.  Dantanna's Buckhead is located at 3400 Around Lenox Drive, Suite 304, Atlanta, GA 30326. Stay connected on Twitter and Instagram at @dantannas.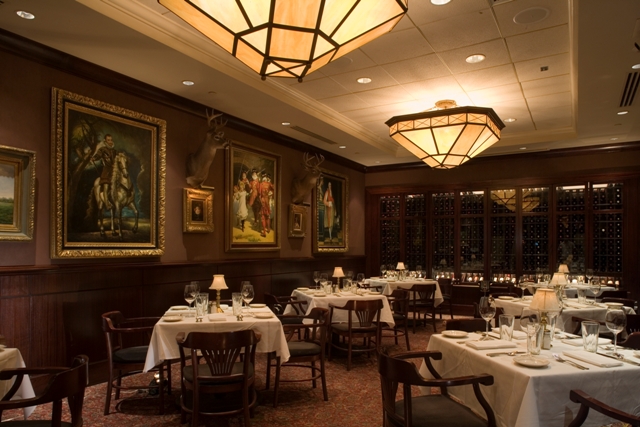 12. Located in Buckhead and Dunwoody, The Capital Grille is offering a traditional Thanksgiving menu for $42.  They're also offering their full a la carte dinner menu so that you'll be able to feast between the hours of 11 a.m. and 9 p.m. To view the full menu, click here.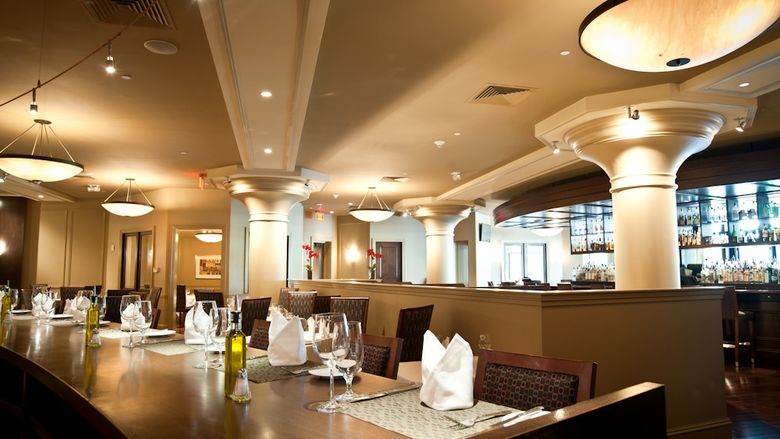 13. Celebrate Thanksgiving with loved ones at Davio's Atlanta. On Thursday, November 22nd from 11:00am to 8:00pm, guests are invited to enjoy a special Thanksgiving Day menu prepared by Executive Chef Matthew Rosekrans Guests will enjoy items such as Oven-Roasted Vermont Free-Range Organic Turkey, Brussels Sprouts, Yukon Gold Creamy Potatoes, Macaroni and Cheese, and Herb Bread Stuffing. We all know Thanksgiving isn't complete without an All-American dessert. This year's options include Apple Pie, Vanilla Bean Gelato and Gluten Free Hazelnut Chocolate Tart. The Davio's Thanksgiving dinner menu is $65 per adult and $23 per child (12 years & under) regular dinner menu also available. Special Holiday Desserts are available for $12 each (excluding tax and gratuity.) Reservations are necessary for this event and can be made by calling 404.844.4810. Davio's Thanksgiving Menu will be available Thursday, November 22nd from 11:00PM-8:00PM. Full a la carte menu is also available. Reservations are necessary.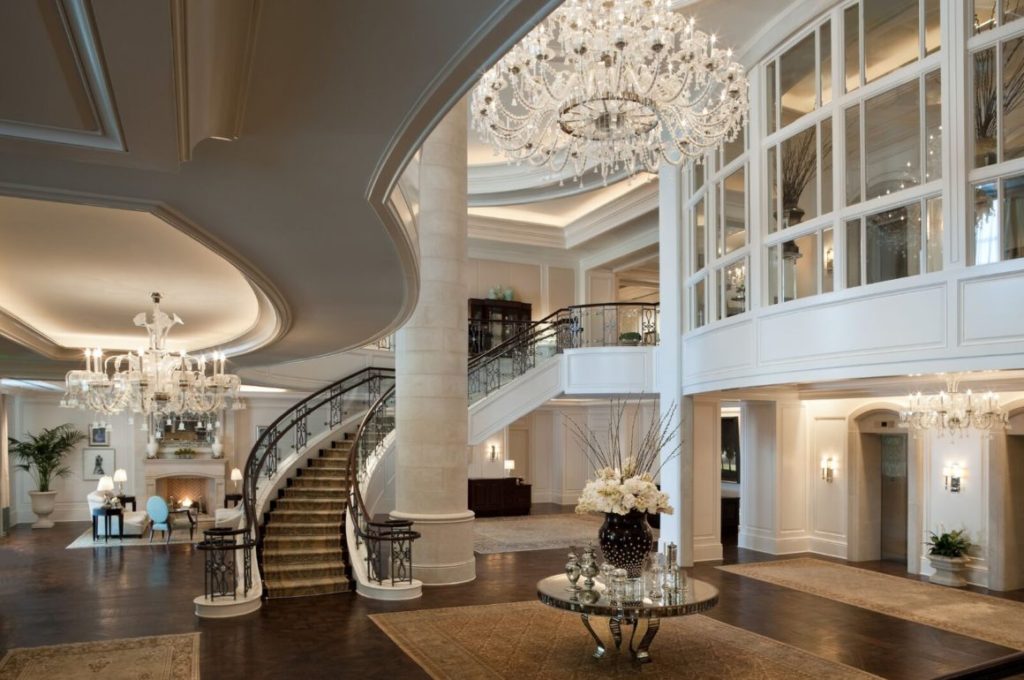 14. The St. Regis Atlanta is hosting a decadent Thanksgiving Buffet set in the hotel's stunning Astor Ballroom.  The buffet will be offered on November 22nd from 11 a.m. to 3 p.m. with Thanksgiving favorites created by Chef Jordan Barnett, a Bloody Mary and Mimosa bar, and live music.  Menu highlights include caviar, sushi, seafood, live action pasta station, and a decadent dessert display.  Pricing is $155 for adults, $75 for children eight to 12 years old, $59 for children four to seven years old, and complimentary for newborns to three-year-old children.