A restaurant whose motto is #EatWellLoveLife is definitely one that I can get behind.  When you visit Louisville, Kentucky, your trip will not be complete without a visit to Anoosh Bistro.  Owned by chef and restaurateur Anoosh Shariat, Anoosh Bistro has garnered noble success.  Shariat is known throughout the Louisville culinary scene as an incredible chef.  After leaving the area to work on a few projects, he returned to open up Anoosh Bistro.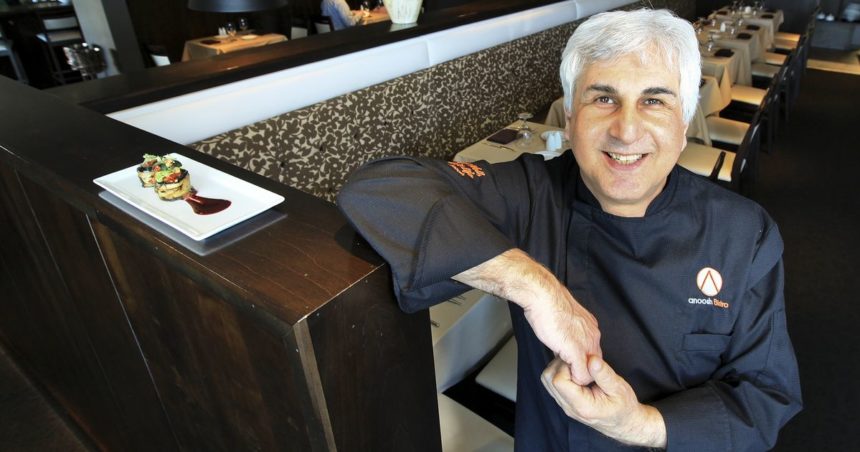 During this trip, dining at this restaurant was one of my many highlights.  The atmosphere was so welcoming and the interior had an upscale, yet, modern feel.  The wine list was absolutely phenomenal.  General manager, Deniz, is extremely knowledgeable about each wine and provided some excellent wine pairings.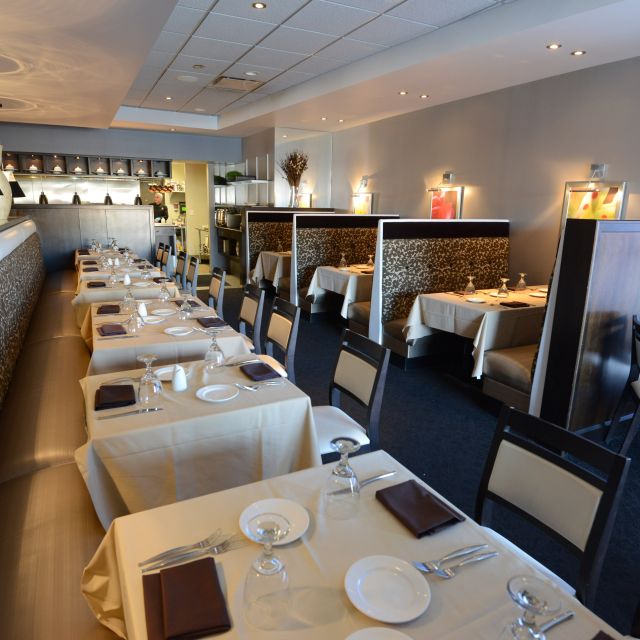 The menu was creative with so many options from the sea and land.  We ordered several items with each one being absolutely stellar.  While you wait for appetizers and entrees, you are brought crusty pesto bread and gorgonzola cheese sauce.  You will love its creaminess and robustness. Seriously, they could package and sell this cheese sauce all by itself because it is that good!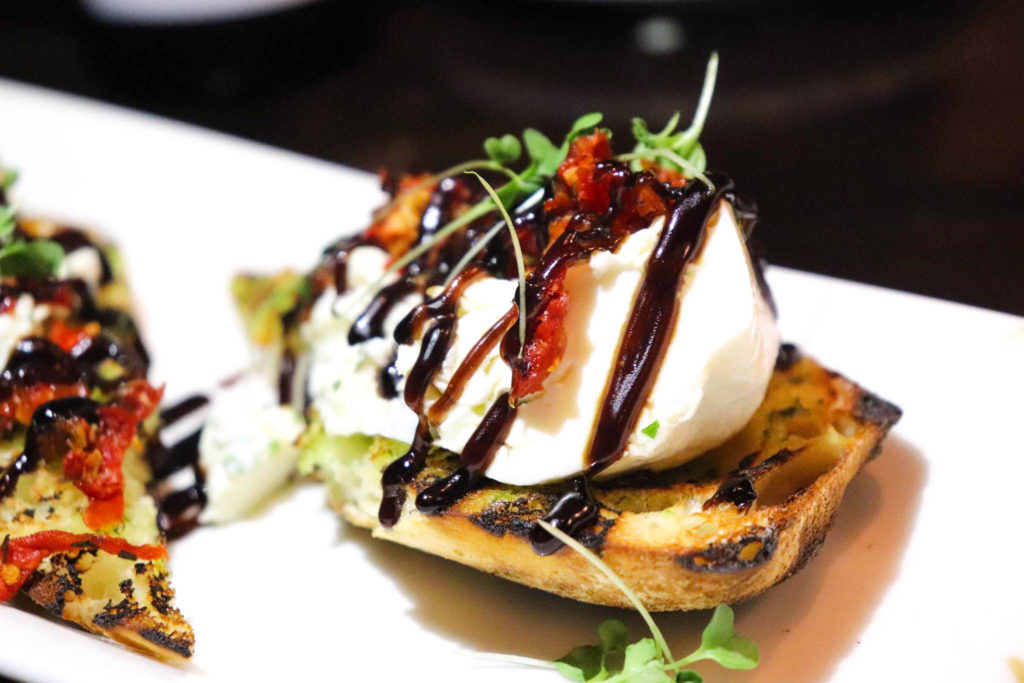 We started our meal with several tapas.  First was the burrata toast, which was made in-house the same day.  The toast was layered with herb burrata, sun dried tomato relish, oregano, and duck prosciutto, topped with balsamic reduction.  No matter what you do, make sure to order the arancici.  They are simply little bites of heaven.  It's fried risotto balls stuffed with cheese and risotto, topped with san marzano, saffron aioli, and chive.  They are so scrumptious!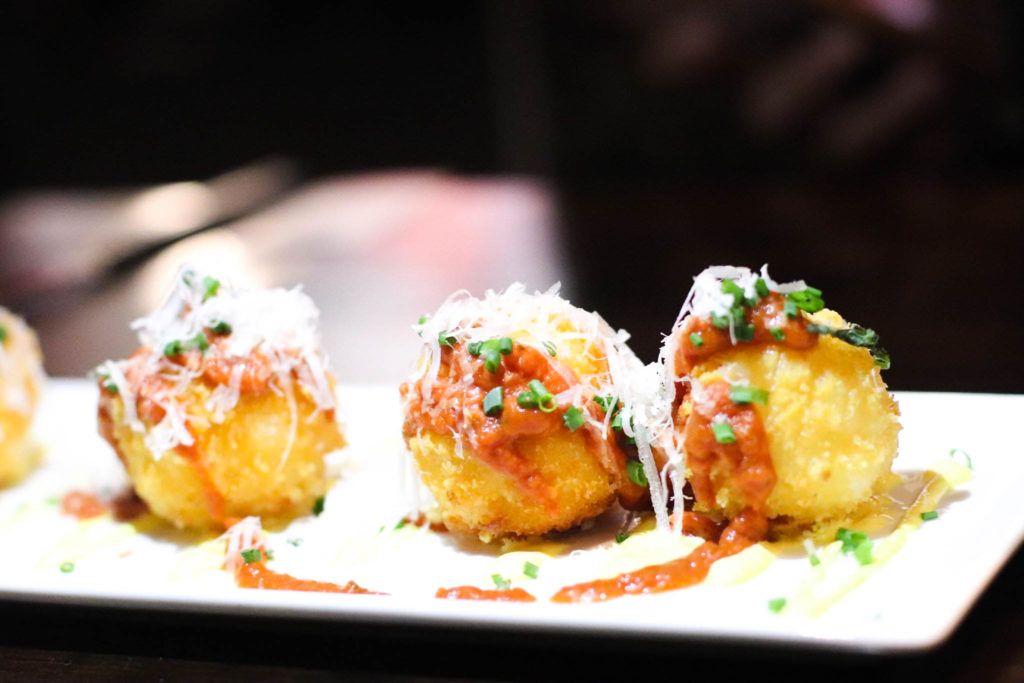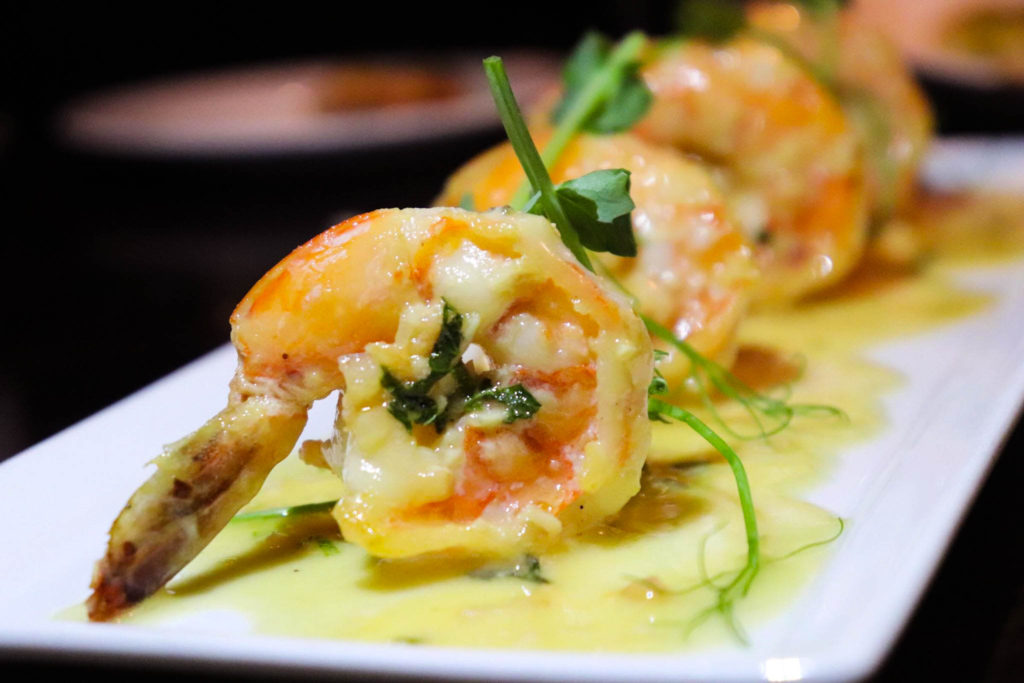 Since we were visiting the home of the mint julep, we had to try the grilled shrimp julep.  These large shrimp are succulent and tossed in bourbon, lemon, white wine, mint, and Pappy's brand maple syrup.  You'll appreciate the sweet and savory.  If you are like me, you must have one item no matter where you are and no matter what you do.  It is simply a-must that you order it, and for me, that item is escargot.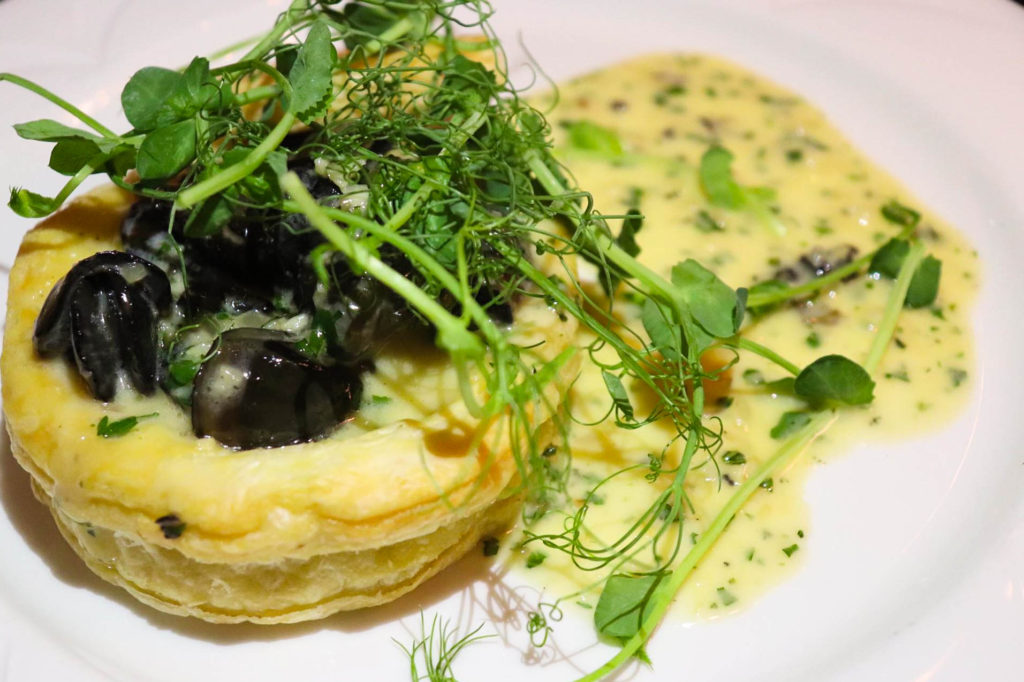 When I saw escargot on the menu, I had to have it.  Anoosh Bistro prepared this classy dish in a puff pastry with Pernod and garlic butter.  I recommend ordering two because I could've  eaten this dish alone.  The halibut was something from the sea we tried.  Our portion was smaller because we enjoyed so many tapas.  The halibut was served with lobster sauce and creamy grits.  Not only was the dish plated to perfection, it was equally delicious.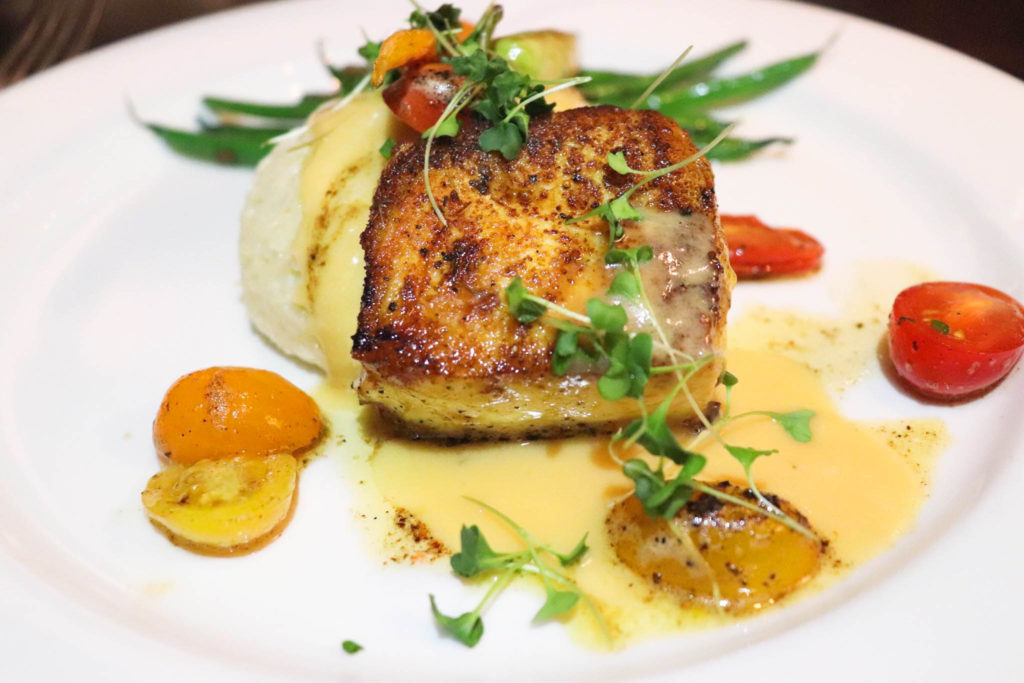 We were treated to tasty desserts, and what's better than chocolate and strawberry ice cream for dessert!  This was the perfect end to a delightful time, and everything about our dining experience was superb: the service, the food, and the ambience.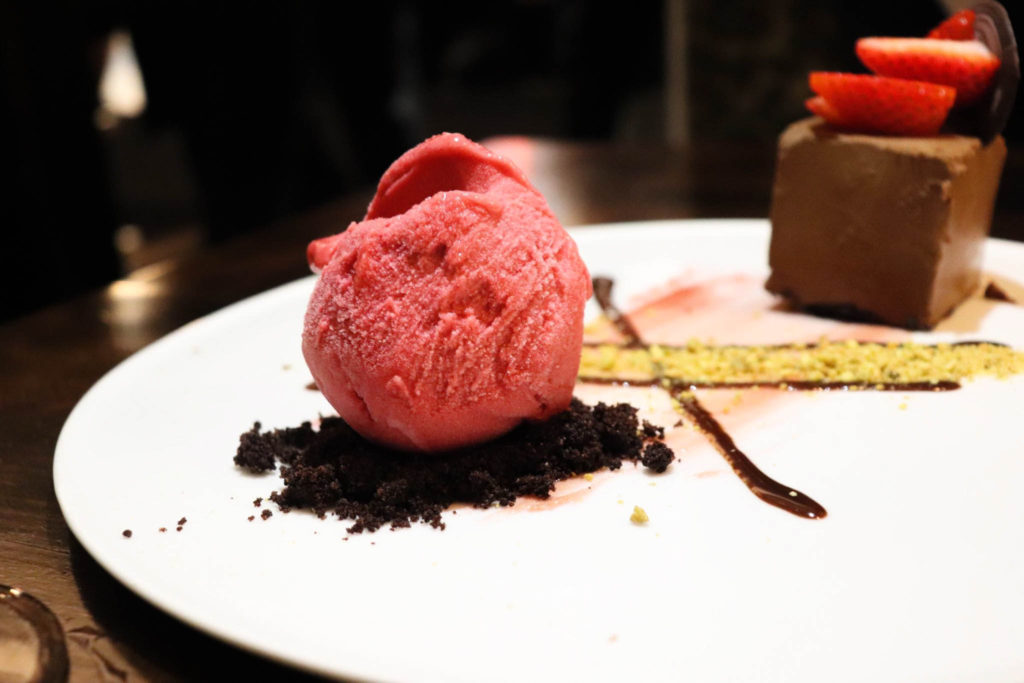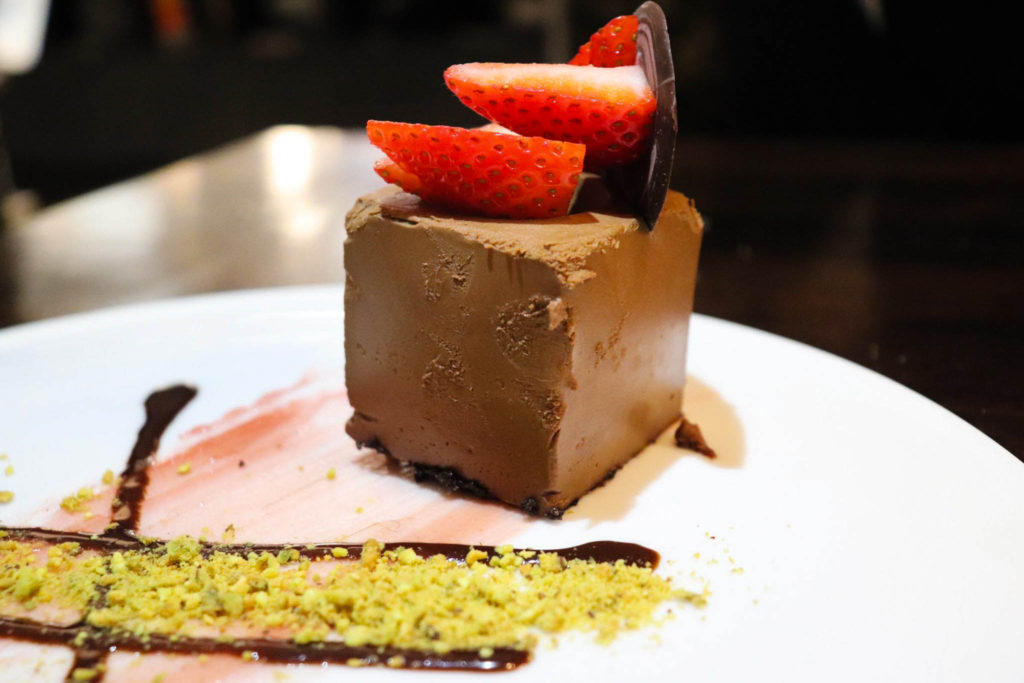 Anoosh Bistro is ideal for date night out, birthday celebrations, or a girls' night out in Louisville, Kentucky!  
Make sure you follow:  @AnooshBistro on IG.