Recipe: Lobster & Shrimp Alfredo
I don't know about yall, but I love an evening at home filled with delectable food, good friends and of course the evening isn't complete without wine. I am sharing one of my favorite go-to recipes while entertaining: Lobster & Shrimp Alfredo. What I like about this recipe is it looks really fancy, but it's so easy to create. There isn't a lot of prep time and did I mention it's absolutely delicious.
In my opinion, all good recipes are better with a superb wine pairing. I paired this pasta dish with the award-winning J. Lohr Estates Riverstone Chardonnay from beautiful Monterey, CA. The pairing was ideal because J. Lohr Estates Riverstone Chardonnay is crisp & delicate.
My good friend Mark joined me for supper last week and he's still raving about this recipe, which means a lot because he's a chef. This recipe is good year round and I was really impressed with the quality, especially at this price.
Bon Appétit!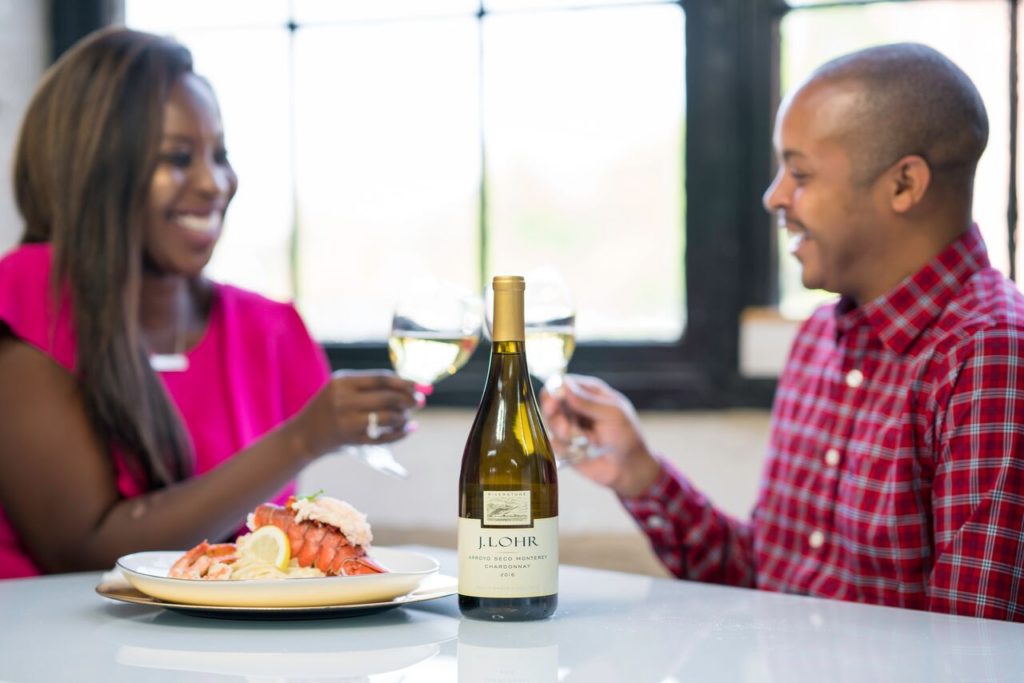 Recipe: Lobster & Shrimp Alfredo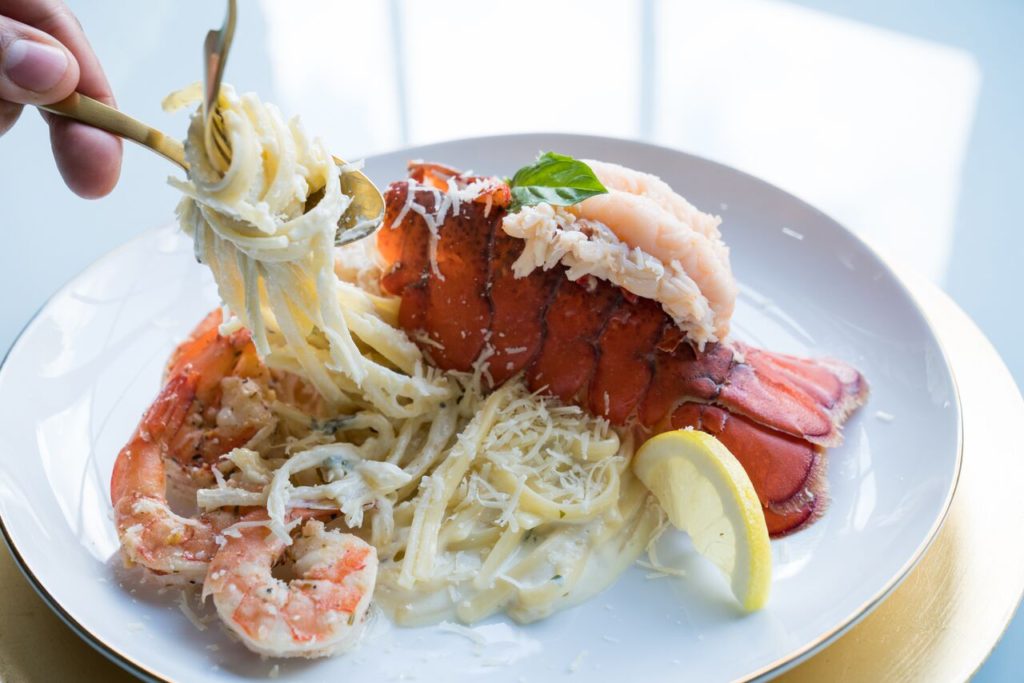 Ingredients
1 pound fettuccine
1 pound large cooked shrimp
2 lobster tails
Salt and freshly ground black pepper
1/4 cup olive oil
1 tablespoon cajun seasoning
3 tablespoons herb butter
2 cloves garlic, grated
2 cups heavy cream
2 cups shaved Parmesan
2 tablespoons finely chopped fresh parsley
Directions
Bring a large pot of lightly salted water to a boil.
Add pasta and cook for 8 to 10 minutes or until al dente; drain.
In a large bowl, mix shrimp, salt, pepper, Cajun seasoning and red pepper flakes together
Bring a large skillet to medium high heat and add oil 
Add shrimp and sauté for 5-7 mins
Lower heat and stir in half and half and Parmesan cheese. Simmer on low heat for 3-5 mins
Add in fresh parsley and finish with herb butter.
Taste to determine if more salt and pepper is needed
When sauce has thickened, combine with cooked pasta noodles; serve hot.
Poaching The Lobster Tails  
Add 2-3 tbs. of water to a large pan and bring to a simmer.
Slowly add slices of butter to the simmering water and whisk to ensure it stays liquid.
Plenty of butter and a little water to gently poach lobster at medium heat
Do not boil
Add to Shrimp Alfredo
Serve With Glass Of J. Lohr Estates Riverstone Chardonnay & Enjoy