No matter what city I'm visiting, I take pride in supporting local businesses.  I am so thrilled that Winston-Salem is a city that prides itself on being home to a number of restaurants that are not only owned by women, but the women are the head chefs as well.  This is the case at
Sweet Potatoes (Well, Shut My Mouth!) 
Sweet Potatoes (Well, Shut My Mouth!)
is run by chef and owner, Stephanie Tyson, and owner/partner, Vivian Joiner.  Chef Tyson and Vivian opened their award-winning restaurant in 2003 in the Downtown Arts District of Winston-Salem.  Chef Ty is also an author and restaurateur.  She has written two cookbooks and has received a lot of praise regionally and nationally for both books.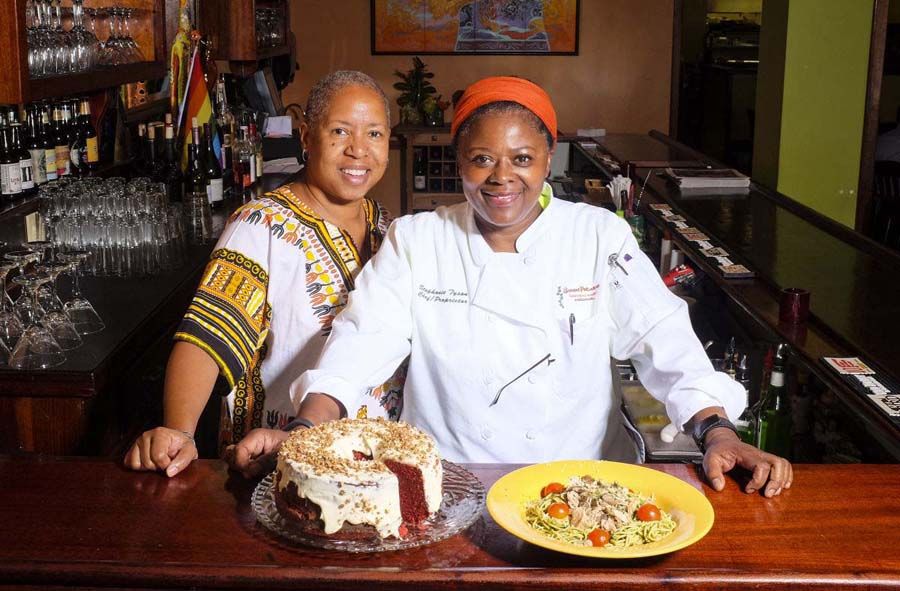 (Pictured: Vivian Joiner & Stephanie Tyson)
Fun fact:  Maya Angelou is quoted as saying, "Everything about this book is correct except the title.  Anyone with a taste bud in their mouth should follow these recipes and open their mouth."
Did you know North Carolina's state vegetable is the sweet potato? 
Sweet Potatoes (Well, Shut My Mouth!)
incorporates this vegetable in several dishes and it's done just right.  I started my meal with a mimosa and Café Italia.  This beverage was a blend of iced coffee, amaretto, tequila, Grand Marnier, and whipped cream.  It was so heavenly on a very warm day.  While looking at the menu, I wanted everything.  However, I would need four trips to try everything that my heart and tastebuds desired.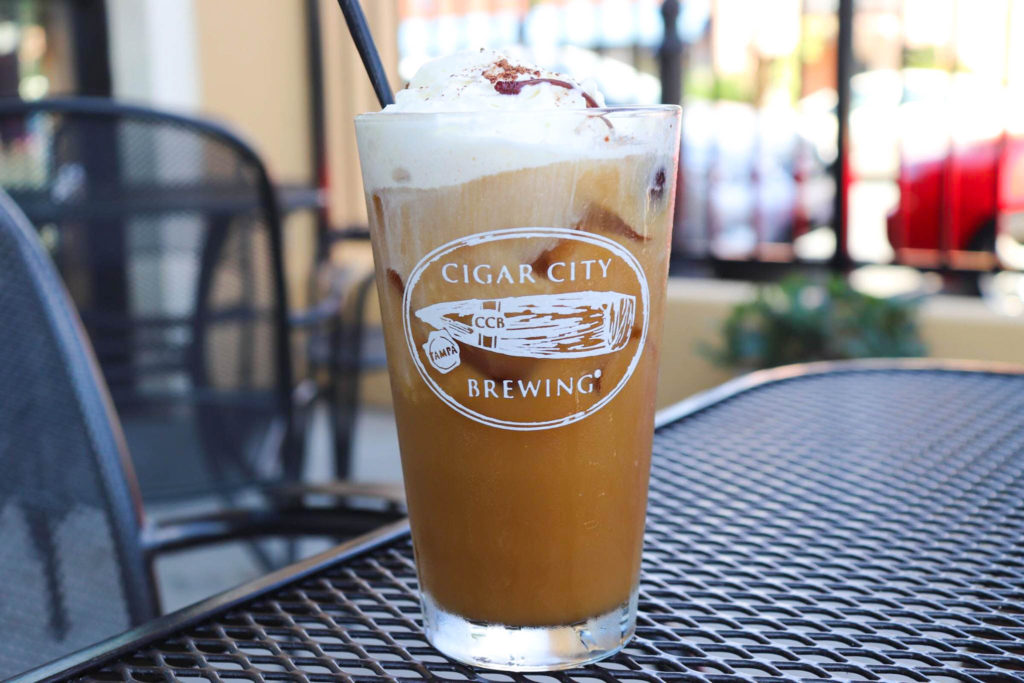 Their menu is soulful, southern, and overall, good down-home cooking.  We started with Uptown Oysters.  This dish is served with fried oysters, Apple-smoked bacon served over scrambled eggs and Texas toast topped with country ham bordelaise sauce.  The bordelaise was so rich and flavorful, and the oysters were perfectly fried, which provided for a great crunch.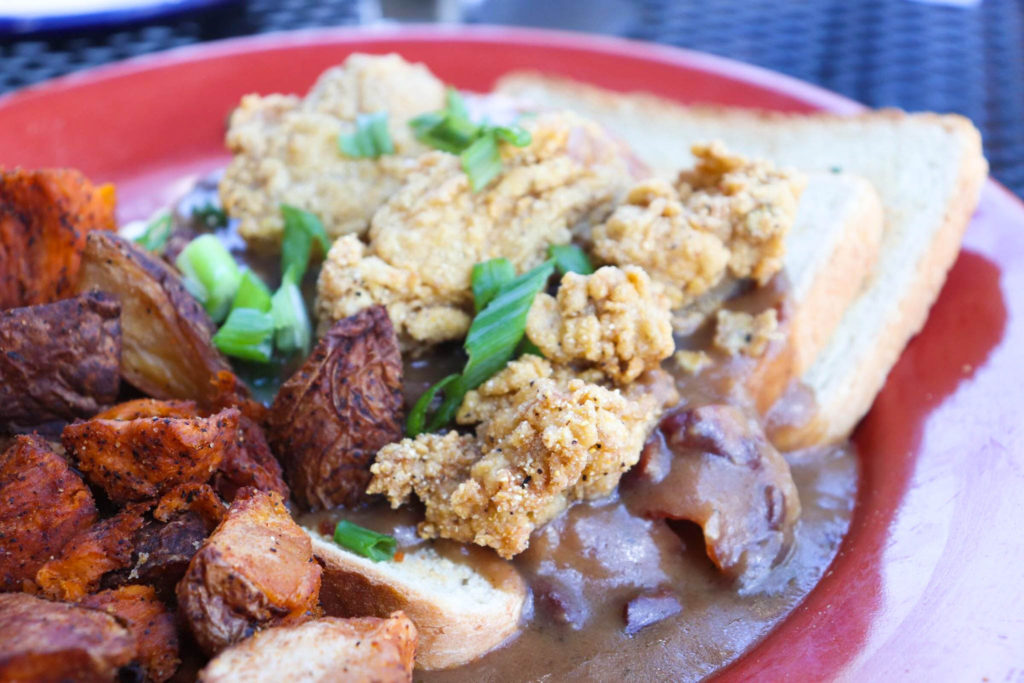 I was on the fence about the frittata, but our server insisted that we try it.  I am so happy we did because it ended up being my favorite dish.  It definitely was not your traditional frittata.  It could best be described as a layered lasagna baked omelet dish.  It's layered with roasted vegetables, spinach, and sweet potatoes.  It's topped with melted brie and tomato jam.  It definitely is a must-try.  It was super savory and fulfilling.
Now, you know that fish and grits are a-must.  These stone-ground grits were extremely creamy and rich, and the fried catfish was fried to perfection.  It didn't hurt that the drizzled spicy Creole sauce was the cherry on top of the catfish.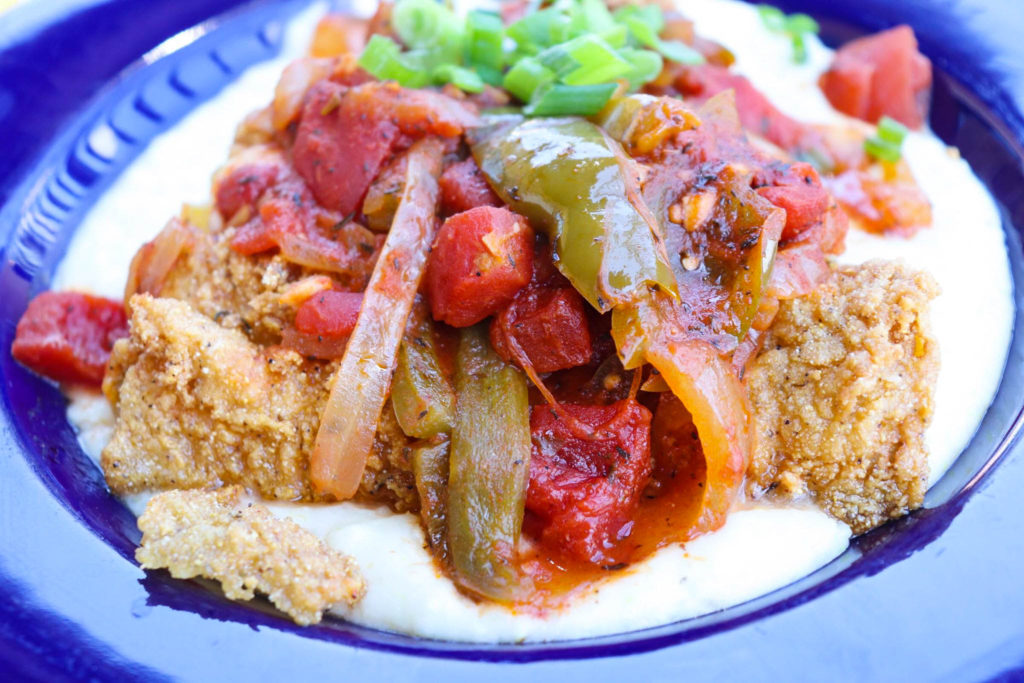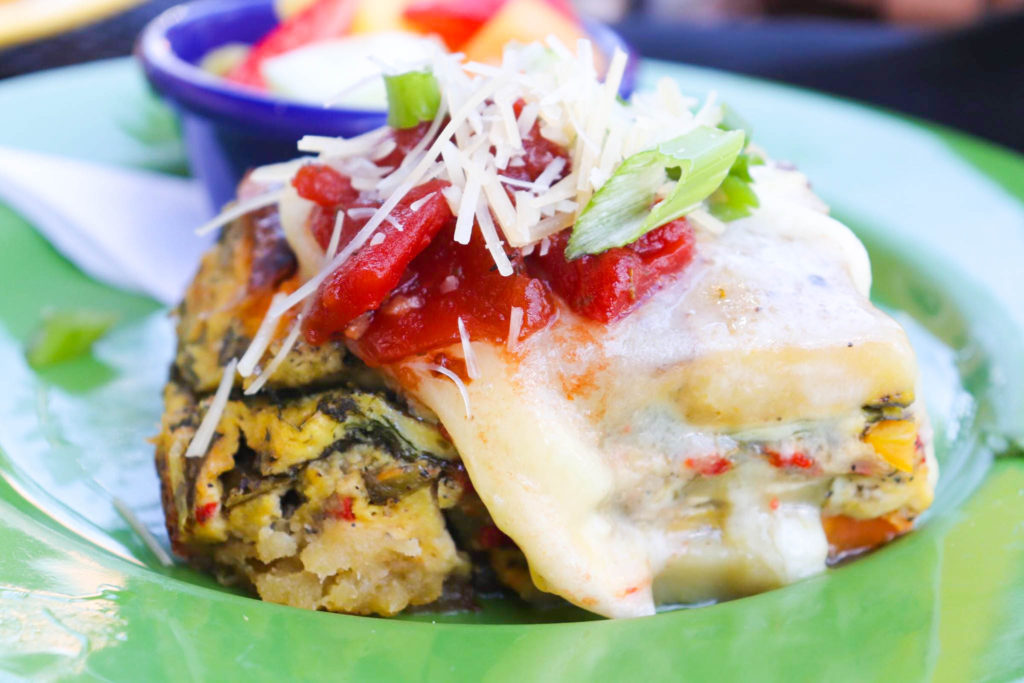 And since I love sweet potatoes, it was a definite that I try the sweet potato pancakes.  They were definitely right up my alley.  You'll love the fluffiness and the apple compote that comes atop the pancakes. When you visit this restaurant, you are going to feel like you're dining with family.  The food is incredible, and you can tell that a lot of love and passion was put into their savory dishes.  Follow them on social media: @swtpotatoes