People like to blame millennials for any number of things. You can't throw a rock these days without some thinkpiece blaming those of us born from 1982-2000 for killing one particular industry or another. We've killed home-ownership because we've chosen to buy avocados; we killed diamonds because we're more aware of how they're sourced; those participation trophies our parents bought us killed our ambition; video killed the radio star (actually, that one's not on us).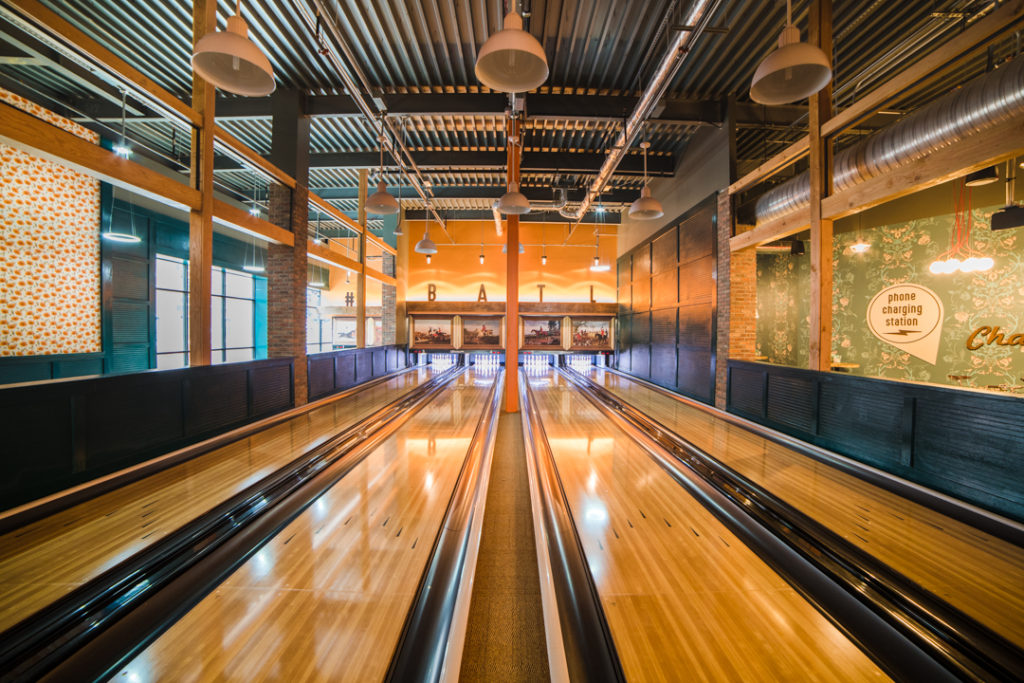 But one thing millennials, and our younger counterparts, are helping bringing back is the concept of game night with family and friends. We've gotten off our phones and are venturing back into public for the original facetime. Entrepreneur and restaurateur Robert Thompson opened the first Punch Bowl Social in 2012, the perfect combination of his life and work experience, marrying Southern hospitality with British pubs. March 24 saw Punch Bowl Social's 13th location open up in The Battery Atlanta and with its Hugh Acheson-designed menu, this new game lounge with its diner-inspired menu is sure to be one of the biggest non-baseball hits at Suntrust Park.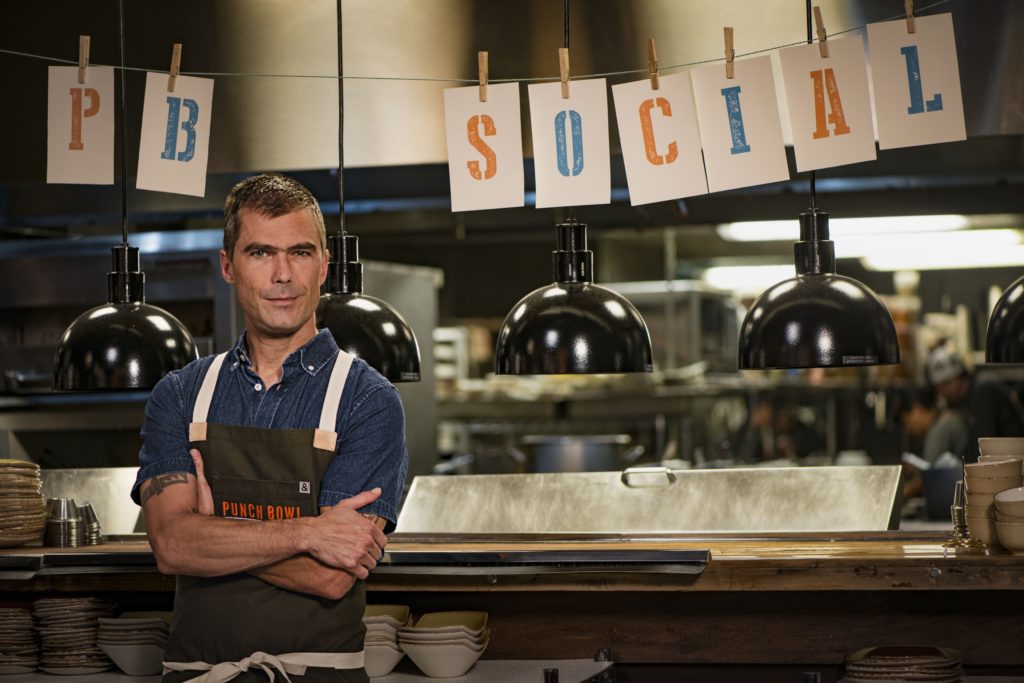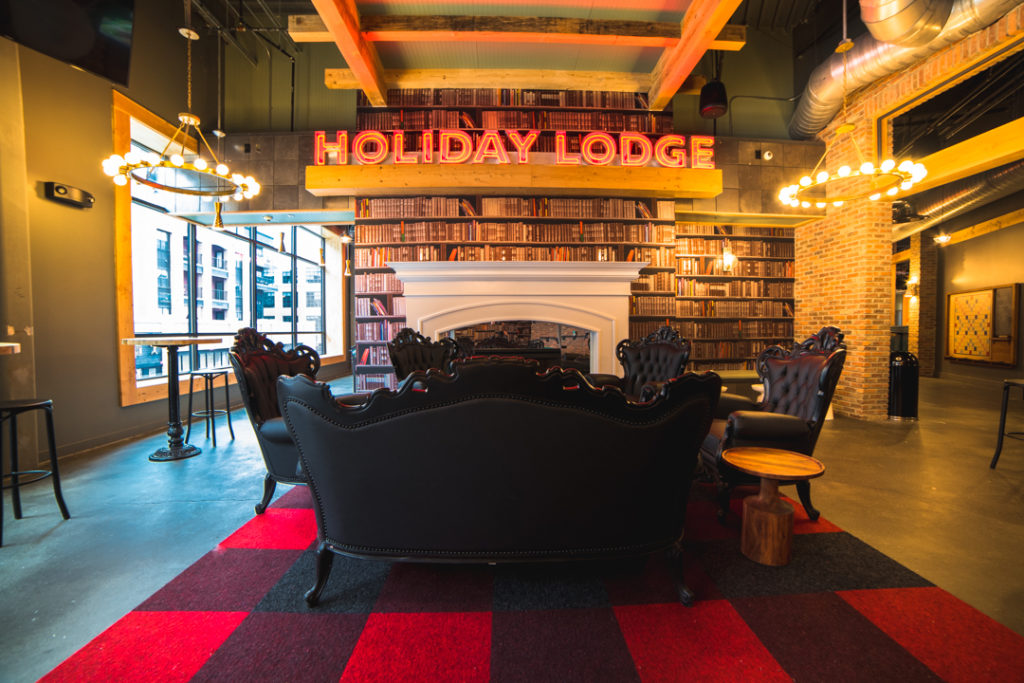 Recently, Erica and I were invited to one of the restaurant's soft openings especially for Atlanta influencers and it was a real treat to appreciate the 25,000 square foot space without the hoards of people that are sure to be packing the venue soon. We got to sample some of Punch Bowl Social's most nationwide popular menu items and, spoiler alert: even if you hate bowling, bar games, and fun, the food is worth the journey.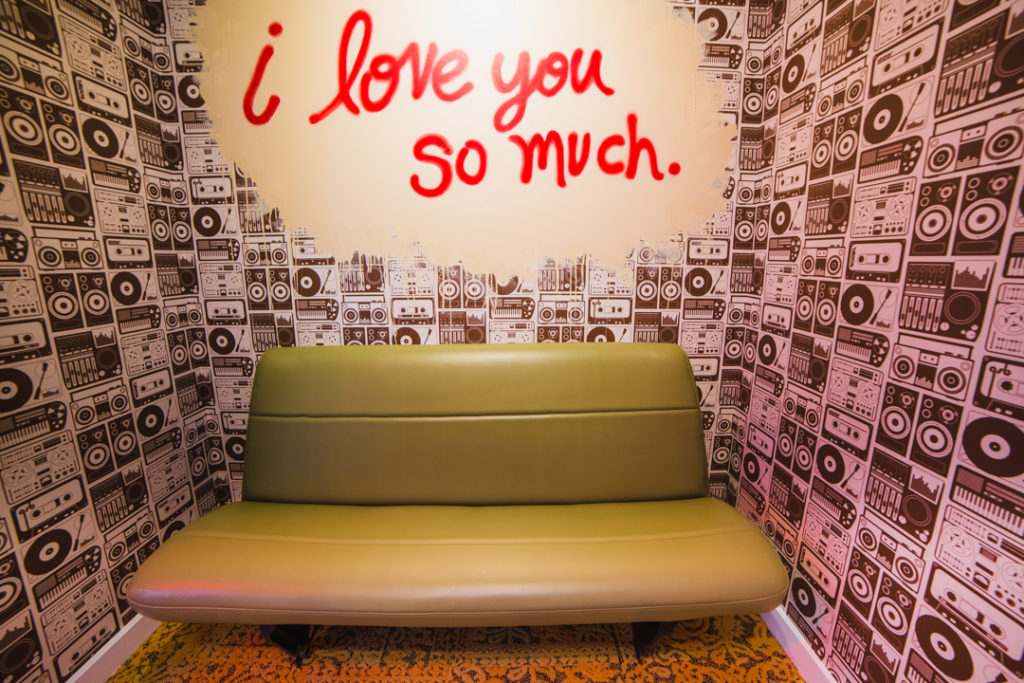 We enjoyed snack-size versions of the Golden Chicken Pot Pie (smokey, surprisingly light but filling), the Knockoff Burger (even better when I spread some leftover Hugh's Pimento Cheese on it), Chicken and Waffles (sweet, savory, spicy), and, for those who want to power up before they belt some karaoke, the Superfood Grain Bowl (one of the many vegetarian options).

Of course, no modern Atlanta gaming establishment would be complete without an extensive craft beverage menu. Aside from beer and wine (a list that feature a number of Southern breweries), Punch Bowl Social offers beautiful cocktails and the eponymous punches, available in single servings or literal bowls for eight. I tried a full-sized  Van Damme!, a cognac-based cocktail, as well as sips of some of the punches. Reasonably priced, especially for the location, these lovely drinks definitely pack a wallop, so you may need to switch to some of the mocktails the restaurant also offers.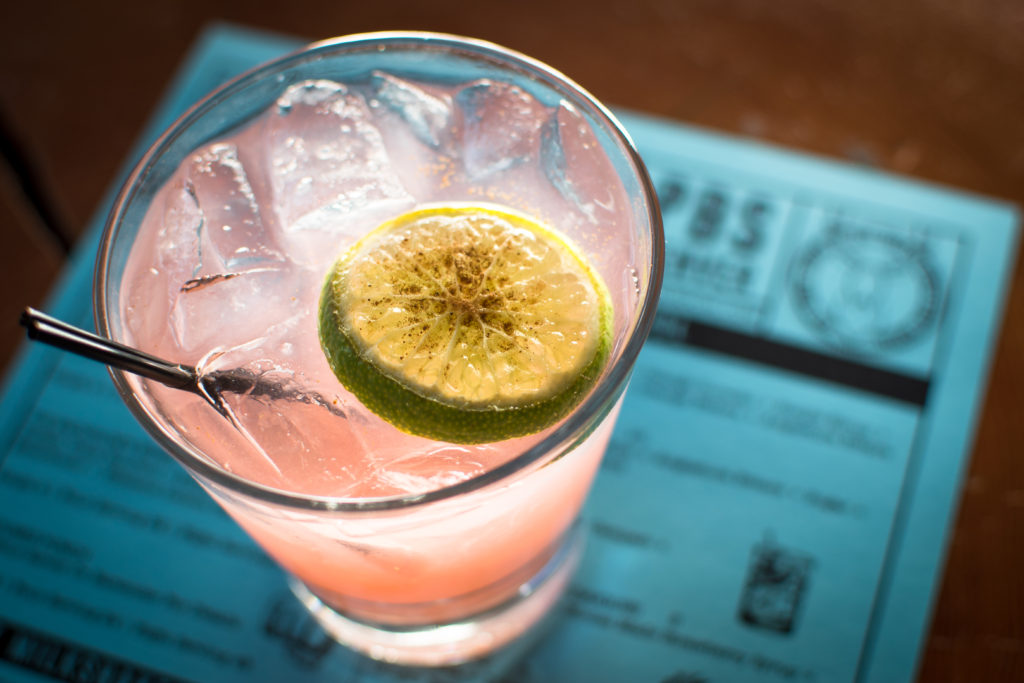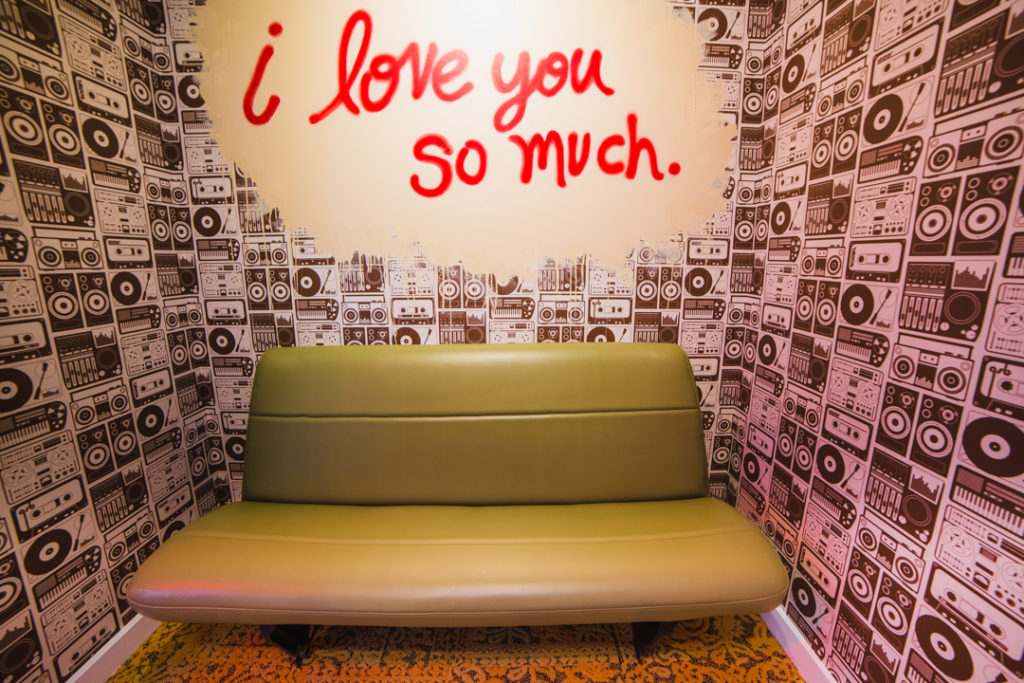 The management staff of the Atlanta location is going to make Robert Thompson and Hugh Acheson extremely proud. I predict this venue will be printing money in a very short while, so if you need an after-hours team-building spot, fun first-date activities, or an easy family outing with teenagers, Punch Bowl Social is the spot that mixes exceptional Atlanta food standards with the whimsy and light we loved in our youth.
All Photos Courtesy of Punch Bowl Social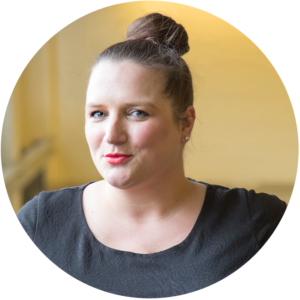 Rachel Boyd is an Atlanta native, holds degrees from the University of Georgia and Kennesaw State University, and is a reformed picky eater (still trying to overcome an irrational shrimp-phobia).  Non-cooking-related passions include her Great Dane-Bulldog mix, volunteer work, and half marathons with the Atlanta Track Club, bourbon, binge-watching detective shows, reading all the books, learning French, cute bearded dudes, and spending time on her best friend's farm.