Château Élan is one of those resorts that immediately puts a smile on your face whenever you think about being there.  You know from the second when you arrive, your experience is going to be remarkable and your expectations will be exceeded.
Located in Braselton, Georgia, and only 45 minutes away from the Atlanta perimeter, Château Élan is an award-winning winery and resort that has an inn, conference center, four golf courses, tennis center, eight restaurants, a European-style health spa, and wine market.  The wines of Château Élan have won hundreds of national and international awards.  I was really excited about attending the Glass to Grape experience that was offered.  We started the evening with a tour of the vineyard and learning about the winemaking process at this awesome resort.
Fun fact:  During one of their trips to Gainesville, Georgia, founders Don and Nancy tasted muscadine wine made from indigenous muscadine grapes.  When they asked why no one had ever grown viniferous grapes in the region, they were told, "It can't be done." Now, Château Élan is a 3,500-acre winery and resort.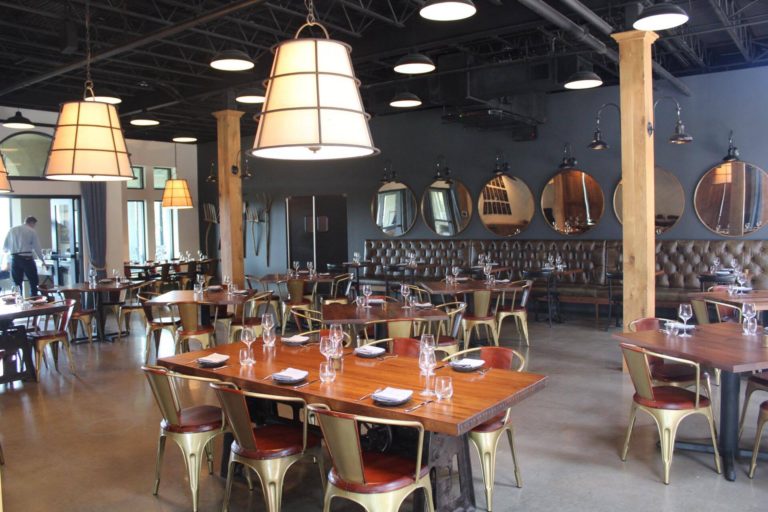 After exploring the vineyard, we headed to the Marc for dinner.  Chef Cameron Udick created a superb menu featuring a three-course farm to table menu that highlighted various regions of Georgia, along with wine pairings. Of course the first city highlighted during the dinner was Atlanta.
We started with a plate of local charcuterie, Doux South pickles, banner butter & bread from I .B.C, green tomatoes, and black-eyes pea caviar.  Each item complimented one another.  My favorite item was the black-eyed pea caviar.  Served at room temperature, my caviar was the first course, which was paired with a Château Élan fingerprint collection: Nancy.  The wine was the perfect blend of a chardonnay and riesling.  Simply put, it wasn't too dry nor was it too sweet.
Atlanta
Local Charcuterie, Doux South Pickles, Banner Butter & Breads From I .B.C
Paired: Chateau Elan Fingerprint Collection: Nancy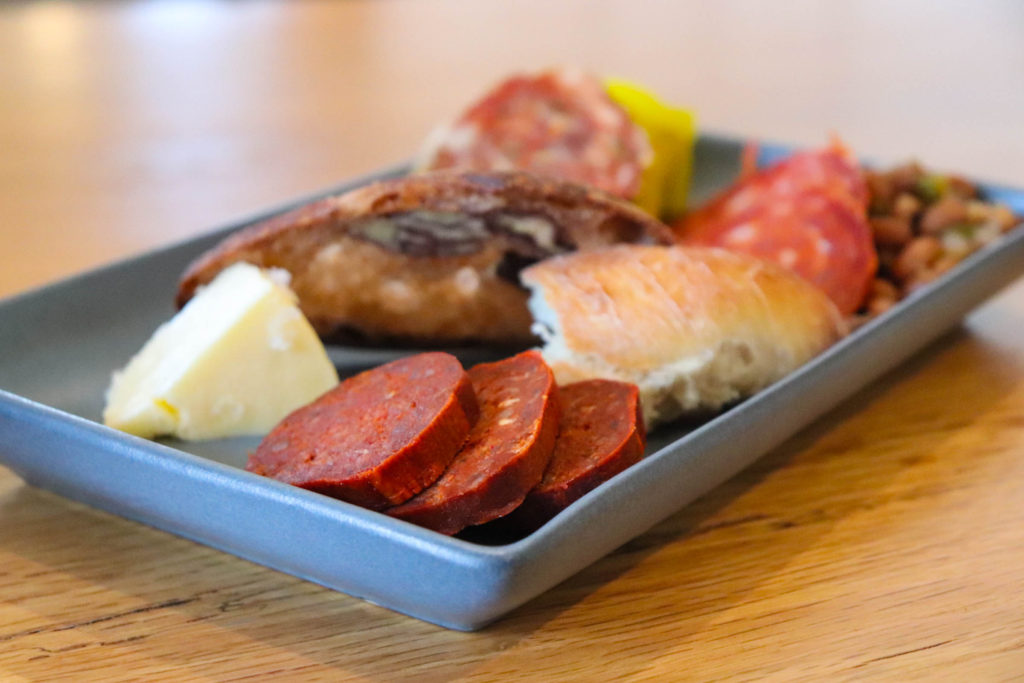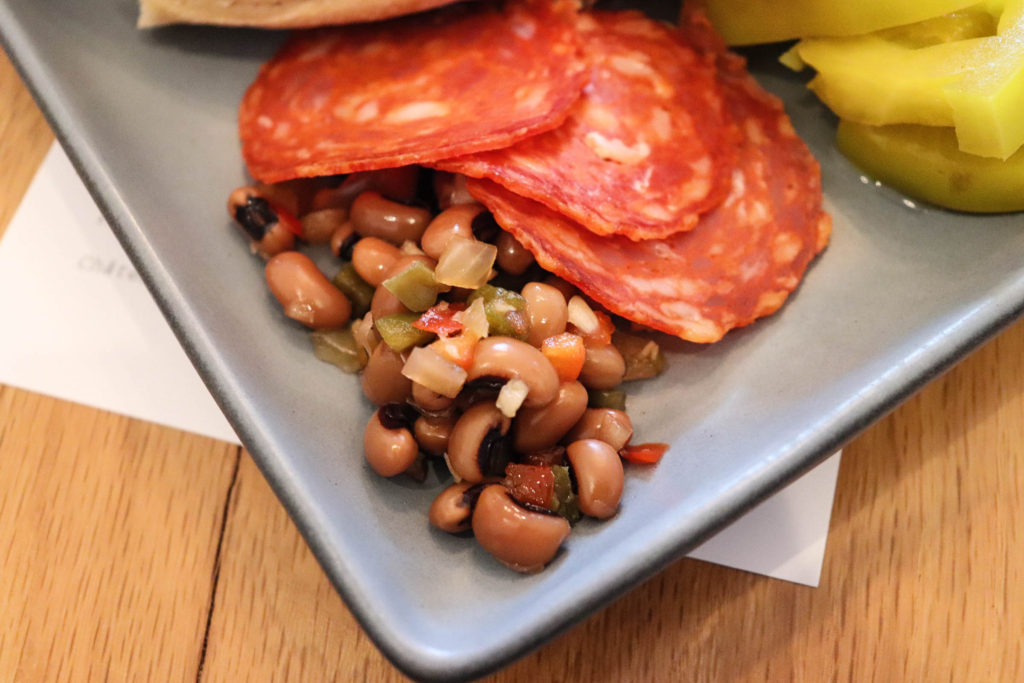 Our second course was a tribute to the Georgia Mountains and was served with two entrees.  This definitely was my favorite course.  We started with a White Sulphur Farms bone-in porchetta served with blue grits, Senegal sauce, topped with pickled mustard seeds.  The inside of the porchetta had plenty of lemon and orange zest. 
Up next was the Brasstown Beef Hanger steak, which included roasted gen. tso Brussels sprouts and harrisa.  The hanger steak was extremely juicy and tender. The Brussels sprouts left everyone speechless because they were so tasty.  I could have eaten at least a pound of them. This course was paired with a 2016 Château Élan pinot noir.
GA Mountains 
White Sulphur Farm Porkchetta: blue grits, senegal sauce, pickled mustard seeds
Paired: Chateau Elan Pinot Noir 2016 
Brasstown Beef Hanger Steak: roasted gen tso brussels sprouts, harrisa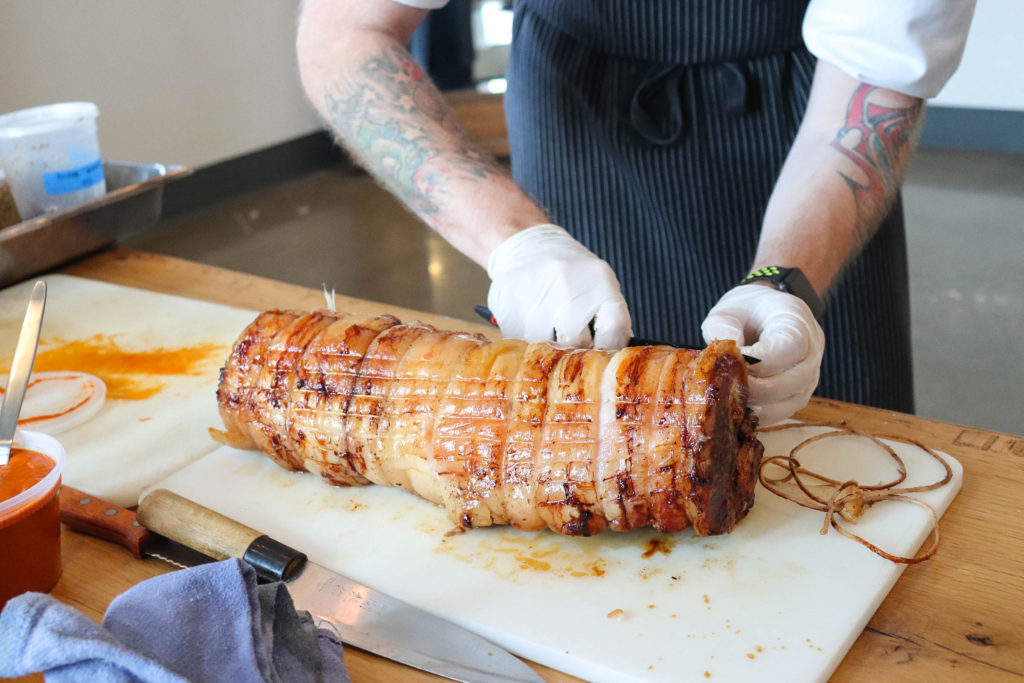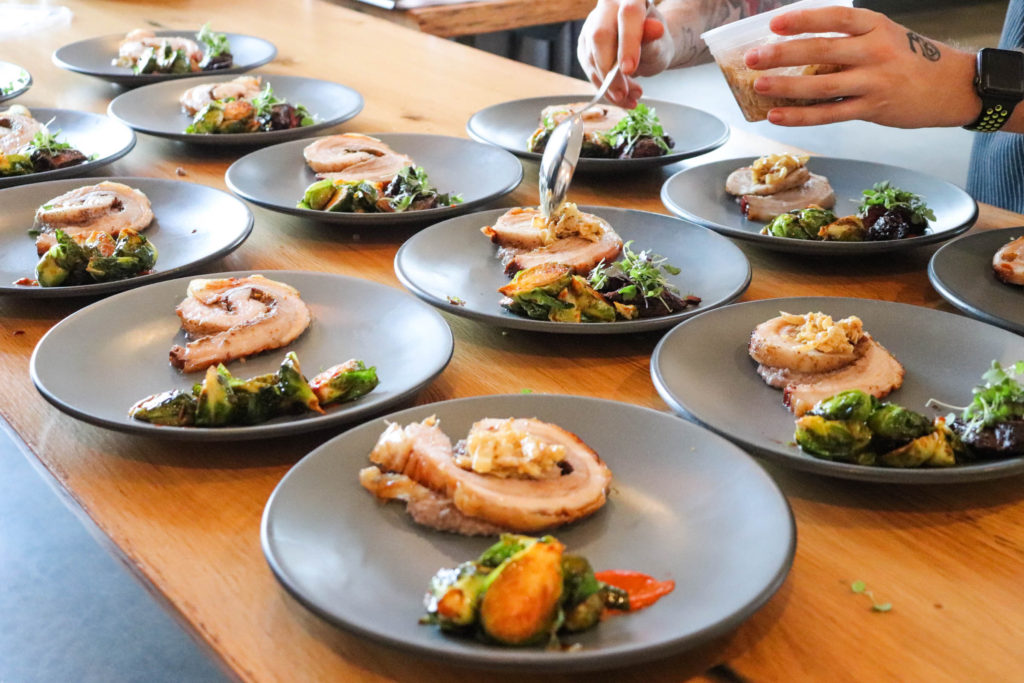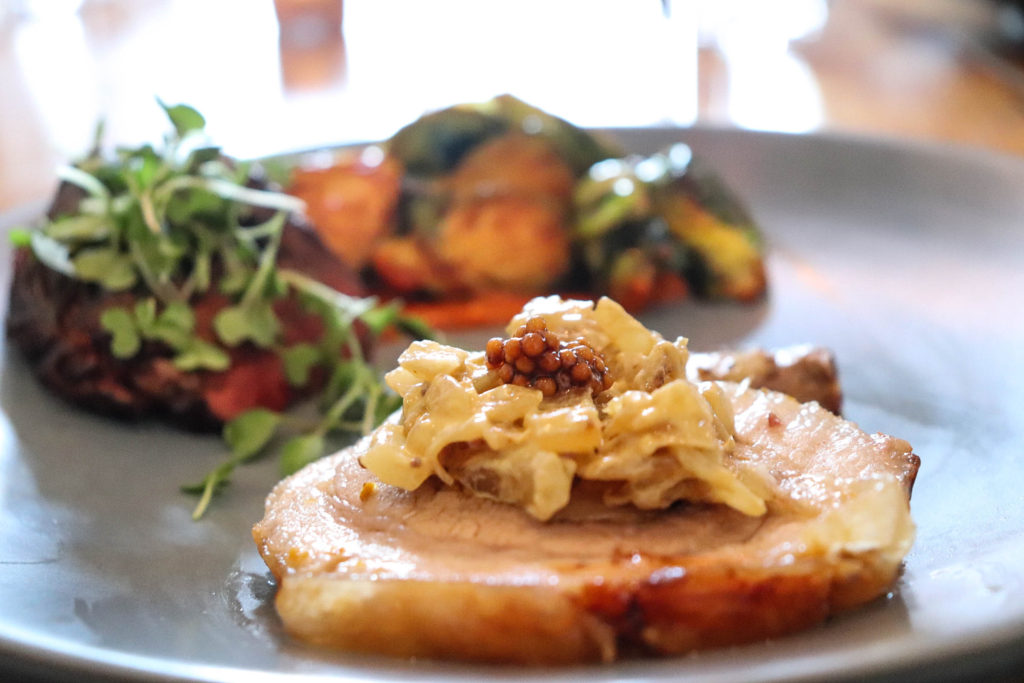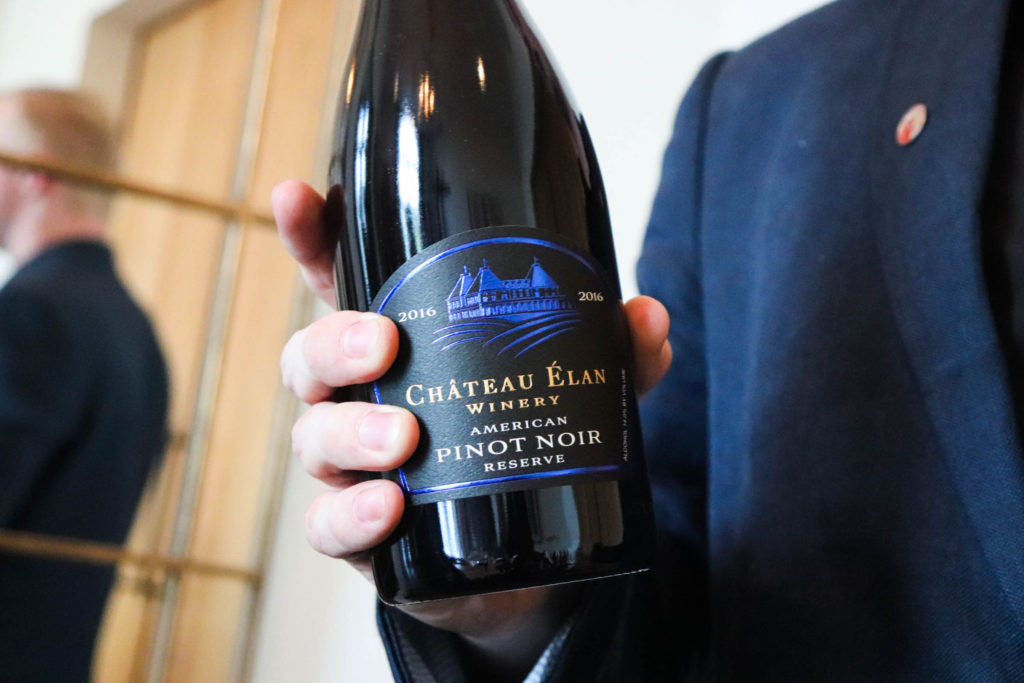 Last, but certainly not least, we explored Athens, Georgia, for our final course, which was dessert.  We were treated to Creature Comforts IPA lemon bars and Condor Chocolate-Dipped Coconut.  Since I am not big on dessert, this was ideal for me. This dessert totally reminded of the Samoas Girl Scout cookies because those were always my favorite.  This dessert also had lots of chocolate with a hint of coconut and was paired with a 2016 Château Élan Dolce Rosso. Just imagine Moscato meets sparkling Rosé.  Delish!
Athens 
Creature Comforts IPA Lemon Bars
Condor Chocolate Dipped Coconut
Paired: Chateau Elan Dolce Rosso 2016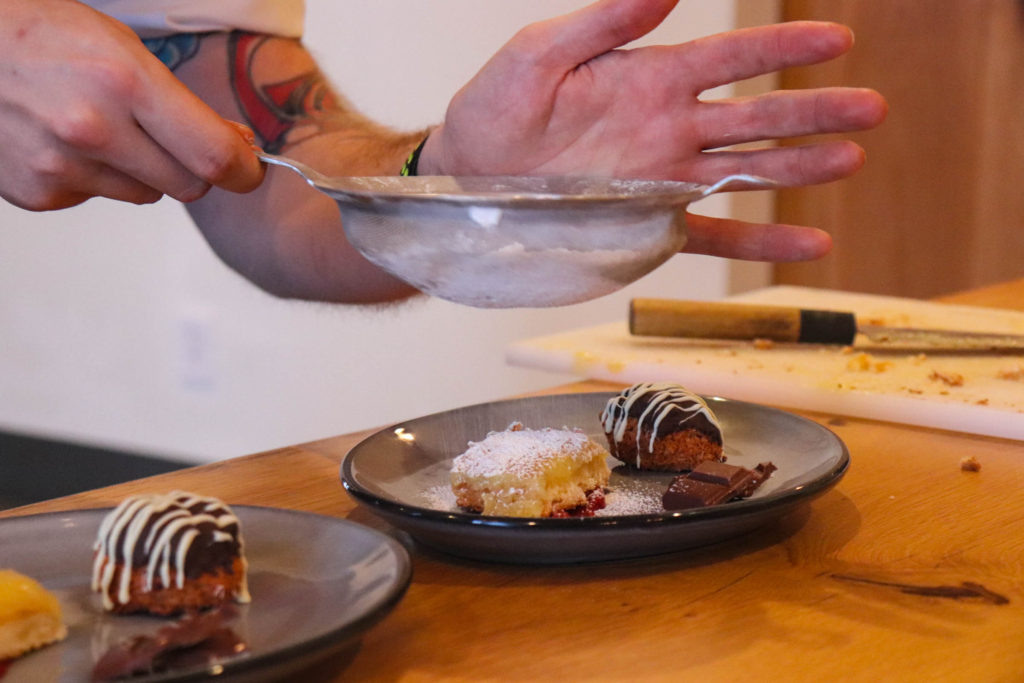 This dinner was one for the books.  Each course was unique and well-prepared.  I think it's awesome that local farmers and businesses are utilized, which I support one thousand percent!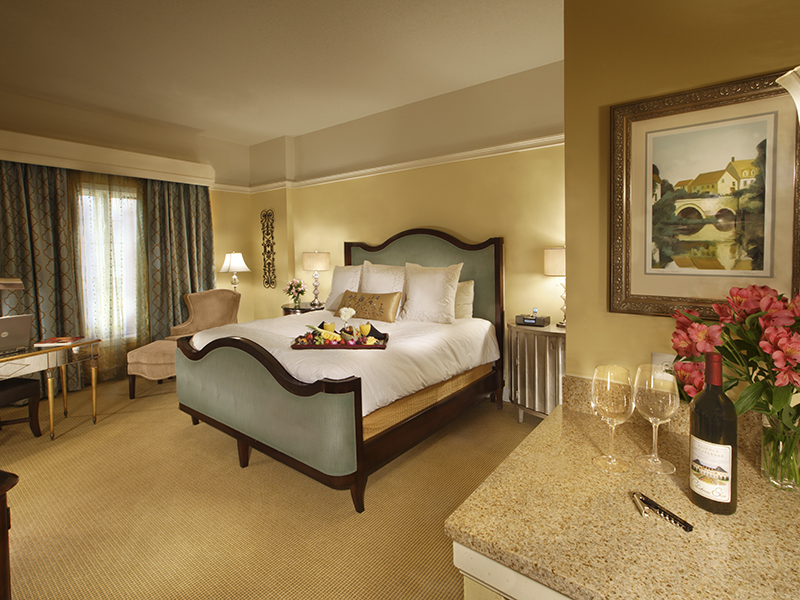 After dinner, I headed to my room, and then I proceeded to the hot tub, which is open year-round.  Relaxing in it makes a wonderful after-dinner treat.  The next day I enjoyed breakfast at Versailles.  The breakfast had everything you could have wanted: fresh fruit, omelette station, bacon, sausage, pancakes, and more.  The culinary team is so creative.  I decided to live a little and try the jalapeño strawberry syrup.  Can you say incredible?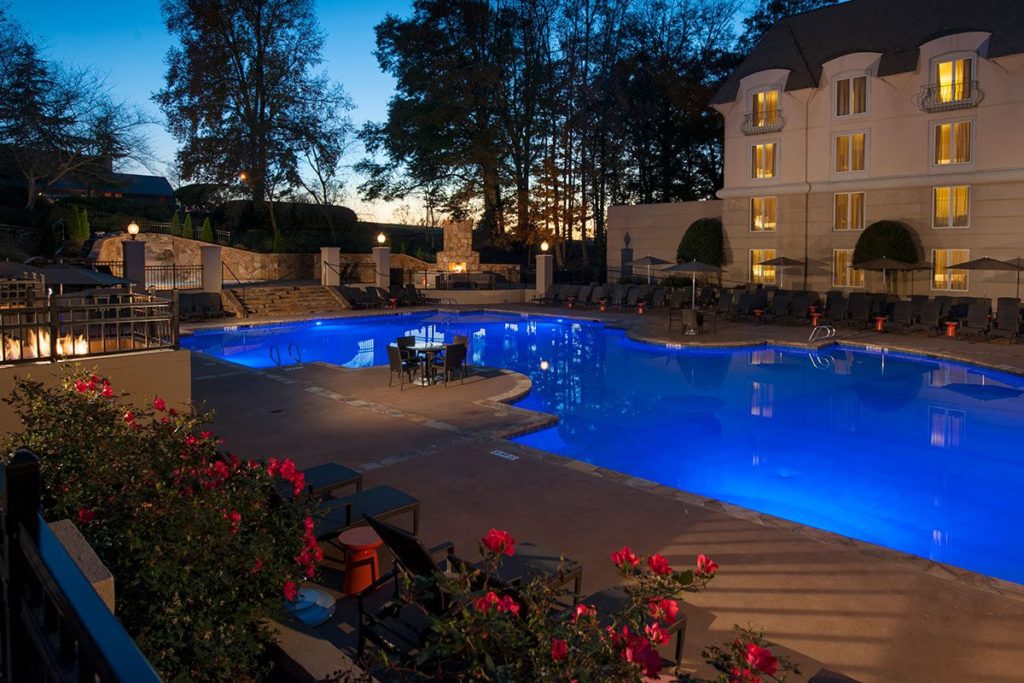 I am a huge fan of Château Élan.  I have been visiting for years, and they never disappoint.  This resort is also my go-to for date night, cooking classes, and for a getaway from the hustle and bustle by taking the time for relaxing and recharging.
Make sure that you visit and follow Château Élan on social media: @chateauelan