How To Create The Ultimate Cheese Board Using Tim Tam Biscuits
Friendsgiving has been a trend I have been following and participating in since I found out about this fun and meaningful occasion three years ago. And to be honest, the concept is brilliant. I have no idea how I would survive without my tribe. I am so lucky to have such great friends. I love hosting my Friendsgiving each year to show my peeps how much I appreciate and adore them. It makes me happy to gather some of my favorite people to laugh, celebrate our friendship, and of course, eat.
This year for Friendsgiving, I decided to create a cheese board as an appetizer for the fall festivities. A lot of times, people get intimidated with creating cheese boards. I know because I was one of those people. If you are a rookie cheese board builder, don't worry, you got this!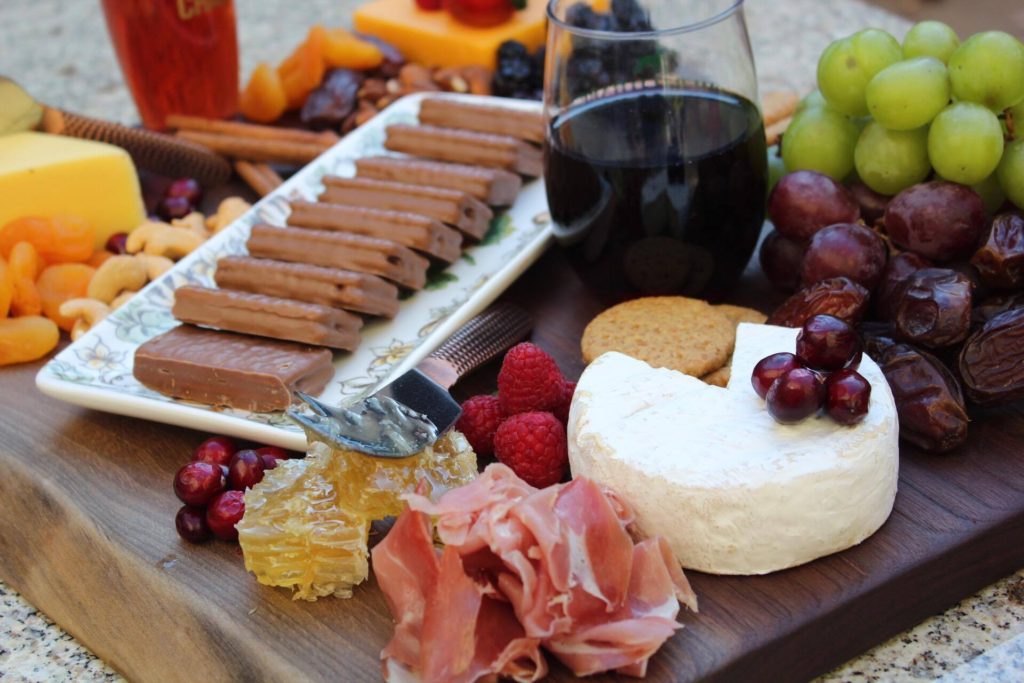 Cheese boards are easy to create, which means that they don't take a long time to prepare. And if done properly, they can leave a great impression with your guests. Your Friendsgiving and cheese board will not be complete without the fun twist of the addition of Tim Tam biscuits.
Tim Tam biscuits are my new favorite dessert because they are chocolaty, sweet, and tasty.. Tim Tam biscuits have been popular in Australia for years and now we have the chance to enjoy them for our holiday festivities in the states.
I love a cheese board that has a blend of sweet and savory. My board was just that and more with Tim Tam biscuits. All four flavors, Original, Classic Dark, Dark Mint, and Chewy Caramel, were perfect to balance out my scrumptious appetizer. You can create a delicious cheese board like this at home for your Friendsgiving in five easy steps:
Select your cheese board
I prefer wood rectangle boards. They are really classic, and they are the perfect accessory for a large spread. This board can be the centerpiece as you set up all of your appetizers around the board.
Pick out your cheeses
I love a combination of soft and hard cheeses. For my board I used brie, gouda, and cheddar. I love selecting cheeses that have a variety of color to really contrast the board and to give the board some color.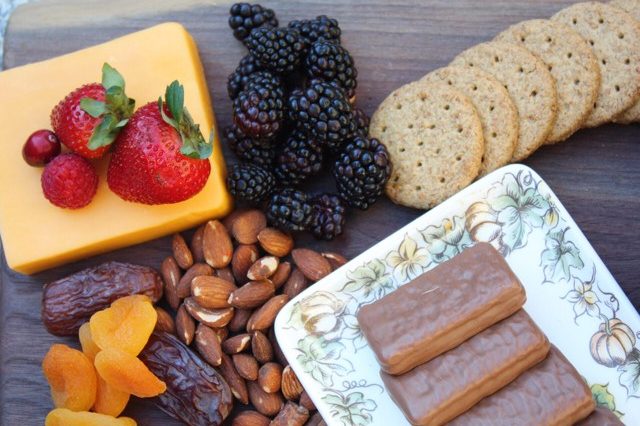 Add Tim Tam biscuits
Tim Tam biscuits are the perfect addition to any cheese board, no matter how savory or sweet you desire. I love how well my Dark Mint Tim Tam biscuits paired with brie, strawberries, and a glass of red wine.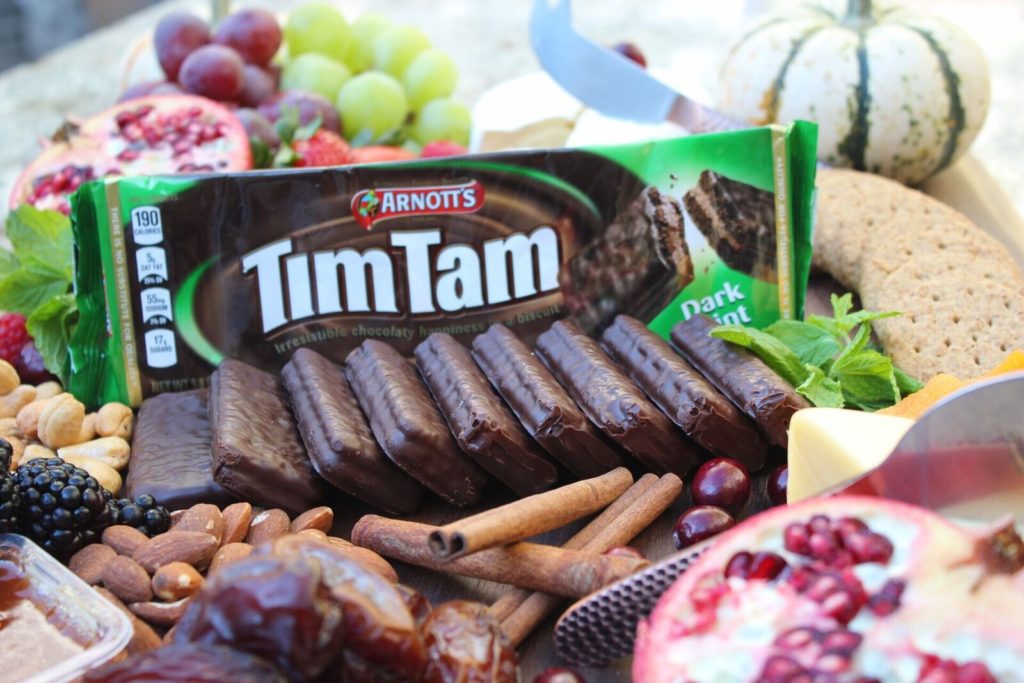 Condiments and fruit
This is where you can have some fun. It's your board, so pick some of your favorite things. I am a huge fan of adding strawberries and grapes. And since it's fall, dried apricots and dates are the perfect add-ons. You can add various condiments to compliment the fruits, jams, honey, and preserves. I added a honeycomb to pair with the Chewy Caramel Tim Tam biscuits. They were simply heavenly.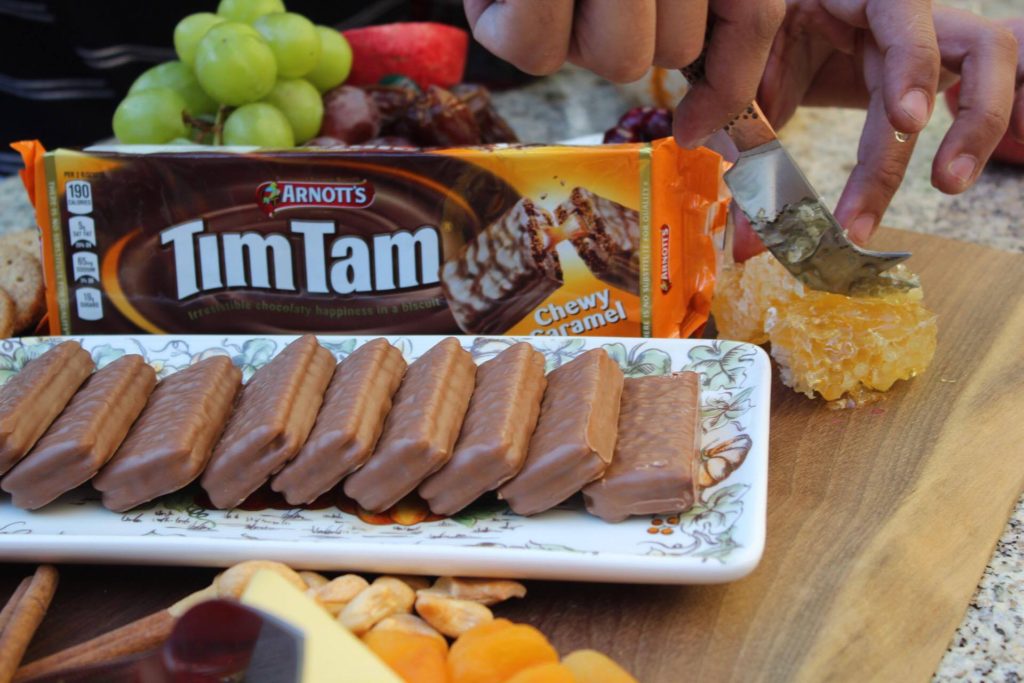 Fill space
One of my pet peeves is a bare-looking cheese board. Fill in all of the empty spaces. Don't be nervous to add some olives, nuts, and small pickles.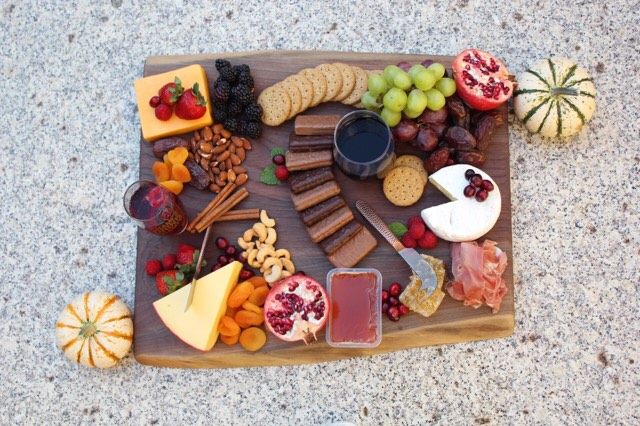 Once you have the cheese board of your dreams, then serve. My cheese board took no more than 15 minutes to create. Your cheese board creation is sure to be a hit with your friends at your next Friendsgiving!