As a soon bride-to-be, I am constantly on the market for the latest and greatest products for clear, beautiful skin leading up to my big day.  And to be honest, I want gorgeous skin in general.  I was always taught that the better your skin, the better your makeup will appear.  So I was thrilled to attend the 2017 Face & Body Expo in Atlanta.
I attended this expo for a lot of reasons, but the main reason is that The Face & Body Expo is the premiere event for showcasing the latest beauty products on the market.  With the beauty industry always changing, I want to make sure to stay in the loop with the latest products.
Secondly, I desire to learn about the products.  Lots of times when women use beauty products, they stick with the same products that they're familiar with. However, we should actually switch it up.  As the weather changes, as you get older, and your diet changes, your skin will change as well.  And it's vitally important that women are educated about which products and product lines work best for us.  There were several vendors that took the time to explain to me in detail the benefits of each product. I definitely left the expo with more wisdom regarding which products were best for me.
Lastly, I love meeting the experts behind the products. I love the passion everyone had and how excited they were to meet everyone.  Below is a list of my favorite vendors.
One of the best things about The Face and Body Expo was that I actually received treatments from the various vendors.  I was literally over the moon.  One of the life-changing facials that I received was from Eminence Organic Skin Care the facial was performed by Gennipher Wilson.  Eminence is an organic skin care company.  Their products are free of parabens, animal by-products, propylene glycol, sodium lauryl sulfates, harmful colorants and fragrances, mineral oils, petroleum, and other harsh cosmetic chemicals.  When I first walked into the expo, it was impossible to miss their large, over-the-top beautifully decorated booth.  
Eminence did not come to the expo to play.  The staff was so kind and knowledgeable, and they all had great skin, which is important when discussing the benefits of facial products.  What I loved most about their products was that I had seen them several times at my spa, and I was happy to learn some fun facts about the company.
Eminence sources premium ingredients from organic farms worldwide to ensure their products are the purest and most potent.  Their products smell good enough to eat.  If you're looking for an all-natural product, this is the best line for you.  Gennipher Wilson is an esthetician based in North Carolina.  She is a gem with a bubbly personality, and her energy is one of a kind. The facial and massage combo that she provided was incredible.  She focused on my tension points and provided a deep massage. Needless to say, I will be driving to visit her.  I highly recommend Eminence. 
Product must-try:  Yam & pumpkin enzyme peel 5 percent & red Currant exfoliating cleanser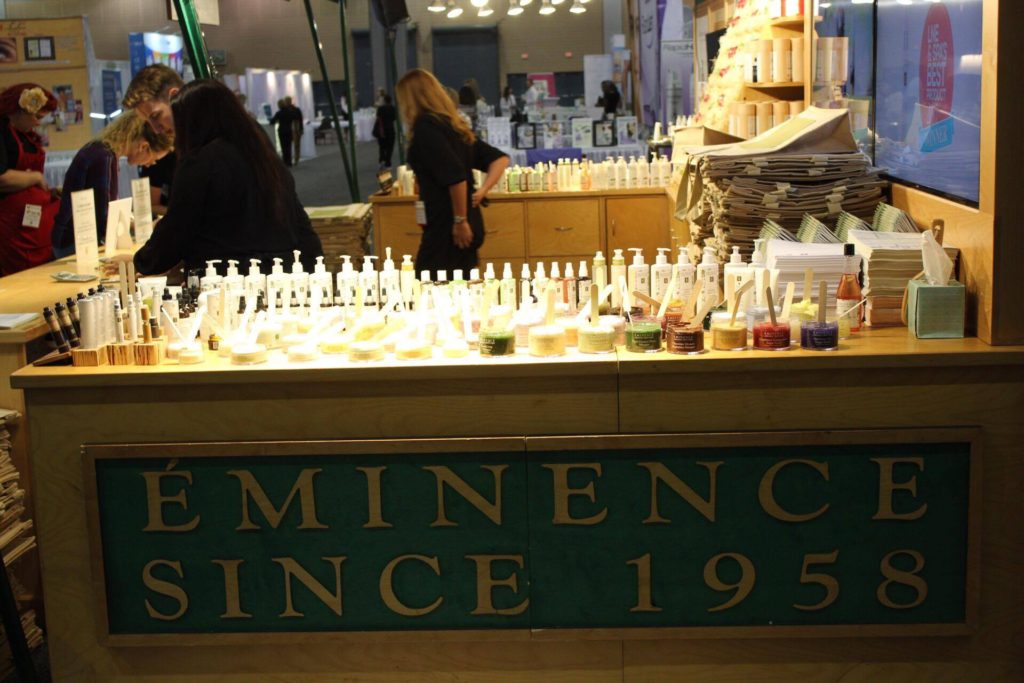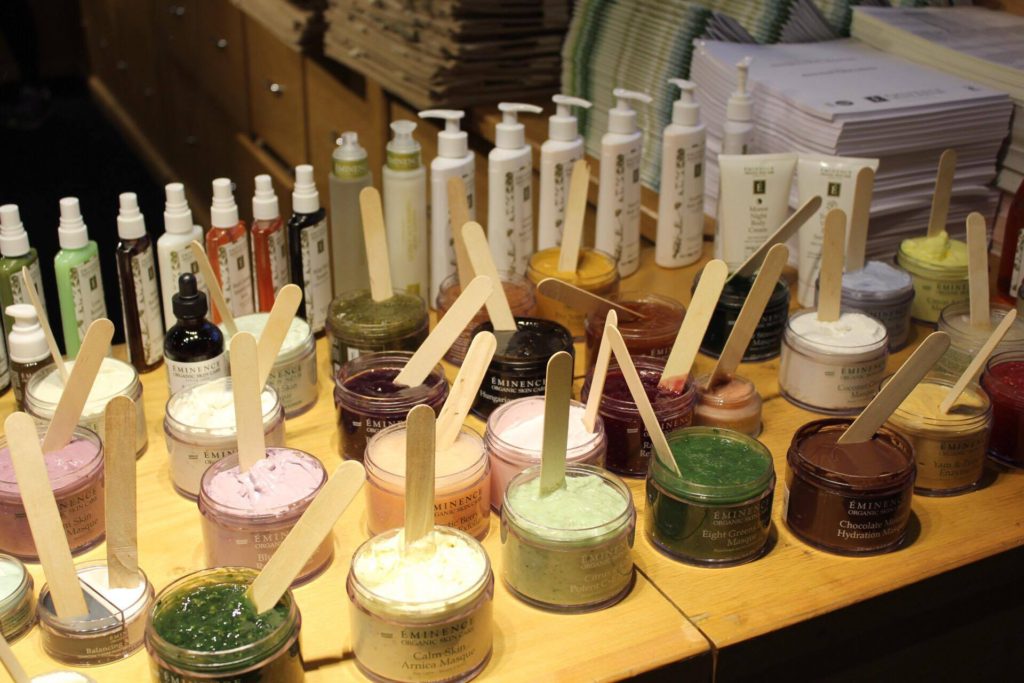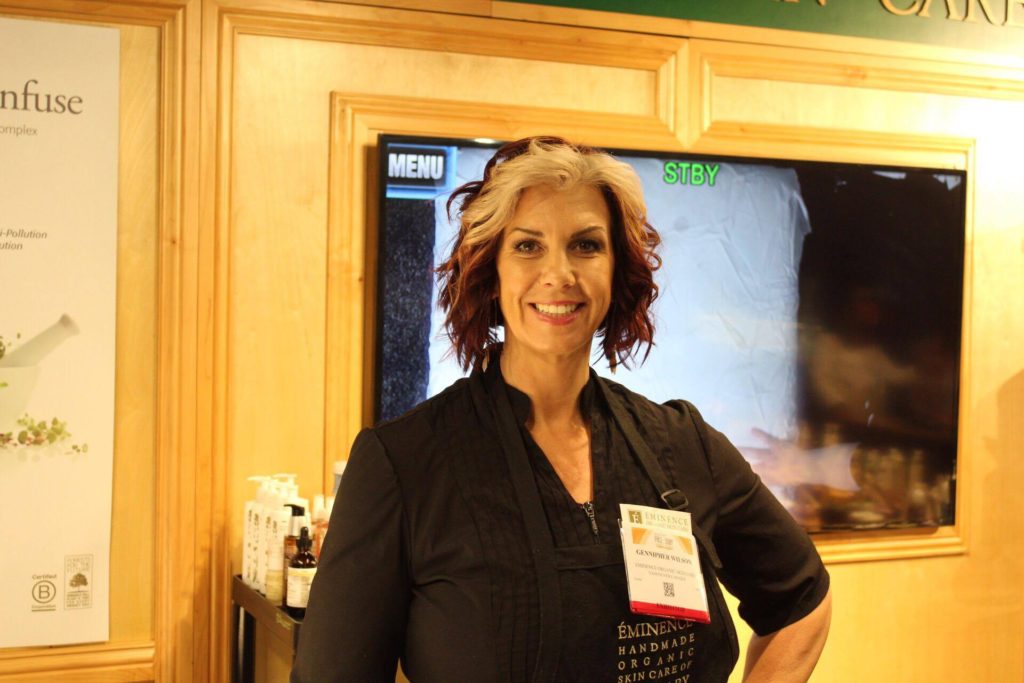 When I first walked past Yana, I was thinking, what is liquid juice?  I took a shot, and it wasn't so bad. 
Did you know our body stops producing collagen in our mid to late 20s?  After age 30, our collagen level drops 1 to 2 percent each year.  By age 40, we have lost 10 to 20 percent of our collagen.  By 50, we are down 20 to 40 percent.  Yana Collagen is a liquid daily supplement.  This supplement is made of highly concentrated collagen peptides, ceramides, antioxidants, and vitamins that work together to help to restore the essential elements your skin needs to regain and maintain a more youthful appearance.  I am on my first bottle, and I am absolutely loving it. 
Must-try product: Yana collagen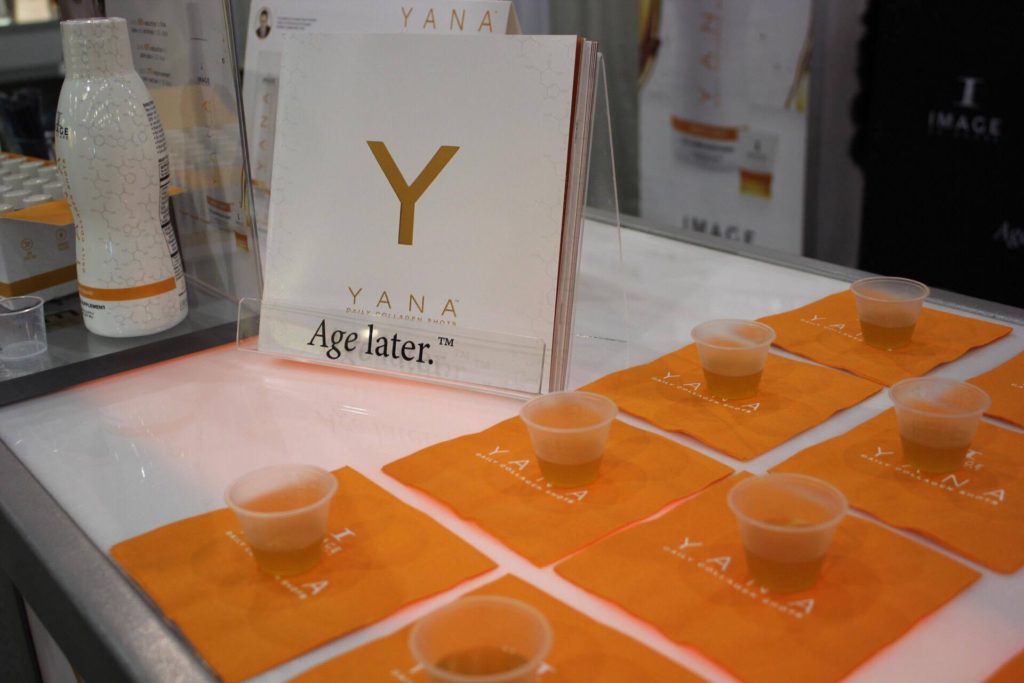 HydraFacial 
I am a huge advocate of the HydraFacial, so I couldn't be more excited to visit this booth.  This is always my facial of choice.  The HydraFacial is incredible because the results are instant and long-lasting.  During the process,  you'll receive cleansing, exfoliation, extraction, hydration, and antioxidant protection.  Once you start receiving these facials, you will immediately notice that your skin will become clearer and brighter.  What I love most about these facials is that there is no discomfort or downtime.  The treatment is soothing, moisturizing, non-invasive, and non-irritating.  
After my HydraFacial, I was encouraged to try Perk.  Perk is A revitalizing serum.  It was founded by the creators of the HydraFacial, and I am obsessed with this product.  Perk uses a unique hybrid system with roller-flex technology to gently remove surface layer dead skin cells and impurities while delivering vital antioxidants.  Pores are gently flexed as the roller ball embeds nutrients, ensuring absorption.  I take mine everywhere that I go, and my lips are thankful for this product.
Where can you receive your hydrafacial?  Blue Divine Medspa (Buckhead)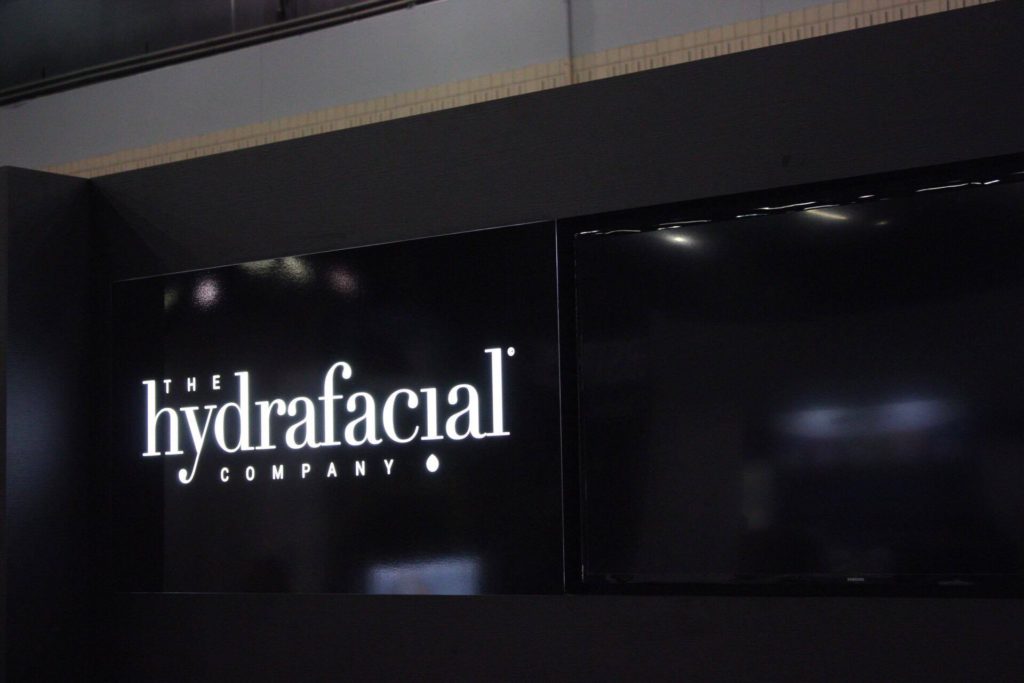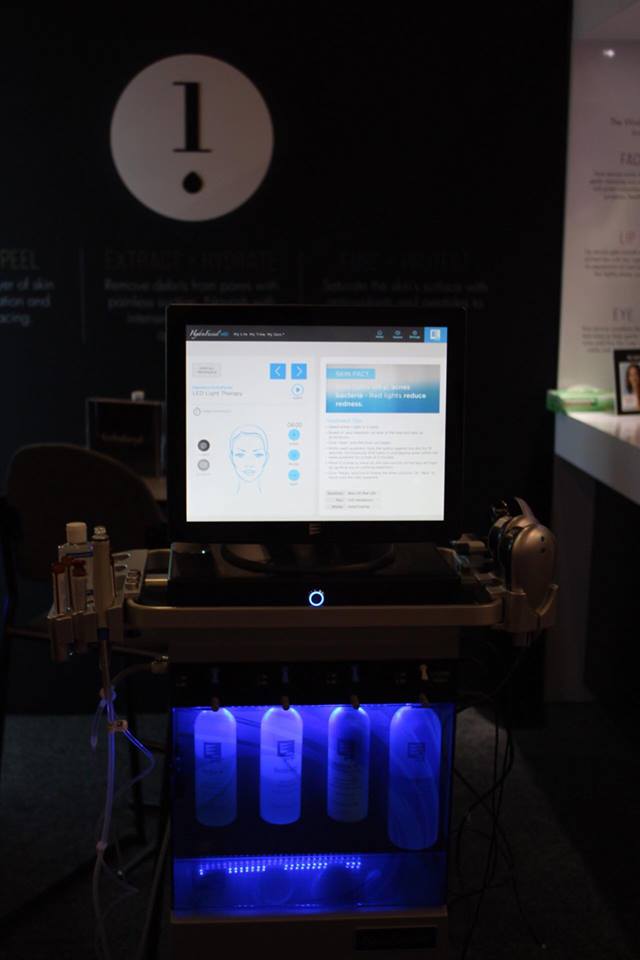 Bio France Lab 
So I was so in love with the Bio France Lab.  If they woyld've invited me to return to LA with them, I would have.  This company specializes in all-things skin.  They are really a one-stop shop for everything.  All of Bio France Lab ingredients and masks are imported from France.  The company only uses pure, fresh, natural, quality-driven ingredients that deliver results!  All of their ingredients are FDA approved and cruelty-free.  I received the best anti-acne tea tree oil mask.  What I loved about the mask was that it peeled off, and I didn't have to rinse it off.  I loved the cooling sensation on my skin.
It's not surprising that my skin felt like silk the next day along with a bright glow.  I typically have late nights and early mornings.  The gold eye patches are life savers.  When you use them for 15 minutes, three times a week, you will look more awake and alert. I typically use mine before a photoshoot or after a long evening of adult fun.  I am a huge fan of this skin care line. 
Must-try product:  Anti-acne tea tree oil peel-off mask and gold eye patches (set of three).
The Face and Body Expo is a must-attend, especially if you're going to be a bride.  Even if you aren't a bride and you want to learn about skin care and improve your own skin, then this is the expo for you.  I cannot wait for next year!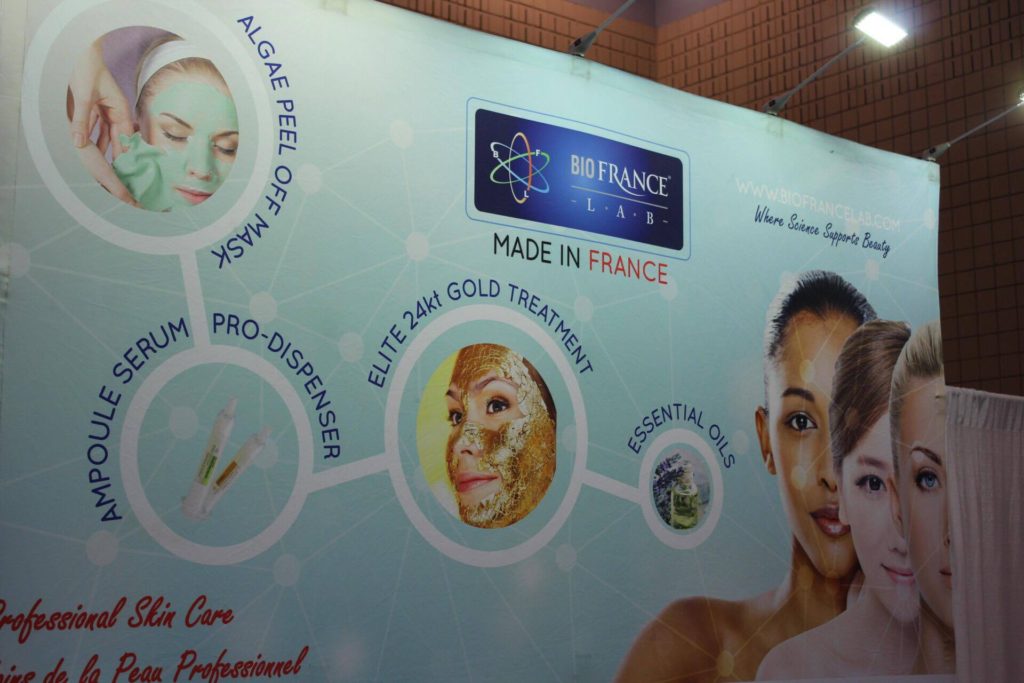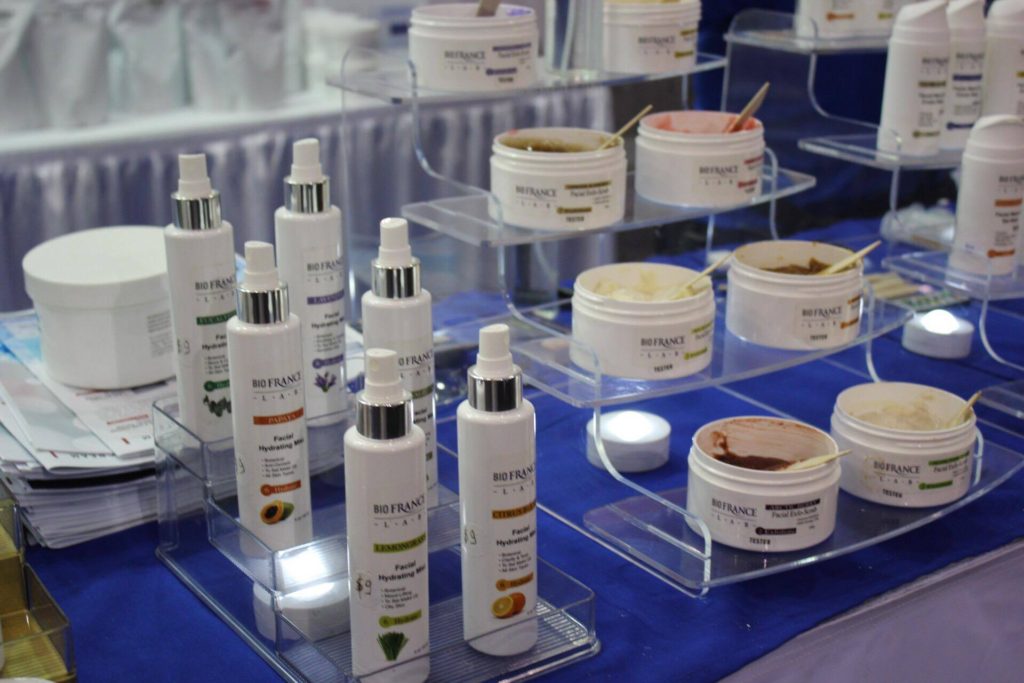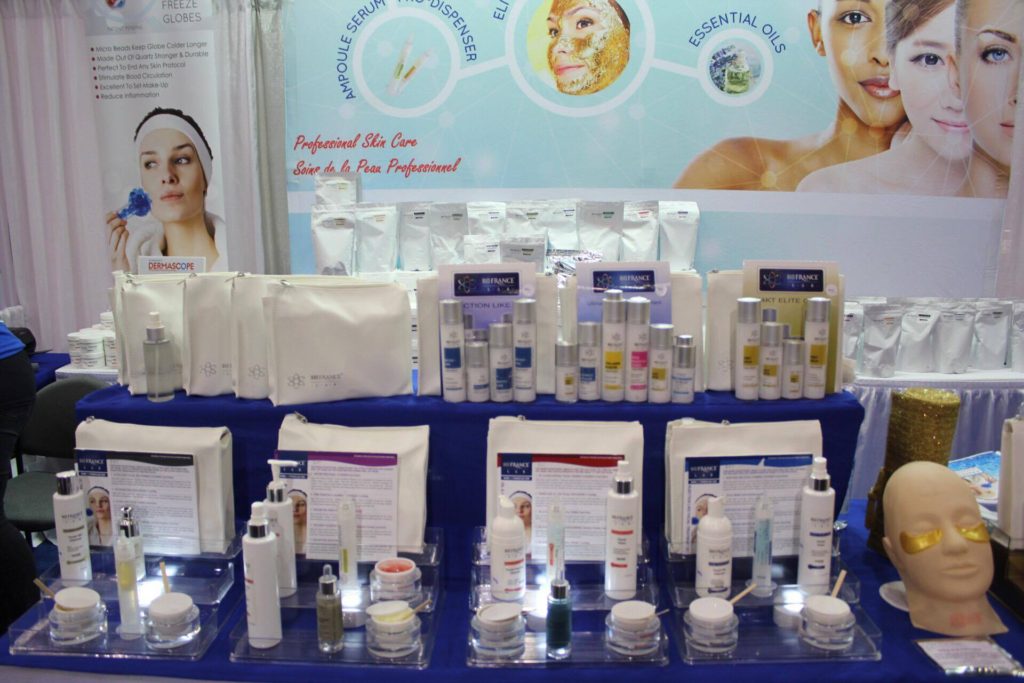 The Face and Body Expo is a must-attend, especially if you're going to be a bride.  Even if you aren't a bride and you want to learn about skin care and improve your own skin, then this is the expo for you.  I cannot wait for next year!