I drink [champagne] when I'm happy and when I'm sad. Sometimes I drink it when I'm alone. When I have company I consider it obligatory. I trifle with it if I'm not hungry and drink it when I am. Otherwise, I never touch it—unless I'm thirsty."  –Lilly Bollinger
The longtime owner of Bollinger Champagne knew of what she spoke, and her words encapsulate how Eating with Erica feels about sparkling wine. In fact we believe bubbles bring a little bit of magic to every meal, and we're here to preach the gospel of sparkling wine.
But how does one figure out the difference between champagne or prosecco, or their equally interesting cousin, cava? Are they all the same? Is one better than the others? Should you be drinking it straight or in a cocktail?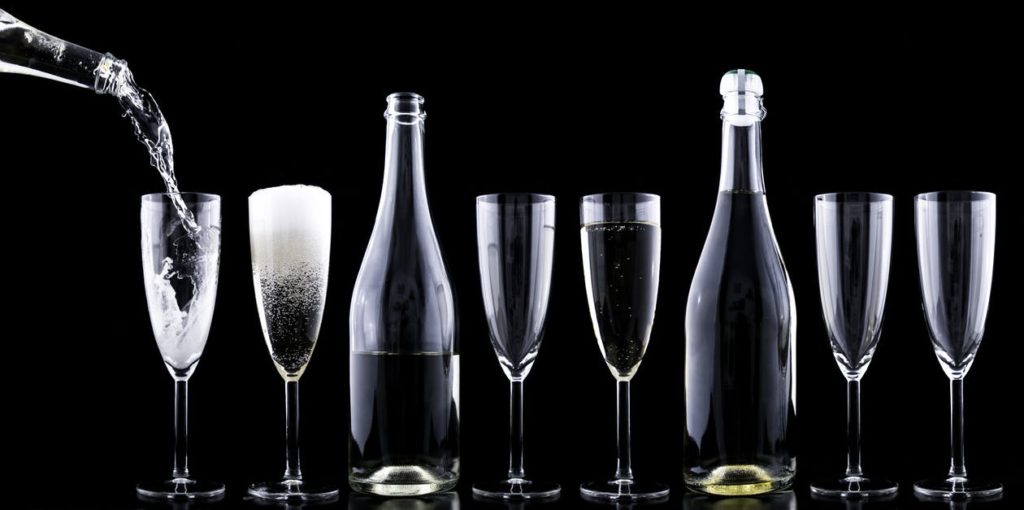 First, stop stressing! Bubbly is not meant to be a terrifying prospect. Like its taste suggests, it should invoke feelings of light frothy fun. There are a few  basic differences between them, but we'll clear that up for you easily enough.
Champagne is the oldest of the sparkling wines, and it is generally the word people think of if they're thinking of sparkling wine. By law, it can only be produced in the Champagne region of France and is produced via a process known as methode champenoise. It's made of three different types of grapes, ferment and a decent bottle can run as low as $30.
Cava, my own personal favorite, is made in Spain, and like champagne, it can only be made in a certain region of Spain. It is made in the methode traditionelle, and also contains three different types of grapes. To me, it has a slightly more assertive taste than champagne or prosecco, and it is lovely served over ice, with a bit of lemon zest.
Prosecco is probably the most popular sparkling wine for people not purchasing champagne. It is made in the Prosecco region of Italy, made in the charmat method, and not fermented in the bottle. It tends to be a bit sweeter than either champagne or cava, and actually now outsells champagne on a yearly basis.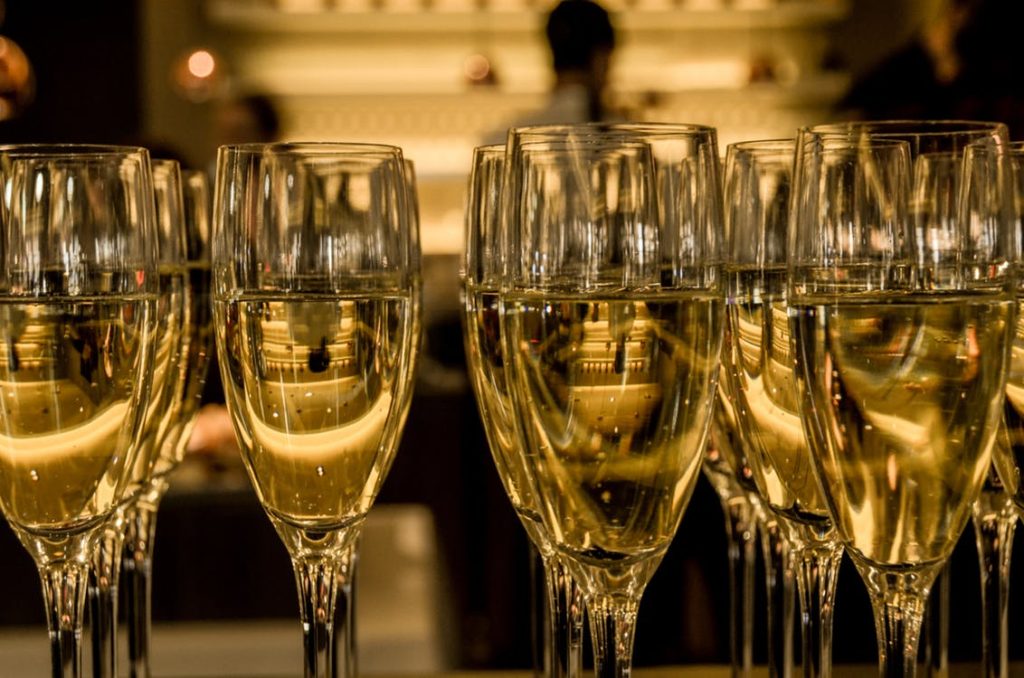 This may not have cleared up your confusion as to the best kind of sparkling wine to buy. Fair enough. The Eating with Erica team loves to shop local, and my own personal favorite package store in Buckhead, Corks & Caps, is the perfect place to get recommendations as to the best kind of bubbly for your budget and meal.
Corks & Caps manager Doug Hall loves champagne with breakfast (as do we all), but when he wants to feel decadent, he'll pair a high end bottle of sparkling wine with Popeye's chicken, or indulge with a glass of  bubbly at Buckhead sushi hotspot Taka. If you're in the mood for a sparkling cocktail that's not a mimosa, try Doug's favorite, the kir royale.
Sparkling wine has always represented happiness and special occasion, but we live in a time where we should live in the moment and enjoy each day as special. So, head over to your local shop (Corks & Caps is amazing) and find your favorite bubbly and drink your best life!
Thanks @corkscapsatl for your assistance with this story (and for being an amazing resource for good wine)!