I stopped by Holeman and Finch to try their new "5 O'clock Shadow" Happy Hour.  Located in Buckhead, Holeman and Finch Public House is a classic gastropub turned modern destination from James Beard award-winning chef Linton Hopkins.  Alongside wife, Gina, H&F presents artisanal twists on vintage dishes with a whole-animal cookery philosophy alongside custom, inspired cocktails.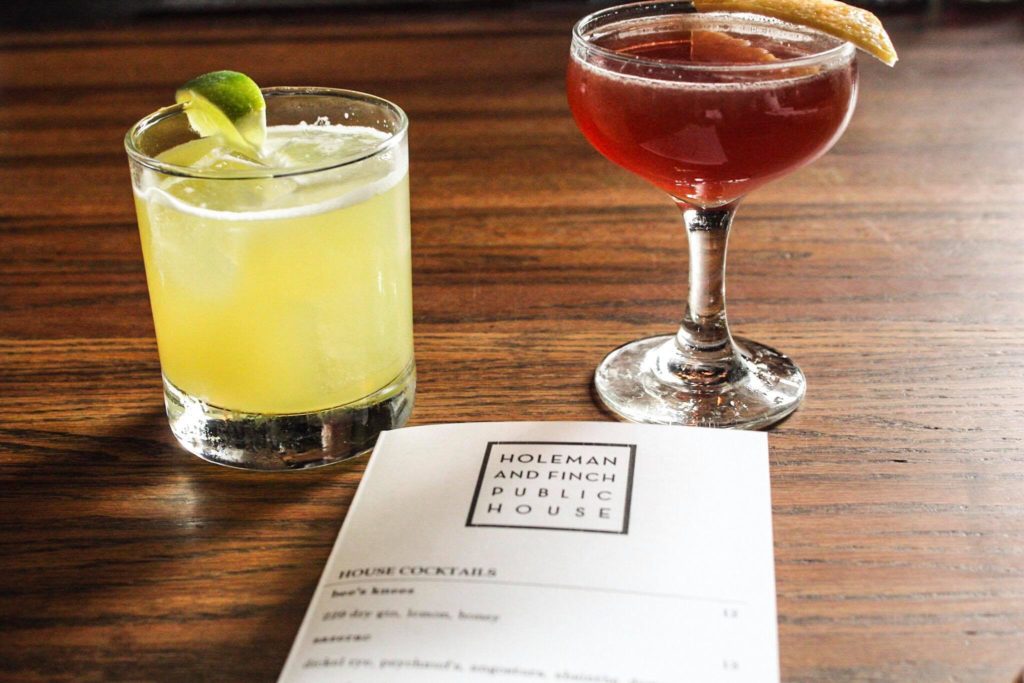 I invited my gal pal, Lacee, and we could not wait to dive into the new menu.  The "5 O'clockShadow Happy Hour" is from 5 p.m. to 7 p.m. Monday through Friday.  And the menu items rotate each week. We started with a dozen oysters, and we enjoyed each one.  We loved them so much that we ordered a half-dozen more.  During 5 O'clock Shadow, it's only $1 per oyster! Great deal; right?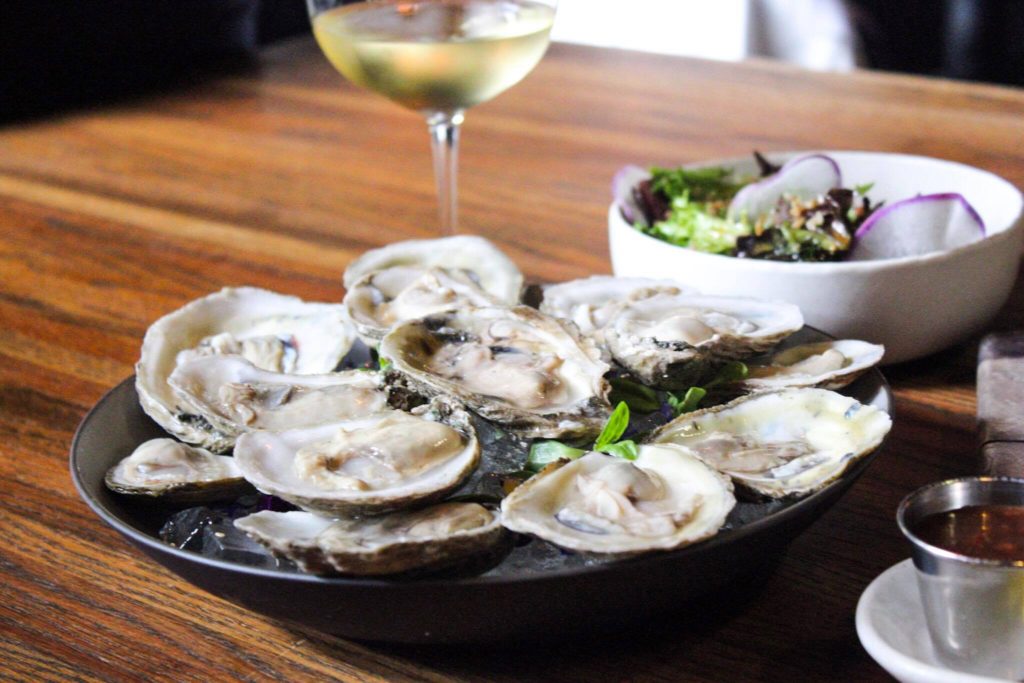 We then ordered salad.  To our suprised it came with a glass of Chenin Blanc.  I couldn't believe that this deal was only thirteen bucks! Wine and salad — that's the best combo ever!  Pure balance. We then ordered the bratwurst with red cabbage, which was delicious, and it was served with Eventide Kolsch.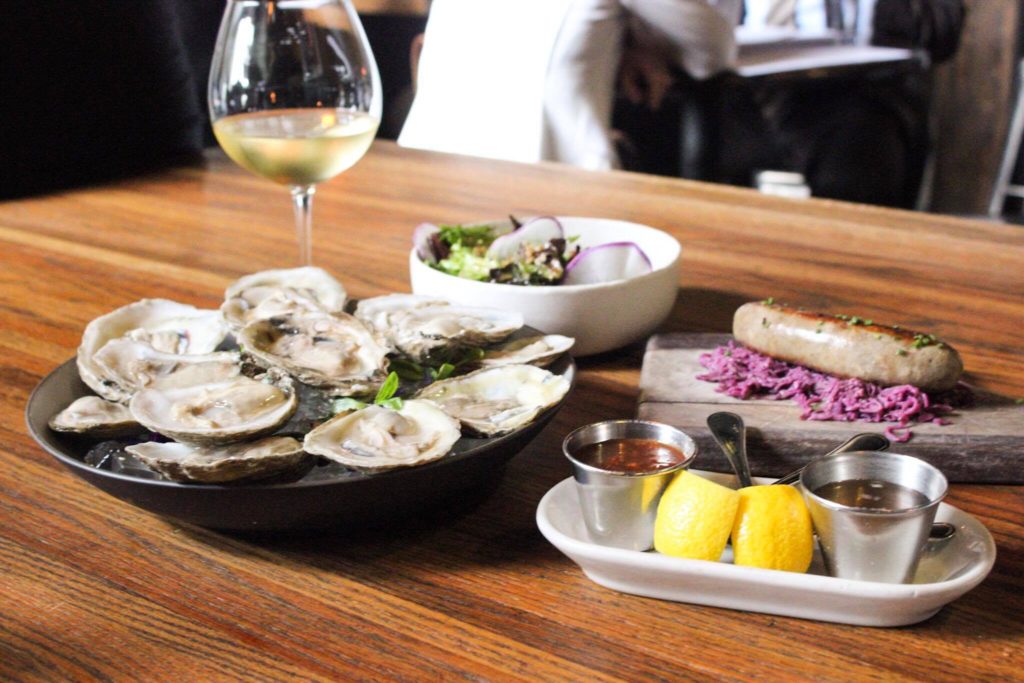 I LOVE paté, so I tried the chicken liver paté. I'm really picky about this dish, but it was super smooth and was served with toasted fresh bread.  Make sure you visit soon because the menu changes quiet frequently.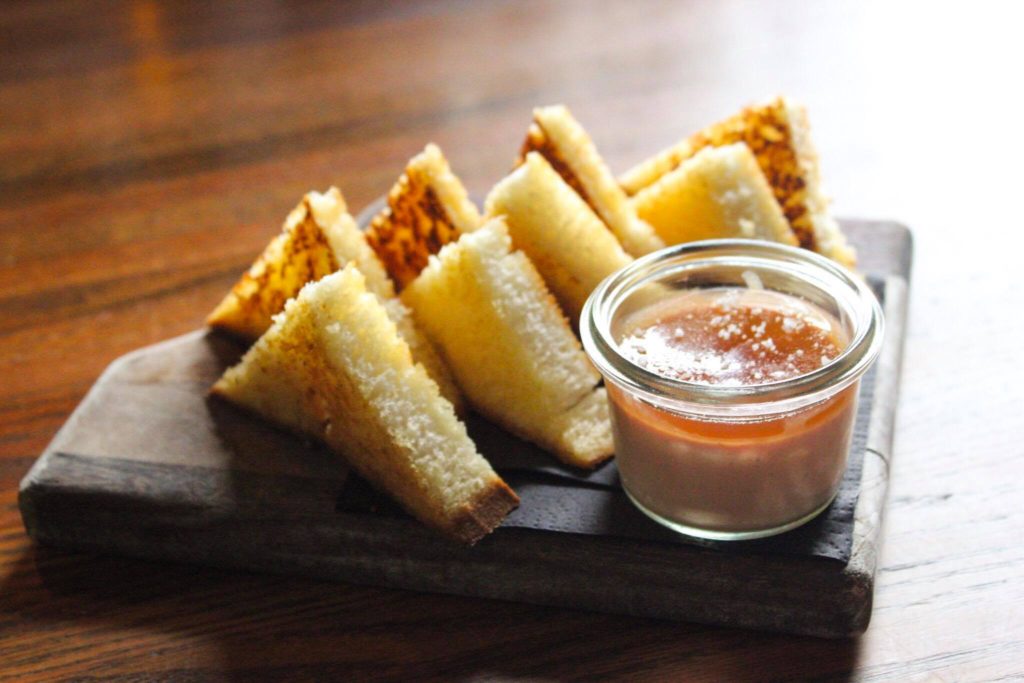 After enjoying this awesome happy hour, which you should visit, we stayed for dinner.  We met the incredible Chef Spencer Gomez, who is not only talented, but so very kind. He is the former sous chef at Kevin Gillespie's Gunshow.  And he's also a Charcuterie and butchery expert.
In 2016, Gomez was nominated as a semi-finalist for Eater's "Young Guns" class of 2016 — an annual program celebrating up-and-coming industry talent across America — with finalists soon-to-be announced.  Prior to relocating to Atlanta, he lived and worked in Athens, Georgia where he served as chef de cuisine at local favorite The Branded Butcher.
There is no way I can stop by H&F and not devour the award-winning H&F cheeseburger.  I have been obsessed with this cheeseburger for years back when H&F only offered 24 per evening.  I love that everything is made from scratch. This scrumptious burger is served with two 4 ounce beef patties, red onions, bread and butter pickles, and American cheese served with Heinz ketchup and French's mustard.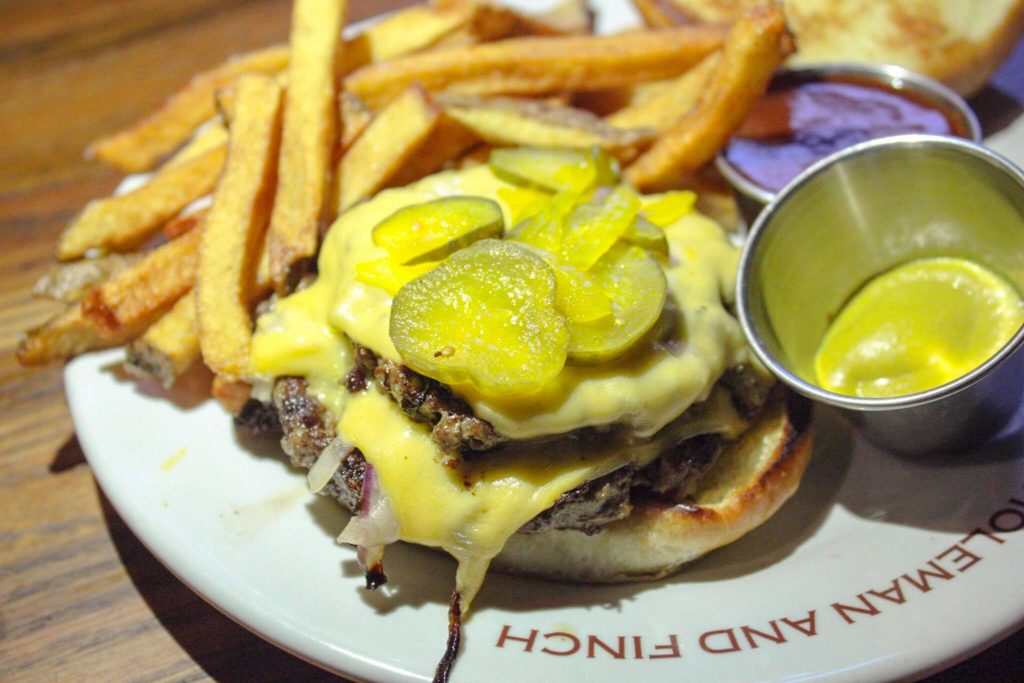 Next we ordered the GA royal red shrimp toast, which was life changing.  I didn't really have any idea of what to expect with this dish.  Not only was it a large portion, there was also plenty to share.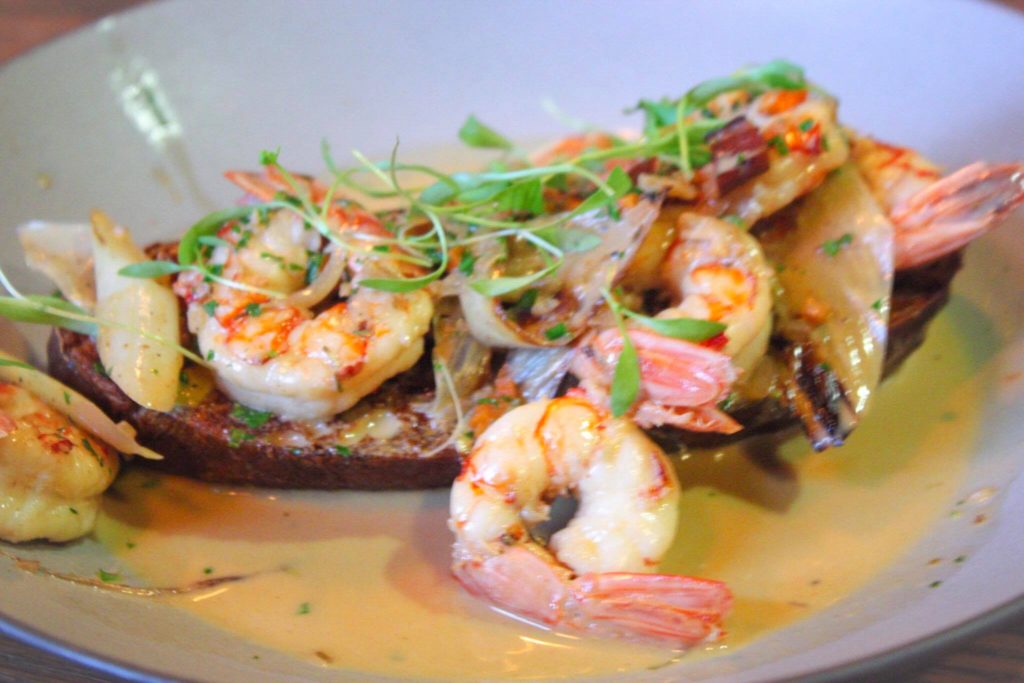 What I love about Holeman and Finch is that all the food is so pretty! The dried oysters were so beautiful, and they only lasted about four minutes because I devoured them. They were severed with griddle pole beans, caesar, trout roe, and fried oysters. They had a great crunch, and they weren't too chewy.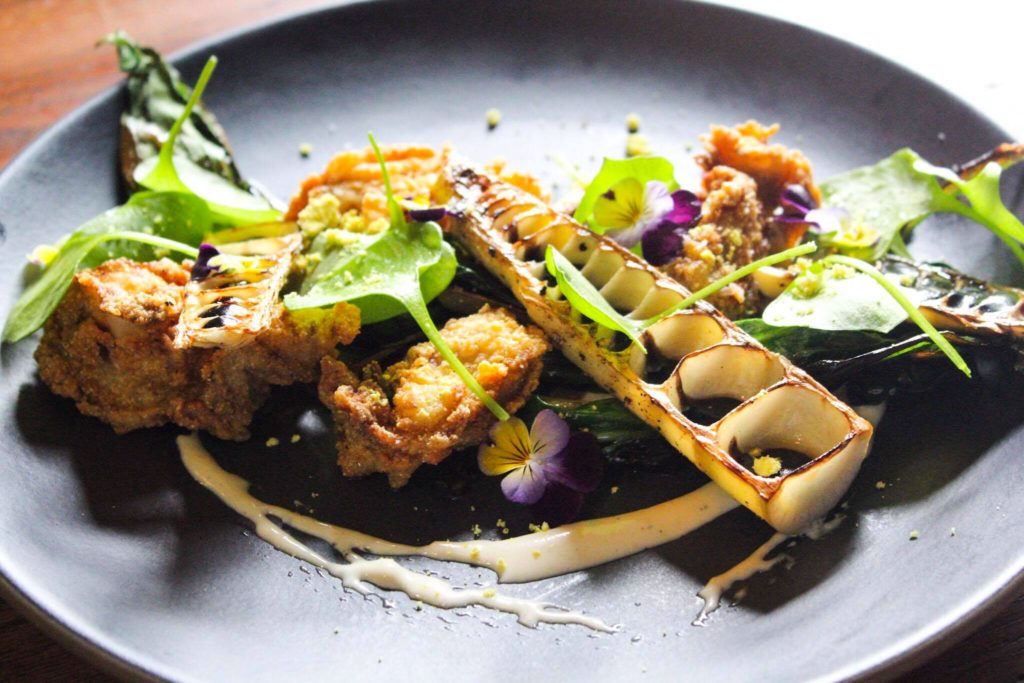 Make sure to visit Holeman and Finch for 5 O'Clock Shadow Happy Hour and to also have a great dining experience.
Follow Holeman and Finch on social media.
Facebook: @holemanandfinch
Instagram: @holemanandfinch