This past week I had the pleasure of dining at 5Church Atlanta.  I was there to preview their summer tasting menu.  Upon entering the restaurant, I was immediately drawn to the restaurant's trendy ambiance.  The ceiling is hand painted with the entire text from Sun Tzu's The Art of War, a process that took approximately five months.  The hip vibe serves as the perfect place for a business dinner or to dine with friends.  The interior also features several unique custom art pieces, most of which adhere to a theme of "5," such as a reincarnated $5 bill painting.  5Church's name stems from it's original location in Charlotte, which is located at the intersection of 5th Street and Church Street.  There's also a third location in Charleston, South Carolina.
For our first course, we were served the beet salad, which I was completely blown away by.  It featured red beet gelée, gold beets, and arugula adorned with almonds and shaved candy stripes.  It was incredibly fresh tasting and delicious.  It's a cool and refreshing taste that's served as the perfect remedy for a hot summer Atlanta day.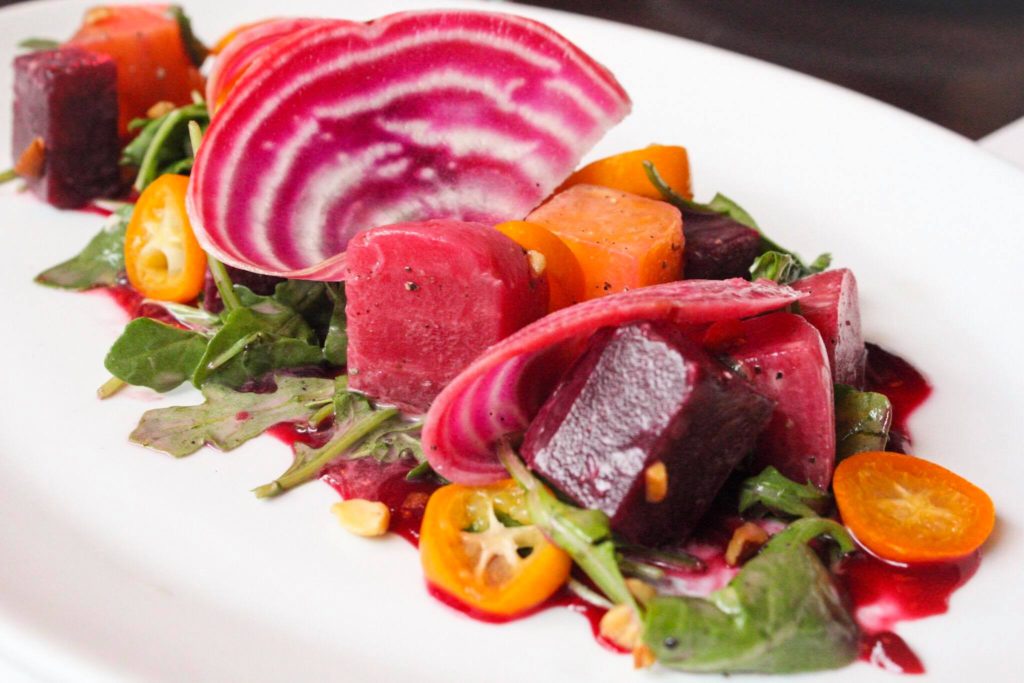 Next, we were served fried green tomatoes and charred octopus, both of which were excellent. The fried green tomatoes featured a classic southern favorite: pimento cheese.  It worked perfectly together.  They were a crowd favorite and were eaten from our table in a matter of minutes.  The charred octopus featured chorizo and smoked paprika vinaigrette.  It was cooked to perfection and was accompanied by white beans which had a zingy taste that perfectly offset the octopus.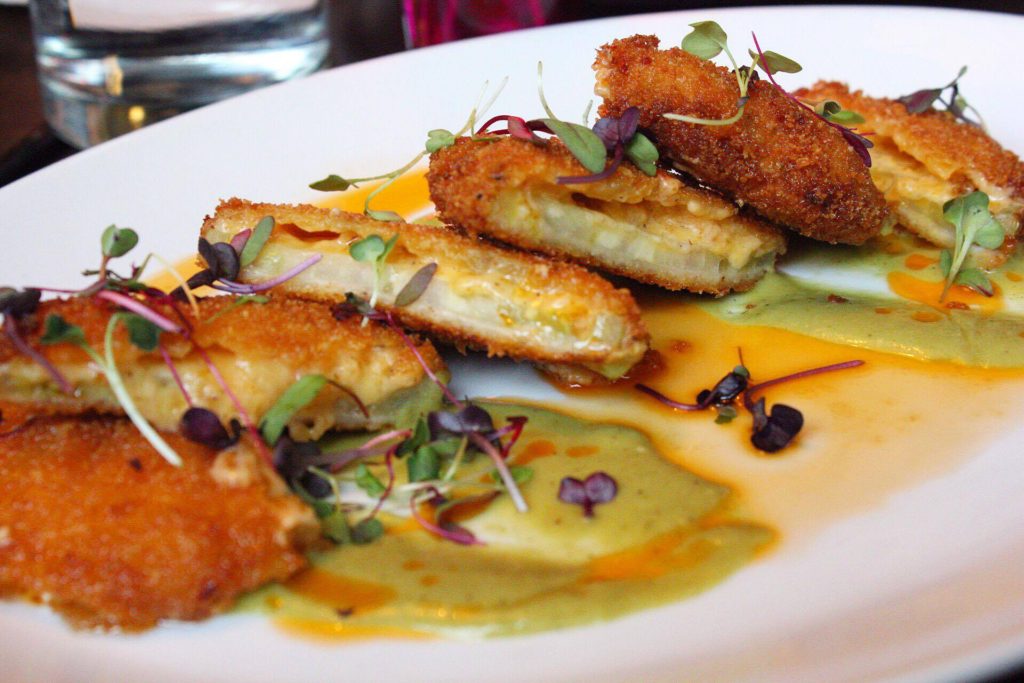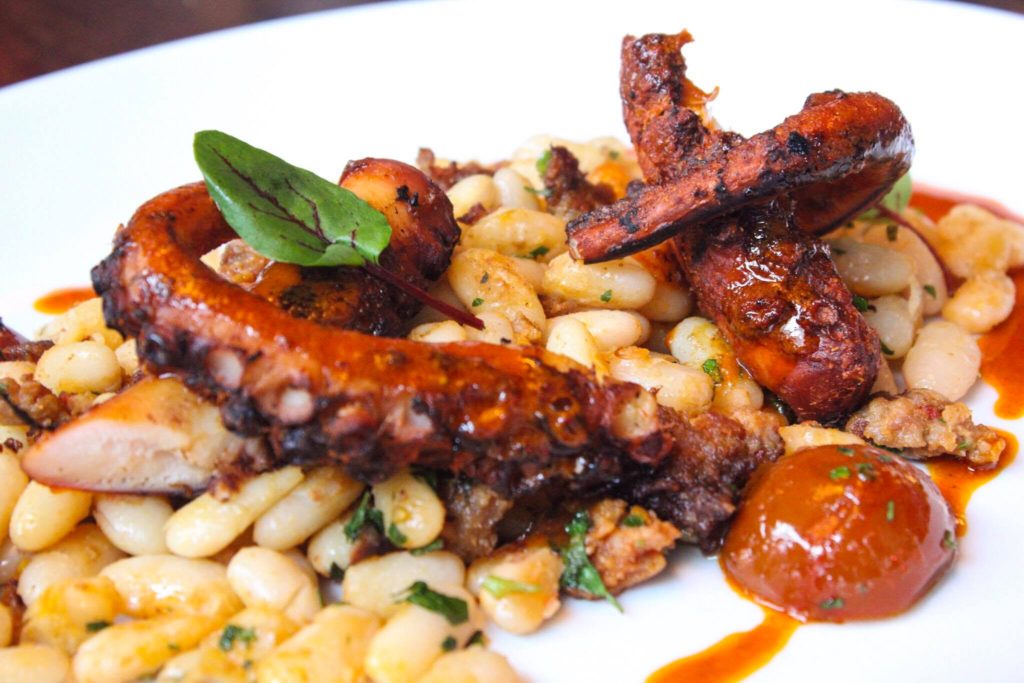 The Atlantic diver scallops and wild mushroom risotto was next.  The scallops were served in a spring pea purée with red coconut curry.  The wild mushroom risotto was incredibly rich and creamy. Though it was quite filling, I could not stop myself from eating it.  The fresh shiitake mushrooms in both dishes were delectable.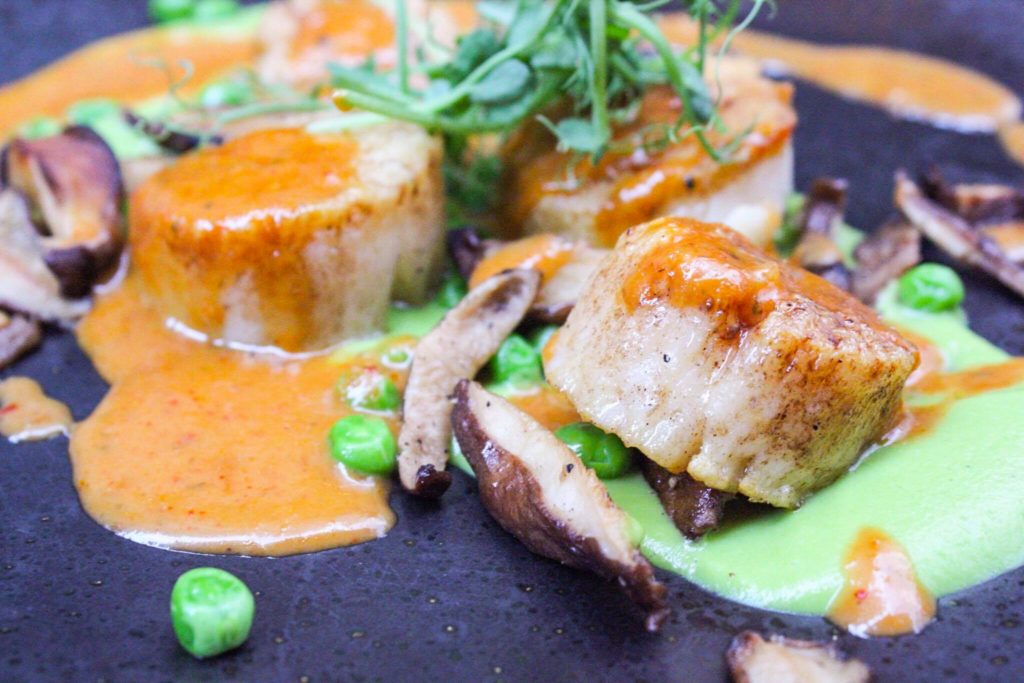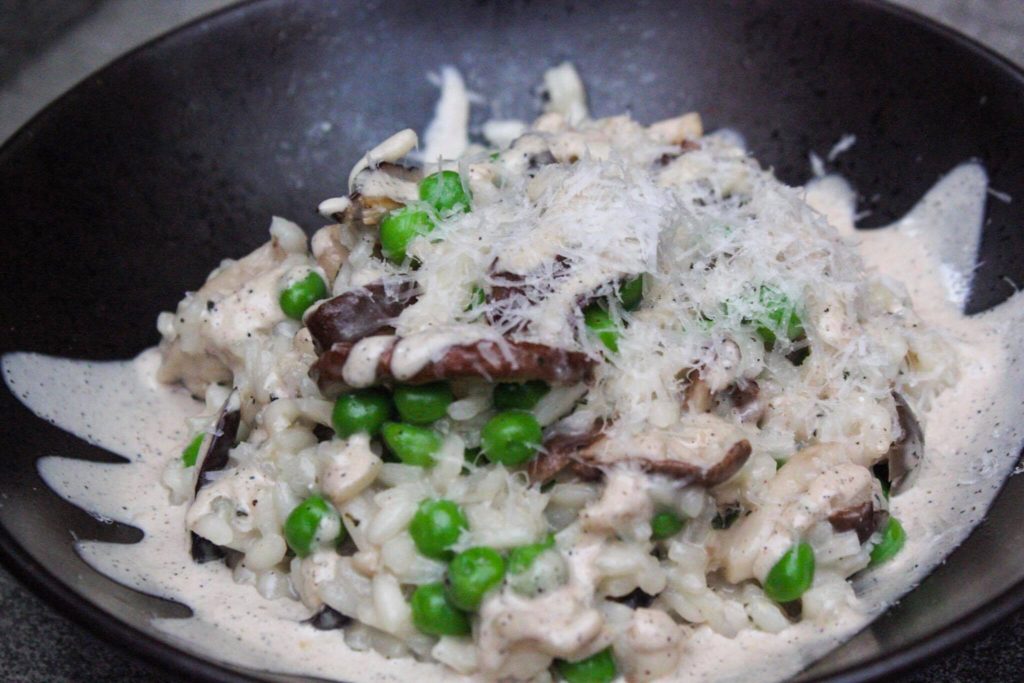 Our last entrée was the lamb lollipops, which were incredibly innovative as well as being absolutely delicious!  The lamb was served with roasted sweet potato fingerlings and baby carrots.  However, the best part of the entrée was the chocolate demi-glace dipping sauce, which served as the perfect contrast between savory and sweet.  I have to say this was my favorite part of the entire meal.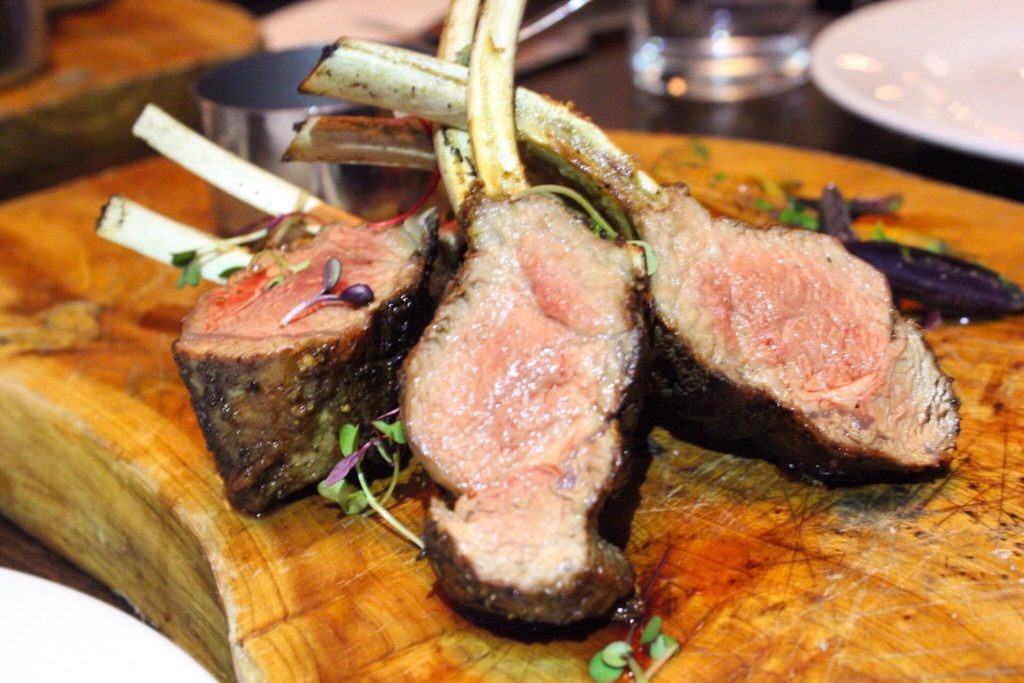 Last, but certainly not least, we were served the S'mores floating island and chocolate candy bar desserts.  The S'mores floating island consisted of toasted cream-filled chocolate meringue topped with creamy vanilla anglaise and graham streusel.  It was so light and fluffy that it was seemingly weightless in the spoon and tasted just as good as it looked!  The chocolate candy bar was composed of a thick, mouthwatering brownie, sprinkled with caramelia ganache and chocolate caramel.  After having such an incredible meal, I expected the dessert to be just as delicious.  However, the desserts were so scrumptious that they actually exceeded my expectations!  It was the perfect way to end a night of spectacular dining.
Overall, I loved my experience at 5Church Atlanta. The entire staff was incredibly professional and attentive.  Our waitress took the time to educate us on each dish as well as the fascinating history of the restaurant's decor.  The cuisine was truly unique and exquisite.  I'm confident that I'll be returning again soon!
By: Christina Neary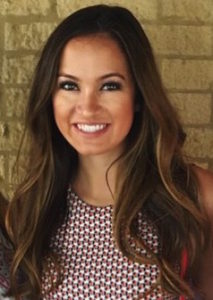 Christina Neary is an Atlanta native. She's currently pursuing a degree in Advertising at the University of Nebraska-Lincoln. She is a summer intern for Eating with Erica and a contributing writer. When she's not writing, she enjoys traveling, spending time with her cat, and binge watching various Netflix shows. Instagram: @cmneary101