This week I was thrilled to visit ONE. midtown kitchen  for their new brunch service.  They launched their brunch menu on April 23rd of this year, and I'm trying to figure out what took me so long to visit.  It's seriously and incredibly delicious.  Their restaurant has been nationally recognized as one of Bon Appetit's "Hot Tables" and a "Neighborhood Gem" according to Gourmet Magazine. ONE is located in a renovated urban warehouse.  They offer approachable, high-energy American cuisine while utilizing the freshest seasonal ingredients in their dishes.  When I began viewing the menu, I was immediately impressed because they had several appetizing options.  Their menu wasn't overbearing, but yet, we still had plenty of options to choose from.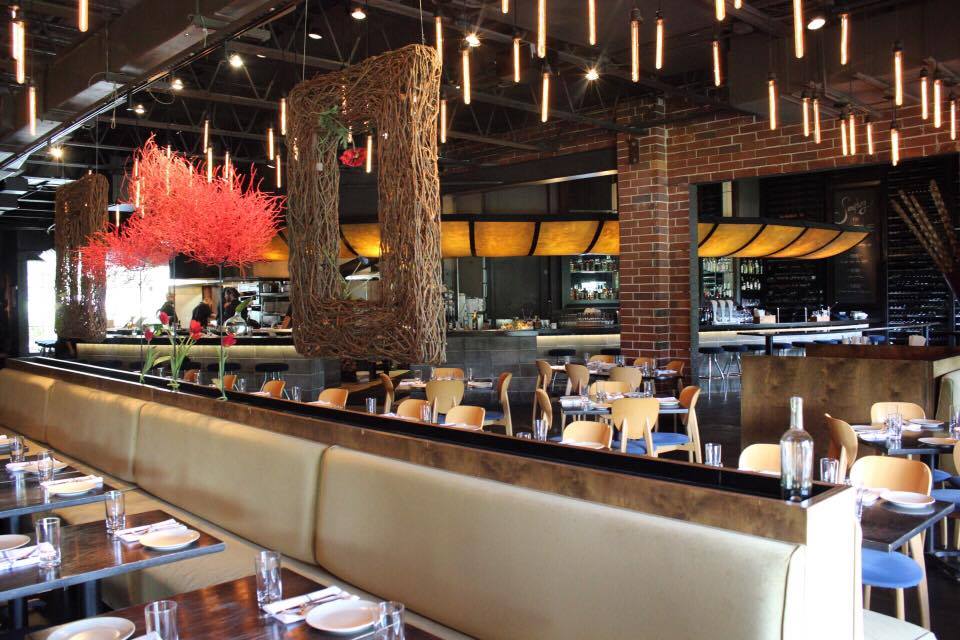 I opted to start my meal off with Greek yogurt while my fiance' opted for the mixed green salad.  I am obsessed with Greek Yogurt.  What I loved most about this particular yogurt was that it was exactly opposite of what I was expecting.  Typically, you think of Greek yogurt with fresh fruit or granola.  However, this Greek yogurt was fit for a queen.  It had a mix of strawberries, pistachios, arugula, and a honeycomb.  My salad may have lasted three minutes max.  My fiance' enjoyed the mixed green salad.  It was delicious with its fresh and tasty flavors such as pineapple, blueberries, feta cheese, and sweet salad dressing.  We were impressed and excited for our next course.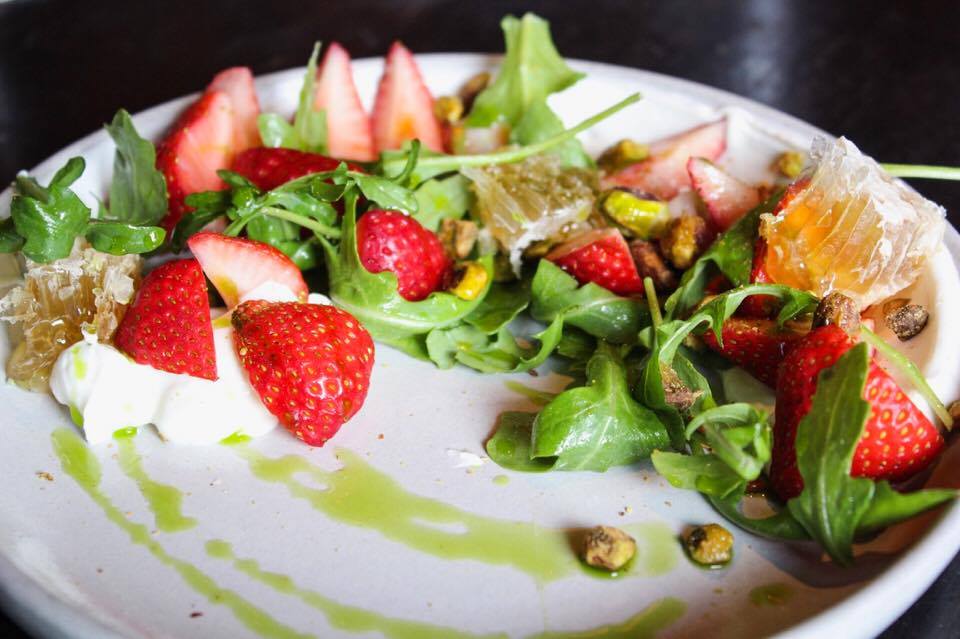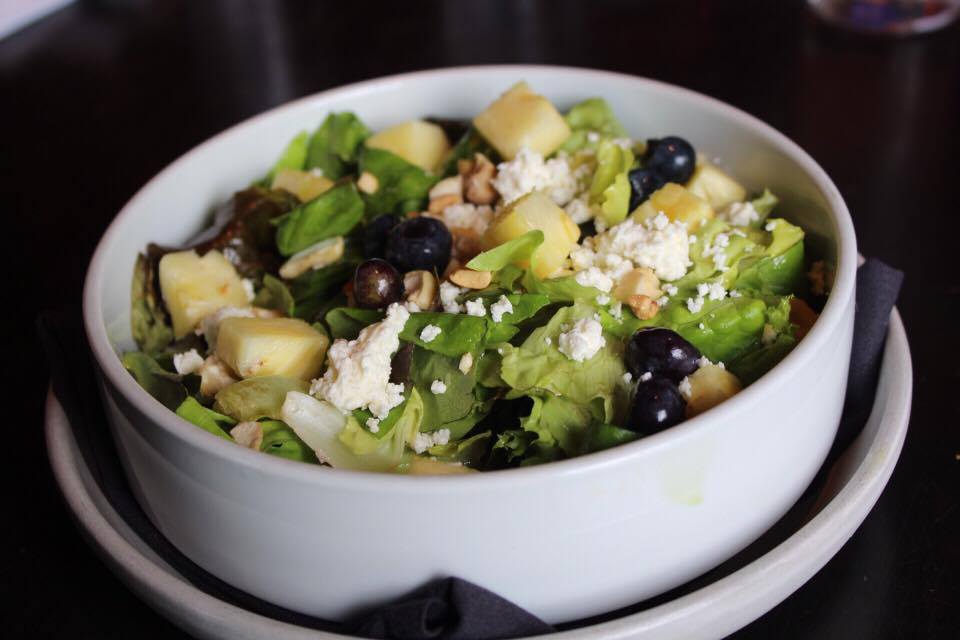 We ordered the grilled flat iron steak and chicken tinga flautas, which looked even more amazing in person than in the photos.  It was served with breakfast potatoes, but they were sort of like French fries.  It also came with two eggs.  The steak was topped with a slightly spicy and garlick'y Chimichurri, which was perfection.  The presentation alone was a hit for me.  We then tried the chicken tinga flautas.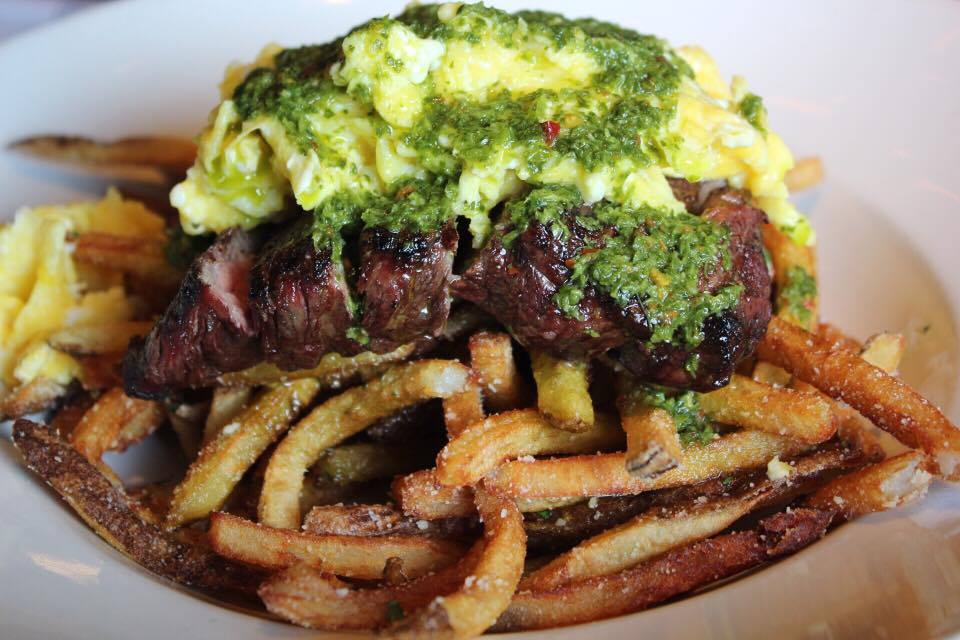 I didn't know what to expect, but they were different and delicious.  The flautas was amazing as it was stuffed with chicken and lightly fried as the smoked tomato aioli served as the foundation.  It was also topped with pico de gallo and a sunny side egg.  I was satisfied and stuffed.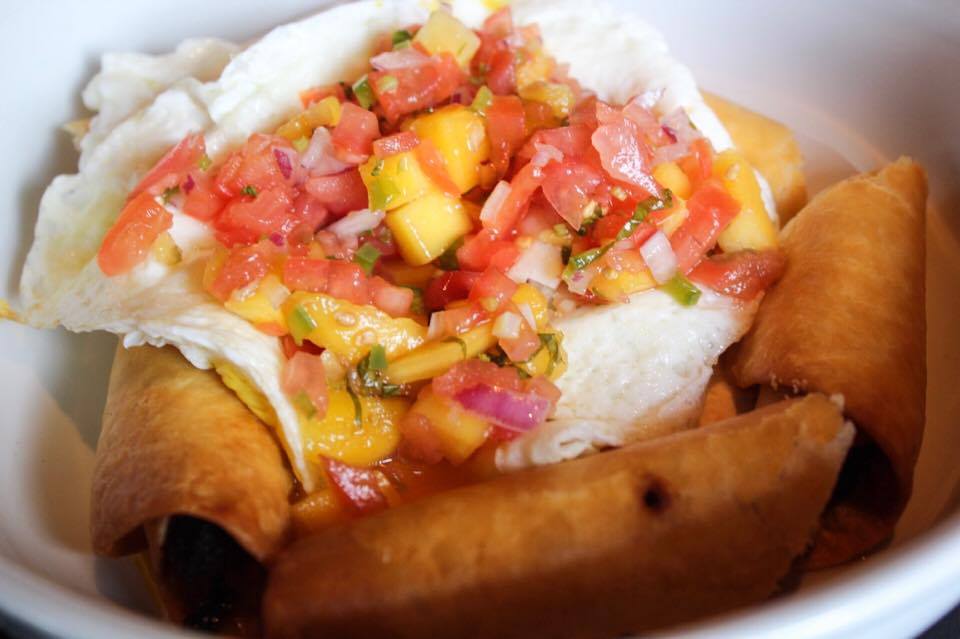 Although my stomach was full, my eyes kept going to the baked eggs, but I didn't want to be a cow.  However, the chef must have known my heart.  He sent out the baked eggs, and it was oh, so yummy!  It's served in a cast iron skillet and has a combination of broccoli, goat cheese, shredded cheese, and baked eggs.  It is definitely a must-try!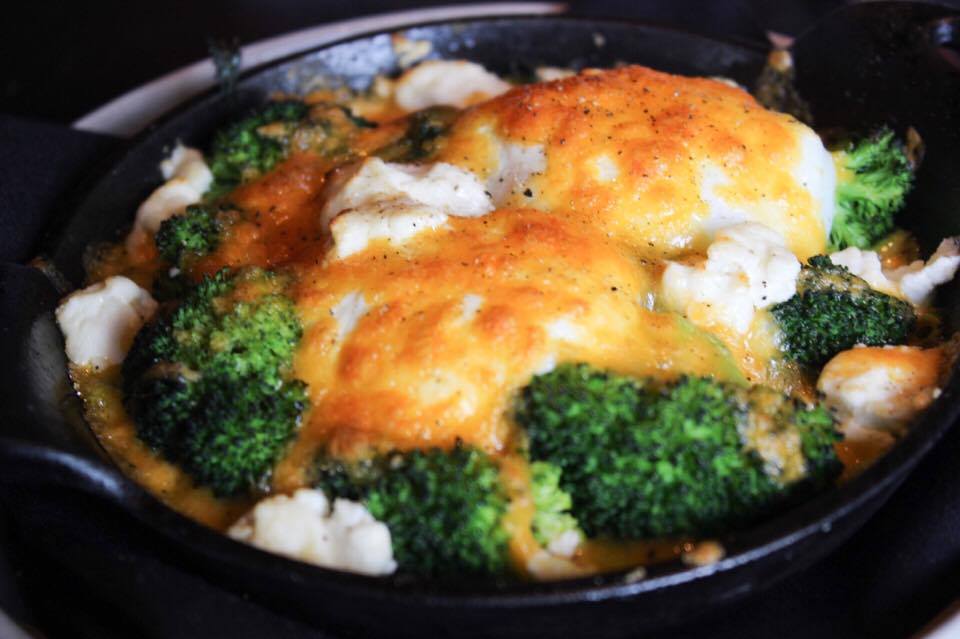 ONE. midtown kitchen serves dinner seven nights a week and brunch on Sundays.  They also have complimentary valet parking!  For reservations and more information, call 404-892-4111, or visit http://onemidtownkitchen.com.  Make sure to follow them on social media @onemidtownkitchen.