I have celebrated many birthdays and special occasions at Atlas. I love the superb service, incredible food, and impressive wine list.  Now I have an additional bonus as to why I should visit this gem once more. The Tavern at Atlas has added to their dapper restaurant a newly designed library and lounge.  It's perfect for a more causal setting all while still enjoying the delectable bites, excellent service, and great cocktails.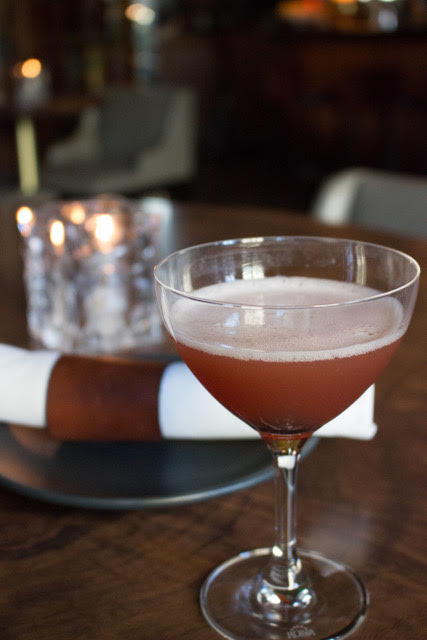 You are going to love the sleek ambience.  The menu, which was created by executive chef, Chris Grossmanhe, offers seasonal American cuisine combined with European influences.  I was really happy that I was in good company with my gal-pal, Milla, while on this dining experience.  She and I literally wanted to try everything.  And guess what?  We did!  *LOL*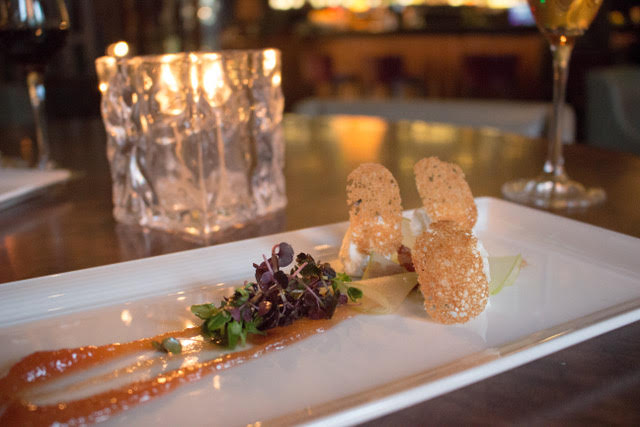 I highly recommend my favorite two dishes: petit lobster pot pie and the Atlas sliders.  The lobster pot pie was prepared in a unique way.  The foundation was a puff pastry.  Inside the pastry is a blend of Nueske's smoked bacon, pearl onions, and Brandy.  This pot pie is heaven on earth.
In my opinion, the Atlas sliders are Atlanta's best sliders. They're created with ground Wagyu, topped with smoked gouda pimento cheese, and Tucker Farms green leaf served on a toasted brioche bun.  The bun is actually one of my favorite things about the burger.  The bread is soft, but yet has a very croissant-like texture.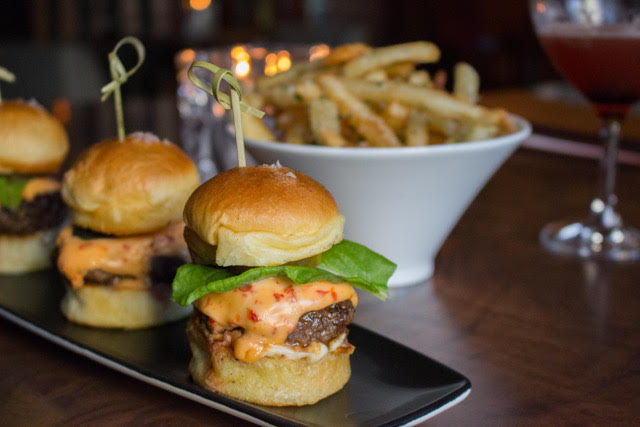 If you are a French fry fanatic, then the triple-cooked crispy parmesan thyme fries are for you.  These fries are brined, blanched, flash fried, and served with a black truffle hollandaise.
Their sweetbreads are not really sweet bread.  When I ordered this particular creation, I thought that it was going to be bread, but it was not.  The caramelized veal sweetbreads are veal that are firm, but slightly tender, which I love because it's a great contrast with the crispy outside.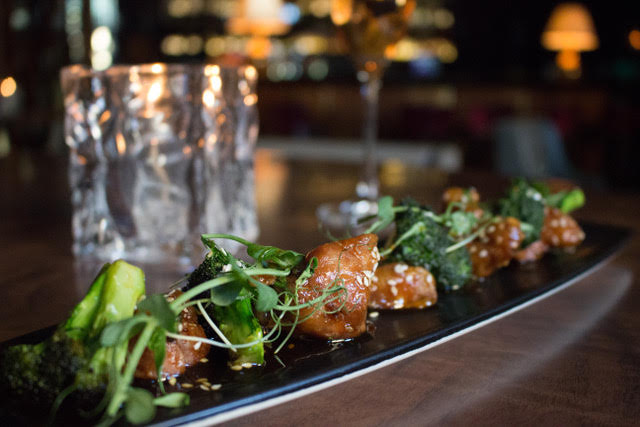 The Tavern at Atlas has become one of my favorite places to enjoy cocktails around the cozy fire pit and indulge on tasty bites at the bar. When you visit, you're going to love it.