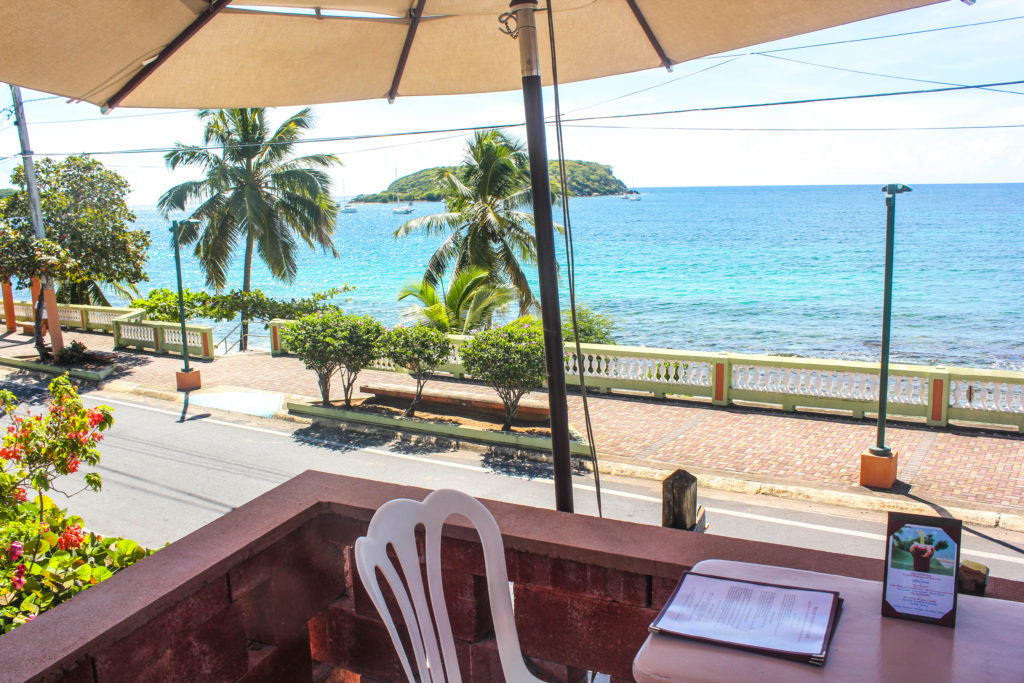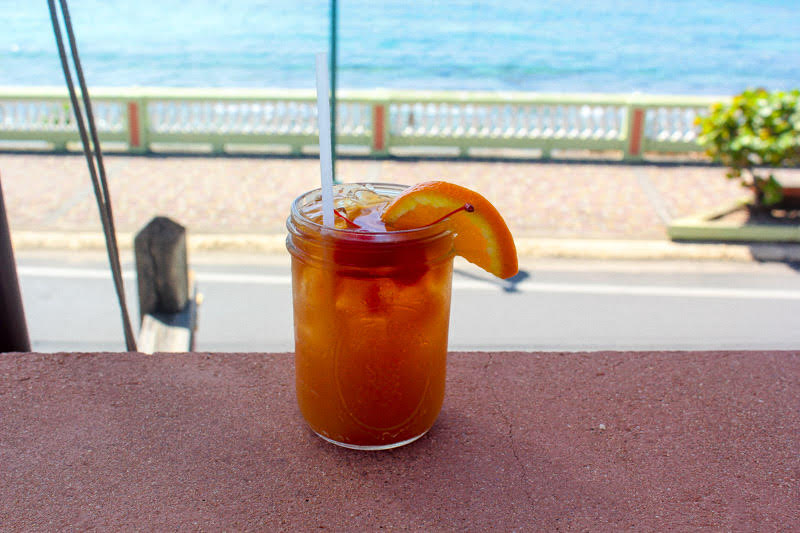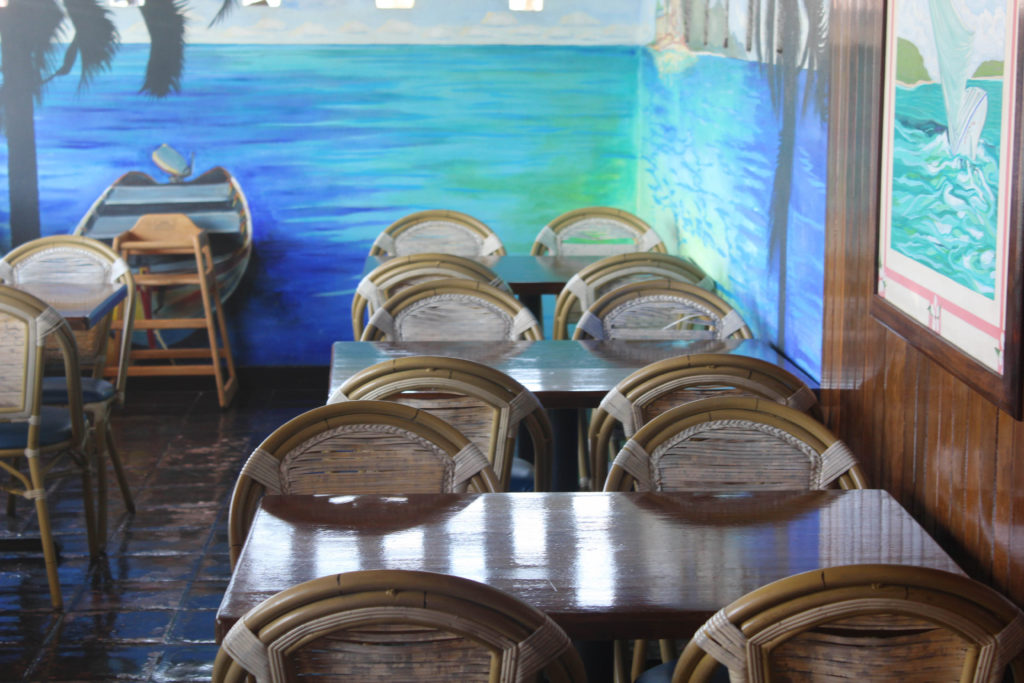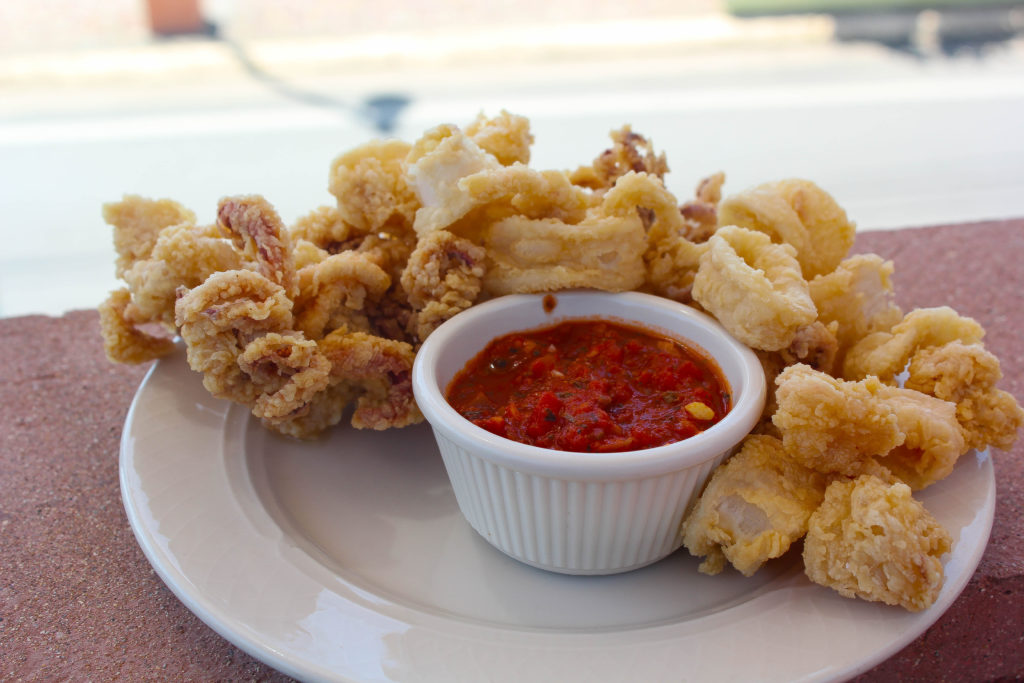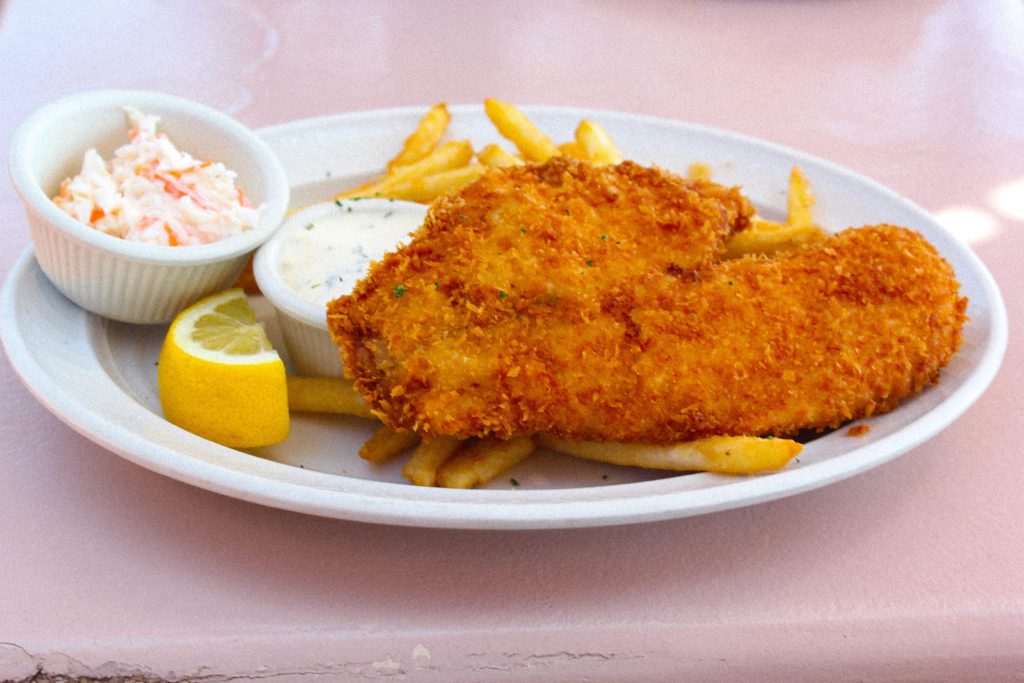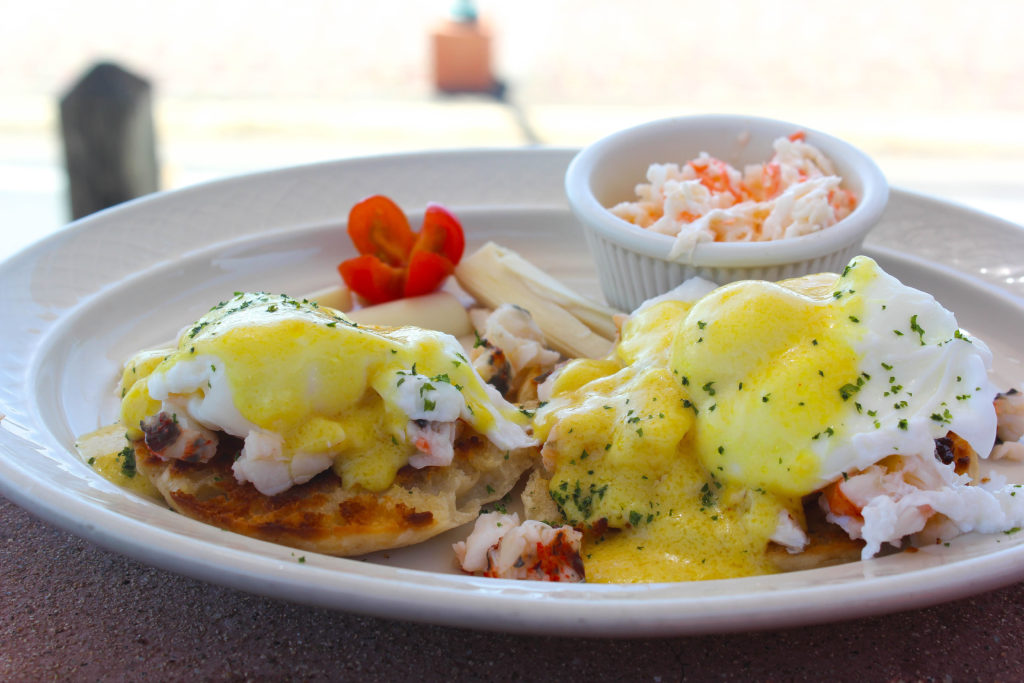 Trade Winds Restaurant was a must-visit while vacationing in Vieques. For over 20 years, Trade Winds has been a must-visit for tourists and locals.  And after visiting, I can totally see why.  Nothing is better than enjoying a tasty lunch and cold cocktails on a beautiful patio with a view of the gorgeous Atlantic Ocean.  Trade Winds is known for their fresh seafood, made-to-order paella, and signature lobster.  We didn't get a chance to dine for dinner to indulge on the lobster, but I was thrilled to enjoy lunch on the patio.  This eatery offers breakfast, lunch, and dinner, along with a full bar.  The customer service was impeccable.  Everyone was so nice and made sure that our lunch was perfect.
When we dined we enjoyed calamari. Now, I am not a fan of overly fried calamari.  However, it was lightly fried and was perfectly paired with tomato and herb sauce.  It was totally delish. I definitely wanted a second order.
Since I knew I wasn't going to make dinner to indulge in a juicy lobster, I was determined to try the lobster eggs Benedict. This dish was amazing.  The amount of sautéed lobster meat on top of the Benedict was a huge thumbs up.  It was plenty for any lobster lover.  The eggs were perfectly poached and really runny just the way I like it. For my side dish I enjoyed French fries.
The fried tilapia was really tasteful, and I could also tell that the fish was really fresh.  And just like the calamari, it was lightly fried, and the portion size was impressive.
Not only does Trade Winds offer delectable dishes, they also offer an island-style guesthouse for visitors. What's awesome about these ocean-side guesthouses is that breakfast is included when you stay.  You will also have access to wireless internet, and it's walking distance from snorkeling.  Did I mention that there is an awesome view?  No matter if you decide to visit the restaurant or stay at the guesthouse, you're going to love Trade Winds.