We all know that Atlantans take their brunch VERY seriously.  But there is a group of people that take their brunch more serious than others.  Who are they?  They are food bloggers, of course!  On a weekly basis, I get asked where are some great places to enjoy brunch.  I decided to converse with some of my favorite Atlanta food bloggers to get some of their recommendations, along with mine. This weekend, grab a mimosa and visit one of our recommendations.
Enjoy! 
Name: Anna Lanfresch
Bio: Anna Lanfreschi is the founder and editor of Belly of the Feast, an Atlanta-based food and lifestyle blog. Belly of the Feast brings you the latest on the city's ever-expanding dining scene via restaurant reviews and chefs' recipes. Anna is a lover of all things food (especially brunch!), cats, travel and Atlanta.
Follow Anna on social media:
Snapchat: @AnnaFeasts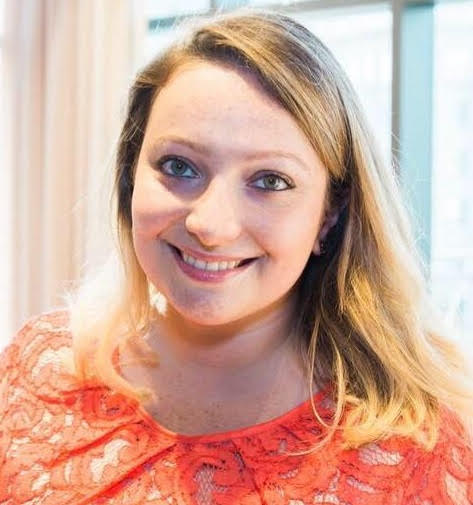 Favorite Brunch Spot
:
Hampton + Hudson
in Inman Park. This restaurant is the perfect balance of casual and refined: The atmosphere is instantly welcoming and the menu has modern twists on comfort foods, all with  just the right amount of sophistication.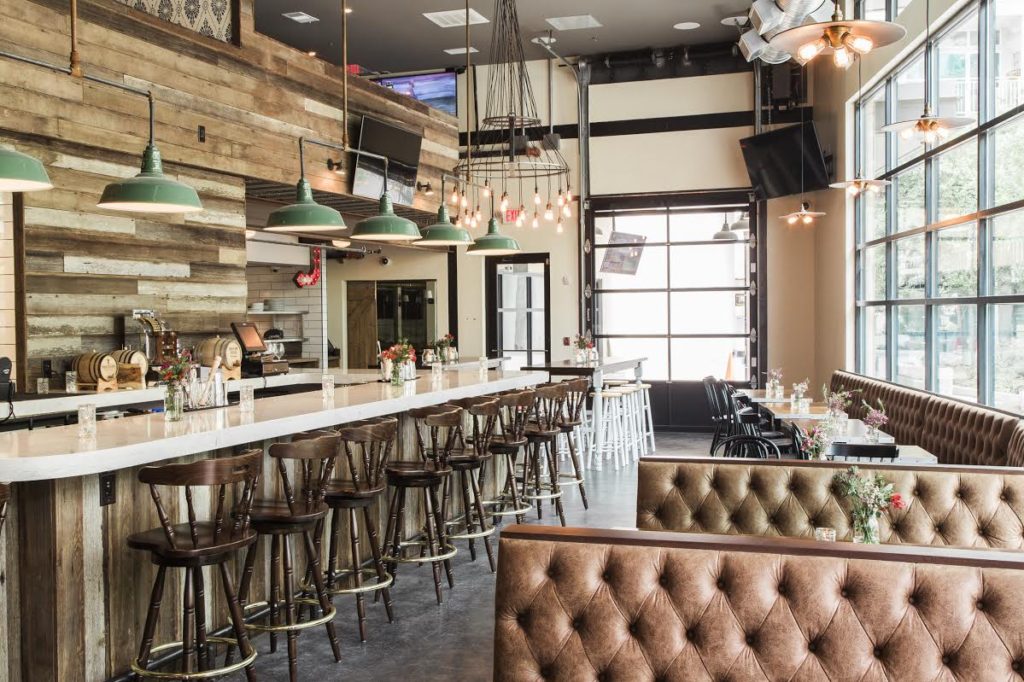 Menu Must Try
: Hot Chicken Biscuit Sliders. Served on H+H's signature herb and cheddar biscuits, this tasty trio of sliders is great with a side of hangover fries and some nitro-brewed coffee–the ultimate cure to your late 
Saturday
 night.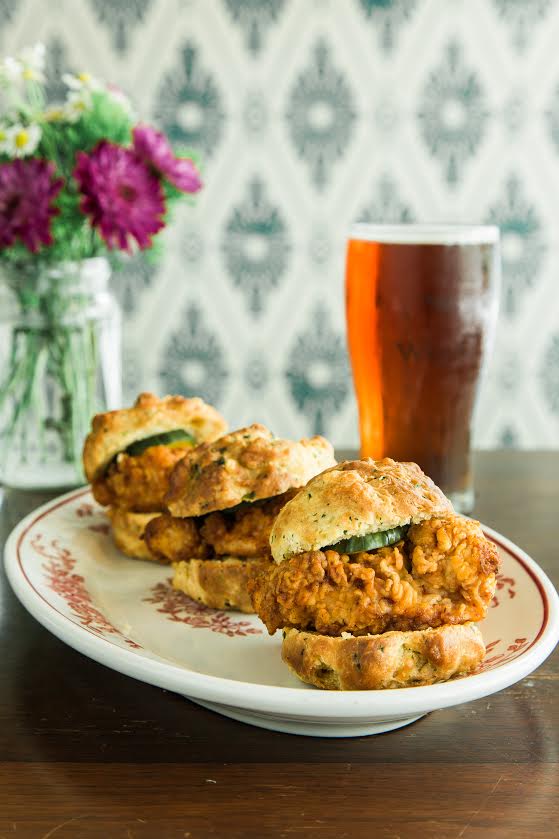 Name: Nikka Shae
Bio: A lifetime obsession with beauty products, fashionable clothing, spaces, places, and events led Texas native, Nikka Shae, to Atlanta and ultimately to discovery of her alter ego, Oh!Nikka. Wife, mother, and social trendsetter, Nikka is on a mission to uncover the most fab finds before they hit the haute list.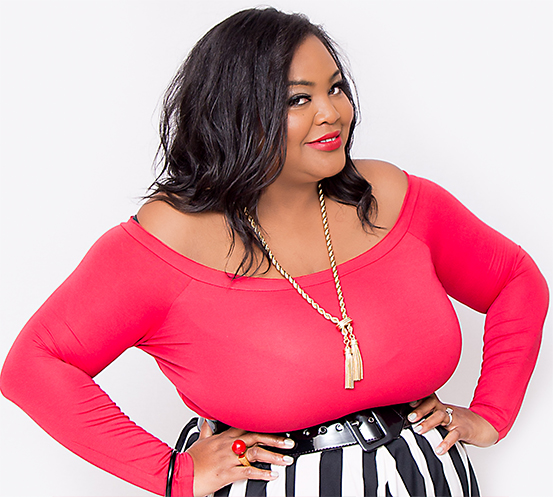 Favorite Brunch Spot: 
Anis Cafe + Bistro
is one of Atlanta's hidden gems and my favorite food getaway. Located in the Garden Hills neighborhood in Buckhead, this converted house turned French restaurant gives you a taste of Provence as it takes your senses on a tour through the south of France. The charm of the French inspired décor along with the chic ambiance transports you to a place where cobblestone lined streets and sidewalk cafés are the order du jour.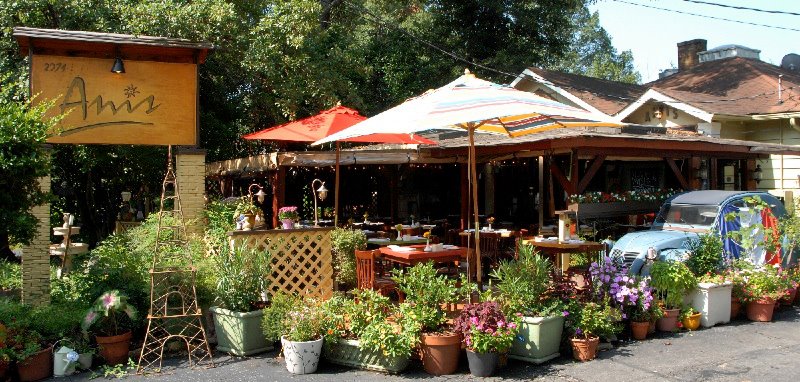 Menu Must Try: Pacific Red Crab Salad Sandwich. I absolutely love this dish. It's perfectly portioned, has plenty of pizzazz, and doesn't overpower the palate. Consists of fresh red crab lightly tossed in a citrus sauce, topped with shaved asparagus, roma tomatoes, shallots, mâche lettuce, between toasted brioche. Magnifique!!!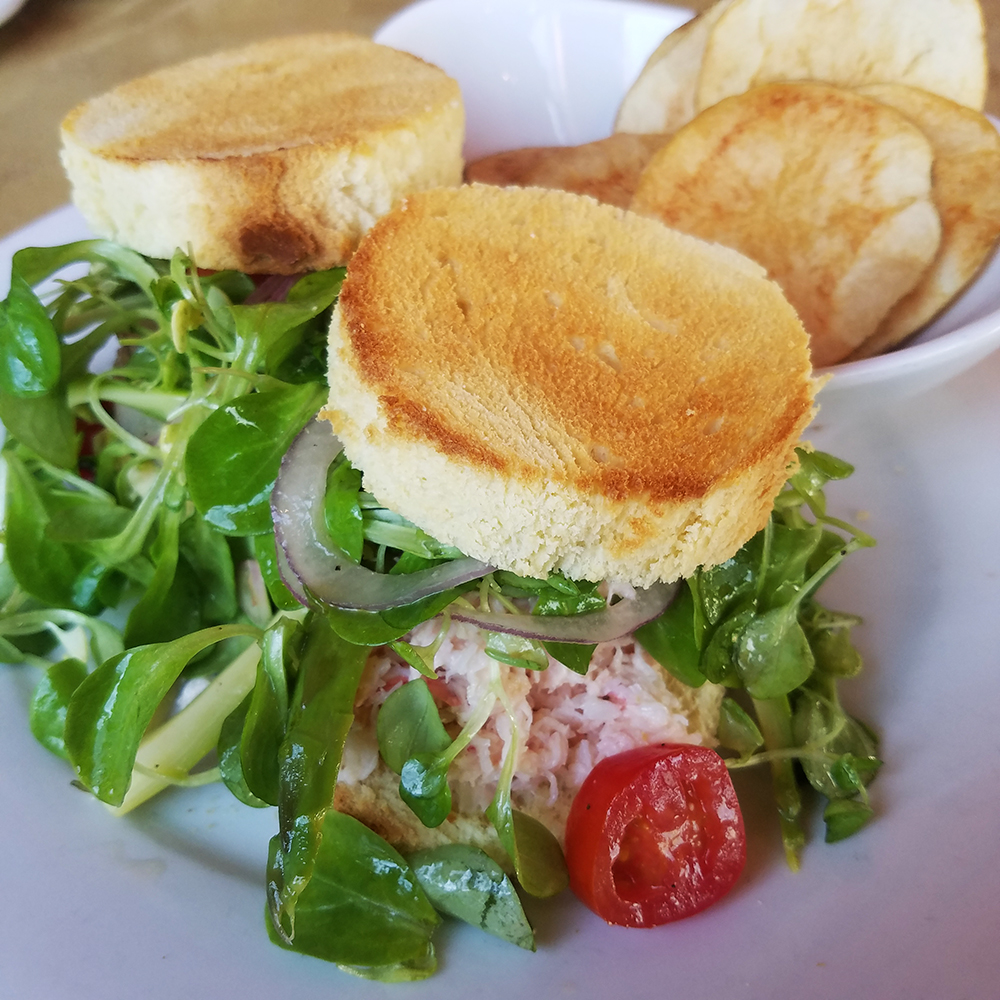 Name: Nichole Wolf
Bio: Nichole runs Atlanta food & lifestyle blog ATL Adventurer, with a focus on curating content on things to do, places to eat, and where to explore in and around Atlanta. She spends most of her time Instagramming her favorite brunch & burger spots around Atlanta, as well as the best places to hike and get outside with her Australian Shepherd pup Riley.
Follow Nichole on social media: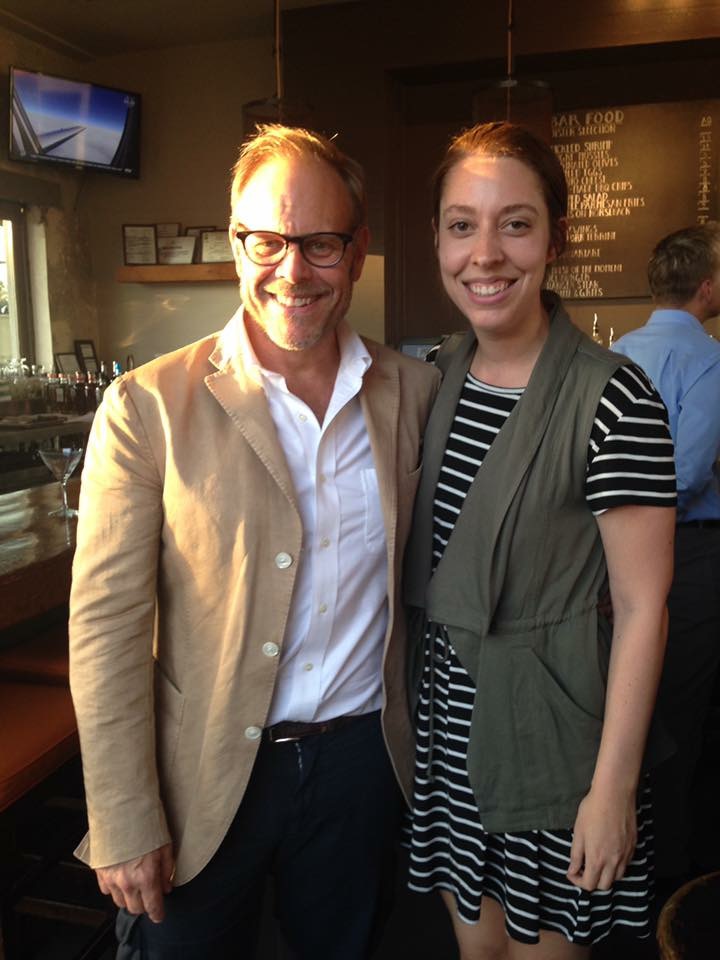 Favorite Brunch Spot: 101 Steak in Vinings. The atmosphere is swanky & the service is fantastic, but at such a reasonable & approachable price point for brunch.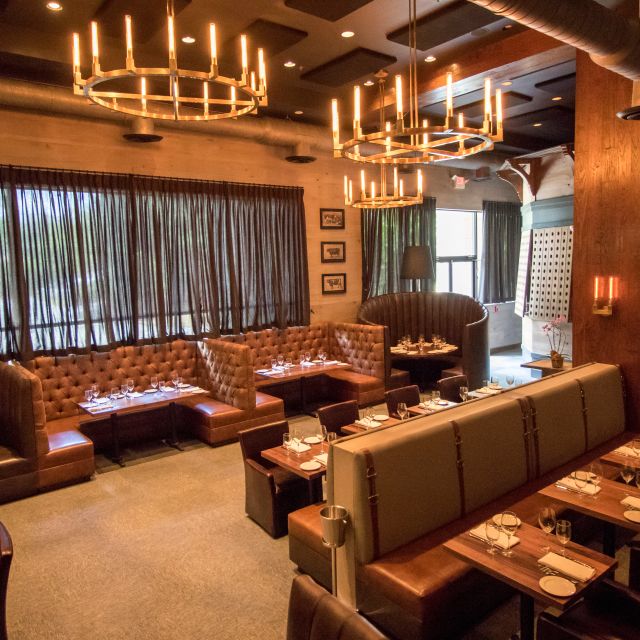 Menu Must Try: There are honestly too many to name…start with the hangover fries. They're loaded with all the good stuff (bacon, avocado, sausage, jalapenos, and more). For your main brunch dish, make sure to get the Steak Benedict. It's a 4 oz filet with poached eggs & Bearnaise sauce. A delicious steak from 101 with a cheaper price tag.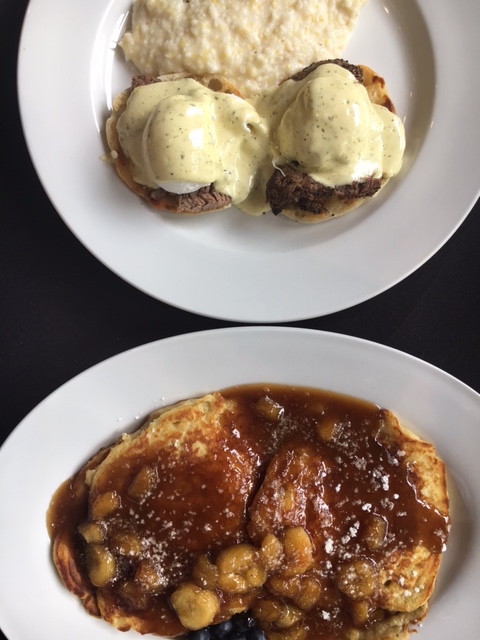 Name: Milla Williams
Bio: Milla Williams originally from Miami, FL, has always had a love for food and travel. After working in the hospitality industry for over 10 years' Milla started her blog Happily Eating in 2013. Because of her work in hospitality, she was received many opportunities to travel and she believes the best way to truly experience a city or culture is through its food. Milla hopes that Happily Eating will continue to inspire others to explore the world one plate at a time. You can currently find her exploring the Atlanta food scene, sharing with her readers her favorite eats.
Follow Happily Eating on social media: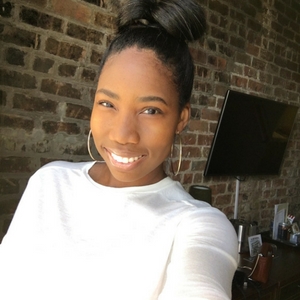 Favorite Brunch Spot: 
Illegal Food
in Virginia Highlands is my favorite because of the laid back and casual vibe. The menu is full of some brunch favorites, but with a deliciously modern twist.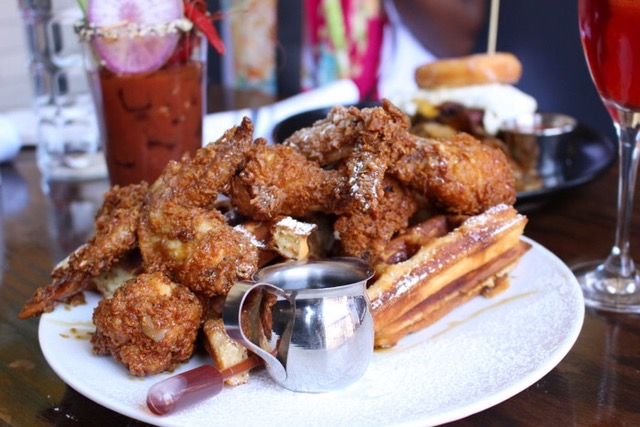 Menu Must Try: Chicken and waffles are a Southern staple and Illegal Food hands down has the best in the city. The crispy fried whole chicken wings and nutty buttermilk pecan waffles, is the only way to recover after a night out. If you want to be a little daring, order the Krispy Kreme Cheeseburger where a flavorful beef patty topped with bacon, cheese and an over-easy egg is sandwiched between two sweet glazed doughnuts.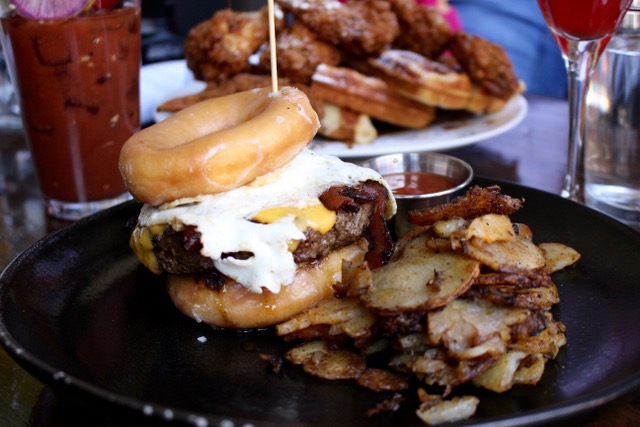 Update: Illegal Foods Is Now Closed. 
Name: Anna Kate
Bio: Anna Kate is a radio executive and lifestyle blogger living in Atlanta. By blending her passions for business and networking with her love of champagne and exploring, she uses her blog, Anna Kate ATL, to share her favorite Atlanta spots to eat, shop, and try new things. Anna Kate loves a southern, savory brunch and is a complete sucker for bottomless mimosas.
Follow Anna Kate on social media: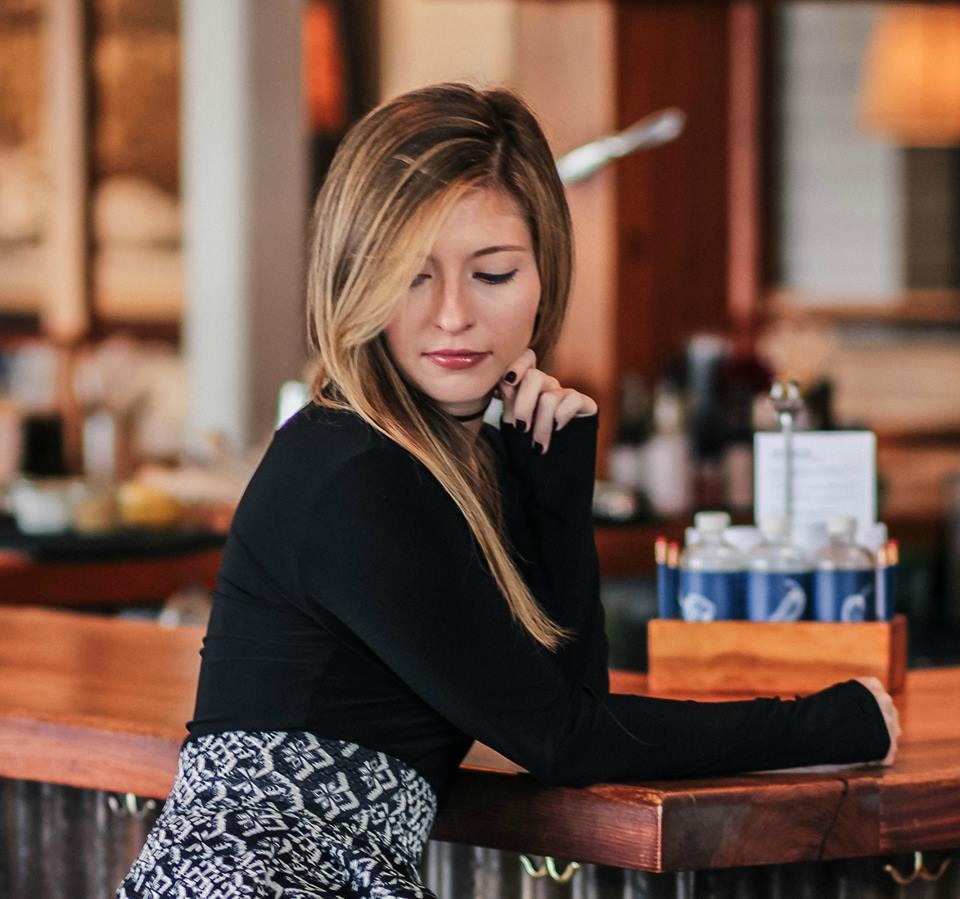 Favorite Brunch Spot:Joy Cafe is my favorite place to indulge in a southern, savory brunch. Located on Pharr Road near The Shops of Buckhead (currently under construction but will re-open in March), there is no place I'd rather walk to on a Sunday morning. The space is cozy and intimate and the people are hip and friendly. If you have a large party- there is a good change you won't be seated right away… But I promise, it's worth the wait.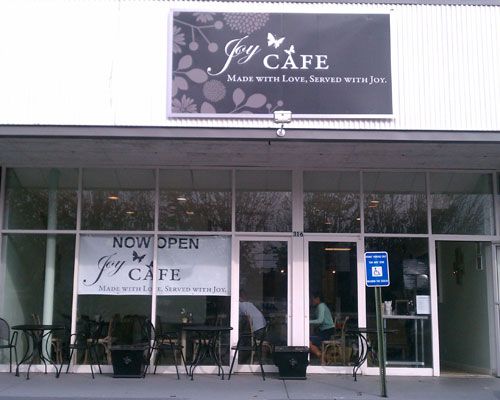 Menu Must Try: Shrimp and Grits. I consider myself a shrimp and grits connoisseur and these are by far my favorite in the city. The large, juicy shrimp are sautéed in Louisiana BBQ sauce and served with grits and sweet roasted corn. This dish is the perfect combination of sweet and spicy- I seriously can't get enough.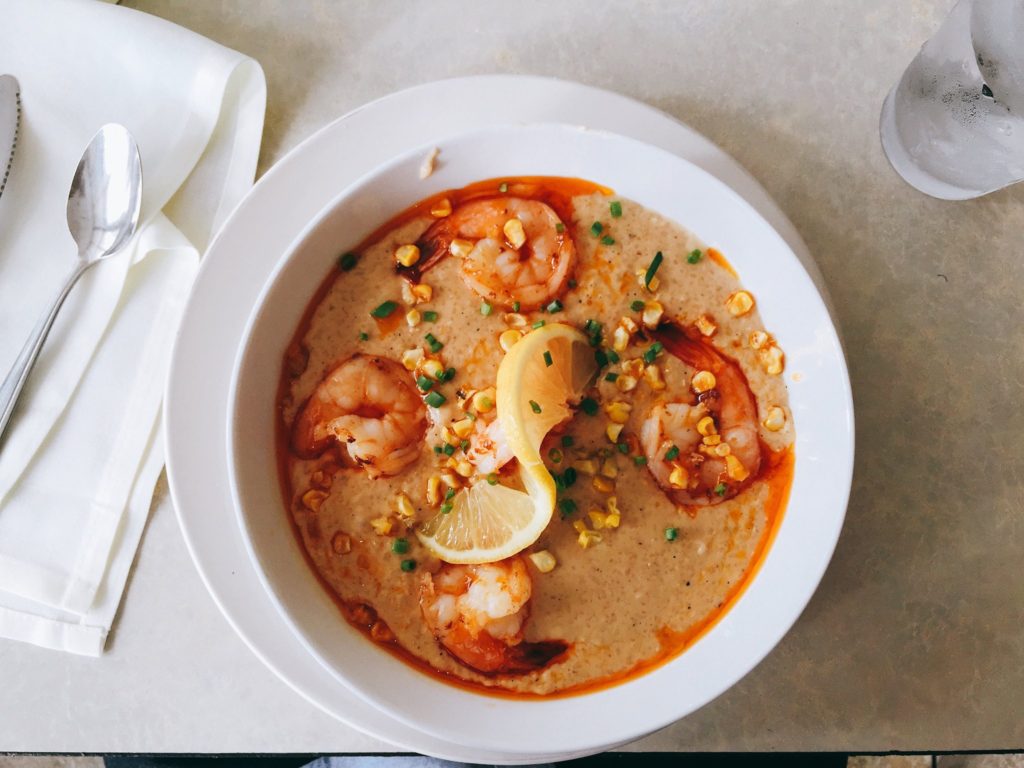 Photo Credit: Him Her and a Fork
Name: Sasha
Blog: Sasha Eats
Bio: Sasha is a culinary globetrotter and social foodie. He is a modern storyteller who loves eating his way across the world and making others hungry to explore. Sasha and his husband David are always on the move looking for the world's delicious adventures.
Follow Sasha's foodie adventures on social media:
Snapchat: SashaEats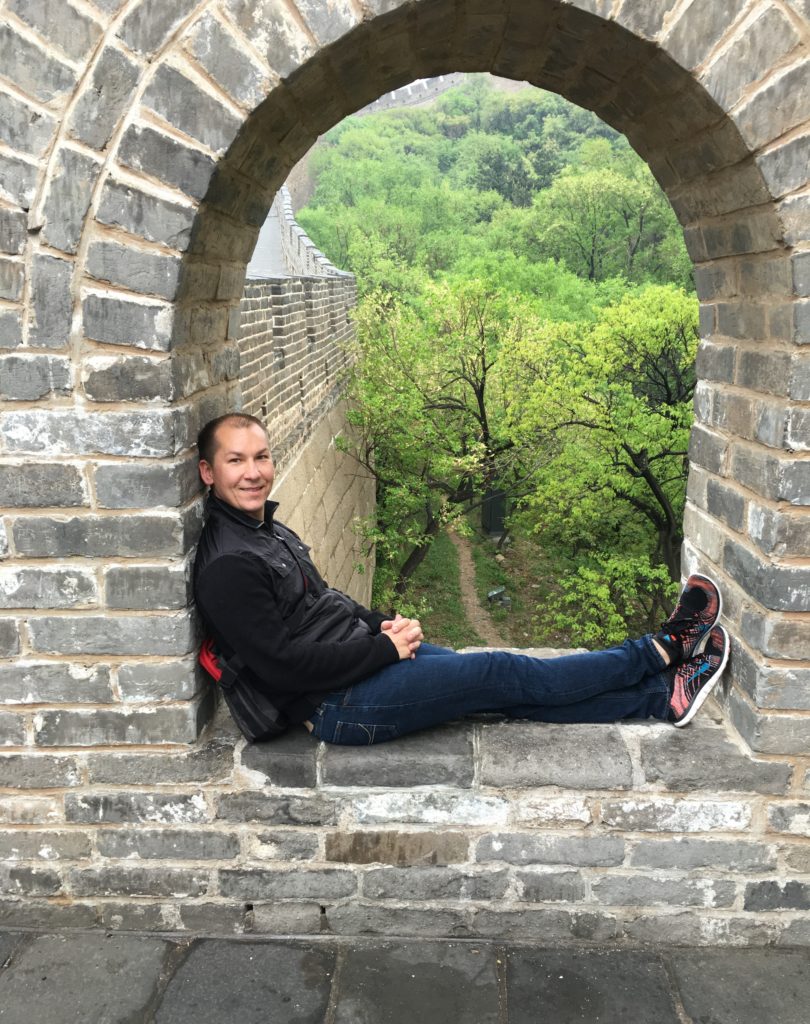 Favorite Brunch Spot: I live in Atlanta's most walkable neighborhood. Nowhere else but Midtown can you walk to numerous local restaurants that serve brunch on the weekends. One of my favorites is Front Page News. It's located on Crescent Street, just a few blocks away from my condo and Piedmont Park. When the weather is nice, I love to sit outside in courtyard by the fountain. On the weekends, they serve French Quarter style brunch.
Though I am not a big brunch eater, I love Front Page News because it offers lots of regular lunch choices for foodies like me. For a restaurant outside of New Orleans, Front Page News does a good job with their po'boys. My favorite is a combination of shrimp and catfish. It's not on the menu but if you ask they'll be happy to make one for you. For those so inclined, they have the Original Famous Front Page News 100 Item Build Your Own Bloody Mary Bar. It's fantastic.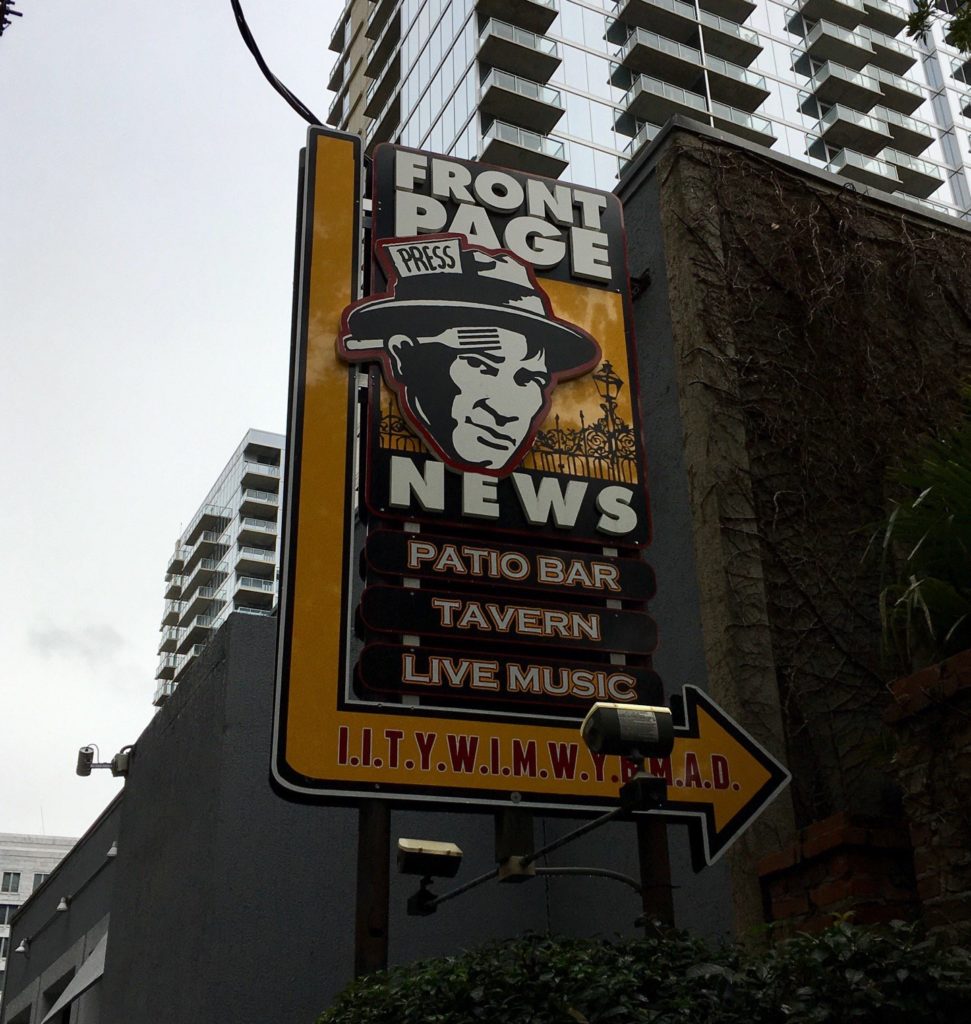 Menu Must Try: If you don't feel like eating a po'boy, try their Southern Shrimp Boil, Jambalaya, or The Mississippi River Barge. No matter what you order, you'll find the portions are generous. Front Page News is a place that leaves you hungry for more long after you pay the bill.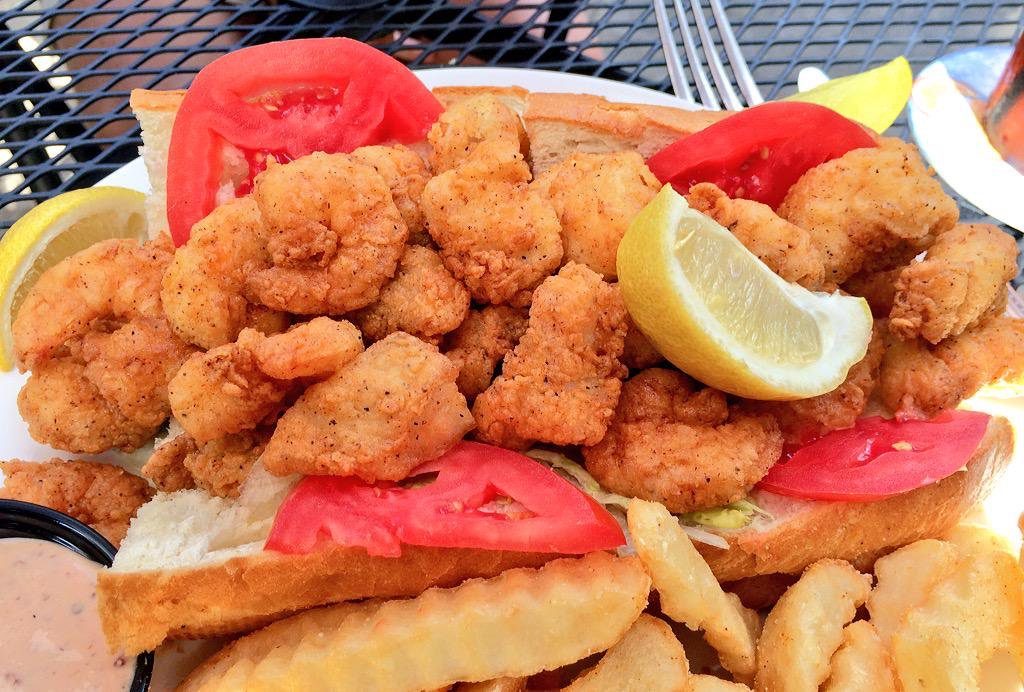 Name: Alyssa Fagien
Bio: Alyssa Fagien is the Founder of ATL Bucket List, an Instagram and blog that showcases things to do, places to explore and food to eat in Atlanta. While ATL Bucket List features many different aspects of Atlanta, food is a huge focus! It is a guide for local Atlantans and visitors alike.
Follow ATL Bucket List on social media: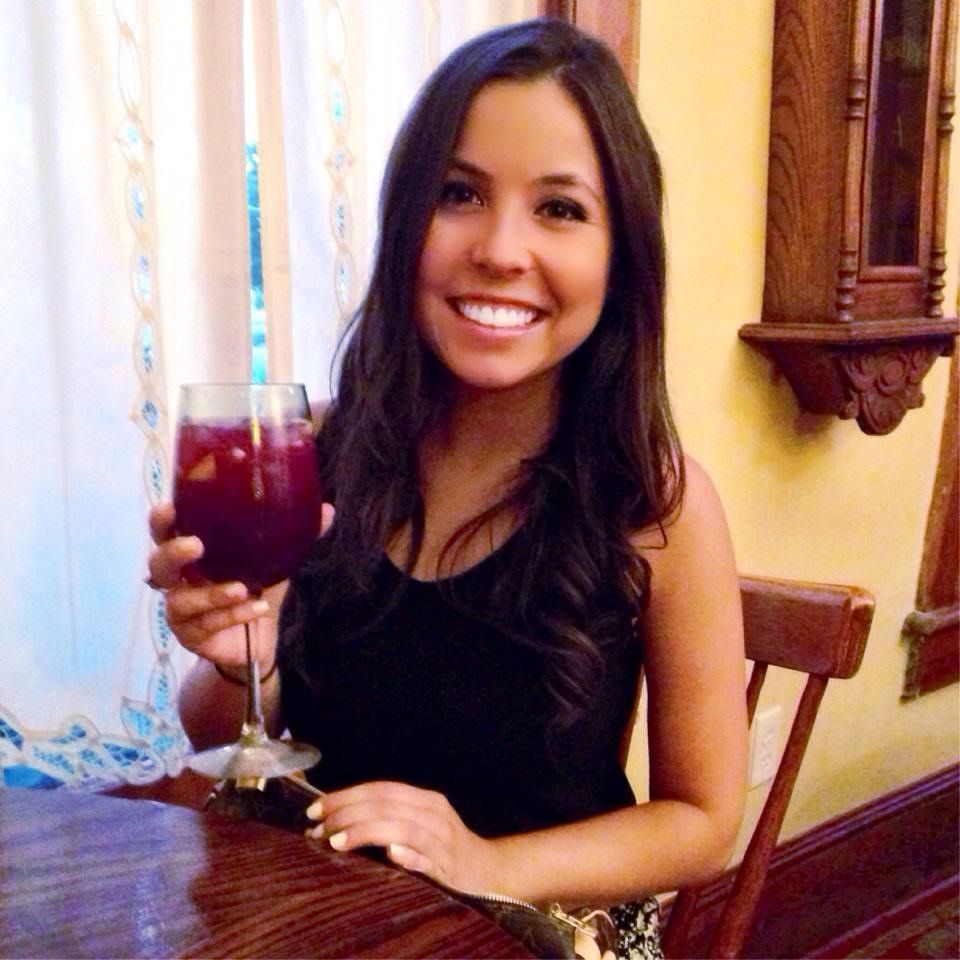 Favorite Brunch Spot:
 Atlanta is filled with so many incredible brunch spots, so choosing just one is hard! But one of my all-time favorites is 
Sun In My Belly
. Everything on the menu is amazing! And there are string lights and mason jars dotted around the entire restaurant, creating an almost whimsical ambiance.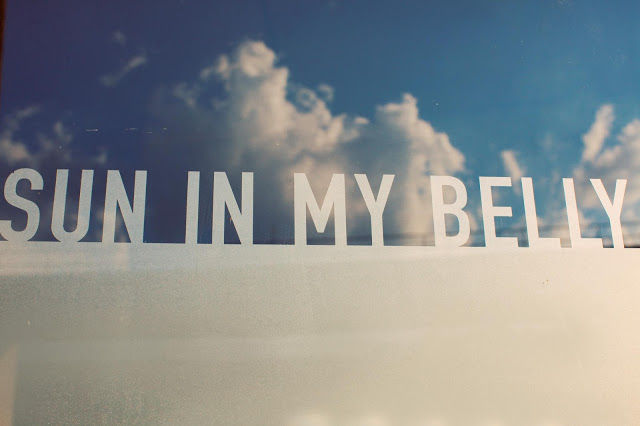 Menu Must Try: The Challah French Toast!!! Stuffed with honeyed ricotta and topped with seasonal fruit and maple syrup, there is no way you can't love this dish! I'm usually more of a savory breakfast gal, but one bite of this French toast and I was absolutely hooked.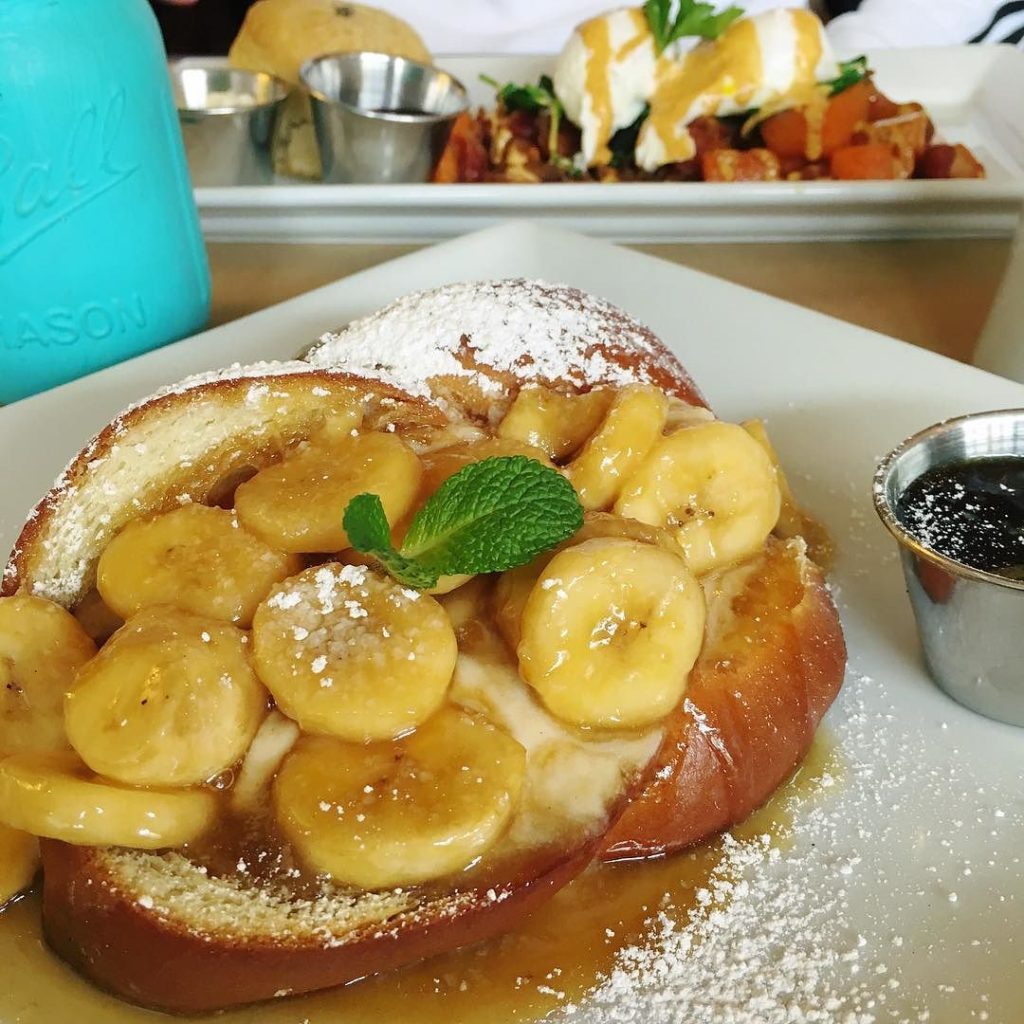 Name: Cameron Greene
Bio: Cameron is the founder of the Atlanta based fashion and travel blog, Srathardforlife.
Srat: adj. a classy female living a preppy and fashionable lifestyle. Often used when referring to Sorority girls. (the feminine version of frat)
Srathardforlife is unique because we have multiple bloggers under our umbrella, who have different tastes and styles with the hopes that each reader will be able to relate to one or more bloggers on our team. Srathardforlife focuses on our passions for fashion, food, traveling, sorority life, and fitness.
Follow Srathardforlife on social media: 
Snapchat: Srathardforlife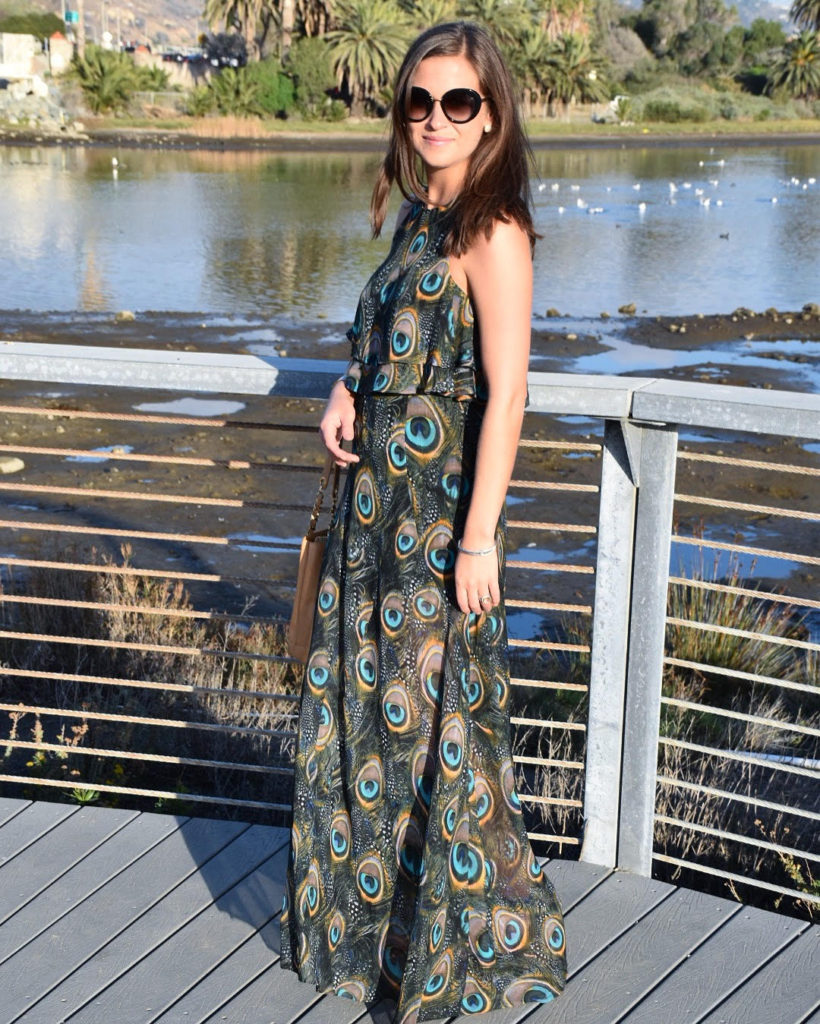 Favorite Brunch Spot:
 I'm obsessed with
Ria's Bluebird
 in Grant Park. I love the cozy, diner atmosphere. Insider Tip: Go early so you won't have to wait for table.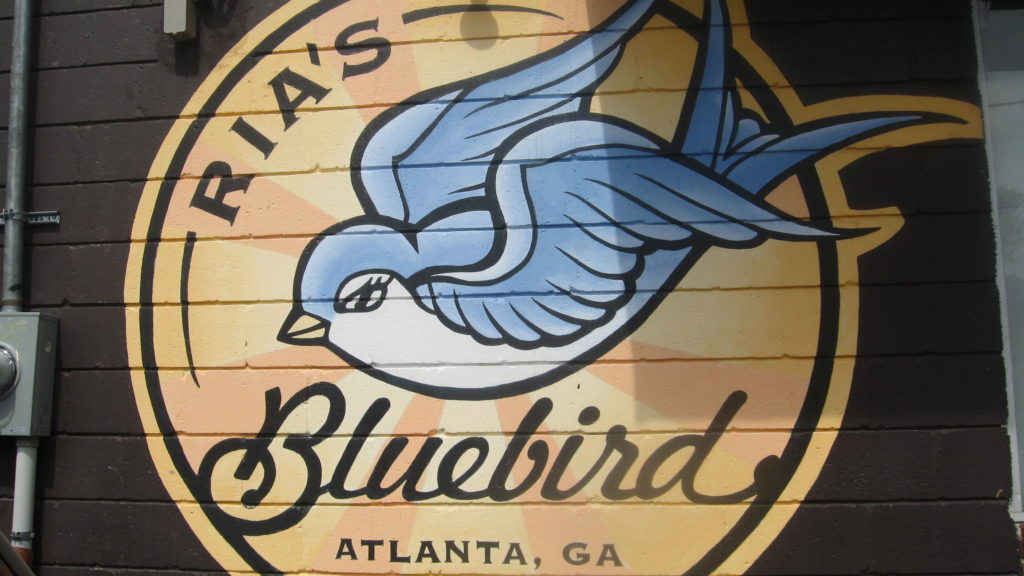 Menu Must Try:  You really can't go wrong with anything on the menu. My personal favorite dish is the Early Bird Special ($9.50): 2 eggs cooked to order. Choose one of each: bacon, sausage -or- sausage; skillet potatoes, creamy grits -or- grilled sweet potato cake; english muffin -or- warm biscuit. I alway choose 2 fried eggs with bacon, skillet potatoes, and a warm biscuit– so delicious. However, I must say their pancakes ($5/$7) are incredible and were rated "the world's best pancakes" according to the N.Y. Times.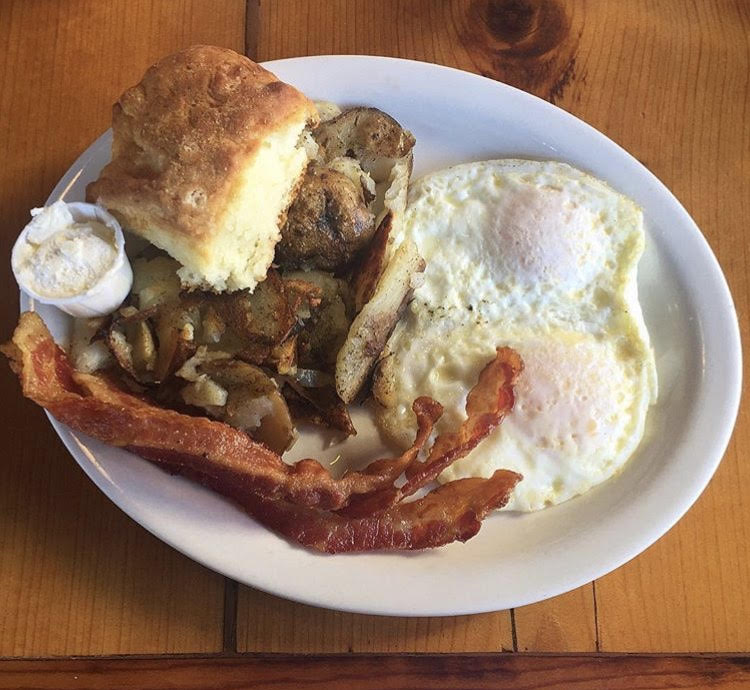 Name: Erica Key
Blog: Eating With Erica
Bio: Erica Key is editor-in-chief and founder of Eating With Erica, an award-winning, Atlanta-based food blog.  Eating With Erica highlights awesome restaurants, innovative chefs, delectable recipes, and the latest spirits on the market.  She has been a fan of brunch since childhood.  On any given weekend, you can find her indulging in bottomless mimosas while enjoying and exploring menus that serve brunch at various Atlanta locations.
Follow Eating With Erica on social media: 
Facebook: @EatingWithErica
Snapchat: @EatingWithErica
Instagram: @EatingWithErica
Twitter: @EatingWithErica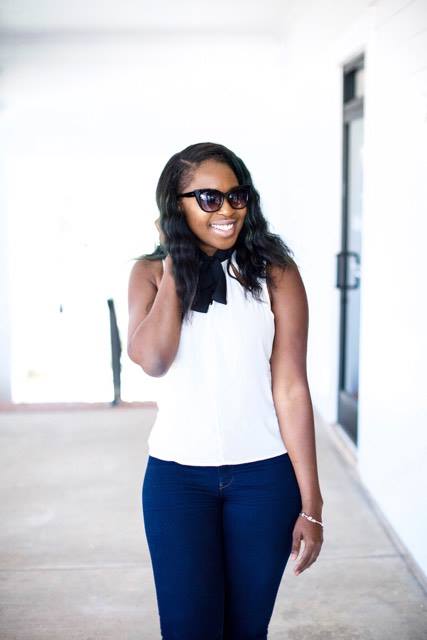 Favorite brunch spot:  One of my must-visit brunch spots has to be Dantanna's in Buckhead.  Dantanna's has everything I need in a brunch spot: a great menu with awesome food, a cool and laid back social environment, plenty of TV's just in case the game is on, and one my favorites, build your own Bloody Mary bar.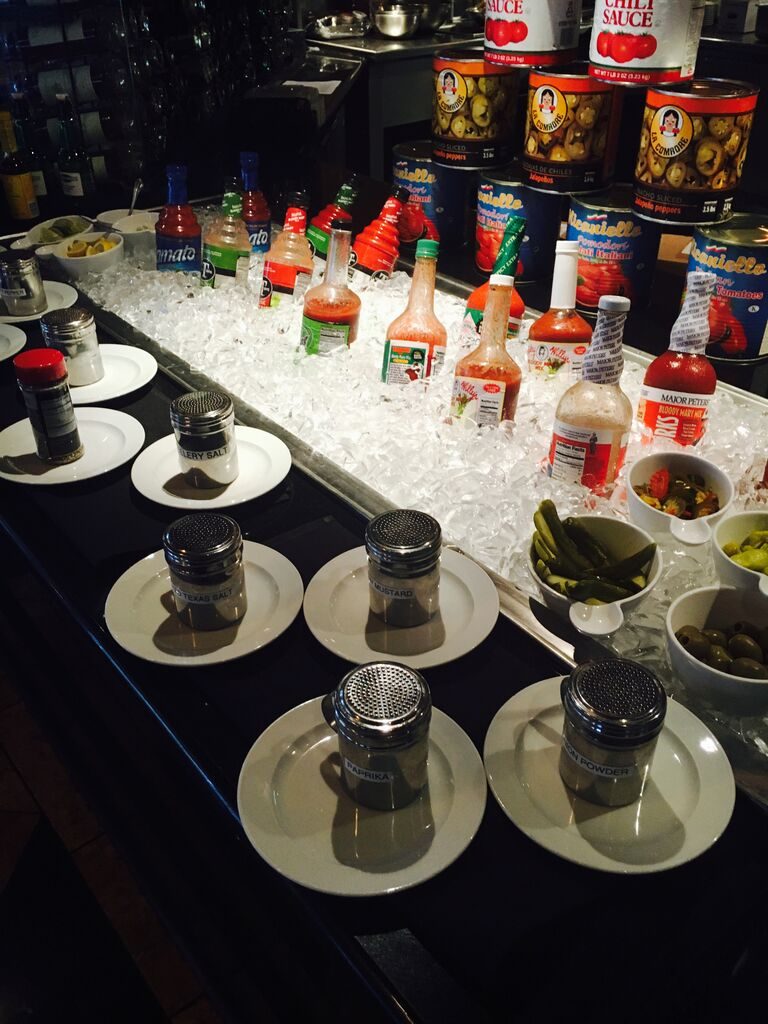 Menu Must-Try: You can't go wrong with anything on the menu.  However, If you love seafood like myself, the Shirred Eggs in Tulips is perfect for you.  This dish comes with two eggs baked in crepes with Maine lobster, shrimp, and crawfish in a brandy-lobster cream sauce; served with asparagus.  If seafood isn't your thing, you will love the Eggs Dantanna's style.  This dish is served with two medallions of beef tenderloin grilled on toast rounds and topped with poached eggs with a side of sauce Bercy and classic Hollandaise.  Both items are so tasty and filling!  If you do not live close to the Buckhead location, there's a location in Downtown Atlanta and Sandy Springs. You will have a great experience at Dantanna's!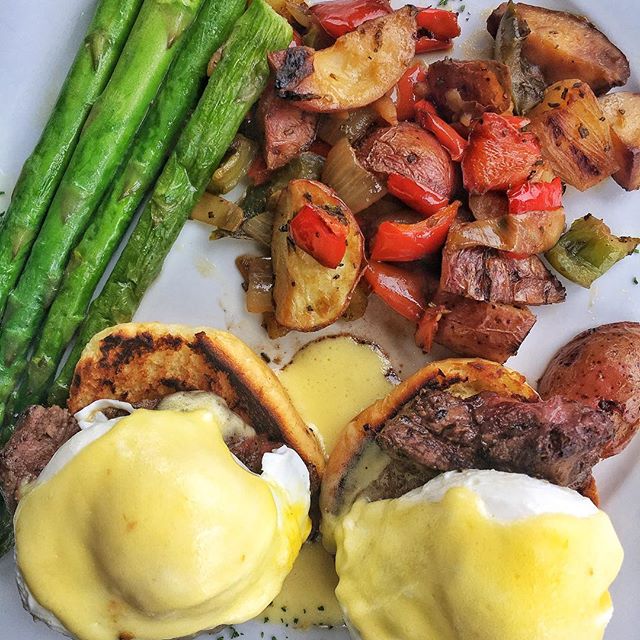 Photo Credit: Atl Adventurer