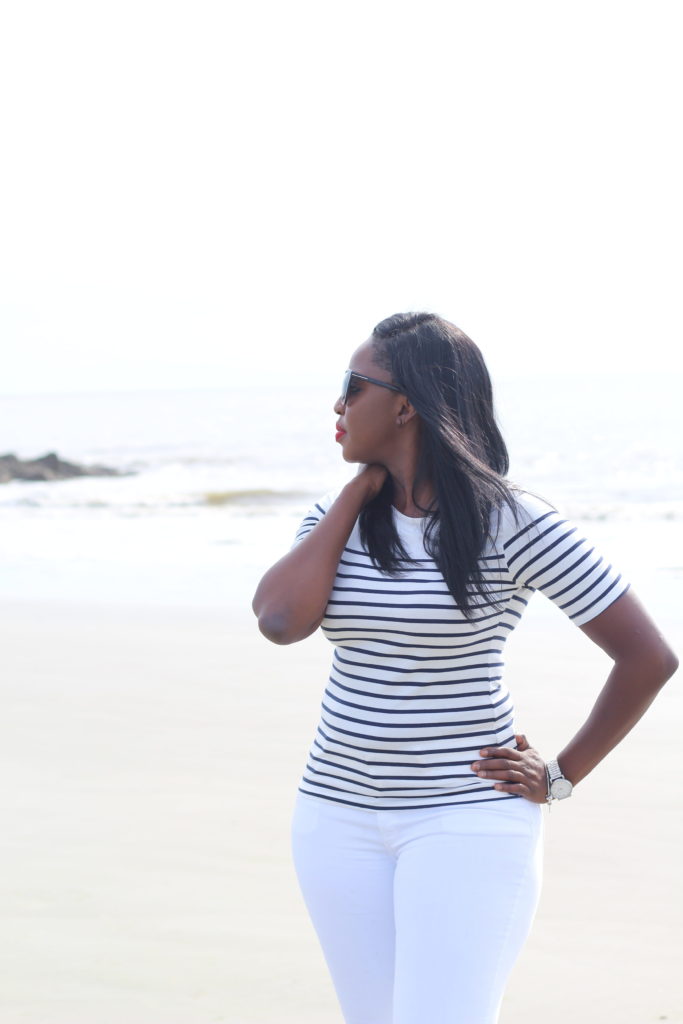 Shirt: H&M/Jeans: Zara/Sunglasses: Prada
If you haven't visited Beaufort, South Carolina, you totally should.  The beach is awesome, and the drive is about four and a half hours away.  From Atlanta, all you need to do is hop on I-75 south to I-16 east.  This was my first of many future trips to Beaufort.  While visiting, we decided to enjoy lunch and check out the beach.  I always love a great background for photos, and Beaufort  Beach could not have been more perfect.
I paired an H&M classic striped shirt, which had a great stretch.  And I wore Zara's 1976 white jeans, which had an awesome stretch as well.  I needed my Prada sunnies along with my Ruby Woo red lip.  I was in love with this outfit because not only was it comfortable, it was perfect for lunch and an afternoon of wine.