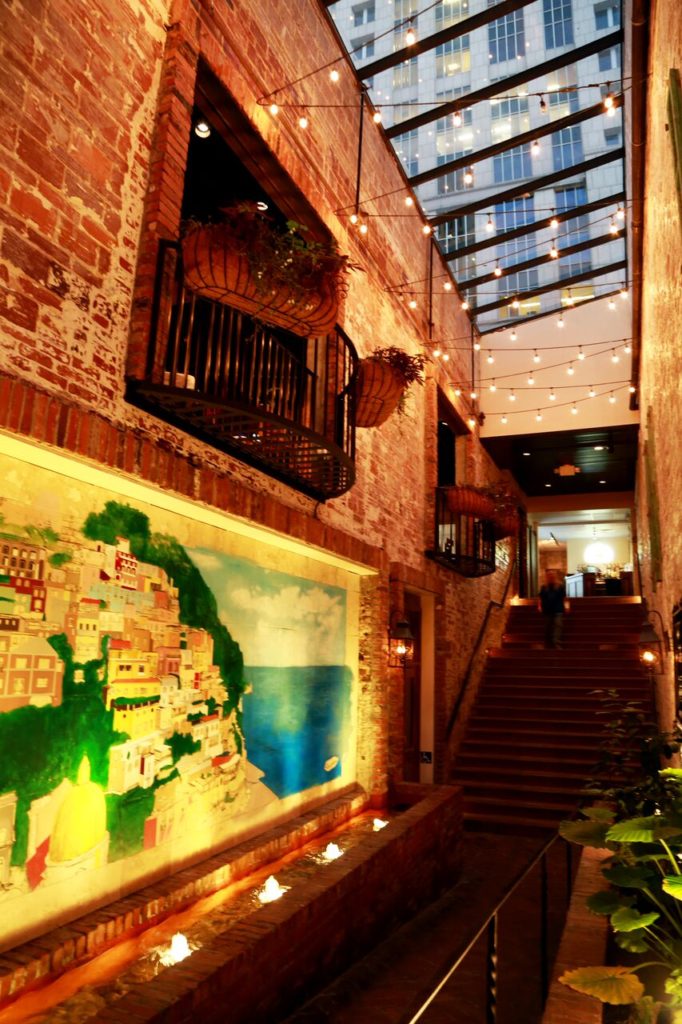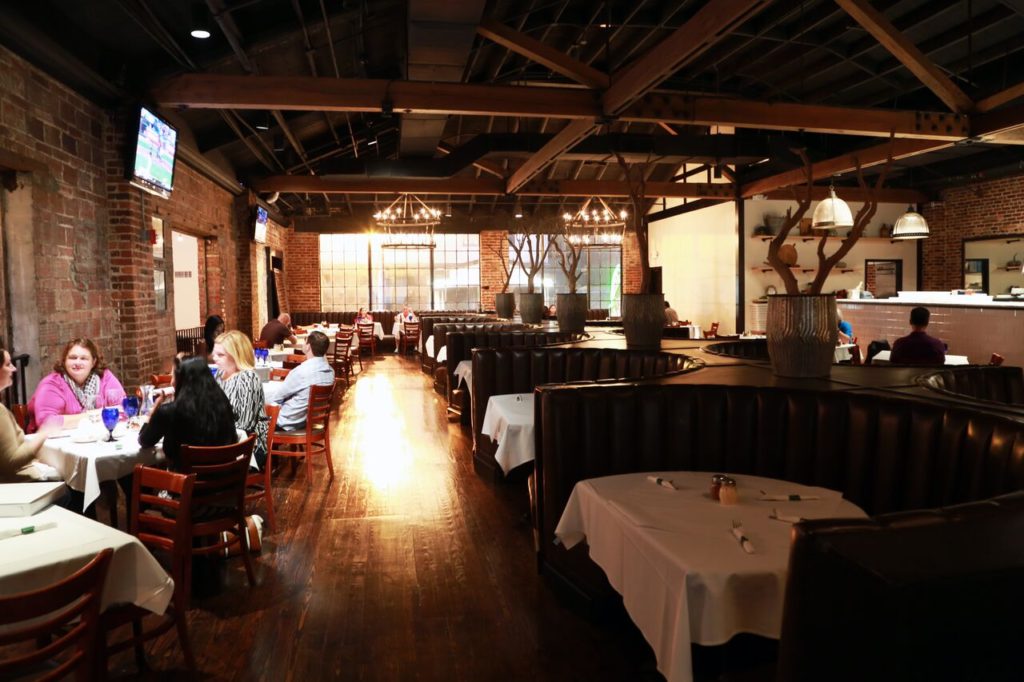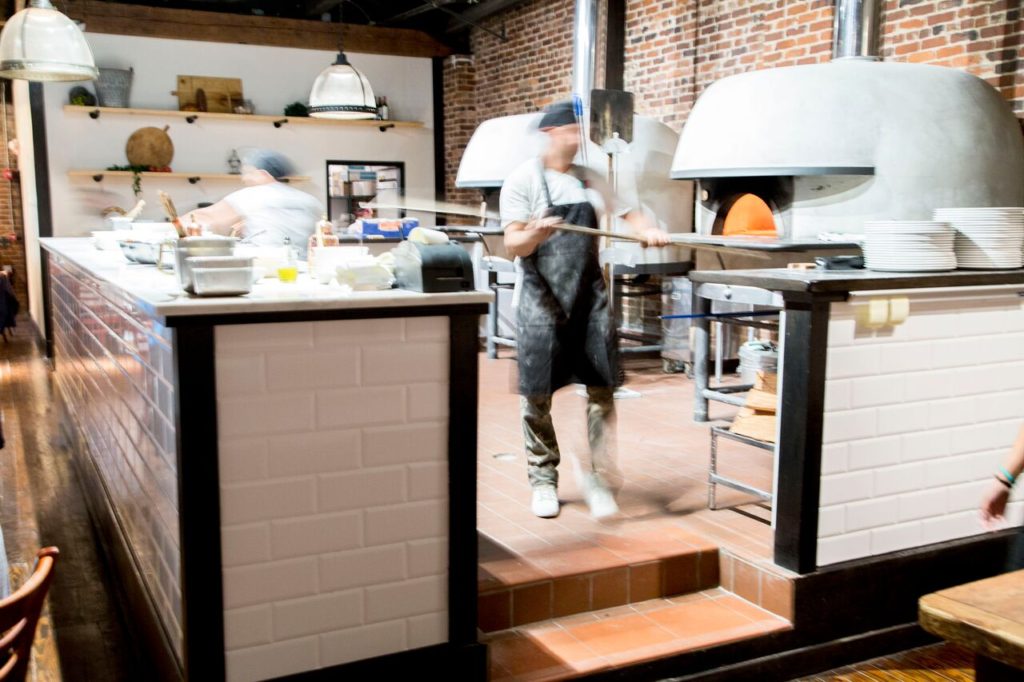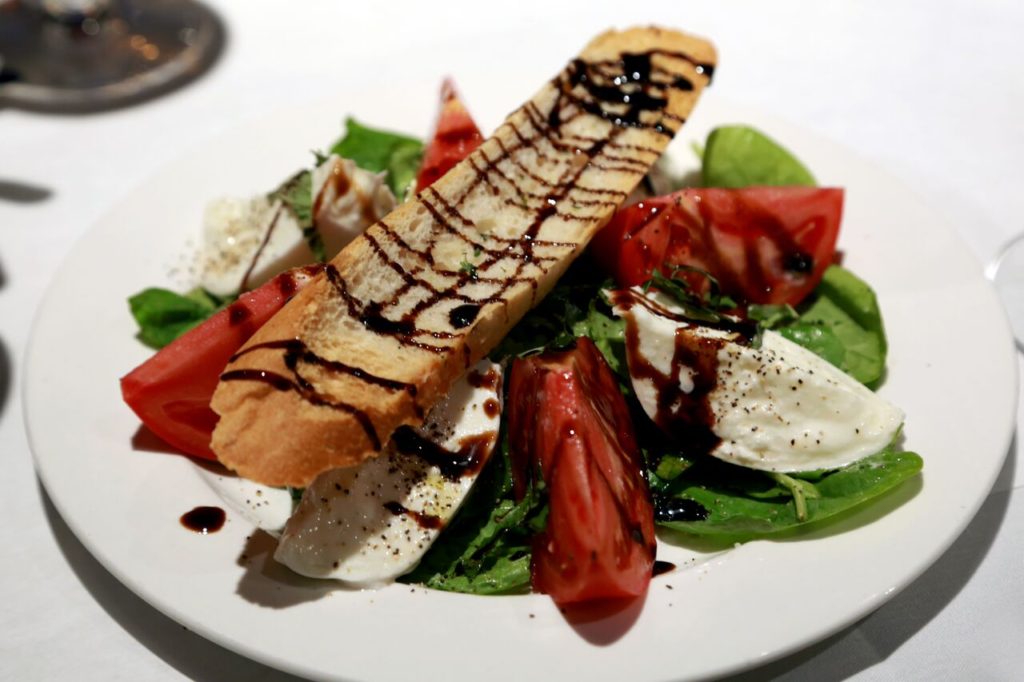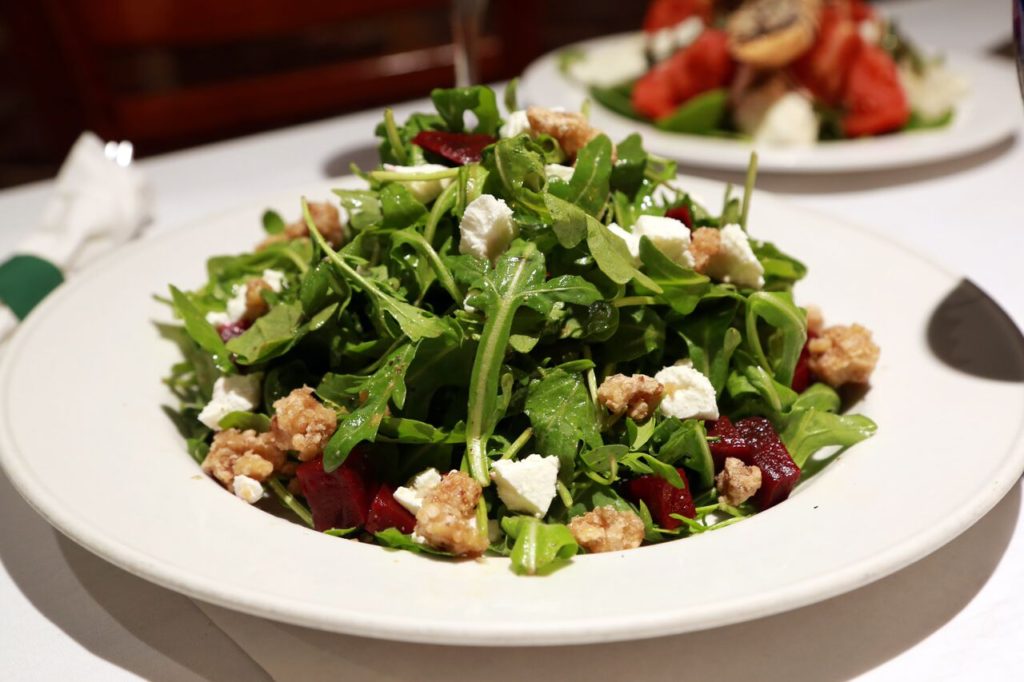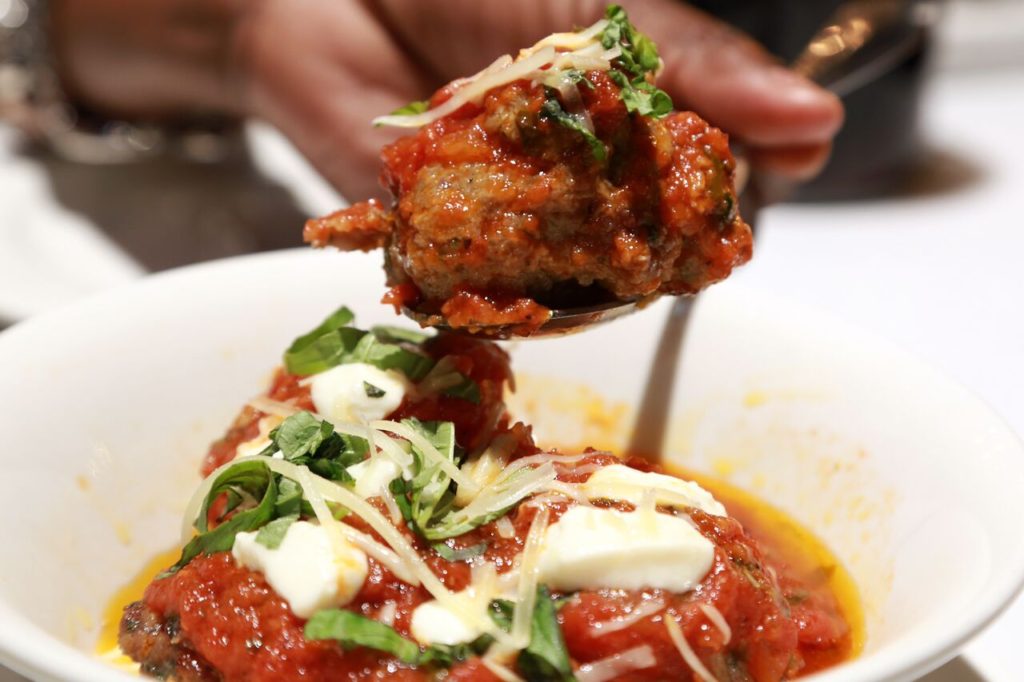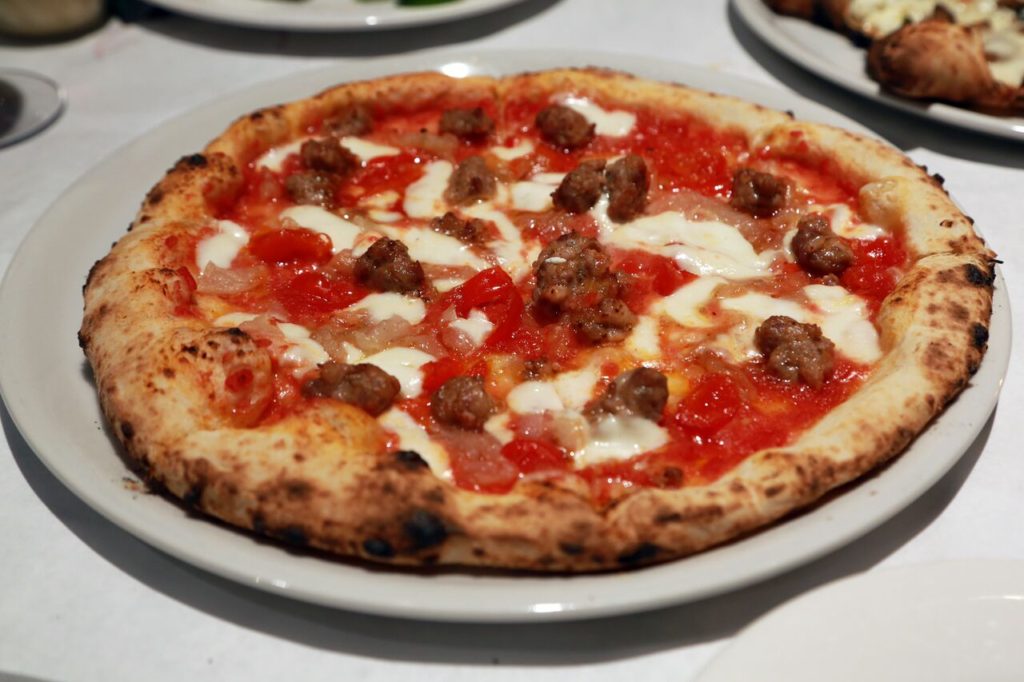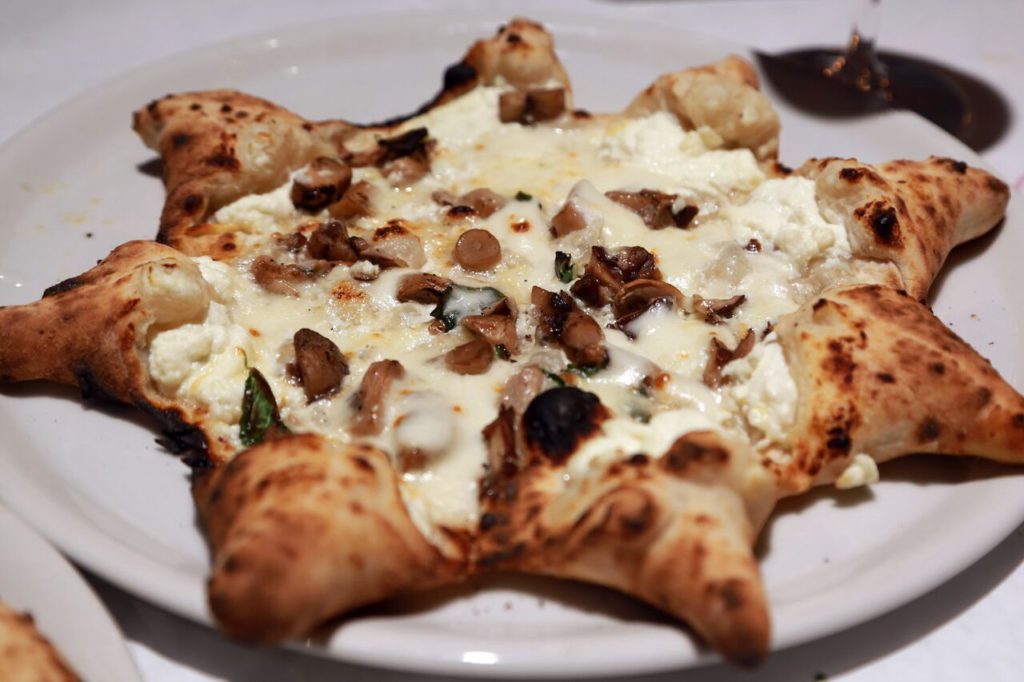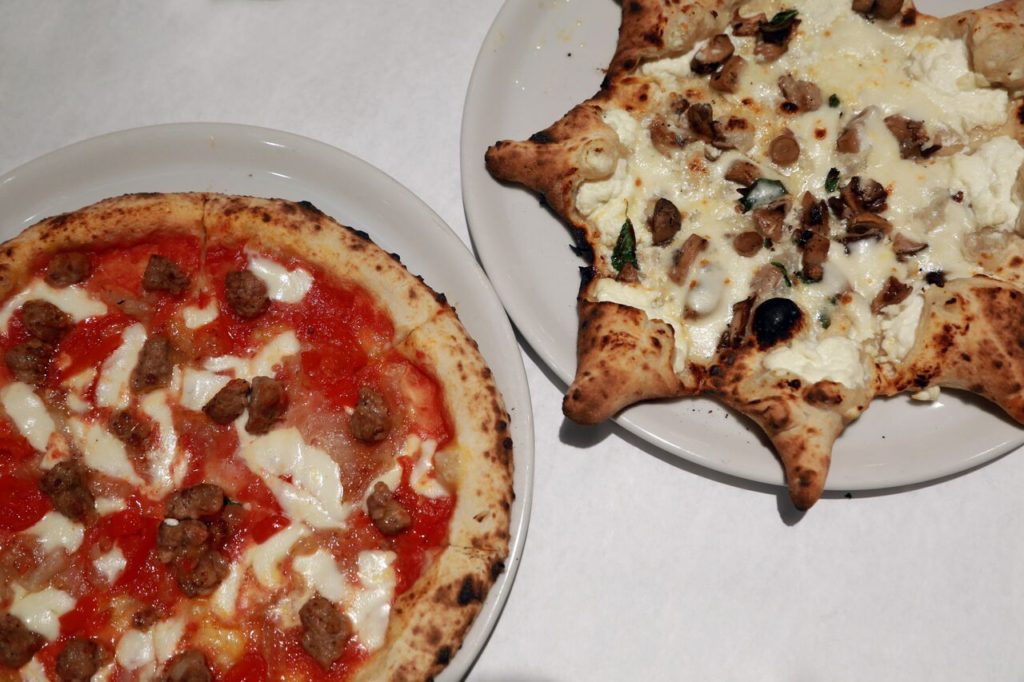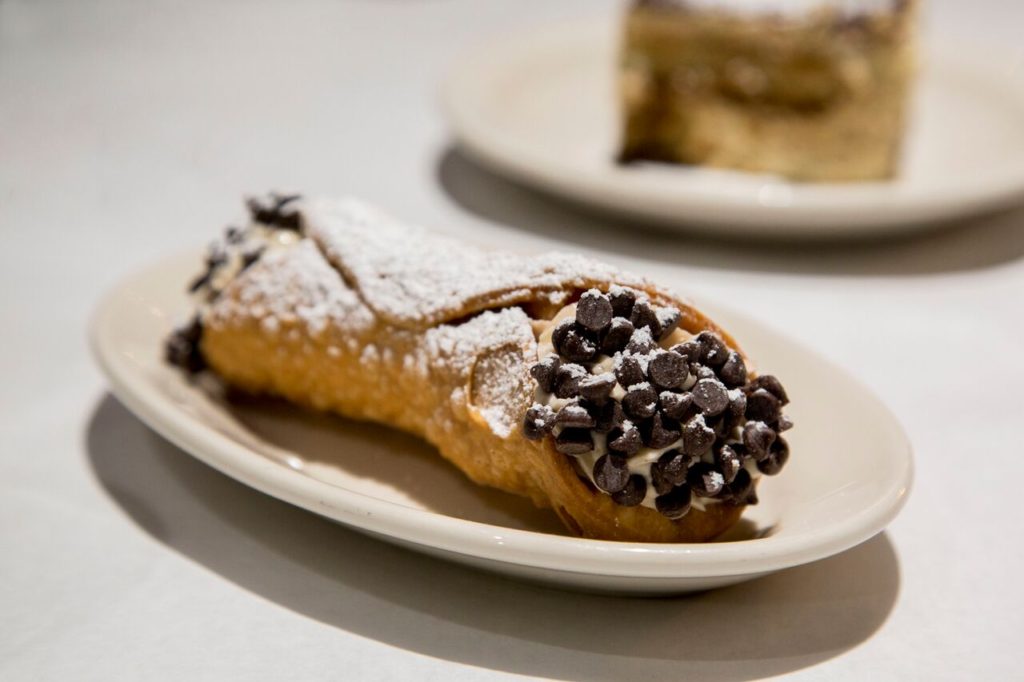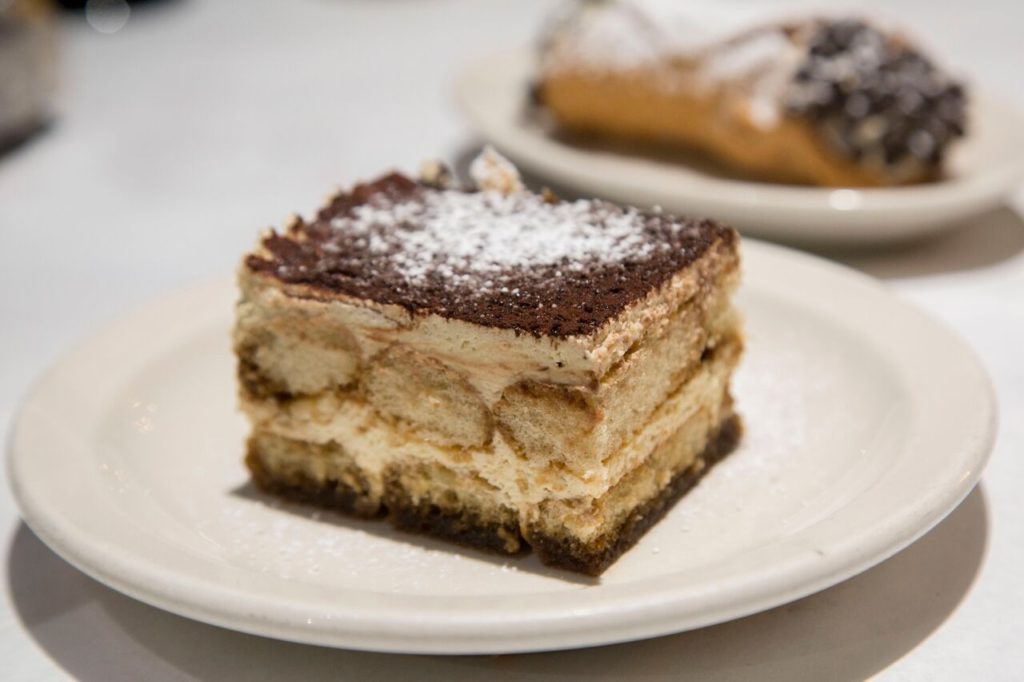 Amalfi Pizza and Red Phone Booth opened in early September and has been my go-to ever since the doors opened.  This 12,000-square foot location was previously the iconic Dailey's.  Typically, I don't visit Downtown Atlanta, but that all changed when I discovered Amalfi Pizza.  When you first walk into the restaurant, it puts you in the mindset that you are vacationing on the Amalfi Coast in southern Italy.

The mural and the lighting set the scene before you even dine.  This spot is ideal for a date night, girls' night out, and birthday gatherings.  Amalfi Pizza stays true to its name by offering pizza created in Naples in the 1600s.  Vera Pizza Napoletana is 12 inches or less in size, made from simple fresh-quality ingredients from the Campania region of Italy and cooked at temperatures in excess of 900 degrees in approximately 60 seconds.

Amalfi Pizza prepares its pizza in two 6,000-pound wood-burning brick ovens imported from Italy.  I was curious as to how they got the ovens in the restaurant.  The ovens were delivered by crane and had to come down through the ceiling of course.  Prior to opening the restaurant, Stephen de Haan and Greg Grant traveled to Naples and visited the entire region to find the best ingredients.  Stephen and Greg staged with the Italian Pizzaiolo Maestros at Pizzeria Mattozzi established in 1830, and Pizzeria Da Attilo.

During this apprenticeship, along with studying in the Associazione Verace Pizza Napoletana, have allowed their passion for food to develop into the skills necessary to bring this historic, simple, and beautifully executed food to Atlanta.

The dining room, which has large semicircular booths, has seating for 170 people.  It also has custom-wrought iron chandeliers along with Juliet balconies overlooking an Italian-inspired entryway.  Chef Luis Vargas has developed an authentic Italian menu that offers Neapolitan-style pizzas as well as appetizers, salads, pasta dishes, and original desserts from Dailey's recipes.

 

Must-trys when you dine:
Bruschetta– Fresh tomato, garlic, basil, served on house baked bread drizzled with extra virgin olive oil
Roasted Beet Salad– Roasted beets, goat cheese, arugula, and candied walnuts
Polpette- Housemade meatballs, fresh housemade daily for di latte and san marzano sauce
Tartufo Funghi Carnevale–Tartufo Fungi With A Carnevale Crust -Fior di latte,house made ricotta, pecorino romano, goat cheese, extra olive oil and oregano. Carnevale crust specially form crust filled with pockets of house-made ricotta cheese reminscent of an Italian carnival mask.
Tiramisu– Mascarpone Cream Espresso, ladyfingers, and chocolate
Cannoli– Crispy pastry filled with sweet ricotta chocolate chips and powdered sugar
Amalfi Pizza is open seven days a week, and you can always satisfy your craving for all things authentic Italian. After dinner, I made my way to Red Phone Booth.  Located on the ground floor, cigar lounge, Red Phone Booth, is housed in 4,000 square feet.  I don't know if you have ever visited Prohibition, but it was definitely one of my favorite bars.  What I loved most was that you had to a have a phone number to get in.
Red Phone Booth really channels a 1920s speakeasy theme.  The venue features restored original brick floors, a honey onyx bar, intimate fireplace, custom Italian leather couches, and hand-painted ceiling with back lighting.  A private "mob-style" kitchen complete with poker and pool tables is available to rent for private events.
Just like the former Prohibition in Buckhead, guests enter by securing a secret phone number and dialing it into a restored antique London red phone booth entryway.  You are going to have a blast when you visit.  Make sure you follow @amalfipizzaatl and @redphonebooth on social media.
All Photos Are Taken By Jamie King Photography: http://www.jamiekingcreative.com
Follow Jamie On Instagram: @jkingphoto