This week, Jamie, my awesome photographer, and I decided to take a trip to my home county of Gwinnett.  On a beautiful Friday, we decided that we would use that day to indulge in some pizza at Stevi B's.
Stevi B's is a fast, casual pizza buffet that offers pizza, pasta, a salad bar, and dessert.  With 33 restaurants, this place has made a name for itself as the premium pizza buffet destination across the Southeast.  The brand is committed to offering an unlimited buffet of specialty pizzas, pastas, salads, and desserts.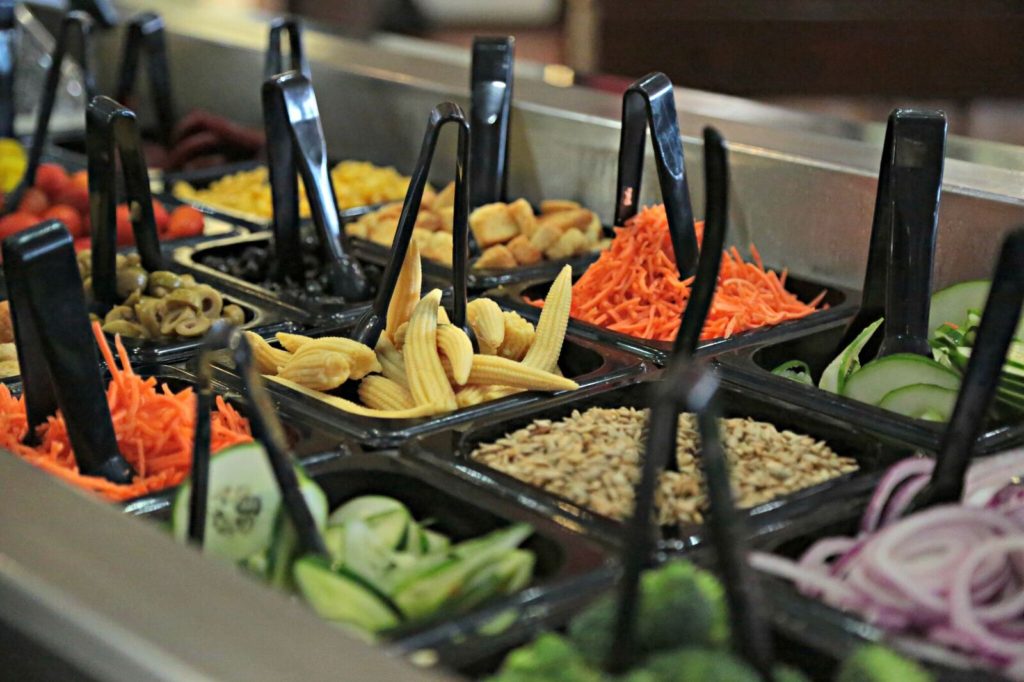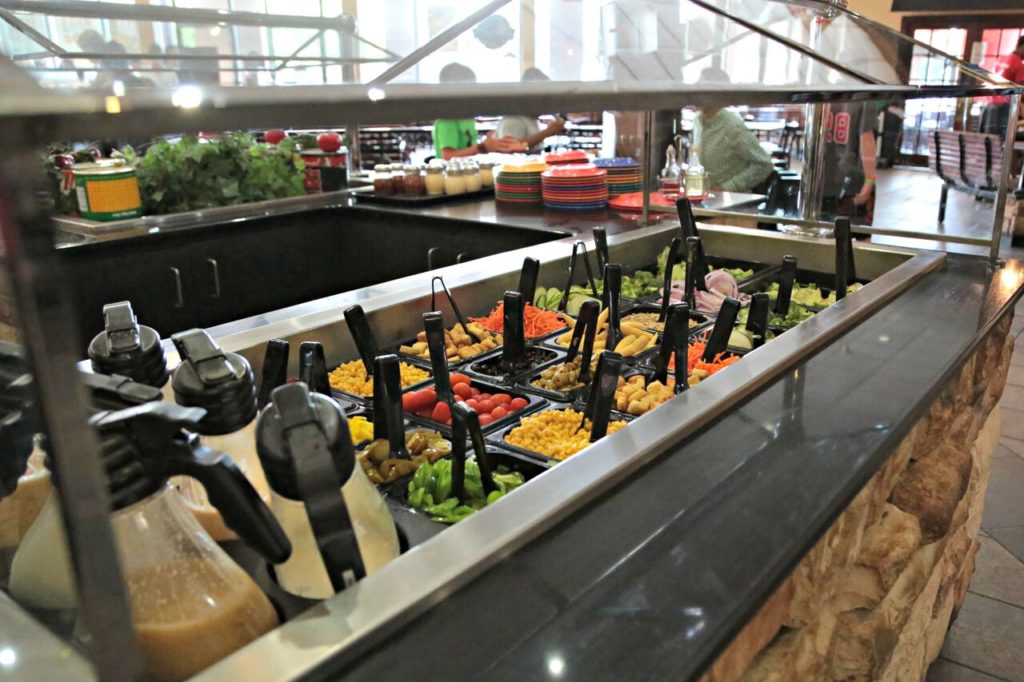 Known for its signature mac & cheese, buffalo chicken, and loaded baked potato pizzas, Stevi B's prides itself on providing a fast, flavorful pizza experience in an always fresh and friendly environment.
On August 5th, they celebrated their 20th birthday.  "Our 20th birthday marks an incredible milestone for Stevi B's, and we're excited to celebrate with our customers who have shown us endless support over the past two decades," said Jennifer Rotondo, chief marketing officer for Stevi B's.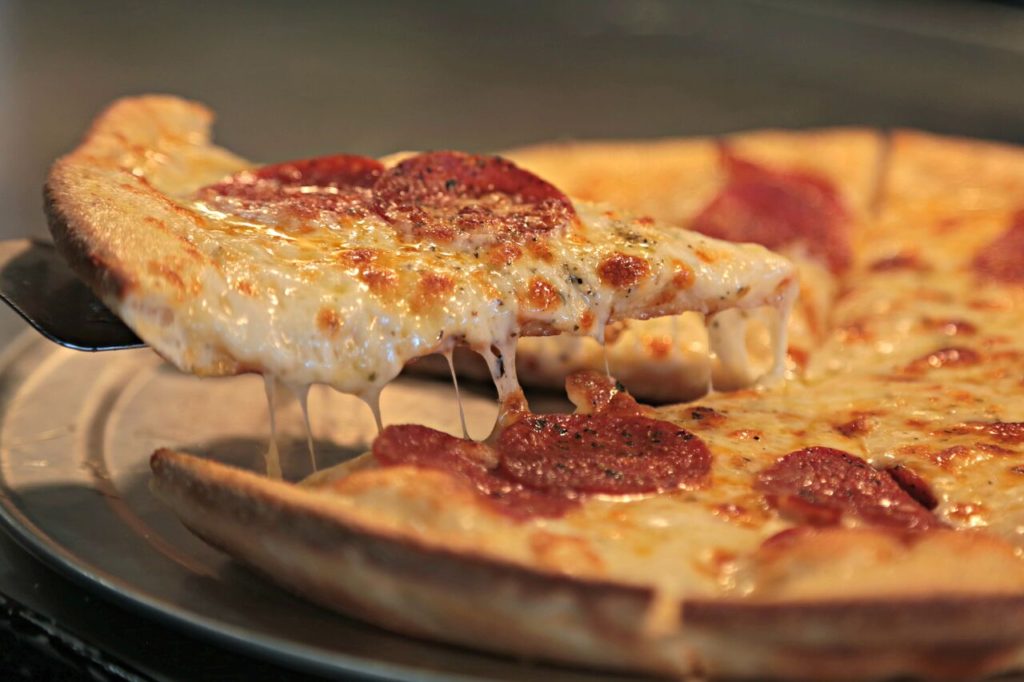 "We're eager to debut our handcrafted barbeque recipes as we salute the great states of the South and look forward to giving 700 lucky customers an opportunity to celebrate the occasion with us at Six Flags."
In lieu of the the big 2-0, they launched a variety of bbq pizzas throughout all of their 33 locations.
The best thing about their pizzas is that they are all made from scratch.  And if bbq pizza doesn't excite your taste buds, no worries. They serve sausage 'n cheese pasta and sausage 'n cheese pocket.
Texas BBQ Beef Pizza – handmade pizza dough, BBQ Ranch sauce, beef, cheddar and jack cheese, red onions and crispy onion straws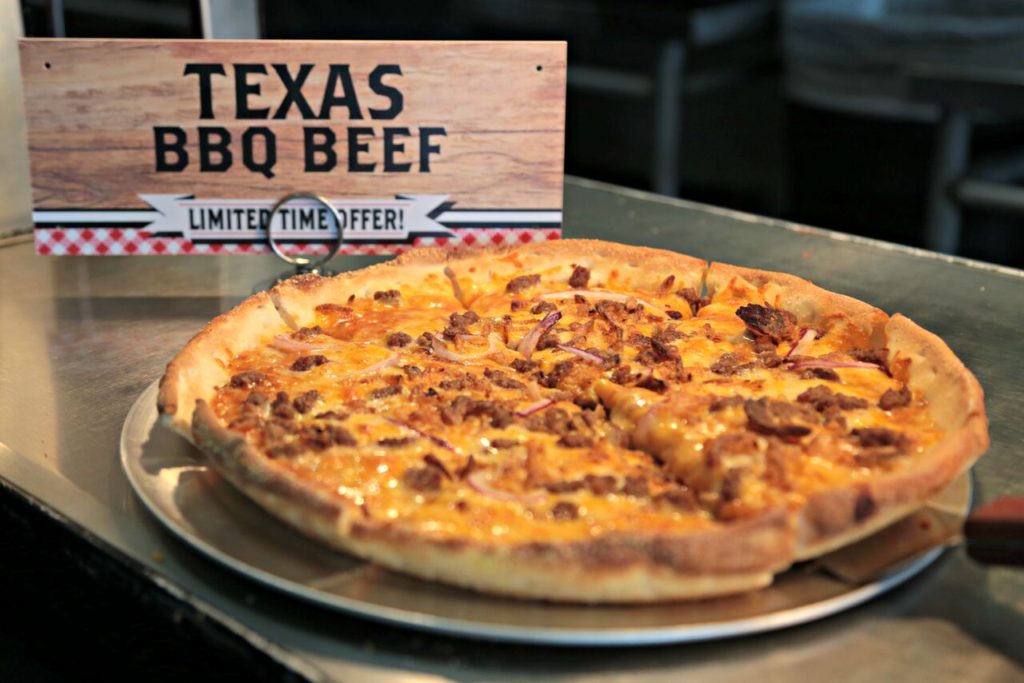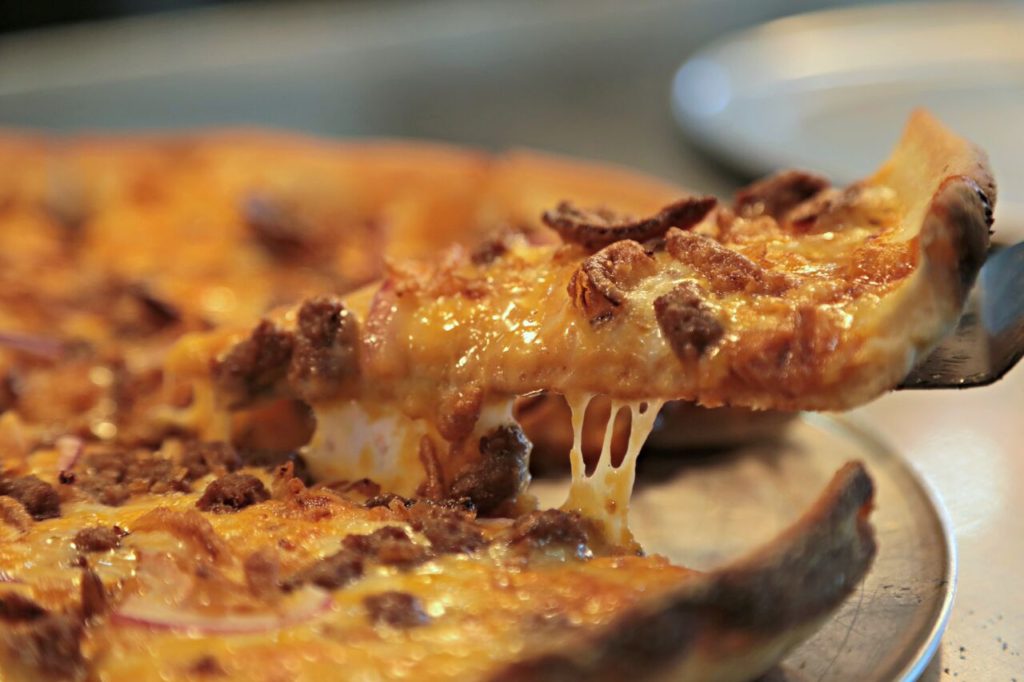 Sausage-N-Cheese Pocket – handmade pizza dough stuffed with sausage and mozzarella baked till golden brown and melty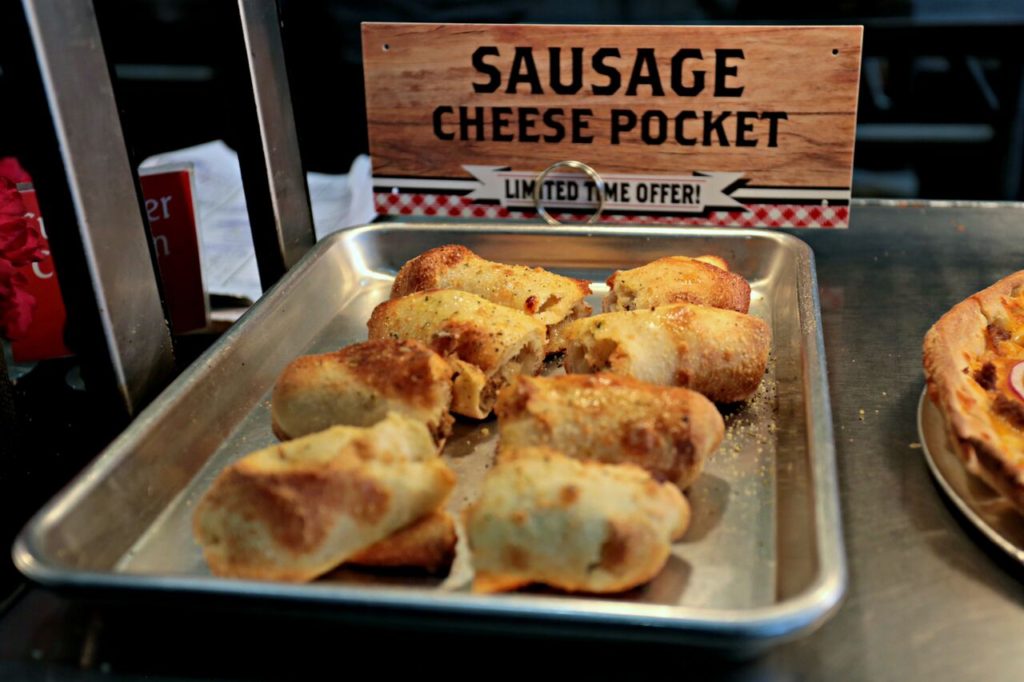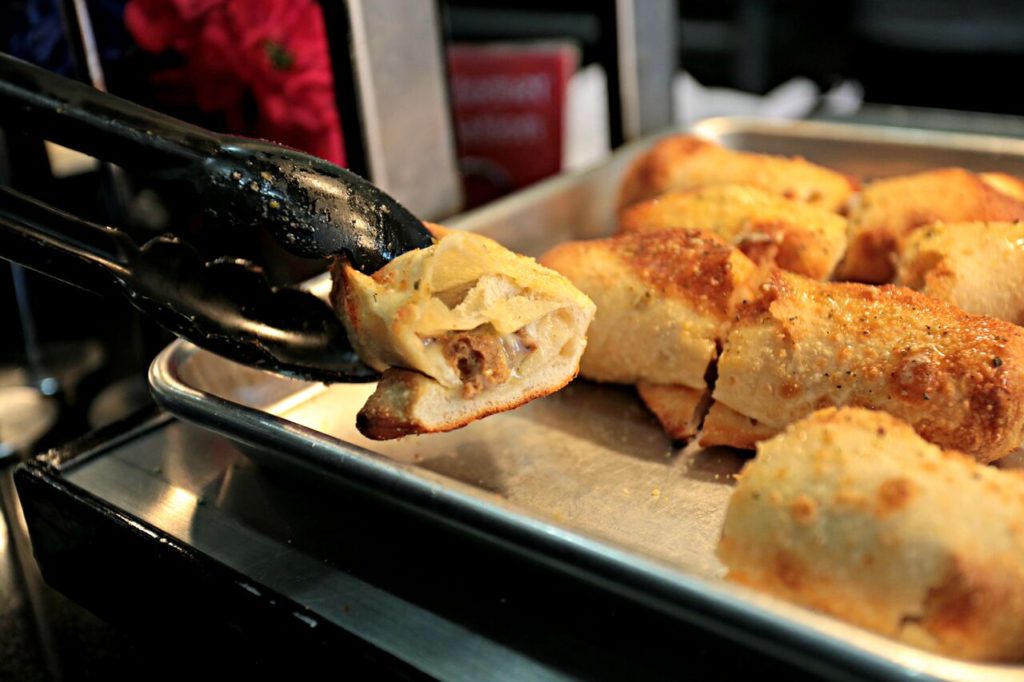 When I arrived, the sausage 'n cheese pasta was gone!  I asked a few customers, who I saw enjoying the pasta, what their thoughts were. They were impressed with the pasta and said, "It's a hit."
 It's fresh handmade pizza dough stuffed with sausage and mozzarella baked until golden brown and melty! It was quite filling after eating three.  I was so stuffed.
Stevi B's restaurants nationwide will also be serving a new pizza dessert throughout the summer to complement the savory bbq menu.
The stuffed birthday cake pizza will feature their handmade pizza dough, topped with sprinkle-filled vanilla birthday cake, stuffed with chocolate crème all drizzled with vanilla icing and sprinkles on top.
Kids eat for 99 cents, and it's a great place for family fun.  They offer an arcade and plenty of room to enjoy the games.  Make sure that you visit your local Stevi B's to enjoy your pizza!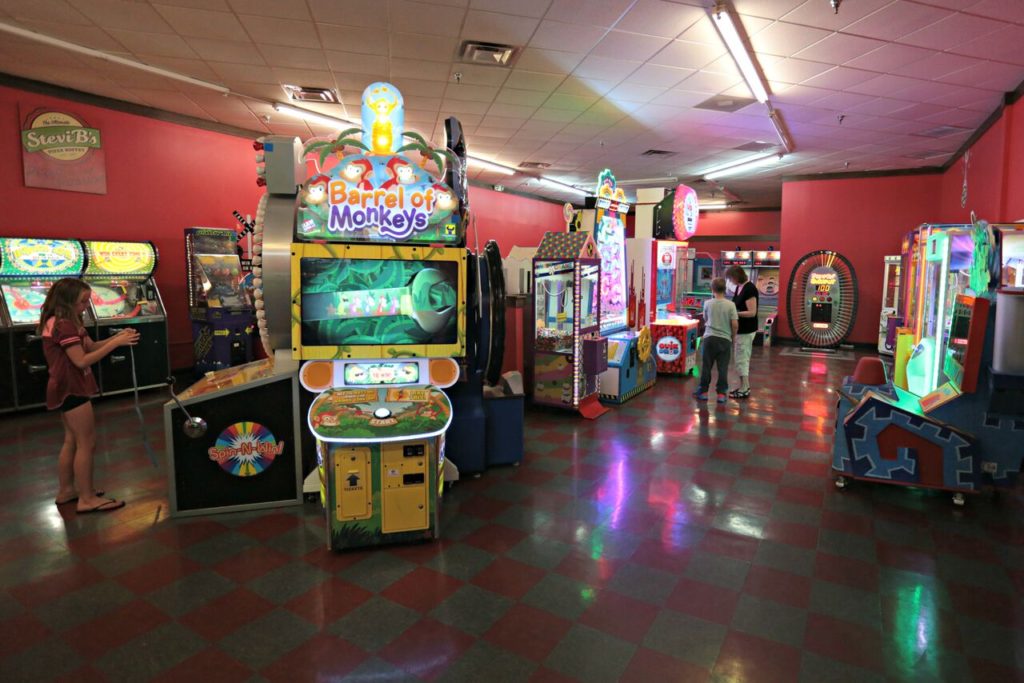 For more information on their bbq-inspired limited time offer, visit 
http://stevibs.com.  Make sure to follow them on Facebook and Twitter too.
All Photos Are Taken By Jamie King Photo: http://www.jamiekingcreative.com
Follow Jamie On Instagram: @jkingphoto