This afternoon, I decided to brunch at Lure. Brunch is really one of my favorite times of the day. You can enjoy a mimosa or screwdriver before 5pm, and no one looks at you oddly. And the menus are always impressive. On this particular Saturday, Lure was the destination. Lure is located in Midtown. Simply put, Lure is all about seafood. The location is ideal, and I had been dying to try their brunch. Lure offers complimentary valet service, so you don't have to worry about that tough Midtown parking. The dining room is full of wood-heavy nautical décor with tons of large windows that provide plenty of natural lighting—which is perfect if you enjoy taking tons of pictures like me! Our server was very welcoming and knowledgeable about all aspects of the menu from food to drinks. Their menu offers several unique options for brunch. I ordered the following:
Louisiana Blue Crab Salad. This salad was plenty, served with local lettuces, topped with avocado, seasonal vegetables, breadcrumbs, cucumber-chive dressing, and fresh crab. It was delish.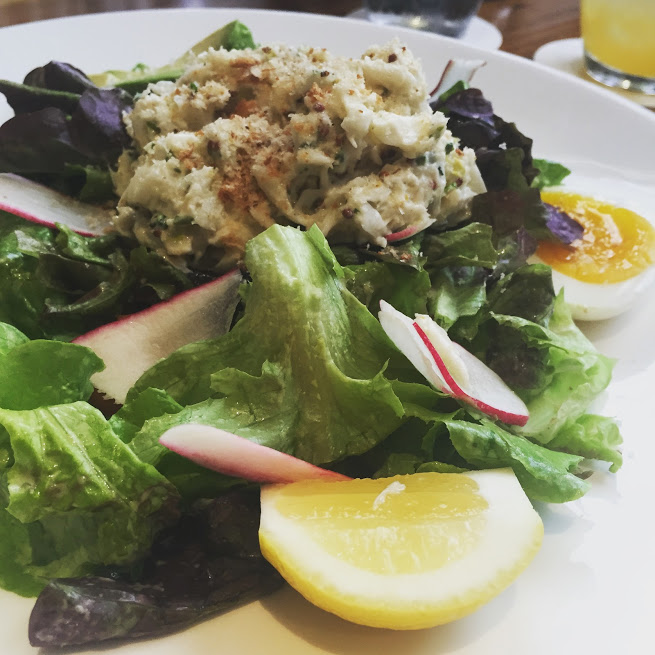 Seared Salmon. This portion for brunch was just right. The salmon was extremely fresh, and it was served with creamy celery root puree with a light green flavoring, and topped with cedar-smoked mushrooms.

Smoked Salmon Plate. I love all things salmon. This smoked salmon is a perfect option for someone who is eating clean and simply wants a light brunch. This plate comes with a sesame seed bagel, capers, red onion, tomato, cucumber, cream cheese, and dill.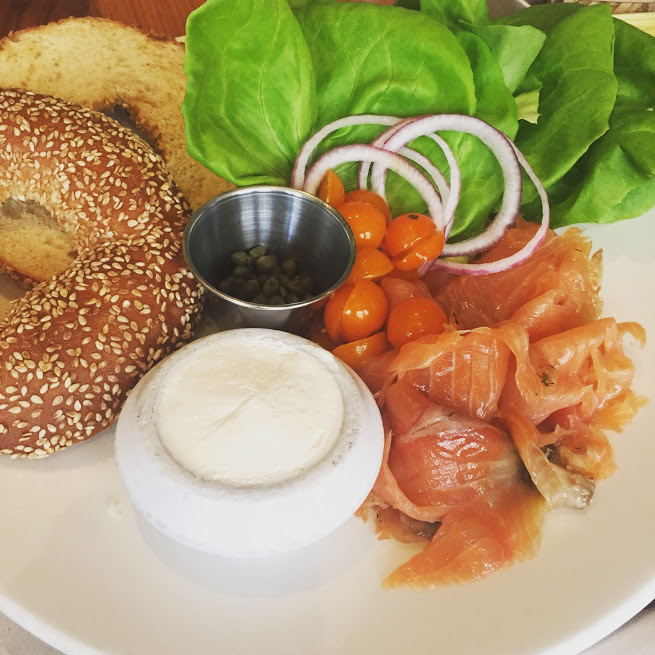 Key Lime Trifle. This spin on a key lime pie was a home run for me. The portion was just right, and it had the perfect light sweet tart flavor. What's better than chiffon cake, blackberry-cassis syrup, topped with a graham cracker?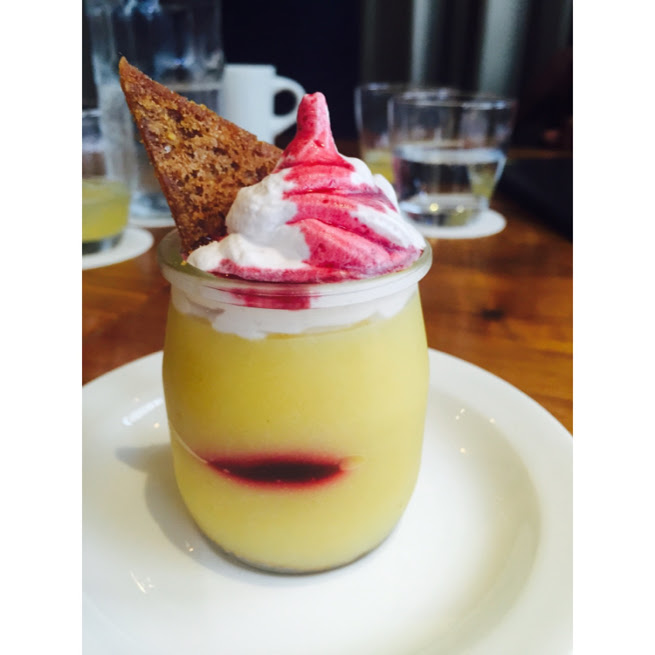 Finally, how could we enjoy brunch with trying the punch bowl? This punch bowl is communal cocktails for the whole group. The peach zinger is prosecco on tap, peach schnapps, peach purée, and orange juice. And it's only 30 bucks! Awesome Much? This brunch was awesome, and I recommend that you stop by this weekend.